Nikwax are the world leaders in innovative PFC-Free aftercare, treatments and systems for clothing and gear. They help create outstanding products for outdoor explorers, with innovation and care for the environment central to their philosophy.
They are committed to protecting the great outdoors and are the only established aftercare company to have never used harmful fluorocarbons or aerosols in their products. Plus Nikwax bottles are made from 100% recycled plastic.
As outdoor enthusiasts themselves, the Nikwax team wants to improve people's comfort and enjoyment of the natural world, and love providing other outdoor enthusiasts with the means to do so.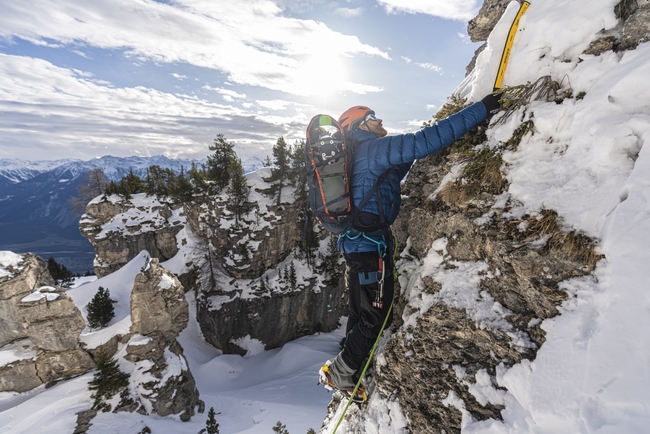 Nikwax is a trusted and much-loved brand with values steeped in innovation and care for our environment and a reputation for high performance products. They are proud to work closely and in partnership with people who love, protect and work in the outdoors and who share their values, such as outdoor kit brand, Rab;
"As the Masters of Insulation our customers expect our products to deliver to superior performance for longer. That's why we choose Nikwax Hydrophobic Down treatment to dramatically reduce the negative effects that moisture can have on the down insulation and ensure our jackets absorb less water, dry faster and retain their loft for longer, whatever the conditions" Jim Evans – Rab
Nikwax Hydrophobic Down (NHD)
Nikwax has developed the world's best performing hydrophobic down, keeping explorers warmer and drier in extreme and cold conditions, without the use of harmful fluorocarbon (PFC) chemistry. Nikwax enhances the performance of nature's best insulator (down), to create the lightest, most efficient, water-resistant down.
The prize:
The winner of the competition will win a bundle of cleaning and waterproofing products along with a Rab Electron Jacket that is filled with Nikwax Hydrophobic Down.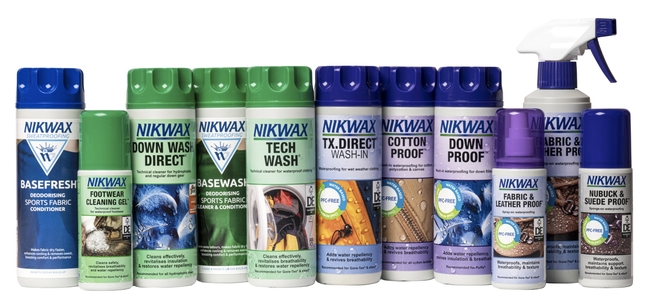 The Nikwax bundle of products will include:
Nikwax Tech Wash® and Nikwax TX.Direct®: Essential for anyone who owns a waterproof garment! Independently proven to be the best performing cleaning and waterproofing system for wet weather clothing and gear.
Nikwax Down Proof™ and Nikwax Down Wash Direct: Perfect for keeping you both warm and dry in your down jacket. Nikwax Down Wash Direct is a speciality cleaner and Nikwax Down Proof is a wash-in waterproofer. Both specifically designed for down clothing and gear.
Nikwax Footwear Cleaning Gel™: Essential for cleaning your footwear. It removes mud and dirt and helps revive the water repellent properties of your footwear. Suitable for fabric, leather, nubuck and suede.
Nikwax Fabric & Leather Proof™, Nikwax Nubuck & Suede Proof™ and Nikwax Waterproofing Wax for Leather™: All add high performance water repellency to shoes and boots depending on the material, so feet stay dry and comfortable.
Nikwax BaseWash®, Nikwax BaseFresh® and Nikwax Wool Wash™: Performance enhancing cleaners and conditioners for staying cool, dry and fresh in sports clothing and baselayers. All are easy to use in your washing machine at home.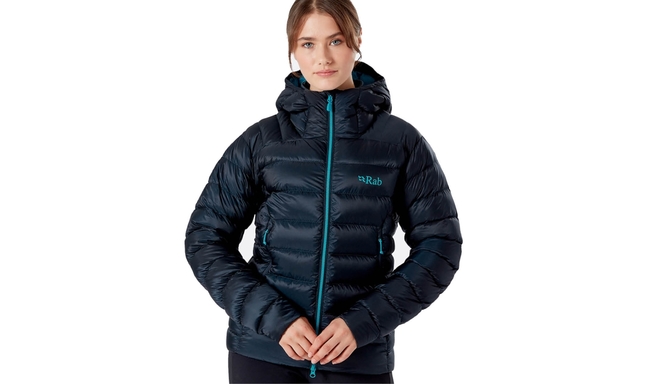 Rab Electron Jacket:
An outstanding down jacket designed for year-round climbing and mountain use but also perfect for winter walks, filled with recycled Nikwax Hydrophobic Down.
The Electron will help you stay warm, dry and protected from the cold weather. Stitch through midi-baffles throughout the jacket ensure you get no cold spots, effectively stopping the fill from spreading and bunching, and the outer fabric is made from water resistant Pertex and the high quality goose down that has been given a Hydrophobic treatment by Nikwax to repel water and prevent clumping.
To be in with the chance of winning this great prize, simply fill out the form below and good luck!