Nikwax was founded in 1977 and is the global leader in environmentally responsible aftercare and waterproofing solutions that extend the life and elevate the performance of technical footwear, clothing and equipment.  
Nikwax is the only major aftercare company to have never used aerosols, fluorocarbons, nor harmful volatile organic chemicals. All products are fluorochemical-free, are not tested on animals, and are non-persistent.
The company currently exports to 50 countries, is the recipient of numerous awards including the prestigious Queen's Award (2x), Sunday Times Best Green Award (3x), and the Green Apple Award, and is ISO 9001 and 14001 certified.
Nikwax's Sustainability Roadmap comprises more than 20 projects with clear and specific goals to achieve by 2025. It links in with the United Nations Sustainable Development Goals and focuses on 6 key areas to protect people and planet.
In February 2022, founder Nick Brown passed control of Nikwax to his employees, on three continents, by selling his business to their newly formed Employee Ownership Trust.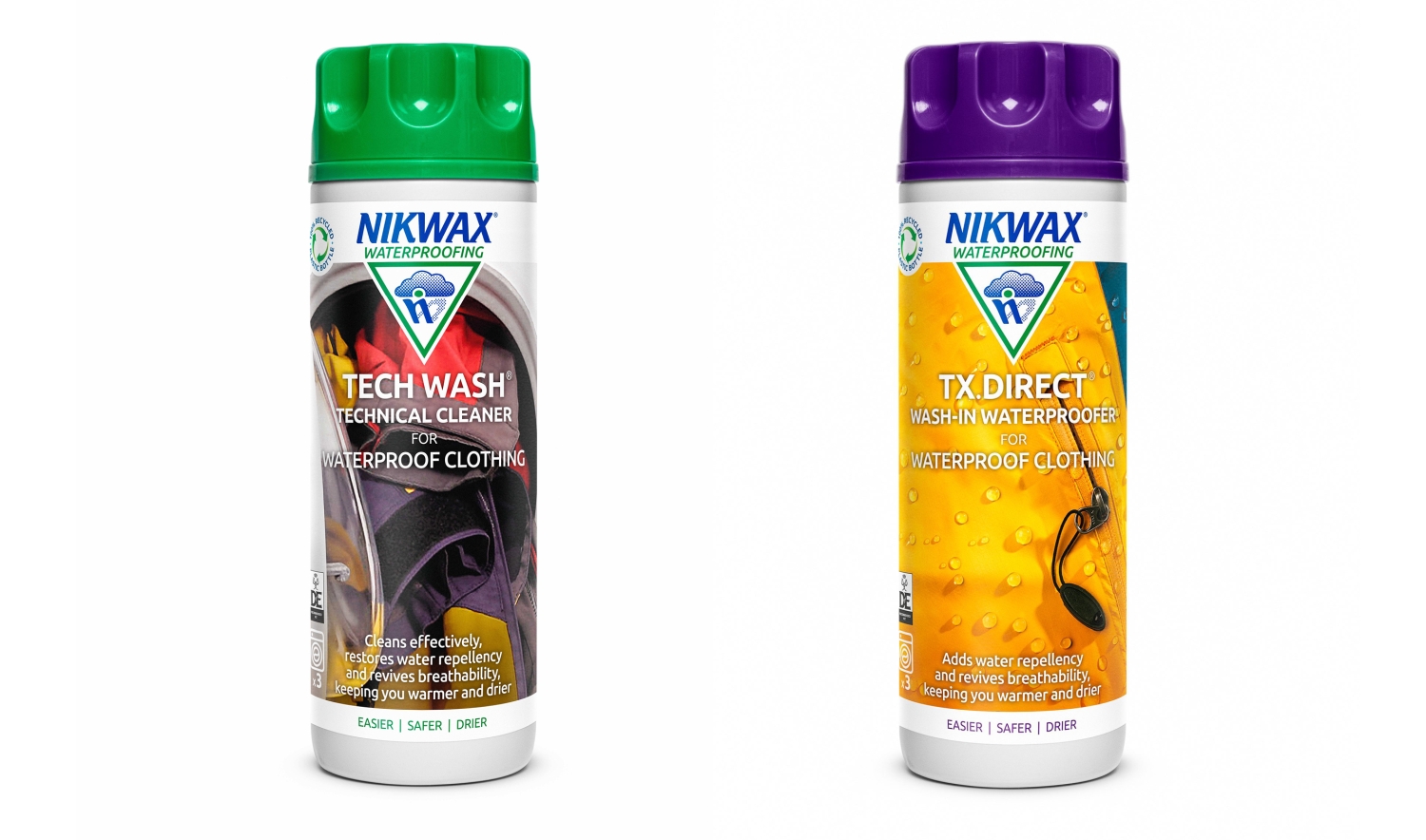 The Prize
Nikwax is offering three lucky winners the chance to win an Outdoor Complete Protection Kit worth £24.99. Each kit is packed with all the essentials to clean and waterproof your outdoor technical clothing and footwear.   
Included is 300ml Tech Wash, 300ml TX.Direct, 125ml Footwear Cleaning Gel, 125ml Fabric and Leather Proof and a brush, all packaged in a handy 10L dry bag.  
When it comes to best-performing technical cleaners Nikwax's Tech Wash and footwear cleaning options top the bill.  Over time dirt and body oils can build up, masking the effect of any waterproof coating.  Nikwax products are easy to use and effectively remove dirt and contaminants whilst reviving breathability and water repellency.  
Eventually, the waterproof coating on clothing and footwear wears off and breathability is reduced.  Nikwax's waterproofing products, such as TX.Direct add high-performance water repellency keeping you dry and comfortable on your travels.  
To be in with the chance of winning, simply fill out the form below and good luck!
What year was Nikwax founded?