From the great cultural icons of Barcelona, such as Gaudi's Sagrada Familia or Park Güell to the cities, towns and villages that retain powerful links with the past, this region's history and culture offer walkers and 'explorers' a fascinating bonus to be enjoyed alongside the stunning scenery that shapes and guides their footsteps.
Since medieval times the role of the Church has led to the creation of sanctuaries, monasteries, churches and sacred spots throughout the geography of Catalonia. Today, many of these continue to be places of worship and pilgrimage, as well as places of quiet contemplation for lovers of culture and heritage.
Trails such as the Cistercian Route - a tour through three great monasteries - or the pretty Romanesque churches of the Vall de Boí, offer tangible evidence of the lasting influence of religion on the architecture and character of Catalonia.
As a simple tourism experience or a deeper spiritual pilgrimage, any reason is a good one to travel along the Camino de Santiago. The Catalan section begins in the Cap de Creus on the shores of the Mediterranean, and ends inland on the border with Aragon.Visit the city of Montblanc, which gives off a medieval atmosphere, as much for its streets as for the imposing wall that surrounds part of it. Or Tortosa, the historical capital of Terres de l'Ebre, which preserves an interesting historical heritage, such as the Arab castle of the Suda, the Jewish quarter, and the cathedral of Santa Maria.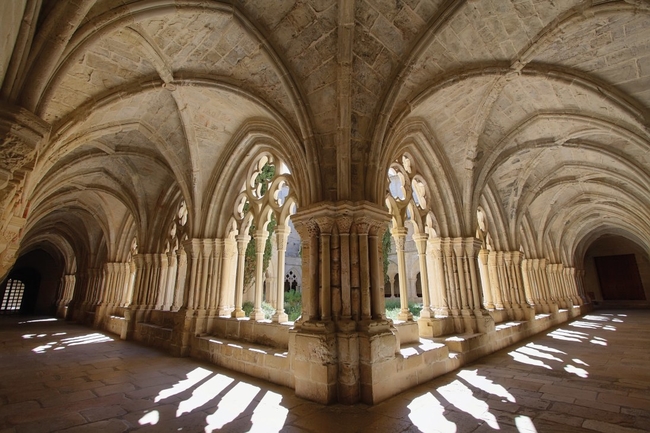 Catalonia's culture is expressed in very different ways, however, including through its food and wine. Indeed, its wine and cava even have their own museums. You will find them in Penedès, the great wine-making region of Catalonia.
Throughout the region, gastronomy plays an essential and vital part in the life and culture of the people. To taste and enjoy a country's culinary delights is to explore all its traditions at once. Catalonia undoubtedly celebrates its food and wine with a harvest of quality local products: rice from the Ebro Delta; hazelnuts from Reus; cheese from Alt Urgell and Cerdanya; olive oil from Les Garrigues, ganxet beans from Vallès and Maresme; pears from Lleida, sparkling Cava from Penedès. The list is endless. Explore the land and you'll discover the secrets that enrich Catalan food and drink. What could be better?
Visit catalunya.com for more information.