Here are six of the best multiday treks...
Lake Superior Coastal Trail
Length: 65 km
Time: 5-7 days
Level: Very demanding
When to go: Early May to October
If you like wild places, rugged terrain, dark night skies, an endless horizon and spectacular rocks, this is the trail for you. The route extends from Agawa Bay, at the south end of the park to Chalfant Cove. Mostly, the undulating trail hugs the coast, over cliffs and rocky headlands, and across beaches of boulders and driftwood. It veers inland from time to time, through lush forest, but you rarely lose sight of the lake for long. Tread carefully when it's wet: boulder-hopping can be precarious, especially with a backpack.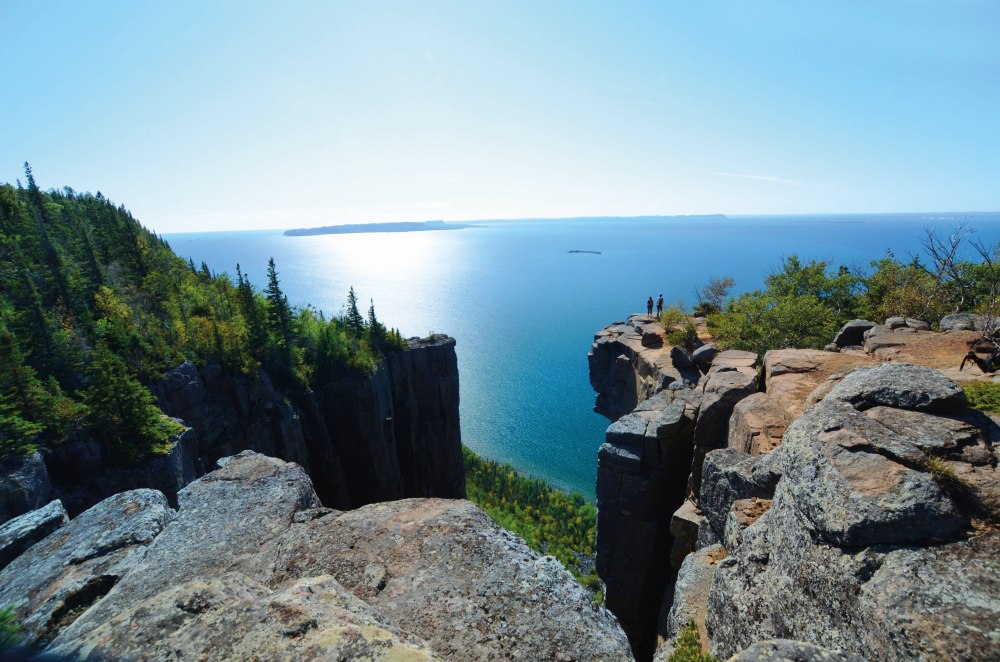 Kabeyun Sleeping Giant Trail
Length: 40 km
Time: 2-3 days
Level: Strenuous
When to go: March to October This is a wonderfully scenic coastal trail. Beaches and coves offer respite along the route and Lake Superior is an ever deep blue presence. The section between the Sleeping Giant's feet and Lehtinen's Bay twists and turns over boulders, and can be treacherous in wet weather. The wildlife viewing in the boreal forest is excellent: moose, wolf, fox, lynx and over 200 bird species are all fair game for your camera – bring a spare memory card!
La Cloche Silhouette Trail – Killarney Provincial Park
Length: 80 km
Time: 7-10 days
Level: Moderate to strenuous
When to go: Late April to early November
A trail of two halves: the west section is moderate, heading to Acid and Lumsden lakes over rolling forested hills, and across small streams and rivers, occasionally following the rocky shores of small lakes. The strenuous east section heads uphill to The Crack, the nickname given to the top of Killarney Ridge. It takes 12 hours of steady hiking to reach The Crack, so do not even try unless you are in good shape and can get an early start. Your reward, however, is one of the best views in Killarney Park.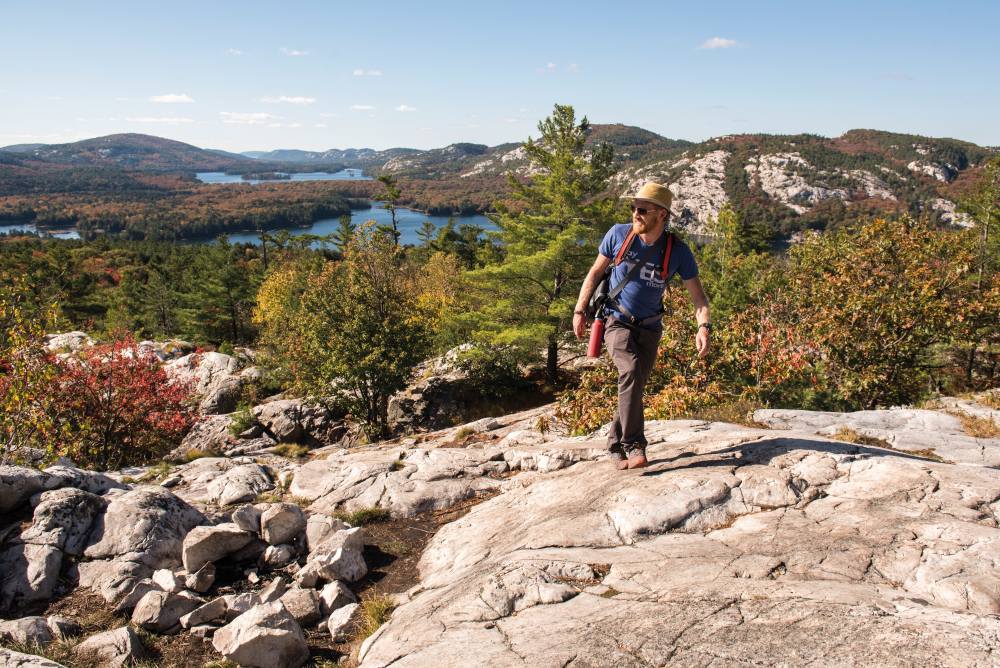 Western Uplands Trail, Algonquin Park
Length: From 32 km
Time: 2-7 days
Level: Moderate to strenuous
When to go: Mid-May to mid-October
Algonquin Park has some wonderful walks for both novices and more experienced hikers. The Western Uplands Trail has three loops of 32, 55 and 88 kilometres with stunning designated campsites along its route, all in an area that contains the best examples of Algonquin's hardwood forests. You can also expect to see beaver, moose and, occasionally, you may hear the howling of wolves. The trail includes some steep climbs.
The Bruce Trail
Length: 890 km
Time: 30 days – or several years!
Level: Moderate
When to go: Mid-May to October
The Bruce Trail is Canada's oldest and longest footpath. It winds all the way from Queenston on the Niagara River to Tobermory on Georgian Bay along the Niagara Escarpment. If you don't have time to do the whole thing, you can hike any part of it, and it's commonly split into nine shorter sections. Cliffs, caves, valleys and waterfalls mark most of the route, and you can also take a side path to Niagara Falls. Stay at one of the dozens of charming b&b's or campgrounds en route.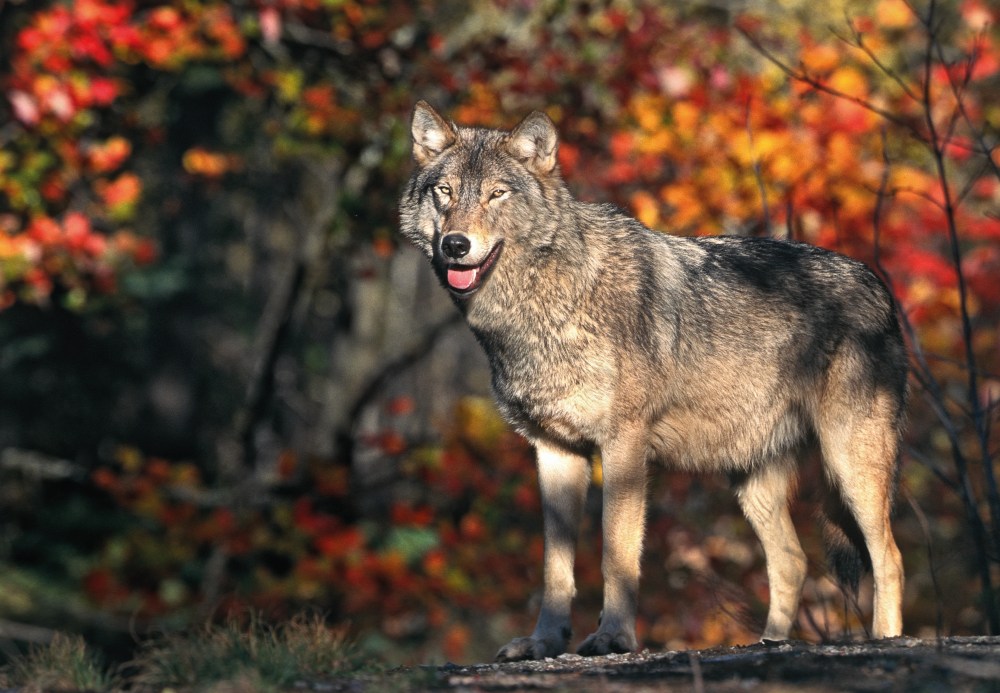 Pukaskwa Coastal Trail
Length: 60 km
Time: 5 days (or more)
Level: Challenging
When to go: July to September
Lake Superior's wildest stretch of shoreline is one of the finest backpacking experiences in all of Ontario. This is a remote landscape of stunted jackpine, balsam fir and birch trees; of moose and peregrine falcons; of storm-beaten granite and hidden cobble beaches. Enjoy steep climbs, two suspension bridges, river crossings and mixedwood forests. Do it as a 'there and back' trip, or make arrangements to be dropped off or picked up at the far end.
And for a little something different... The Hike Haliburton Festival
When: Every September
Canada's largest hiking festival has its home in the Haliburton Highlands, just south of Algonquin Provincial Park. Every autumn, with the forest foliage at its most spectacular, Hike Haliburton welcomes around 2,000 walkers to take part in more than 90 guided and themed hikes integrating the arts, culture and foodie experiences to truly showcase the region. Most hikes are free but registration is required as space is limited. Choose from easy (1 to 3 hour) ambles, moderate (2 to 3 hour) hikes and challenging (2 to 7 hour) treks that are fun and informative.