Awilderness park experience is the perfect way for you to get away, rejuvenate your spirit, reconnect with loved ones and create new and cherished memories, as you enjoy simple pleasures such as hiking, canoeing and wildlife-watching.
But if you don't want to rough it, Ontario has plenty of resorts, lodges and country inns – many with their own spas – that offer you space to relax in comfort, while still offering you the chance to get close to nature in all its wild splendour.
Some you get to by road, others are a thrilling float-plane ride away...
Killarney Mountain Lodge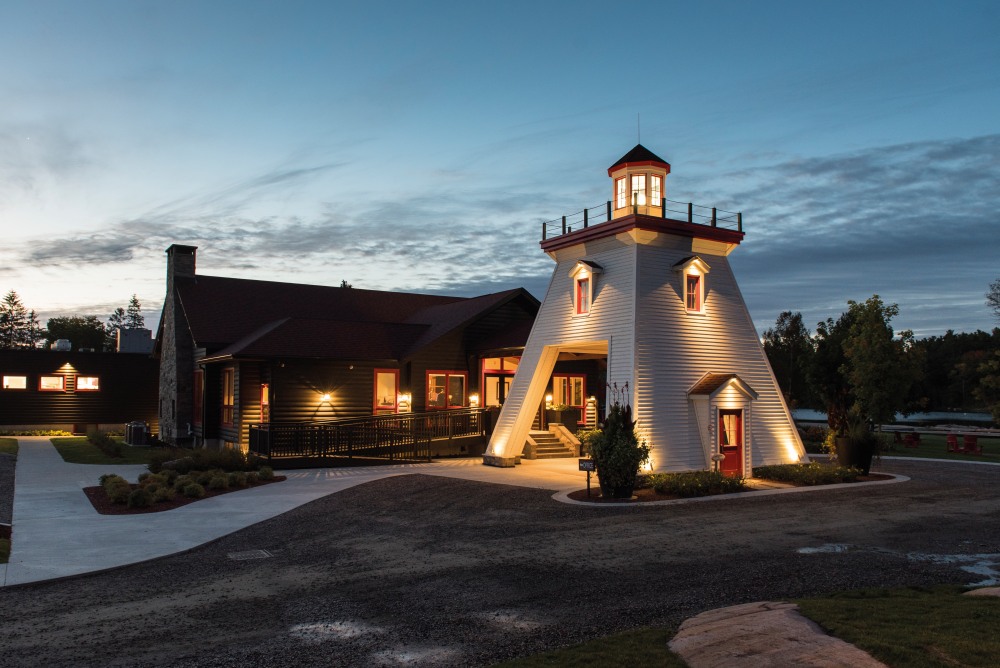 Rustic simplicity meets quiet luxury. Nestled in the heart of the Ontario wilderness, on the shore of Georgian Bay, this full-service resort offers a unique experience for those who want to unwind in comfortable rooms, suites and cabins, linger over fine wines and craft beer and relax in the Island Spa. Try sailing from the lodge's own marina, or explore Killarney, canoeing and hiking through sparkling landscapes.
Price: on request.
Olive Lake Eco Lodge
Accessible only by air, Olive Lake Eco Lodge offers the most comfortable and luxurious way to experience the rugged wilderness of Woodland Caribou Provincial Park. Enjoy world-class fishing, as well as spotting moose, black bear, wolves, bald eagles and countless songbirds. As the only building in the region, this off-grid lodge still manages to spoil guests and your solitude and privacy are assured.
Price: $1,399 pp for 7 nights.
The Lodge at Pine Cove, French River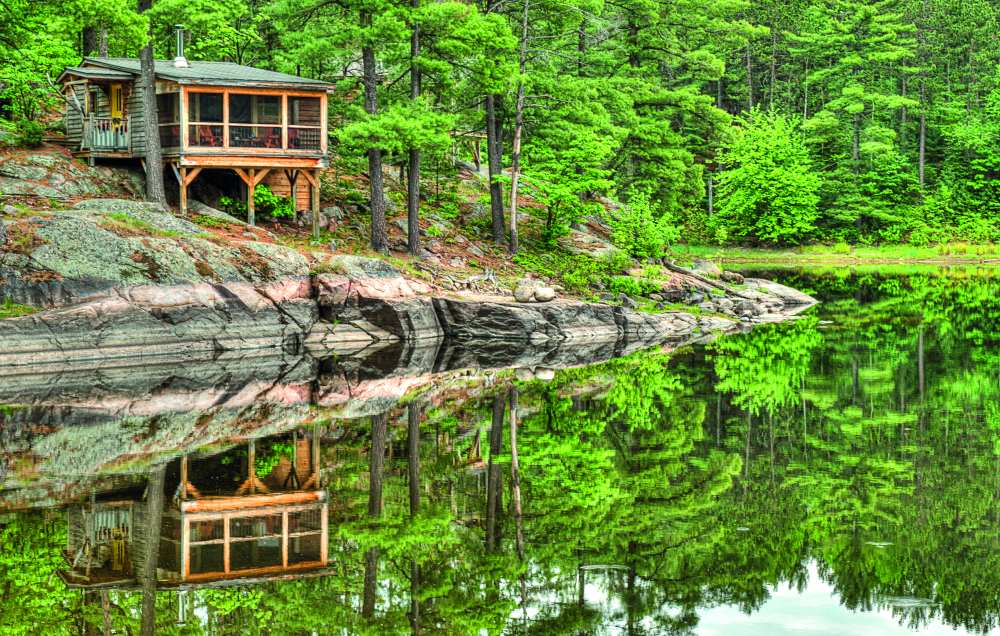 Be romanced by this magical place. Snuggle, sleep in, relax in a hammock, have breakfast on the porch and a gourmet picnic in a secluded spot. Canoe or kayak from your doorstep. Uniquely designed private waterfront cottages and a beautiful lodge with exquisite dining areas and stone fireplaces await. Explore the beautiful French River, a Canadian Heritage River.
Price: on request.
Smoothwater Ecolodge, Temagami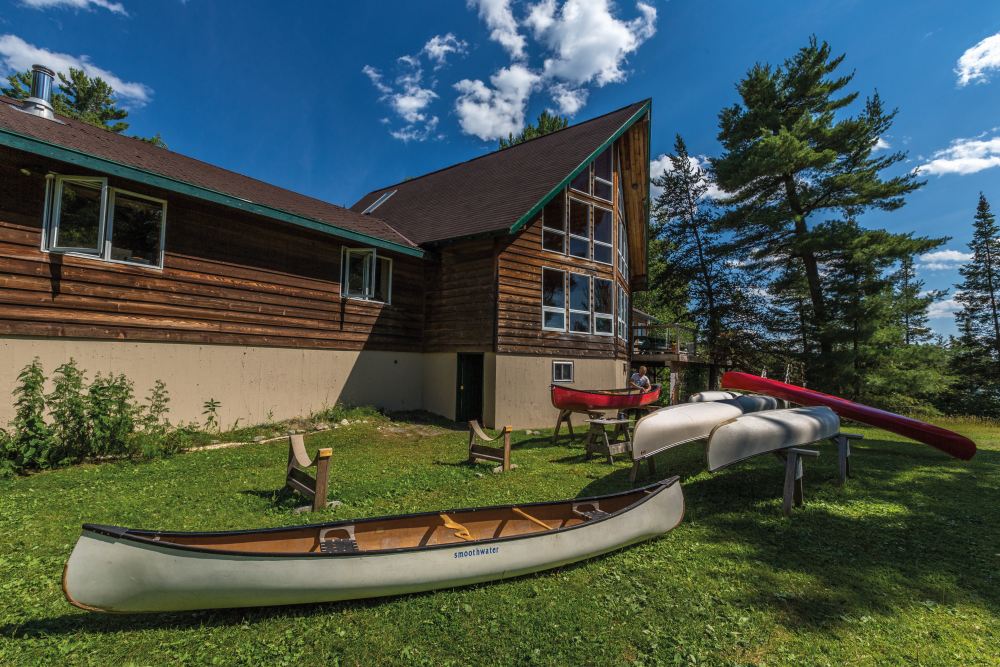 Smoothwater is about connecting – with nature, with friends, and with yourself. On the edge of Temagami's vast wilderness, you'll relax and be re-energised by whimsical accommodations, unpretentious meals and great conversations. You have the use of the Gathering Hall (a bright cabin perfect for reading or playing games), the lakeside sauna, the campfire circle, and on-site canoes.
Price: from $35 pp, per night
Algonquin Log Cabin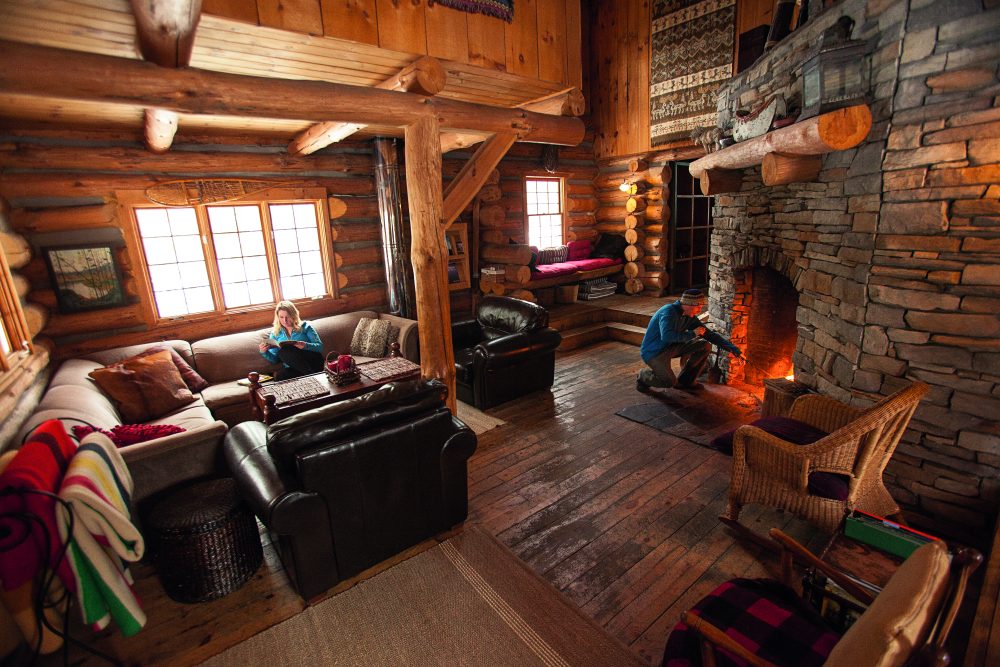 Perched on Surprise Lake, five miles from the northwest corner of Algonquin Park, the Algonquin Log Cabin Lodge offers warmth and authenticity in a spectacular wilderness setting. The cabin is ideal for those looking for an active adventure in Algonquin Park with a comfortable bed at the end of the day. Located off the grid, the cabin does not have electricity, increasing its cosy character. It features six bedrooms and a massive stone fireplace.
Price: from $525pp for two nights.
Wilderness North Lodges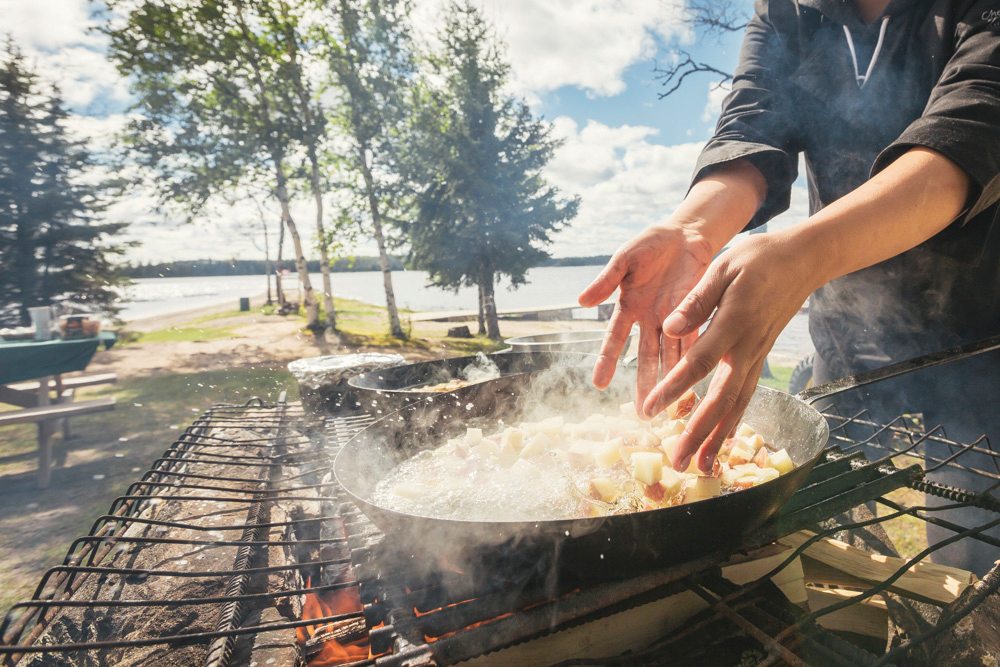 With five quaint log cabins located along the rushing Ogoki River, on the western end of Whitewater Lake, in Wabakimi Provincial Park, Wilderness North is the only collection of fly-in lodges and outpost cabins in Northern Canada offering lodge to lodge adventures and world-class angling for walleye, northern pike, and lake trout. This is undoubtedly a great place to come if you are into fishing! Choose from full service or housekeeping options.
Price: from $1,300 pp, for 4 nights
For more…
Amazing places to stay in Ontario, go to