If you regularly camp then you've probably used a powerbank to keep your devices juiced, but what happens when that powerbank runs out of charge? If you don't want to take more powerbanks then you should consider using a solar charger.
Biolite's Solar 10+ is one of the larger portable chargers out there, in capacity, output and physical size being slightly bigger than a sheet of A4 paper and 24mm thick when closed. It can be a bit of a struggle to fit this into a small backpack but the tethering points on all four corners allow you to hang it off the pack, so you can charge on the go.
When you're at camp the 360-degree kickstand allows you to set the Solar 10+ up at the optimum angle for the sun. The sundial in the top right corner helps you line the panel up perfectly to get the full 10w output which is man enough to fully charge a smartphone in an hour. Most other solar chargers of this size, weight and price can only offer up 5w of power so it's fair to say the Solar 10+ has got one over on the competition. On a bright sunny day, with the Solar 10+ set up correctly we were stunned by the speed of charging of all sorts of devices, from phones to tablets to cameras, residual power was used to keep the powerbank topped up.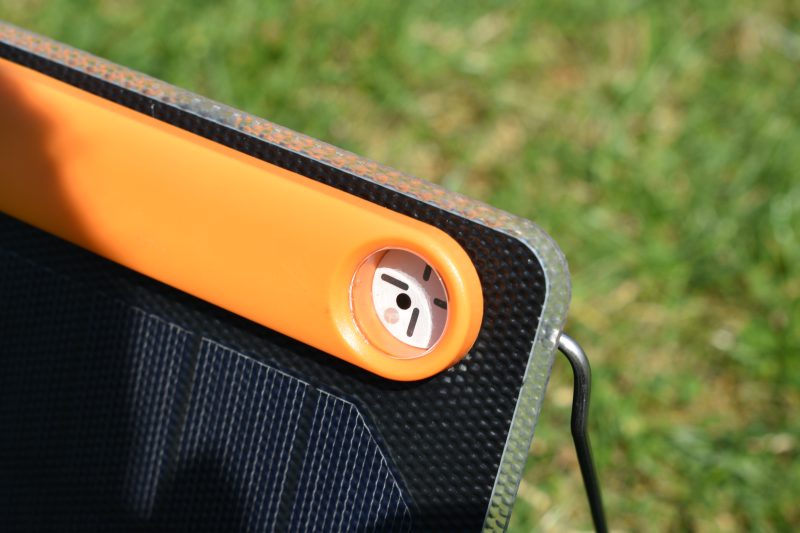 The onboard 3000mAh battery can be charged before you go so you can use the Solar 10+ like a conventional powerbank. Keeping the Solar 10+ on your pack will keep the powerbank topped up when you're on the move so you can then charge at night. The battery and charge strength indicators let you monitor output and capacity, so you can manage your charging needs effectively.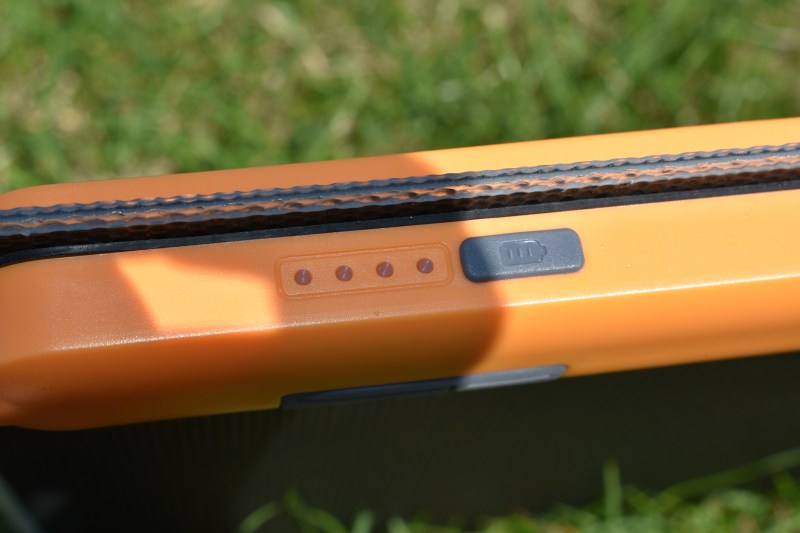 The Solar 10+ has an IPX4 water and ingress rating, this makes it durable in the outdoors. It's one of those items that you don't have to worry about when you're battling through dense undergrowth or facing stormy skies, it lives with you without being a burden.
The solar cells are protected by a layer of plastic, we've heard of people using the face of the panel as a chopping board in an emergency, obviously not recommended but it shows you how strong the plastic is!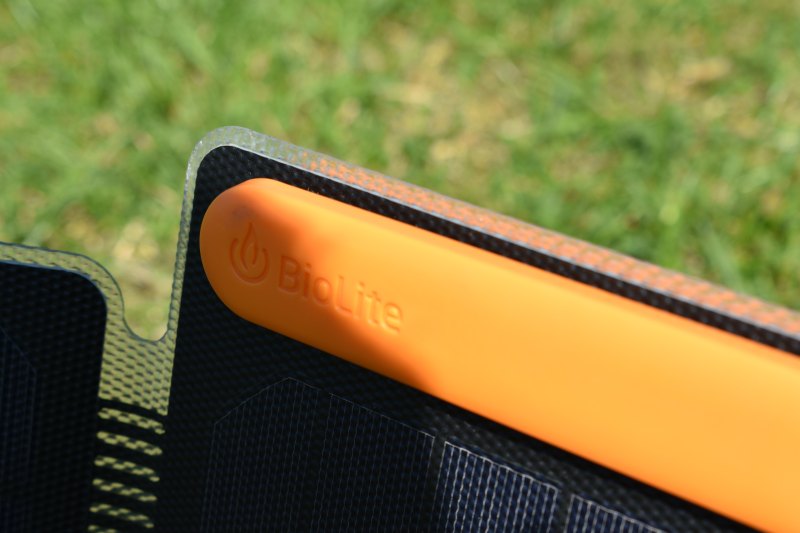 The 550g weight is about right for the size and output of device, you can get lighter solar chargers, but they probably won't be anywhere near as day-to-day useful as the Solar 10+.
As a device for harnessing and storing energy from the sun the Solar 10+ works as well as we could have wanted, use it on anything from wild camping trips to coast to coast bike rides and sailing adventures, you won't be disappointed.