MSR are best known for their lightweight backpacking tents and related kit, but that doesn't stop them supersizing their designs to offer spaciousness with the same lightweight principles.
The Habitude 4 is aimed at adventurous families and couples visiting nearly wild campsites without the weight, pack size, and visual impact of a typical British family tent.
As 4-man tents go, the Habitude 4 is impressively small and light when packed at a slender 58 x 23 cm and 5.72kg. That's much smaller and lighter than your typical tent of this kind of sleeping capacity, making it carry-able for relatively short walks into a campsite. When split across 2 people you could easily take it right up into the hills for an exciting wild camp with the family.
The bathtub floor is thick enough to fend off protruding twigs and stones and 10k waterproofing is plenty for any weather. That's handy, as MSR have designed the fly to rise up in an arch shape on either side of the tent which exposes the inner to the elements. Although somewhat alarming, it's a system that works.
The fly gets a similar treatment, it's 68D ripstop which is strong enough to take a battering from wind and family life. The hydrostatic head is on the low side at 1.5k though, although officially waterproof that's a number you would prefer to be higher.
The Habitude features three sets of poles which form a geodesic structure of sorts. The poles locate into anodised eyelets to form an arch and the inner clips on via C-Clips. The fly then attaches to the poles with Velcro and clips onto the pole ends. This process is all completely intuitive and even with minimal tent pitching experience you can have the Habitude 4 up in about 15 minutes.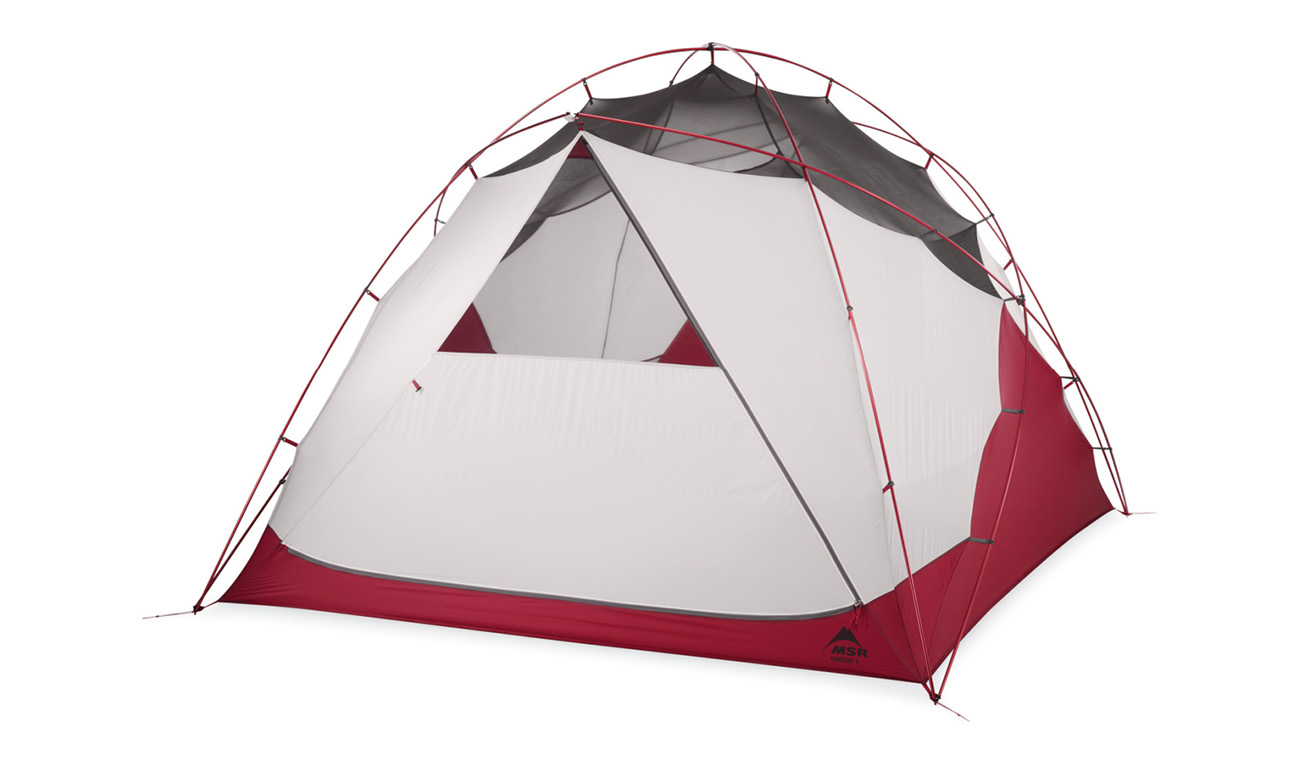 Once pitched, the Habitude 4 takes on a similar form to a North Face Everest Basecamp tent, it looks rather mean and technical. It's sturdy in high winds, although not to the levels of a true geodesic tent.
Space inside is basic, essentially it's an open square shape in which to lay your weary body. The walls on all sides are vertical (to a point) and there's nearly standing height for my 6ft 2" frame. These features help the Habitude feel spacious and airy inside.
The floor space easily fits four lightweight camping mats in the 2.41m width, and the 2.41m length is generous enough for bags and other kit to go at the end of your bed.
Each corner of the interior gets a couple of large mesh storage pockets and there are further mesh pockets dotted all around the inner. There are also fabric loops for threading gear lines so you won't go short of places to stash small items and hang wet gear and lighting.
As with many other MSR tents large swathes of mesh run through the inner of the Habitude. Despite this, on a hot day it feels sweltering inside. Ventilation is limited to a small flap at the back of the flysheet, so without the front door wide open airflow is limited. With the front door pegged out the vestibule is surprisingly big though, with loads of space for the usual boot and bag storage.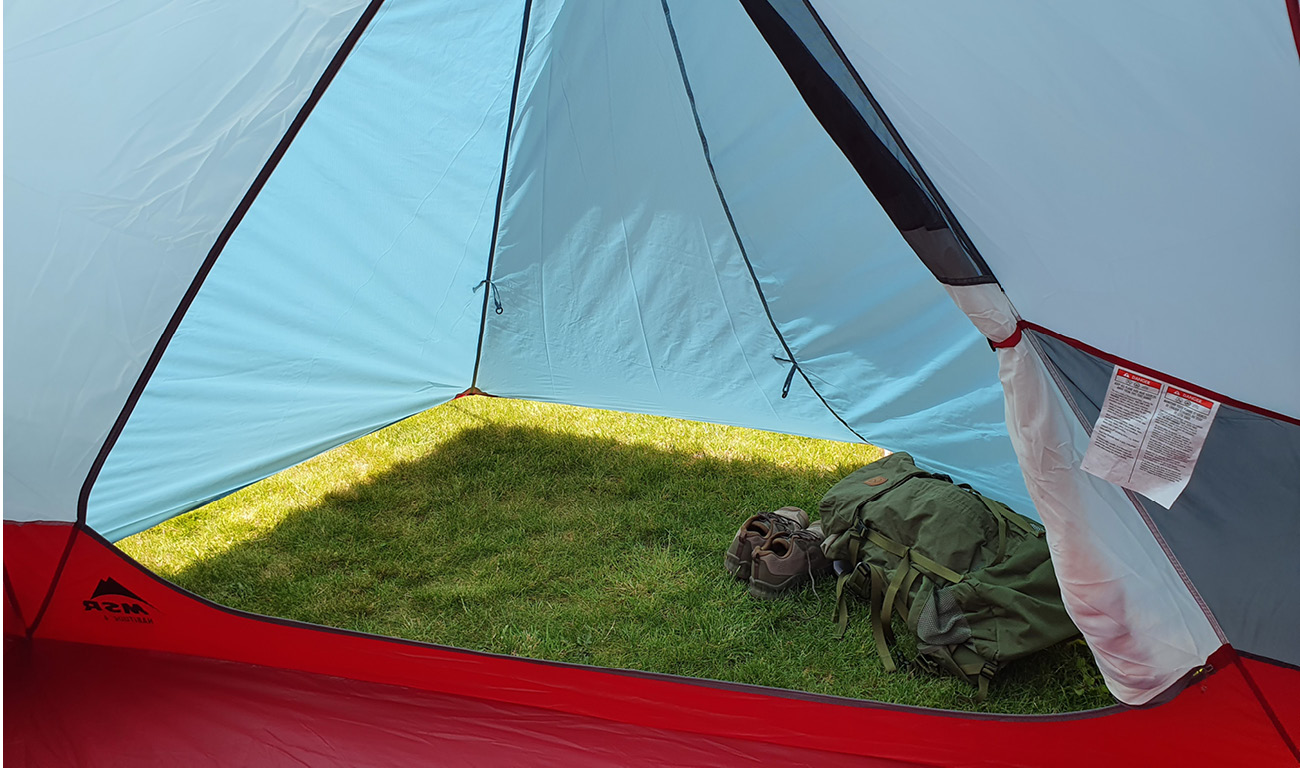 MSR are a US company, and the Habitude series is perhaps better suited to that market, but we can still see a place for it in the UK. It's well built and offers a superior blend of weight, pack size, and space. Unfortunately for MSR there isn't much call for this kind of tent, with most UK families preferring a more palatial camping experience.