The Hubba NX is MSR's best selling freestanding solo backpacking tent and we can see why. Set up is truly simple, with shock cord poles that slip into trick anodised locators and plastic c clips to hang the inner from. This first step is achieved in a matter of minutes and gives the basic, freestanding shape much loved on Instagram. If you're (un?)lucky enough to live in the UK though it's highly unlikely that you'll be stopping there, the flysheet has it's own array of anodised locators that slip over the same spots as the inner. There are some limitations to tents that pitch inner first, the most obvious being the weather, but the freestanding design of the Hubba NX gives you the option to quickly pitch under shelter before moving out to a more exposed spot.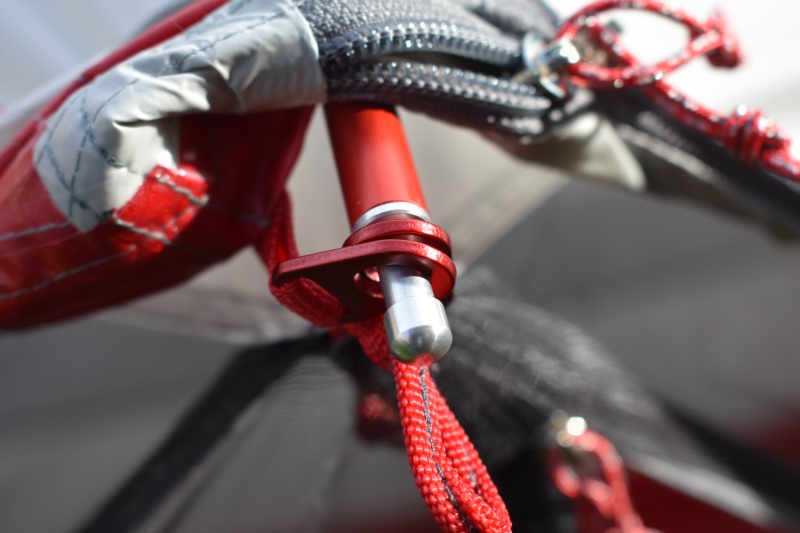 The pegs are lightweight and quite frankly look rubbish, but so far we've been very impressed with them. They have a very simple shape but drive into the ground easily and hold well in wet muddy ground given the right angle of attack. MSR provide just enough to pitch the tent, it's definitely worth adding a few more if you're expecting rain and wind.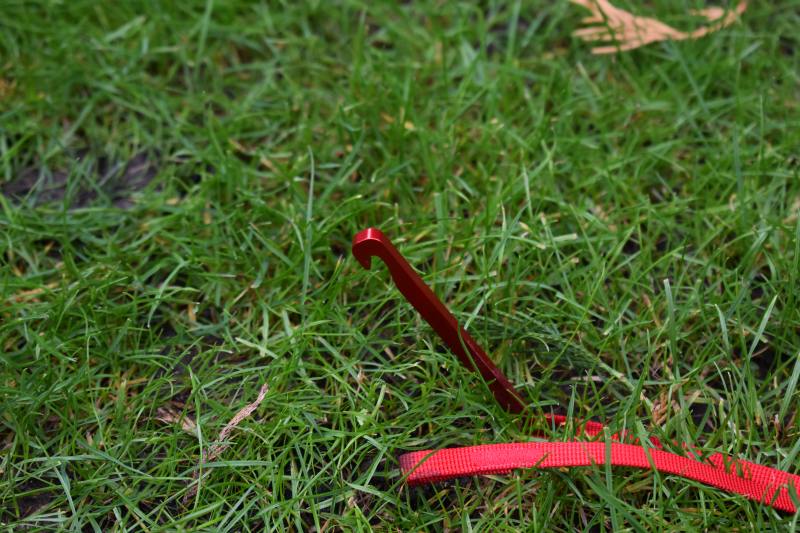 The industry standard DAC Featherlite poles provide lightweight durability and the 20D Ripstop flysheet and 30D ripstop bathtub floor are par for the course. They offer enough tear resistance for general use but we tend to take the optional footprint if we're camping in woods with dense undergrowth.
With the Hubba NX guyed out and tweaked you might be surprised by the size of the tent despite the diminutive initial packed size of only 46x15 cm and the tiny 1.2kg weight. Interior space is a joy, I find it spacious as well as light and airy. At 6ft 2" I can easily sit up and move around inside the tent thanks to the long flat section in the ceiling and decent height. The tent is long enough for a large backpacking mat and width is generous for a lightweight 1p backpacking tent. There's plenty of space for a camping mat as well as storing small items alongside you.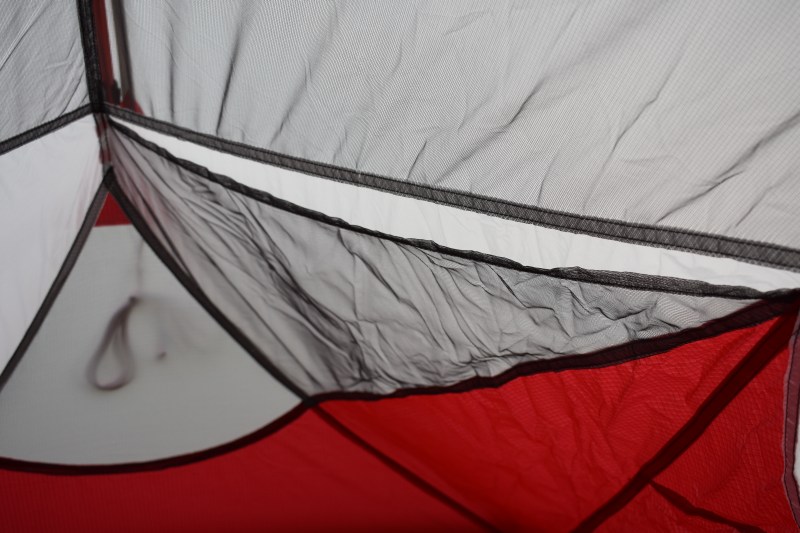 The vestibule is well designed with just enough space to store a backpack and a pair of boots in, it opens up from one side and gives easy access to the inner as well as creating an ideal space for cooking in wet weather.
Part of the light and airy feeling in the Hubba NX can be attributed to liberal use of mesh in the inner. This is fantastic for ventilation and greatly reduces condensation build up but in the colder months you might yearn for more protection. Airflow is boosted by a flysheet that sits a good few inches above the ground - again fantastic for balmy summer nights but it won't provide adequate protection in winter.
Pole design and quality of materials used in the Hubba NX are both highly optimised and the tent can take a surprising amount of battering from the wind. The forked pole setup at the foot and head provide lateral support, this has been proven to be effective on windy Brecon Beacons wild camps. We've directly compared the Hubba NX to the very similar MSR Freelite which has the same pole design albeit with a straight, single pole at one end rather than a forked double. With the tents side by side the Freelite moved around noticeably more and generally looked less stable. For 4 season use the MSR Access utilises the same basic design but adds a full central hoop, additional c clips, more durable materials and a flysheet that extends down to the ground.
We've used the Hubba NX a lot now and it's a tent that keeps on giving. It's the most liveable 1p lightweight tent that we've used (and we've used a few). As with any lightweight gear it comes with a few compromises but none of them come anywhere near being deal breakers for what is one of our top pick backpacking tents available today.