The F10 Project Hydrogen is the world's lightest twin skin tent….with Airbeam technology. That's quite a cheeky description, although genuinely ultralight the Project Hydrogen isn't the world's lightest twin skin tent. That award goes to another fantastic UK brand, Terra Nova with their 450g Laser Pulse Ultra 1.
At a weight of 700g all in though, the F10 Project Hydrogen Air isn't exactly obese. It's lighter than MSR's lightest tent, the Carbon Reflex 1 and compares favourably with the similarly shaped Nordisk Telemark 1 at 840g and the Terra Nova Laser Comp 1 at 970g. These are all single hoop tunnel tents in design with a low slung, tapered silhouette.
One important caveat to all this ultralight goodness is that, although supplied with a pumpbag, for full inflation of the Airbeam you need to carry a Schrader valve equipped bike pump. A Lezyne Carbon Drive Lite or similar can be picked up for about £45 online and will add 80g to your overall weight.
Materials are predictably thin but strong, with a high spec considering the weight. The flysheet is 7D ProTex 70 SRN with a ripstop weave for strength and durability. It's fully seam taped – unusual for ultralight tents – and has an excellent 5000mm hydrostatic head. The floor is 10D PU coated ripstop nylon that might need an additional footprint in tricky conditions, and the inner is 7D. We were impressed to see a mostly solid inner; most ultralight tent manufacturers opt for mesh to save weight. While this is great for ventilation in predominantly hot climates, it lacks wind protection for a typical UK wild camp.
The Project Hydrogen is supplied with a mixture of 'Y-beam' tent stakes and really weird pin like pegs. Although innovative and usable in a pinch, these are so thin and bendy that they're worth replacing with proper pegs straight away.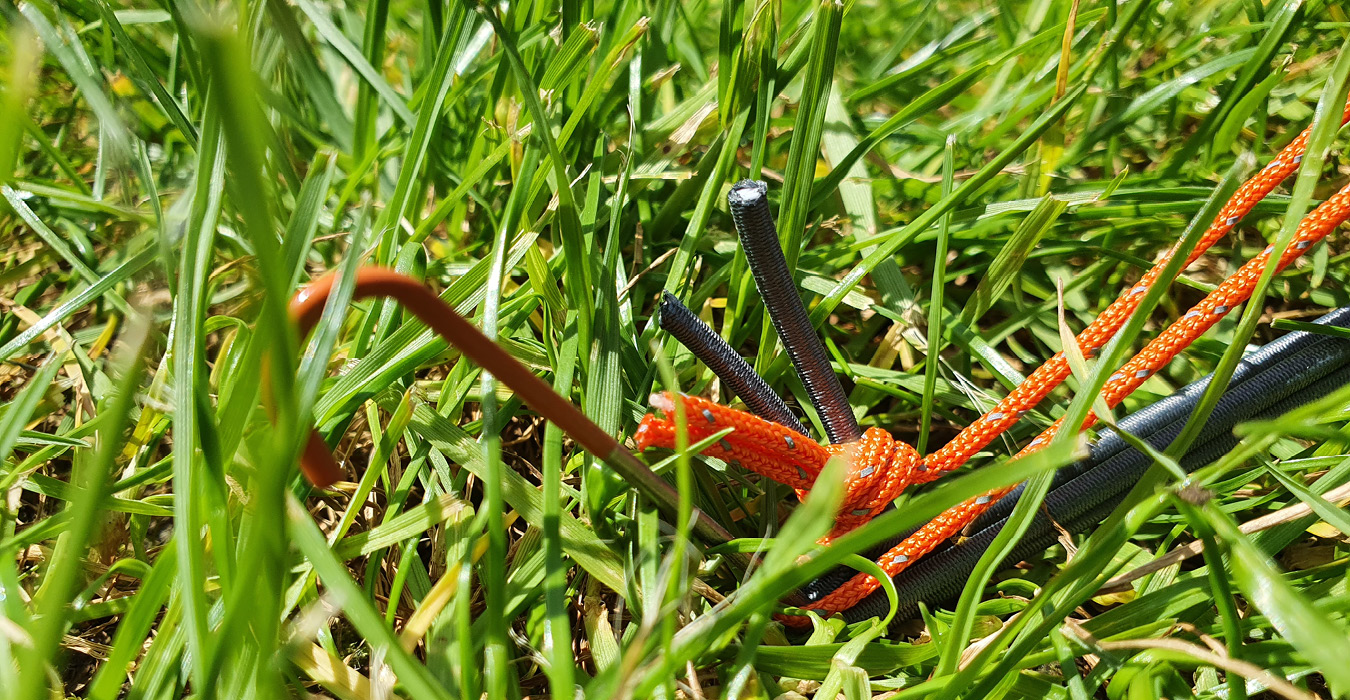 Pitching is intuitive once you have the hang of the Airbeam. Erecting the single carbon pole at the foot end, inflating the Airbeam hoop and pegging out is achievable in about 10 minutes.
Once pitched, the Project Hydrogen forms a stable structure, quite a surprise given the Airbeam hoop, but Vango claim that this is actually more resistant to deformation than a regular pole. Of course, an Airbeam also has a certain amount of give, where a pole might snap given a certain amount of pressure the Airbeam will simple spring back into position. Arguably the Airbeam is also easier to repair in the field using simple repair tape.
As with the other options mentioned, the F10 Project Hydrogen lacks liveable space inside. Crawl through the door and you'll find a mummy shaped interior just big enough to accommodate a sleeping human body. The shape tapers out where the arms lie and back in towards the feet, both in width and height. The length is only just enough for my 6ft 2" frame and the overall feeling is not one of spaciousness. At 90cm internal height I can't quite sit up straight either, so the Project Hydrogen really is a sleeping only tent. I also found the vestibule lacking in width, meaning backpacks need to be propped on their side to fit in the thin slither of space available. On a more positive note, the inner features a couple of gear storage pockets, as well as a gear line running along the top.
It's important to note that the Project Hydrogen isn't the only capacity challenged ultralight tent out there, it's simply the price you pay for true ultralight wild camping.
While some elements of the Project Hydrogen feel gimmicky, we applaud Vango F10 for their gutsy design. The weight is truly excellent, genuine alternatives to the Project Hydrogen will often need trekking poles to pitch, lack seam taping or feature full mesh inners. They are all similarly tight on space and usually a good few hundred grams heavier. This puts the F10 Project Hydrogen into an exclusive subset of ultralight tents. It's liveable (just), offers full protection from the elements and is almost impossibly lightweight. You pay a high price for this, but rightly so.