There's nothing quite like messing around in boats, as Ratty once told Mole, and the fact remains that spending a day on the water is a highly pleasurable activity. From cruising the coastline and popping into Cowes for lunch to navigating the inland waterways of the UK and Europe, there's a vast array of amazing experiences to be had.
It's easy to rent a boat for a day or two as well, allowing easy access to whatever waterway you choose - a major benefit over actually owning a boat, which inevitably would need piloting from its home mooring to whatever exotic location you fancy holidaying in.
The main barrier to entry in boating is of course skills, a boat being a different beast to drive than a car, mainly due to the fact that there are many variables to juggle, from tide to wind, engine speed to actual steering input. This is where courses such as the RYA Powerboat qualification tackle the challenge head on, giving you specific training in such necessary skills as slow speed manoeuvring, berthing and unberthing the boat.

Unique driving challenges

Unlike a car, a boat is subject to winds and currents, and the larger the boat is, the more impact these forces have on it. When not tied up it can and will move sideways, rotate and generally not stay where the skipper has left it for more than two seconds. For most boat owners, new and experienced alike, the first and last few minutes of a trip (berthing and unberthing) provide significantly more challenges than the happy hours of navigating in open water that happen in between. Even hire boats are fragile and expensive, and in the close confines of a harbour or marina, it can appear there are an enormous variety of costly things to run into.

Technical solutions to real-world challenges

As well as learning the ropes (no pun intended), there are vastly improved technical aids available nowadays to help the casual captain - as well as the more experienced skipper too. What was just a few years ago a relatively 'dumb' chartplotter console displaying nautical charts has become a fully-featured toolkit that puts in-car technology to shame. The modern skipper now interacts primarily with an MFD, or multifunctional display, such as Raymarine's Axiom range which is now the screen based user interface for the whole boat.

The MFD provides point-to-point GPS navigation, depth information, AIS (Automatic Identification System- which makes identifying other vessels and their potential intentions easier than ever before), VHF/DSC (marine radio technologies), autopilot data and a host of safety features too, such as pre-set emergency channels, 'man overboard' procedures to name but a few. On the other side of the coin, the MFD also integrates with on-board entertainment systems too.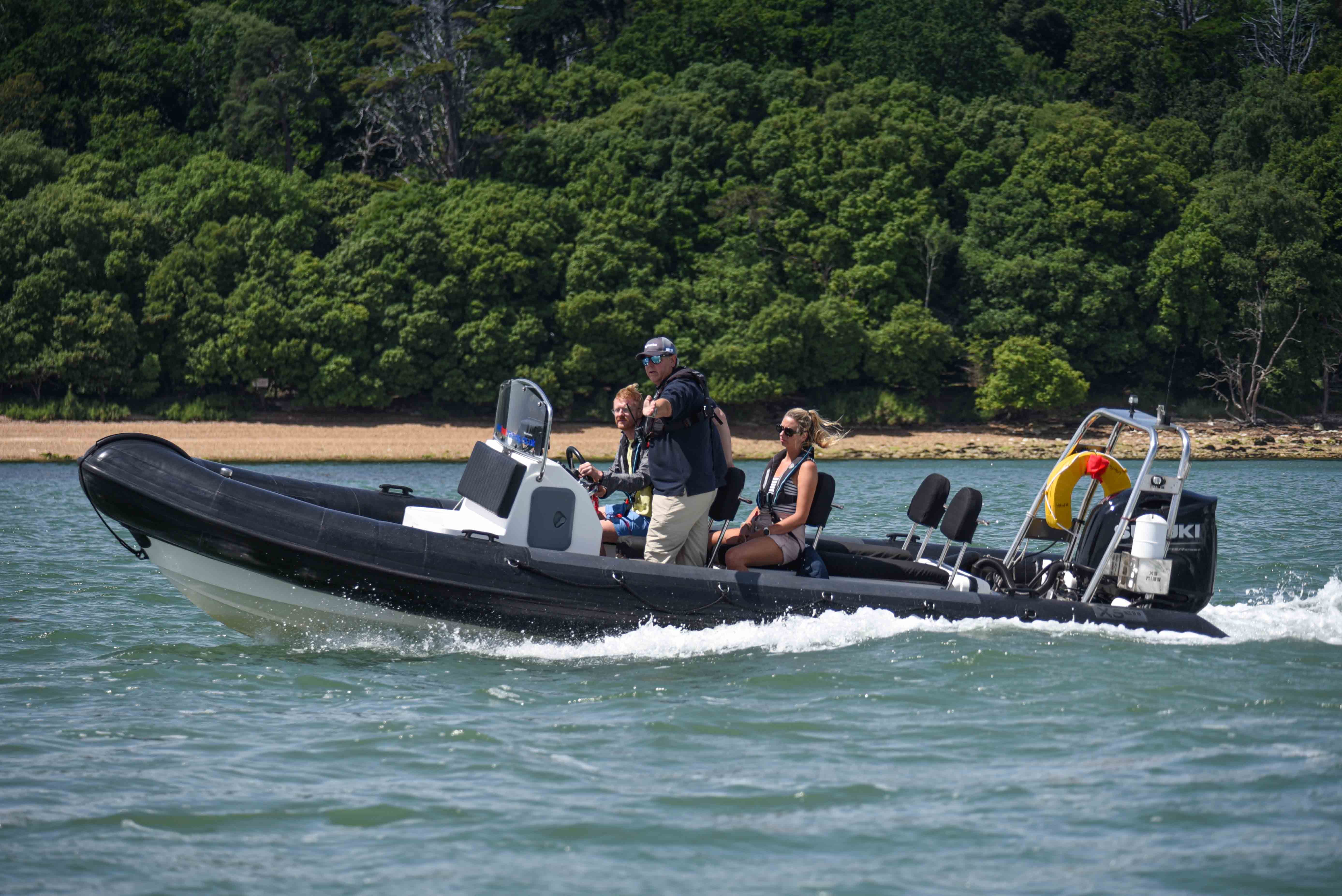 This technical enhancement of a skipper's skills is advancing incredibly rapidly too, following not-dissimilar lines to the automotive industry. A new Raymarine system, NeuBoat Dock, uses an Axiom chartplotter and a six-camera array, combined with the vessel's propulsion and steering system to help 'dock' a boat automatically, like the self-park function in a luxury car or SUV. The technology is a game changer for those new to boating, taking the stress out of tricky, tight-quarters manoeuvring and docking.

Needless to say, these challenges are only exacerbated when travelling at night or in low light, which is another area where technology is very much in your favour. In addition to navigational data that allows pinpoint precision, tools such as the thermal imaging technologies from Raymarine's parent company Teledyne FLIR night time into day. Overlaid onto other data sources, the combined view on the MFD gives increased peace of mind even when visibility drops.

Taking a boat to sea will always require more knowledge and experience than any comparable land-based activity, and that is where much of its magic lies. Now a small amount of training can be augmented with technology to reduce the stresses and dangers of boating without taking any of the pleasures or satisfactions away, wherever you want to roam.

Read next: Windsurfing Tips from the Top