Can I wash my waterproof jacket using standard washing powder?
This is one of the biggest mistakes you can make with your expensive waterproof jacket, especially if you combine laundry detergent with pore blocking fabric softener. This is due to the harsh chemicals used in traditional laundry detergent, which can strip the DWR coating from the outer face of the jacket. A loss of DWR coating will increase the likelihood of the jacket 'wetting out' when it rains. Wetting out happens when the outer material of the jacket gets saturated and moisture can no longer escape from inside the jacket thus breathability is lost.
Can I use fabric softener on my outdoor clothing?
Fabric softener might make your clothes feel soft and cosy but it is also known to block the tiny pores, integral to the proper working of active outdoor clothing, which allow heat and excess moisture to escape. If the pores are blocked the excess moisture will build up giving you a soaking from the inside! The answer to this question is therefore an emphatic 'no' as it goes against the design of performance products like breathable waterproof jackets.
What can I wash a waterproof jacket with?
A specialist cleaner designed to be used with waterproof clothing. Nikwax are perhaps the most popular brand offering this, Tech Wash and TX Direct are the main products to look for. Tech Wash is used in the detergent tray of your washing machine and safely cleans outdoor wear like jackets, trousers and fleece. It will revitalise an existing DWR (Durable Water Repellent) coating and also works to revive breathability in a garment, all key to getting the full potential from your expensive outdoor clothing.
DWR coatings have a limited lifespan though, so if the coating on your waterproof jacket has worn off, whether through abrasion from backpacks or through washing, then a re-application of the durable water repellent finish is in order. You can do this at the wash in stage using a product like TX Direct - this is our preferred method as it's cleaner and applies more evenly than a spray - or by spraying the garment after it has been washed.
All Nikwax products are safe to use in your washing machine and are recommended for all the major waterproof materials like Gore-Tex and eVent and by major brands like Arc'teryx, Salomon, Montane and more.
It goes without saying that you should always follow the care instructions on your garment, paying particular attention to temperatures and spin speeds. Having said that, most outdoor clothing, with the exception of down and some wools, is able to happily take a 40 degree wash with normal spin speeds.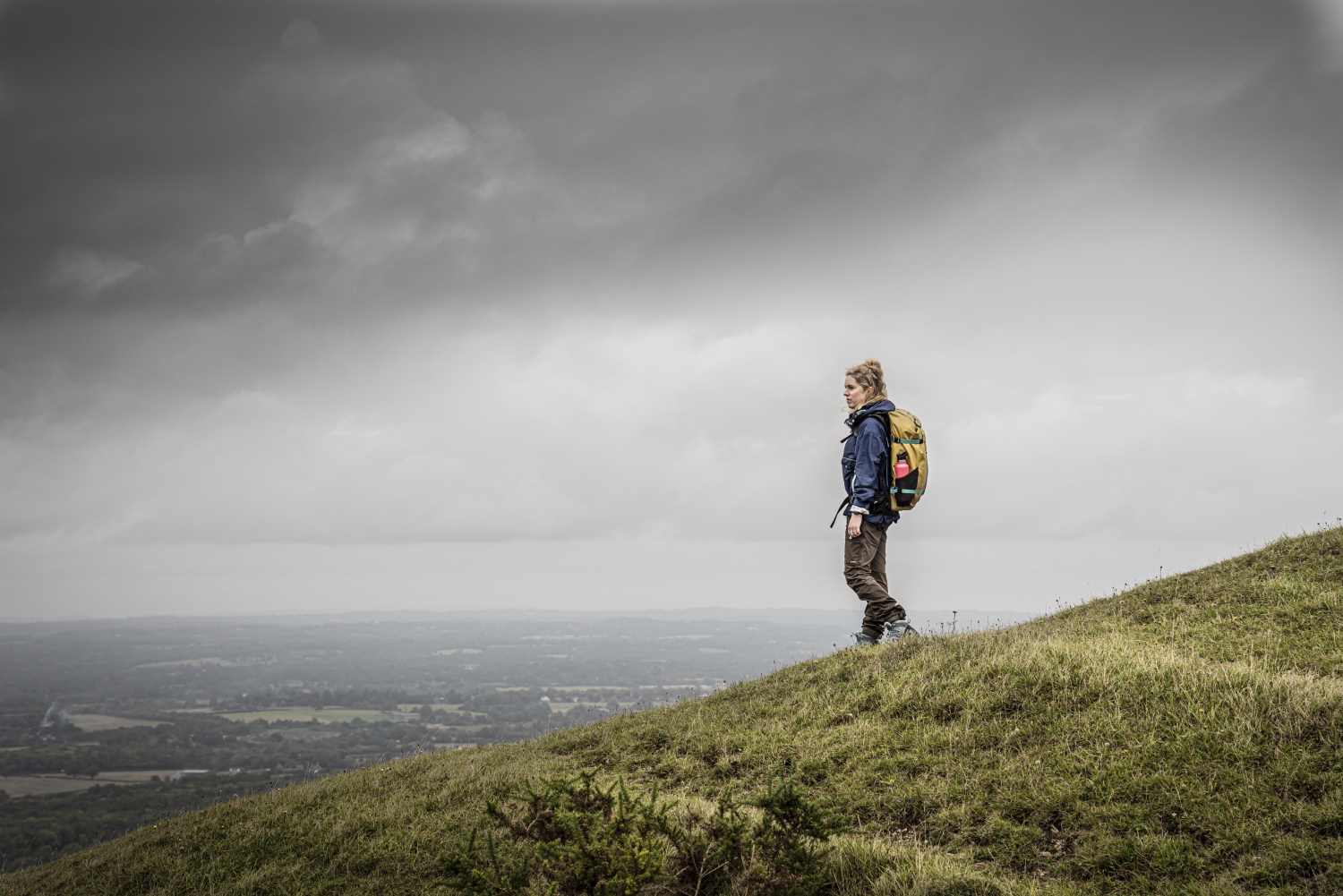 How to clean your walking boots or shoes?
During the British winter, and sometimes even the summer, your walking boots are highly likely to get caked in mud on a regular basis. Don't make the mistake of leaving them in a sorry state after your walk though, as this will reduce the effective life of the boots or shoes by degrading the materials and reducing the effectiveness of waterproofing and breathability. With proper care, walking boots and shoes will last much longer than those that have been left after each walk.
To properly clean your walking footwear you first need to get the majority of the mud off. To do this you can use a medium-stiff bristle brush, run them under a tap or use a hosepipe on a low flow setting. Once you have the majority of the mud cleaned off go for a closer clean using water and a brush rinsing regularly. At this stage you may alternatively want to use a product like Nikwax' Footwear Cleaning Gel which acts much like Tech Wash to clean and restore DWR in all waterproof boots and shoes.
Depending on when you last cleaned and reproofed your waterproof footwear it may now be wise to apply an extra layer of DWR to ensure that your boots or shoes don't wet out during the next soggy walk. This can easily be done using an application of Nikwax Fabric and Leather Proof or similar.
If your boots have become soaked through, stuff the insides with newspaper to help draw out the moisture. Replace the newspaper occasionally. Dry naturally, do not place your boots next to a direct source of heat such as a radiator. If you do, the upper will dry too quickly and could crack. Many fabric boots are reinforced with suede leather, so they too should be put to dry away from direct sources of heat.
Following this process may seem like a pain but in reality it's much quicker to clean your boots after every walk than to try to scrub off baked in dirt after multiple walks.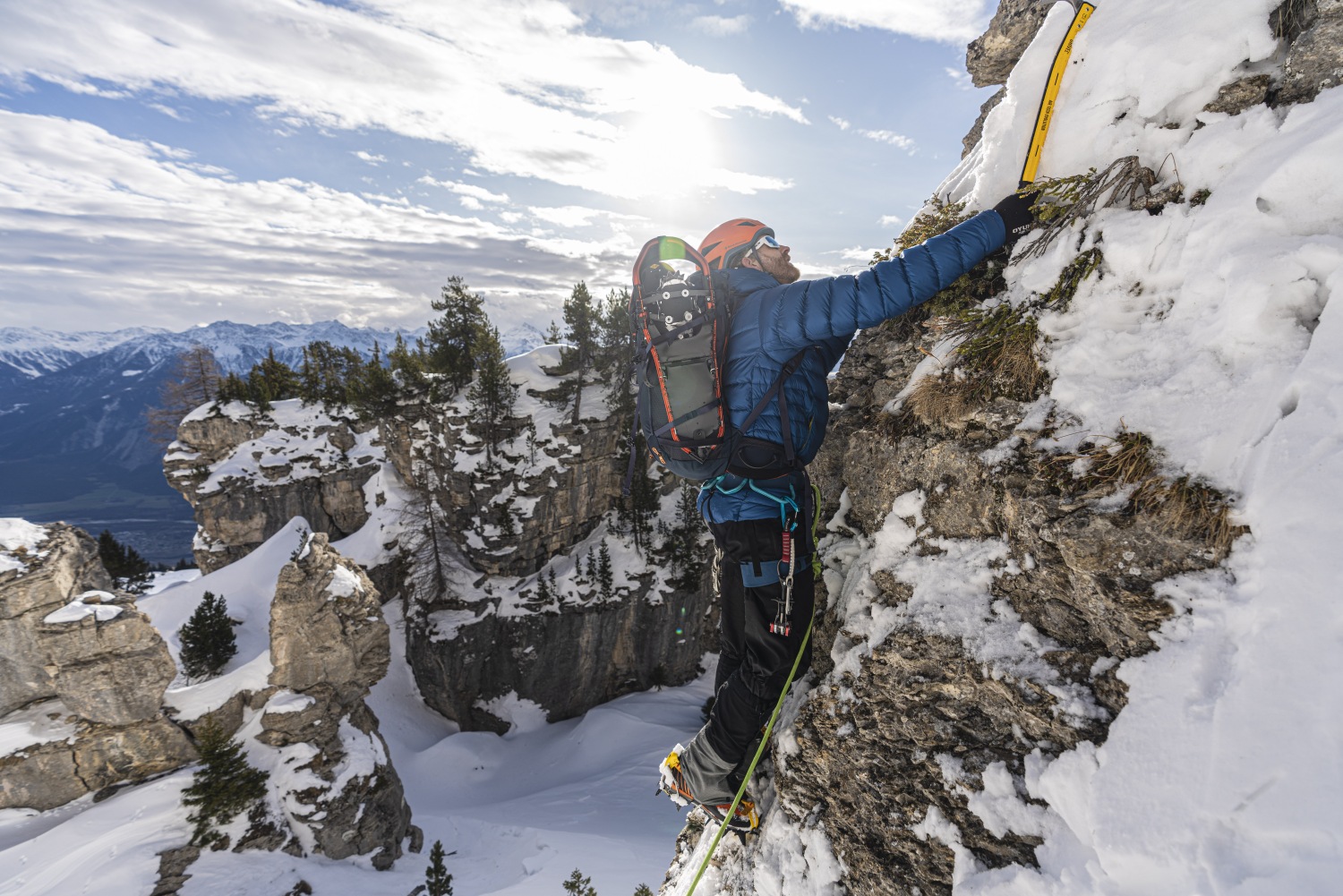 How to wash your down jacket?
We admit to avoiding washing down jackets where possible, they just seem so fragile, but take the right steps and precautions and you will not only clean your down jacket but also revitalise it.
In fact, the key to cleaning a down jacket is to tackle it before it gets too bad, this will ultimately prolong the life of what is usually an expensive piece of outdoor clothing.
As with any other specialist outdoor kit our advice is to forego the detergent in your cupboard in favour of a product designed for the task at hand.
Down is best washed in a gentle, detergent free cleaner like Nikwax Down Wash Direct, on a cold, delicate cycle which keeps the spin speed low. You may have to spin on a low speed again to get as much water out as you can otherwise the down will clump together and could start to smell. Once your jacket is sparkly clean toss it in the tumble dryer on a low heat with a dryer ball, this will ensure that the down fluffs back up and separates out, thus maintaining its insulating properties.
If your down is treated with a water repellent finish it will be necessary to periodically wash this water repellent finish back in if you want to maintain the benefit. This applies to sleeping bags, coats and any other down filled product used in the outdoors. To do this you can use Nikwax Down Proof which gets into all the nooks and crannies during a wash cycle.
So there you have it, if you make these cleaning steps habits in your outdoor activities, whether walking, cycling or climbing, your kit will keep you protected for longer.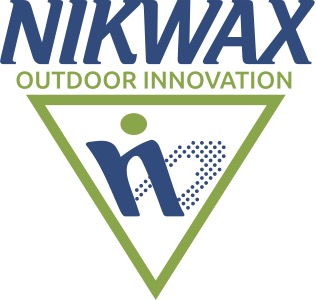 .