Location, location! Find your camp spot
Do research before you leave home: "Plan your adventure with an OS map," says Smith. "With Ordnance Survey maps we've got some of the best mapping in the world. Pick several possible sites.
Don't pick sites on or next to paths, roads or tufty grass symbols, which denote marshland.
Do find green patches on the map away from built up areas: "Camp above the wall line," says Smith, "The more inconspicuous your spot the better."
Don't camp under trees in high winds, or right next to water due to flood risk.
Do look for level ground – as shown by spaced out contours on the map.
Don't risk upsetting anyone by putting or leaving your tent up in the middle of the day – arrive late and leave early.
Do scout out a possible wild camping spot in daylight if you're nervous, and then come back to it and set up under cover of darkness.
Don't forget to use natural shelter in bad weather, such as the lee side of rocks.
Do pick a hilltop with easterly views for sunrises, or westerly views for sunsets.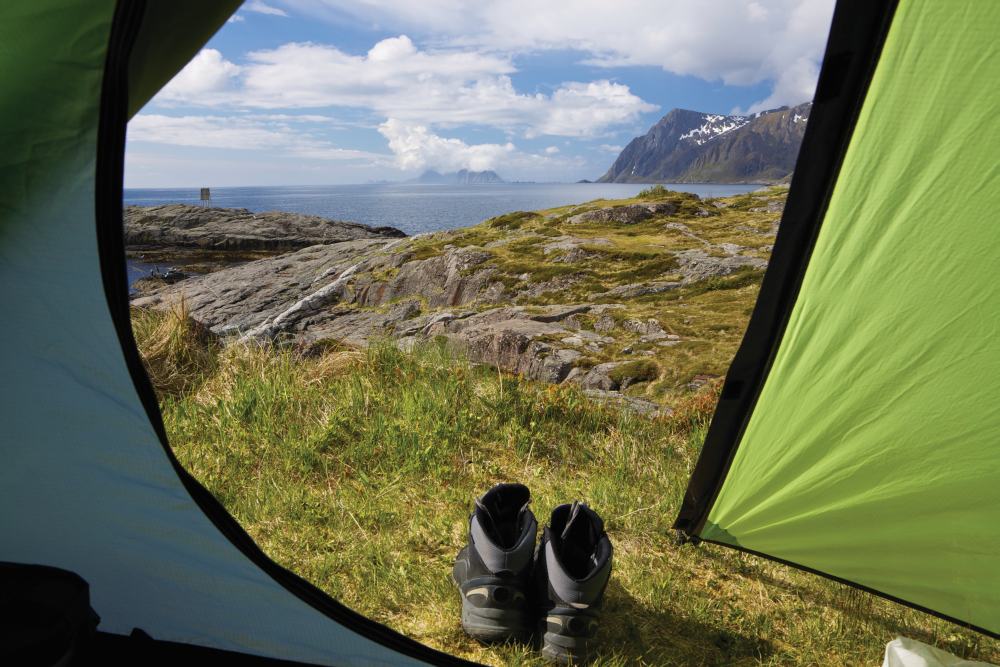 Outsider tips: How to be a happy camper
Do use a bivvy bag on a clear summer's night: "The connection with nature you get from sleeping under the stars is unbeatable," says Smith.
Don't expect to stay completely dry in a bivvy bag: "Be realistic," says Smith. "If there's a good chance of rain take a tent."
Do know when to quit says Smith: "If everything goes wrong – you get too cold, too wet, too hungry or freaked out – don't be afraid to just pack up and head home!"
Don't light a campfire. "It's not worth the risk to you or the environment," says Smith. "Instead, take extra layers and a small camp stove to heat up a hot drink."
Do pack your stuff in separate dry bags or bin bags: "That way you don't risk getting everything wet with just one leak," says Smith. "If using a bivvy bag, take a big bin bag to keep your rucksack in overnight."
Don't leave anything behind that didn't come out of you! "Take a plastic bag for toilet paper and bury the rest," says Smith.
Do give any wild-camping newbies or youngsters in your group the best kit – you want them to like it too!
Wild adventure gear: All the kit you'll need
Make up a 'go bag'
If you want to banish the excuses and faff that stop us all from last-minute adventures then pack a 'Go Bag'. "This is a 40-50 litre rucksack pre-filled with all the essentials needed for at least one night's wild camping," says Smith. "I keep it either by the door or in the boot of the car. That way, if the mood takes me or there's a weather window, I just grab the pre-packed bag and go."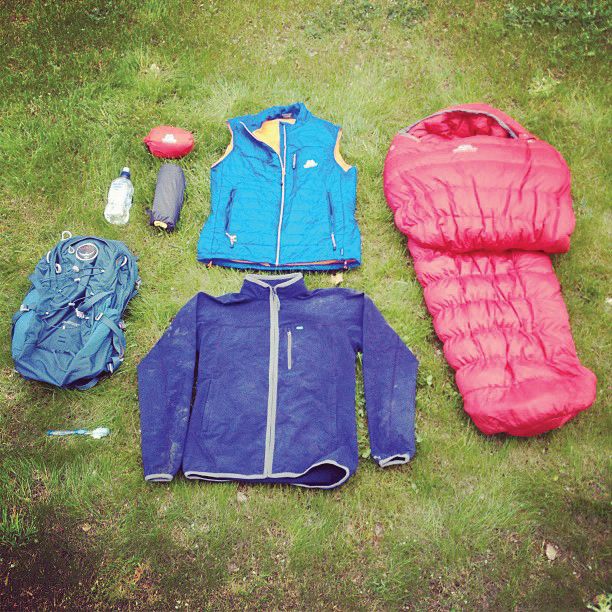 Pack this...
Tent or bivvy bag, sleeping mat, sleeping bag, camping stove and pot, gas, cutlery, mug, first-aid kit, head torch, toothbrush and paste, dry socks, change of underwear, loo roll, thermal base layer trousers, warm gloves, hat and buff, fleece/midlayer top, waterproof jacket, waterproof over-trousers, water bottle, food, more food, walking poles.
Enjoy not endure!
"My moto is 'enjoy not endure', says Smith, "especially if you're starting out or introducing newcomers. For example: don't skimp on a good sleeping mat – if you don't sleep well you might ruin a day of adventure the day after. And if you decide to take a bivvy bag instead of a tent, realise that even the best bags still get damp on the inside due to condensation made by your body heat."
Want some inspiration on where to go? Then take a look at Phoebe's pick of five wonderful wild camping spots