There's no doubt about it, wild swimming is having a bit of a moment. The activity formerly known simply as outdoor swimming, has been repackaged for the Instagram generation, and taken up by whole new swathes of the public. There are multiple reasons for this: cleaner waterways, better wetsuits, more accessible information, and the growing trend for outdoor fitness to mention just a few.  On top of these, the Covid pandemic turbocharged what was already a growing trend, with prolonged swimming pool closures creating many new wild swimmers almost overnight. 
But what are the benefits of wild swimming? How do you do it? What equipment to you need to get into wild swimming, and where are the best places to go wild swimming in the UK? We've teamed up Wild Things Publishing, the people behind the excellent Wild Swimming Book by Daniel Start, to dive deep (pun very much intended) into this exhilarating, growing sport.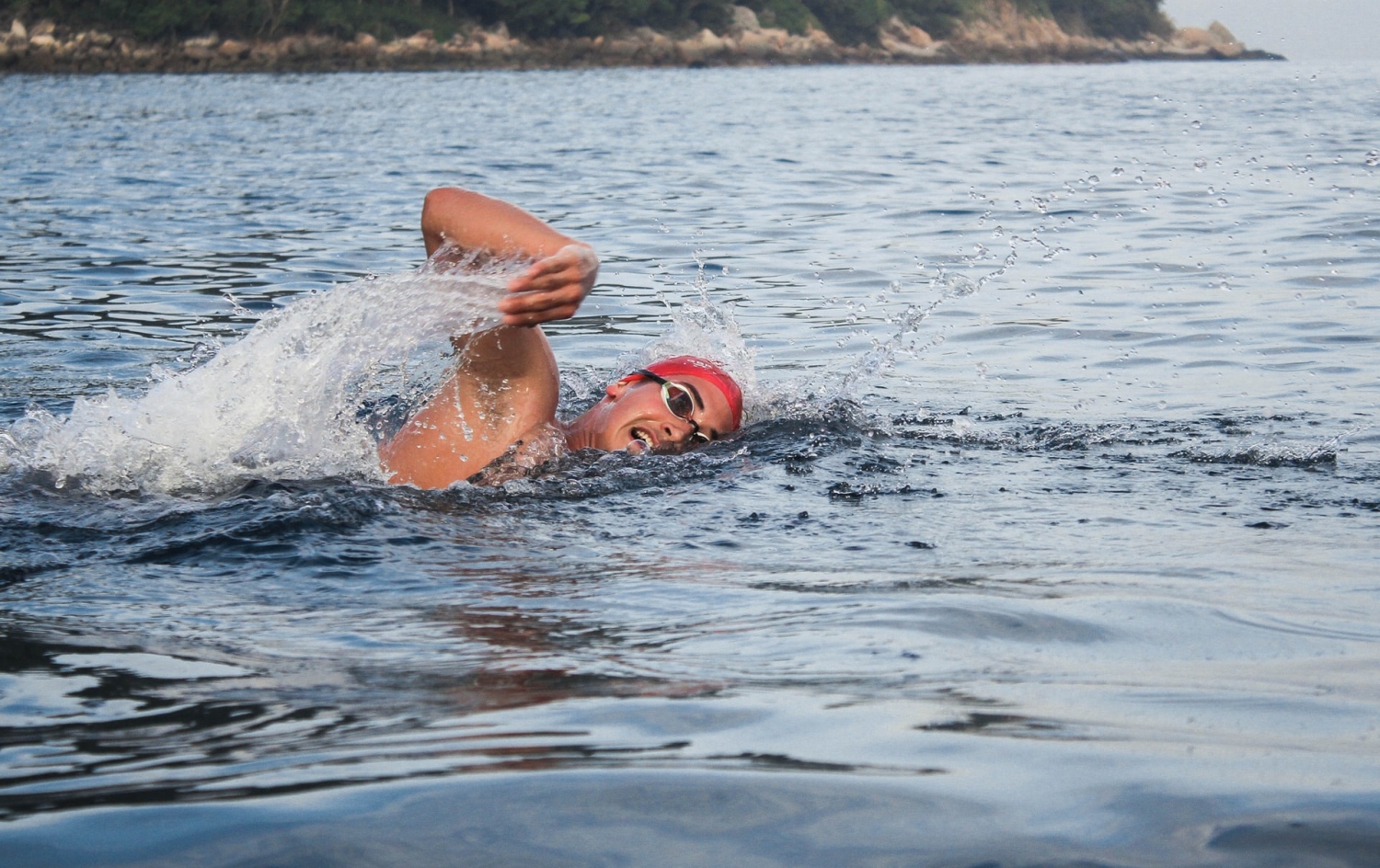 What are the benefits of wild swimming?
These days, we have an excellent understanding of the health benefits of deep-sea and river bathing. Outdoor swimming in open water is not only a great all-round activity for building fitness and strength, but cold-water dipping also has restorative benefits. 
A plunge dilates the blood vessels and expels toxins from the body while at the same time releasing endorphins that elevate mood, creating an urge to dive straight back in. Regular dipping across a season leads to 'cold adaptation', which can strengthen the immune and cardiovascular systems, as well as increasing libido (yes, you read that right) and improving our general mood. 
Wild swimming is also a great social activity, and the combination of a watery pick-me-up, with some added risqué excitement, meant the water-bathing craze was always set to spread. Best of all, you can ditch the swimming pools, and need never smell chlorine again!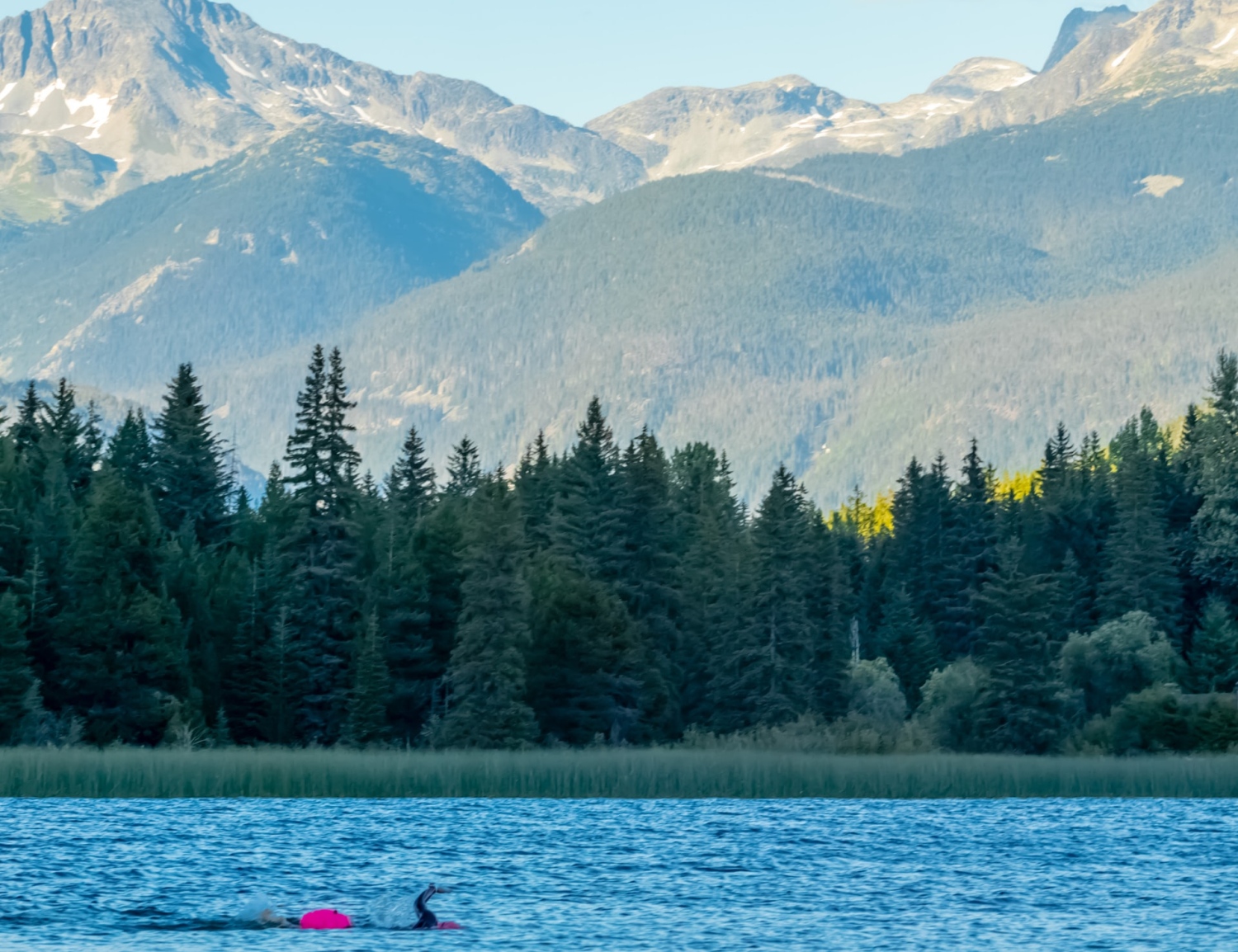 Where are the best places to go wild swimming in the UK?
Whether you want to explore the sandy beach sea caves of the Witches' Cauldron near Cardigan or playing with seals in the Isles of Scilly, collect oysters and samphire in East Anglia or bask in the ethereal blue glow of the Outer Hebrides' shallow lagoons, wild swimming offers a spectacular introduction to our beautiful island's natural history.  You can pick almost any national park in the UK and find a plethora of excellent outdoor swimming spots in lakes and rivers too. 
The UK's coastlines offer everything you need for a short break or a long weekend away, scattered with secret swimming spots and sea caves. Britain is rich in wilderness and secret places and, if you pick a sunny occasion, the swimming is out of this world.
For more detailed lists, check out our guides to the best spots for wild swimming in the UK, and more detailed breakdowns of the best wild swimming in north Cornwall, the best hidden beaches for wild swimming, the best spots for wild swimming  near London and the best wild swimming spots in Wales, and the Lake District.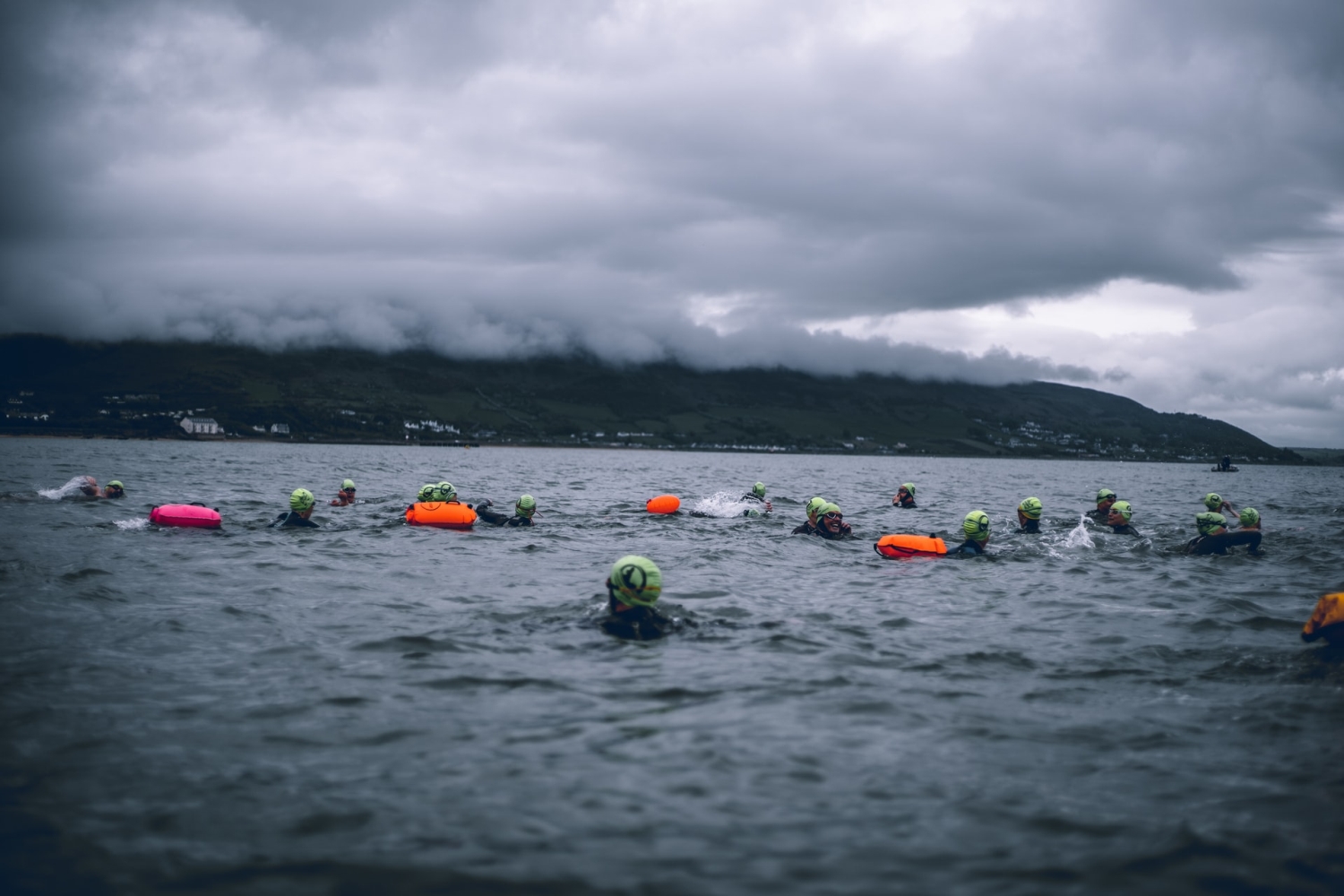 What do you need to know to start wild swimming?
The beauty of wild swimming is its simplicity - if you can swim, you can go, and depending on the seasons, or your tolerance for cold, you may not even need a wetsuit. There are a few key things that are worth remembering, however. 
Staying warm
This isn't as tricky as it might sometimes seem. Sure, it always takes a few minutes to get used to the British sea temperatures, but persevere and you'll be amazed how warm the open water can feel when you adapt to it. Regular dipping makes you less sensitive to the cold and even has health benefits (see above). But unless you're an experienced wild swimmer, a 20 minute plunge is enough for most people. 
At least when you're starting out, we recommend you don't swim without a good quality wild swimming wetsuit, and you should never allow yourself to start shivering. Come out for a rest, put lots of layers on and exercise lightly to heat up. 
Remember that sea temperatures lag behind those on land, so the sea is usually at its warmest in September (at the end of summer), and coldest in March-April. It's warmer still when the tide has come in over large expanses of hot sand or mud. Swimming in the late afternoon, a few hours before high tide, is often the best time to take a dip if you want warmer water. 
Footwear, wild swimming wetsuits, and kit
Few swims require kit, but if you're going wild swimming in the UK, we'd always recommend a wetsuit - keen wild swimmers often have a few different ones, to cope with differing water temperatures throughout the seasons. Footwear is also, always useful. Jellies, surf shoes and beach footwear are cheap and always available at seaside stores or in supermarkets. 
These will protect you from sharp rocks as well as weever fish that bury themselves in the wet sand at low tide. (If you ever get stung, immerse your foot in hot water for 20 minutes to help relieve the pain). Goggles are great fun and good for navigating while swimming among rocks. They also allow you to get a glimpse of the sea-life below. 
A dry bag is also a good option, for keeping sandwiches and clothes, well, dry, and if you're swimming in right out in the open water of the sea, you may want to invest in a tow float, both for safety and to make yourself more visible. Many tow floats will have built-in dry bags. 
Tides and currents
Unless you're wild swimming in rivers, lakes or a natural pool, you need to be able to read and understand the tides. We recommend buying yourself a small, tide timetable, which should be available from at any local seaside shop. You can also download one from bbc.co.uk/weather/coast/tides. 
The tide repeats itself twice a day, advancing 30 minutes day-on-day. So-called 'spring tides' (not to be confused with the season) repeat every two weeks and occur at every full and new moon throughout the year. These tides are much stronger and higher than regular tides. 
In between, at half-moons, are 'neap tides', which are much weaker. Tides create slow currents in the open sea, but you need only worry about these if you are outside the protection of a cove or a bay. 
Rip currents are completely separate from tides and are created in surf conditions where there are breaking waves. They are localised and possible to avoid and escape from, but you need know they're there. It is important to familiarise yourself with sea / swimming hazard symbols, and with the peculiarities of the beach you are swimming from. All of this localised information can be found online, or by asking your local coastguards or lifeboat station.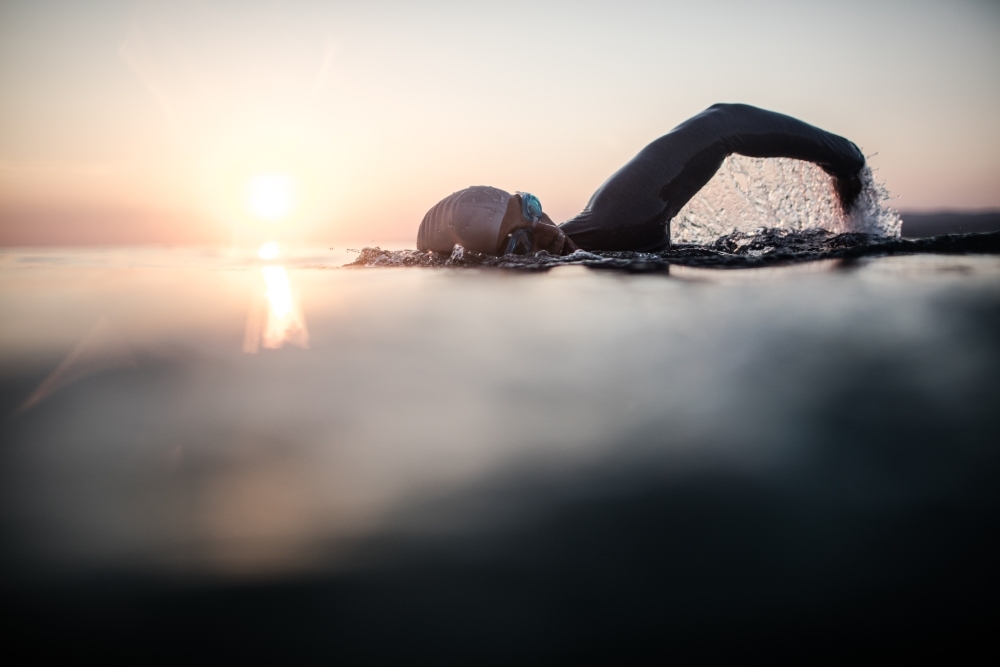 Staying safe while wild swimming: a checklist
Whilst wild swimming isn't dangerous, like most other activities, you need to take precautions. We would recommend joining a swimming group or taking some lessons before you go off into the wild by yourself. Not only will your fellow wild swimmers be able to show you the best spots, these groups are often excellent social occasions. 
With the right preparation and the correct information, it's easy to stay safe while still feeling like you're enjoying your adventure. Here are our top 10 ways to be wild and safe:
Never swim alone, swim in groups. Keep constant watch on weaker swimmers in your group.
In surf and swell, avoid swimming where rip currents can form: along the edge of coves, on wide beaches and at river mouths.
If you're caught in an offshore rip, don't swim against it. This will only exhaust you. Instead, swim parallel then return to the beach on the surf when you can.
In high swell avoid steeply shelving beaches as the waves can 'dump' you and undertow around your legs.
Never enter sea caves or swim near rocks in high swell.
Never jump or dive into water unless you have checked it for depth and obstructions first.
Swim within the shelter of coves or bays unless you understand the tidal streams that operate headlands and in the open sea.
Make sure you're aware of the other water users who might be in your area, and steer clear of any shipping lanes.
Wear a wetsuit if you know you'll be in the water for more than 15-20 minutes. Cold water limits swimming ability and hypothermia can kill.
As cute as they might be, do not approach seals or their pups!
Wheck out our more detailed guide to wild swimming safety for further tips.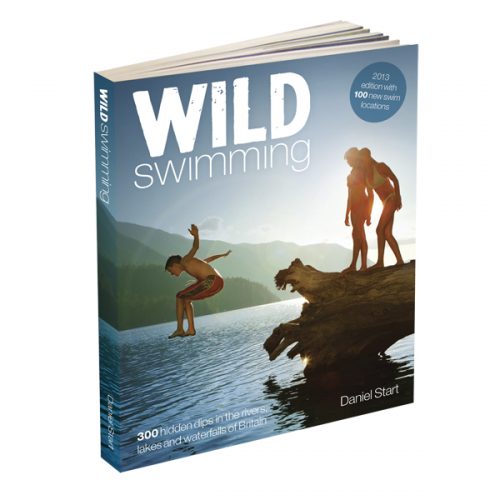 To find out more about some of the best wild swimming locations across the UK plus tips and tricks to get the most out of your wild swimming experience, head to Wild Things Publishing to get your copy of Wild Swimming by Daniel Start.