Despite concern over the outbreak of deadly Coronavirus, ISPO Munich was as busy as ever, with 80,000 visitors from manufacturing, press and retailers visiting the halls of Messe Munchen over four days.
Sustainability on the move
Sustainability was a huge talking point at this years' event. As always German brand Vaude lead the way.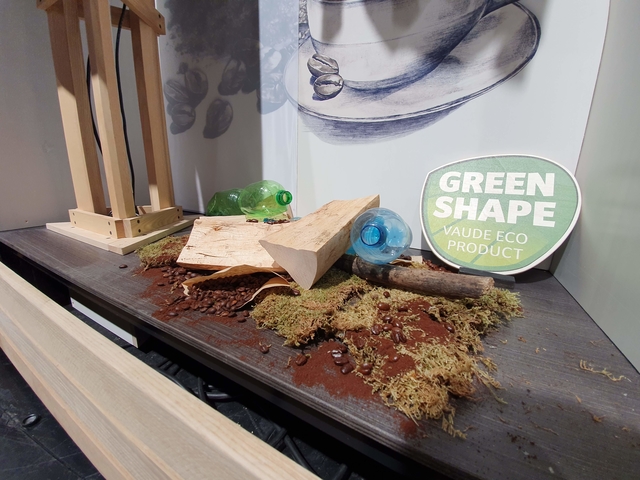 With products made from coffee beans, wood pulp and discarded plastic bottles Vaude continue to push the envelope of what's possible within a major textiles brand.
The darling material of the movement seems to be hemp, something we saw in everything from socks to jackets and bags. Similar to bamboo, hemp takes less water to grow than cotton and requires less pesticides than more conventional textiles, on the downside, separating the fibre from the plant can be a time consuming process that's made speedier through the use of chemicals.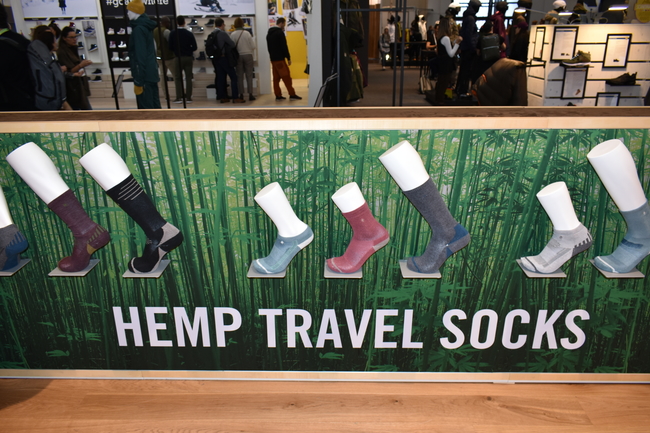 Royal Robbins introduce a range of hemp travel socks for Spring 2020
Mountain to street
Technical outdoor brands continue to introduce lifestyle and travel ranges, hoping to capitalise on the trend towards outdoor athleisure wear. This is especially true in footwear.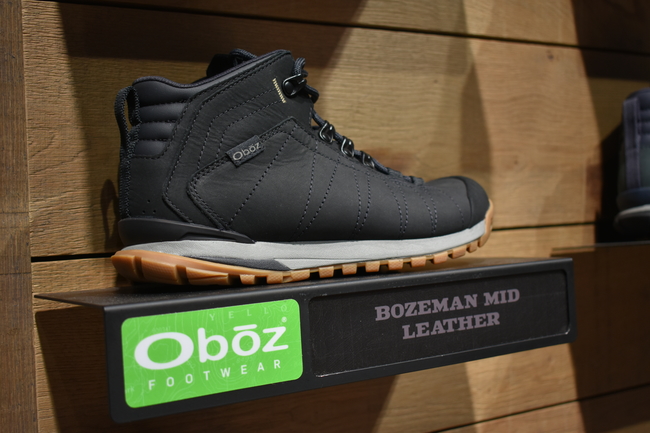 Oboz are introducing a whole new range of crossover footwear.
Colours of change
Across the board we saw a movement away from bright, garish colours to more earthy, muted tones. This reflects the drive towards sustainability.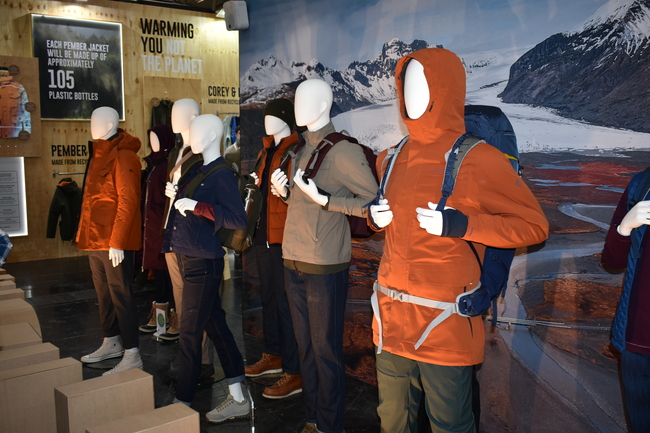 Craghoppers new range for AW20
Fjallraven have always embraced this philosophy, and despite not shouting too loudly their ethos has been firmly entrenched in sustainable and fair manufacturing right from the start.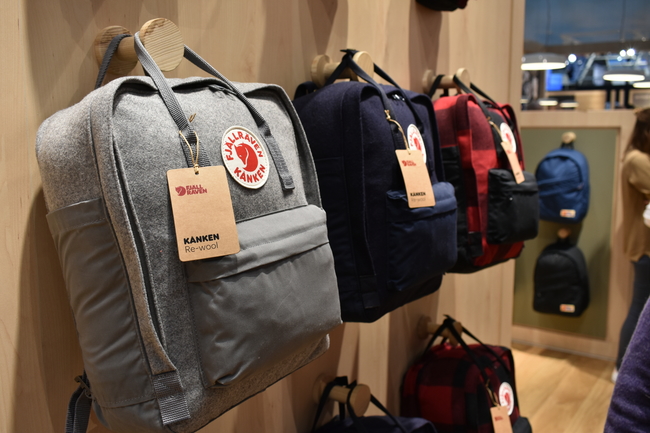 Fjallraven expand their re-wool range into the ever-popular Kanken
Innovations
Although there were few genuine innovations at this years' show, brands continue to integrate new technologies into their ranges.
Possibly the most interesting of these was behemoth backpack brand Osprey incorporating Alpride's electronic airbag technology into a ski pack.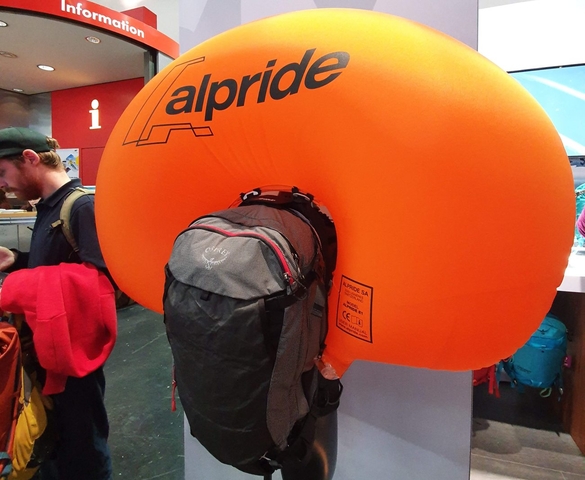 The Soelden Pro 30 comes with Alpride's electronic airbag system, powered by 2 x AA batteries.
We were mightily impressed by Spyder's use of stretchy, breathable Gore-Tex in their Sanction GTX Pro ski jacket recently reviewed over on sister title Snow Magazine and they continue that development in their new Pinnacle jacket for AW20.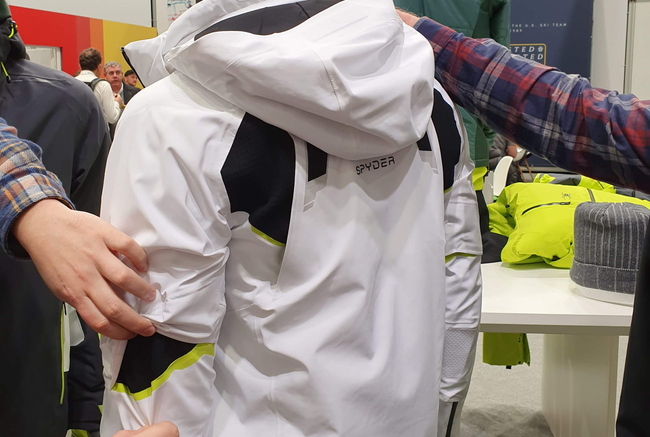 Thomas from Hannsmann PR showing off Spyder's incorporated 4-way stretch Gore-tex in the Pinnacle jacket
Along a similar Gore theme, Arc'teryx are to release a brand new Alpha SV jacket with a new, more robust Gore Pro fabric.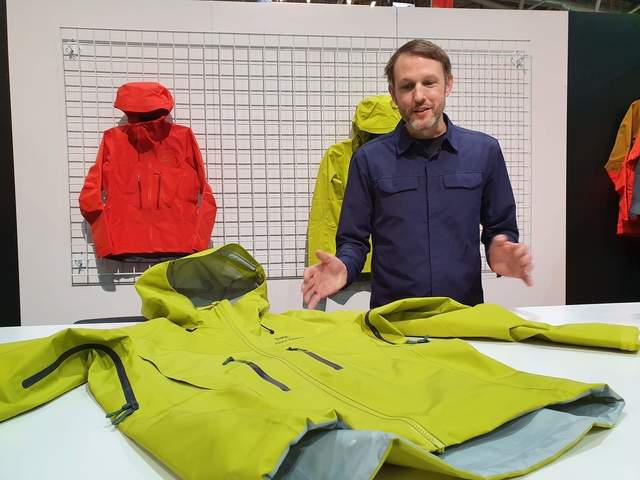 Design director at Arc'teryx Greg Grenzke shows off the new, improved Alpha SV jacket.
Vaude and Columbia introduced Osram lighting to their range in autumn 2019, Vaude continue to incorporate the technology into their packs for AW20.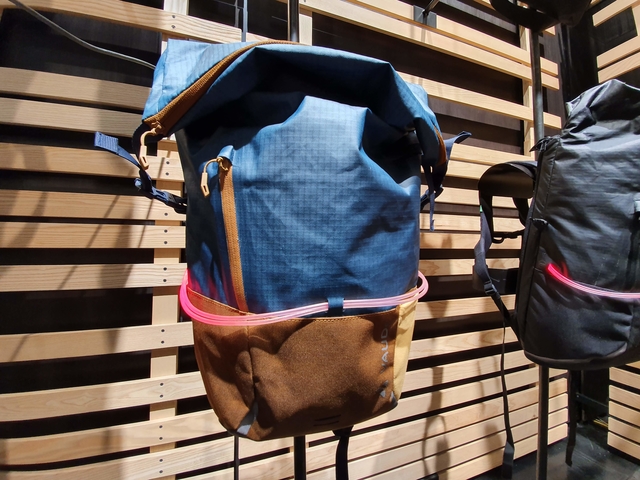 Vaude's Osram equipped packs
For reviews of these and many more outdoor, hiking, travel and cycling products visit our gear pages