Meet the ultimate clothing for your outdoor adventures. If you expect a lot from your travel wardrobe, Fjallraven's new MT Eco, which stands for Micro Travel Eco, clothing collection should be top of your packing list – this wonder material is easy to pack, quick to dry and comfortable to wear even on multi-day hikes.
The Swedish outdoor brand behind the cult favourite, Fjallraven Kanken backpack (as well as plenty more hard-wearing adventure essentials,) have launched a capsule collection of MT Eco jackets, trousers and shorts, perfect for packing up and heading out on a camping or cycling trip in the UK.
Fjallraven's designers create innovative new fabrics that you can wear in challenging conditions, from tough, water-resistant G-1000 to the fully waterproof Keb Eco-Shell, but Fjallraven's MT Eco is their top pick for versatility. It's super breathable, lightweight and comfortable, plus quick to dry if you work up a sweat or if you need to do some impromptu washing on the road.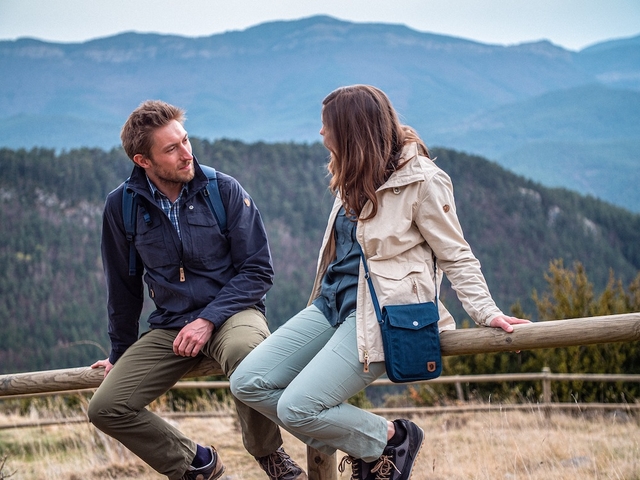 Wondering how MT Eco compares to traditional travel clothing made from cotton? MT Eco offers twice the UV protection of cotton, keeping out both alpha and beta rays, and also dries three times faster – a no brainer! Plus, wild campers, fast packers and bike packers looking for clothing when planning adventures where travelling light and packing as little as possible is essential, will love how easy it is to pack their MT Eco clothing.
Fold your Fjallraven MT Eco jacket or trousers into a backpack or a bike pannier and they'll take up surprisingly little space – and still look great and wrinkle-free when you pull them from the depths of a rucksack, which definitely can't be said of cotton or linen travel pieces.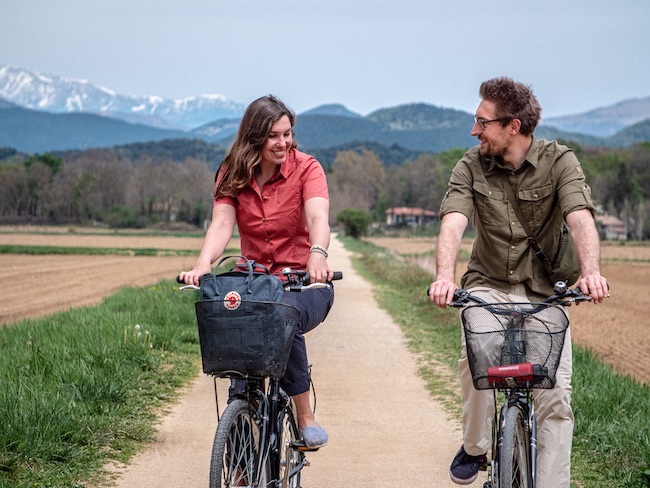 This latest incarnation of Fjallraven's MT fabric, redesigned in 2019, is also an eco-friendly version of the popular original material, recrafted using a mix of recycled polyamide fibre and organic cotton. We should all be choosing our clothing purchases wisely, and investing in a few key MT Eco pieces makes for a packable, versatile travel wardrobe that you can wear anywhere and that will last for years. We wouldn't expect any less from a brand with such a strong focus on sustainability.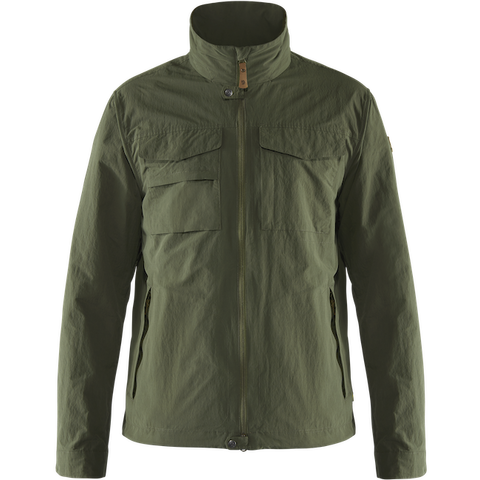 If you're wondering which key pieces of MT Eco gear to invest in, we've done the research for you – we've been testing out Fjallraven's capsule collection. We love the Fjallraven Travellers MT jacket, which is available for men and women, and we reckon this is the best Fjallraven jacket to invest in for UK hiking.
Lightweight, easy to pack, smart and very versatile, the Travellers jacket sports plenty of pockets, including internal pockets that hold all your valuables, and also features a hood that folds out of the jacket's collar easily if you do get caught in a storm.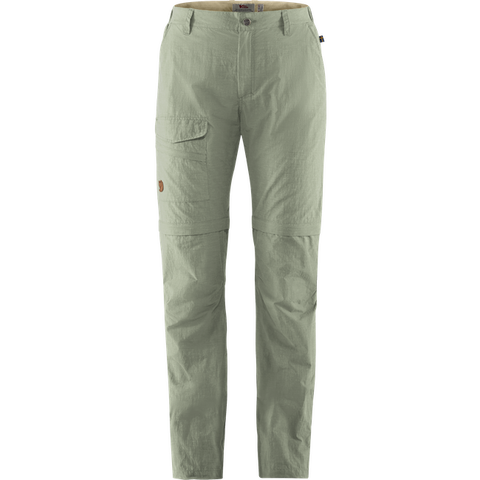 Pair the jacket with Fjallraven's Traveller MT zip-off trousers. The bottoms of these tough, hardwearing Fjallraven trousers can be quickly zipped off, turning the trousers into shorts in hot weather, and have a comfortable elasticated waist and well-placed pockets. Like all of Fjallraven's MT range, the Traveller trousers and shorts wick away sweat and are quick-drying, making them perfect for hiking and walking holidays in spring and summer.
All of the new MT Eco collection is available in smart neutral shades that you can wear anywhere, and like all of Fjallraven's excellent outdoor clothing, subtle colours and smart cuts make this capsule collection the ultimate in flexibility if you like to travel light.