New flight finding website, Escape, is a great tool for those of us struck with wanderlust. If you're in the mood to board a plane and get away from it all but don't much care about the destination, then this will change your life. (And give you ample opportunity for procrastination at work.)
Escape is a price comparison website with a twist. Instead of finding the cheapest flight available to a specific destination, it searches hundreds of flights to find the cheapest destination. You enter which city you'd like to fly from and how long you want to be away for, and it generates an interactive map of all the flights to various places in that time period.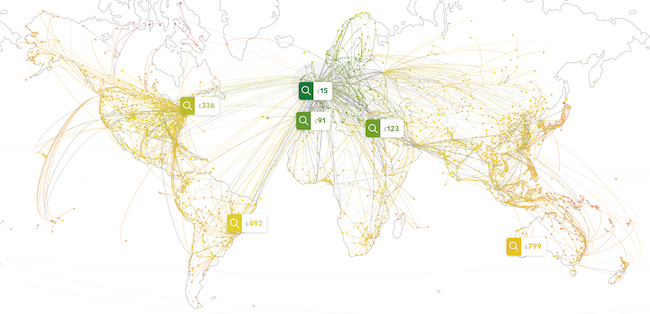 You can choose from hundreds of destinations, all colour coded by price. You can also narrow down your search by continent, region or country and add in filters such as non-stop flights only, popularity and whether a visa is needed for travel.
Hover over the flight path or destination you like the look of and it will tell you more info such as the price, number of stops and local weather conditions. Click to select the flight and it will take you to an overview of the destination and a selection of other ticket options.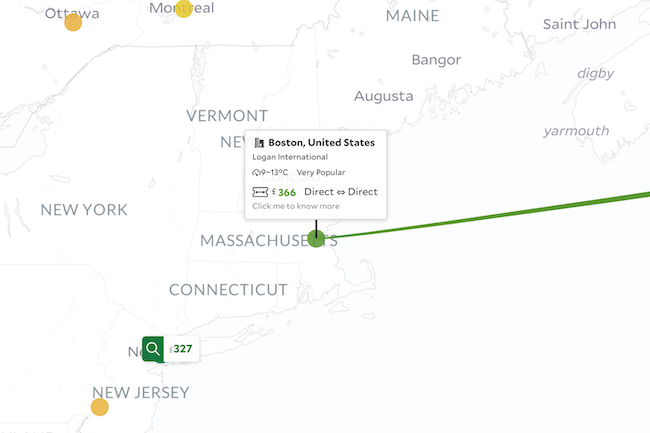 So, head over to Escape now and who knows? You could be sipping a cocktail in Verona or spending all the money you saved on flights in Dubai's boutiques by this time tomorrow!