Lockdown might be easing, but questions about what it's like to travel right now still abound. Air bridges are opening, but what measures will airports and airlines put in place to keep people safe? How and where will quarantines be imposed? What does "the new normal" look like?

We've sent Active Traveller's contributing photographer Daniel Wildey to La Gomera, in the Canary Islands, as part of a UN-organised delegation that'll look into how travel and tourism can work for the forseeable future. We'll be posting updates throughout the week with photos and insights from every stage of the holiday process, to give you some idea of what it's like to travel in a post-covid world.
Empty Airports and Planes to Spain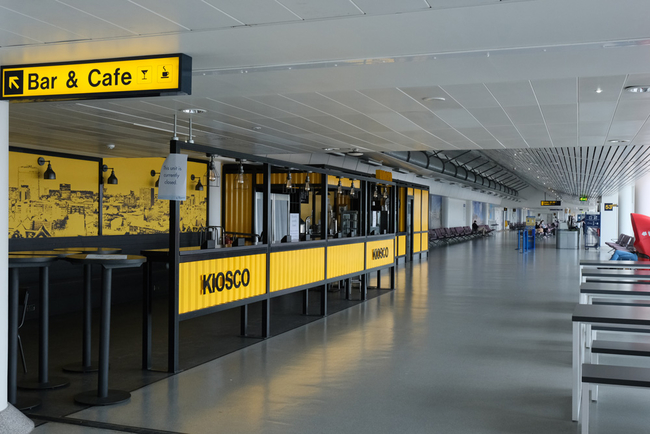 If the new normal looks like Manchester Airport did on Tuesday morning, when it would normally be hellishly busy, then there are things to look forward to about travelling again. I was joining a delegation of the UN's World Tourism Organisation to the Canary Islands, and was forced to take a somewhat circuitous route to get there; my first flight was to Paris CDG, and out of 100 seats on a fully booked flight, there were no fewer than 58 no-shows.

Given the Tuesday morning slot, it's possible many of those were business travellers who'd booked months ago and were easily able to switch their plans to a Zoom-based solution instead. Nevertheless, it seemed a daunting statistic, despite the reassurance of having extra space on board. There was more than reassurance to the additional space available in the terminal; the effect of a 450-people-per-hour rate of flow at security (down from the normal figure of thousands) is positively zen-like and makes for a calm experience, not to mention an altogether more human interaction with the security staff.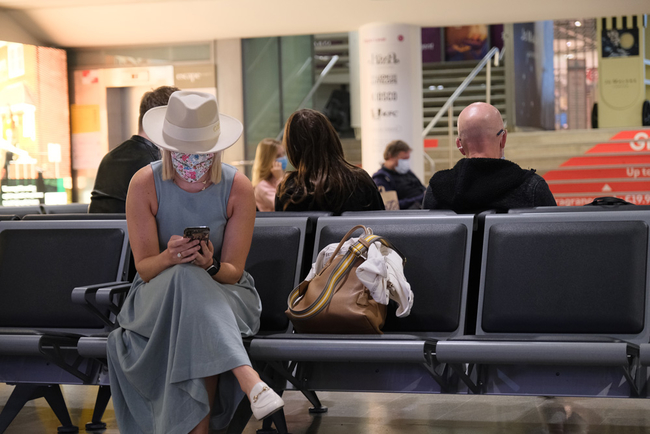 Things picked up in Paris, where Charles de Gaulle felt almost as busy as ever, but most of the shops remained closed. And in stark contrast to the previous flight, all but nine seats on my Paris-Madrid flight were occupied. It's difficult to know what to read into that difference.
Canaries in the Coalmine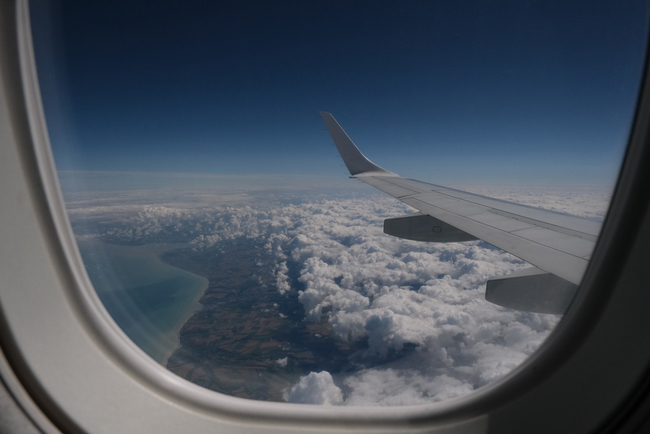 The Canary Islands seem to have been front and centre throughout the covid crisis, from the dubious claim of hosting the first Spanish case back in January (specifically on La Gomera - my destination this week) to being chosen by the UN to host this 'bounce-back' experiment.
To a large extent, the Canary Islands were chosen for their success in swiftly suppressing any potential outbreaks to date (particularly commendable for a tourist destination) and having among the lowest rate of infections in Europe. But they have also shown themselves to be as attuned to future challenges as anywhere else. For starters they are already trialling a type of health passport app, which is actually Spanish-led rather than Canary-specific.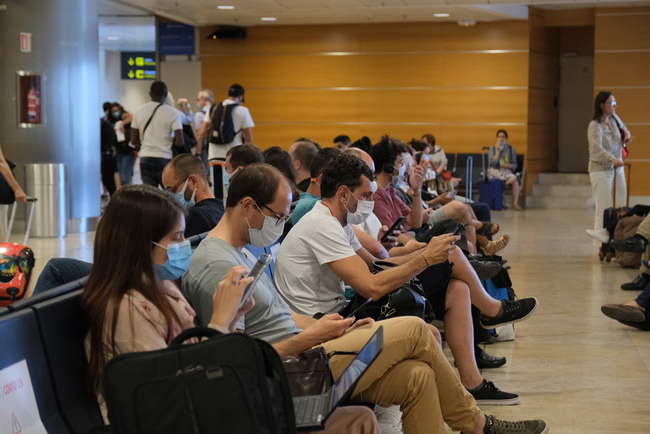 Apart from techy teething problems (such as the app not being downloadable outside Spain - a fundamental issue for an inbound travel app, solved by being able use the website instead) the fact everyone is scanned through with a self-certifying QR code is sincerely reassuring.

Of course masks and hand gel dispensers are ubiquitous, and given the islands' enormous reliance on tourism, so is the laser-focus on getting things right. So presuming I haven't contracted covid on the numerous flights I had to take to get here, the arrangements to make travel safe have thus far been un-intrusive and very welcome.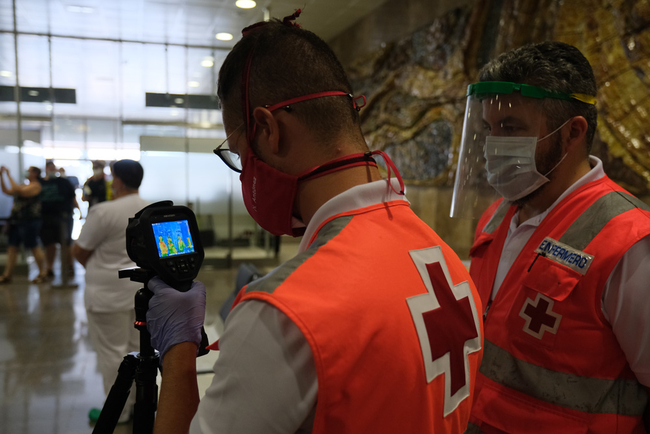 The WTO hopes our delegation will show the many ways in which these safety regimes can be continued in hotels, local transport and attractions. Stay tuned to this blog this week for tales from a covid holiday - which should give some indication of what the future of travel looks like.

Read Dan's second update, on what it's like to travel right now.