Lightweight backpackers will know how tricky it is to get base weight down to a reasonable level and the big three (shelter, sleeping bag and pad, and backpack) can quickly add up if you don't choose wisely. Despite being little known in the ultralight world Vaude produce some stonking lightweight tent options and their sleeping bags have traditionally been well received here at Active Traveller. With their new sleeping bag and pad offering, the Performance 7 L sleeping mat and Alpstein Down 200 quilt, they've now firmly embedded themselves on our lightweight kit radar.
On test the Performance 7 L mat belies its 520g weight with its unusually large and comfortable footprint. Unlike other lightweight mats the Performance 7 L gives you a massive 61cm width which allows for plenty of elbow room and the 196cm length ensures you don't have to use your pack to rest your lower legs and feet on.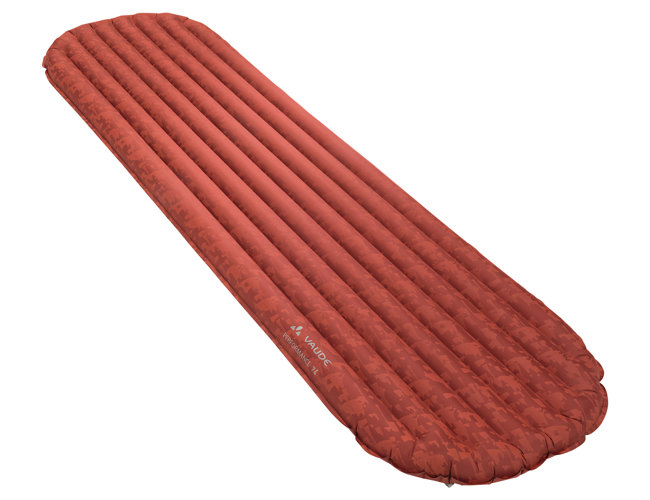 Despite being advertised as a summer mat there's still 60 g/m2 of Primaloft Black Insulation inside giving you a very reasonable r-value of 2.7, perfect for three-season use. With 7cm thick air chambers we've found the mat to be very comfortable for both back and side sleepers and the space is an absolute luxury when out and about wild camping.
Packing down to the size of a 750ml water bottle the Performance 7 L takes up very little space in your backpack, a pump sack is an optional extra but it's worth investing in one to keep the insulation inside in tip-top condition.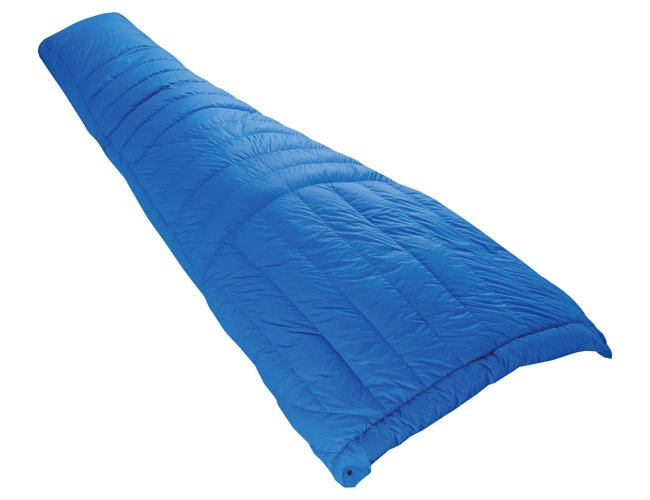 Rounding off the offering is the new Alpstein 200 DWN sleeping bag, a 2-3 season quilt which uses an innovative combination of straps and clips to tweak the quilt for optimum comfort and warmth depending on conditions. In full cocoon mode the stated comfort rating is 7 degrees c but if the weather allows it's lovely to just chuck it over yourself for that home from home feel. First time set up is a bit of a head scratcher but once you've dialled in the process it's simple, easy and intuitive to use. Weight is fantastic at 500g making the Alpstein 200 an easy proposition to get on board with.
The Performance 7 L comes in at a reasonable £150 and the Alpstein 200 DWN will set you back a cool £275.