I grew up surrounded by concrete. But the seeds of my love for the outdoors were planted by my grandparents. They were ramblers, and used to take me and my little brother hiking every weekend in the countryside around Birmingham. We would go on these holidays to the Lake District every now and then too, and I was amazed by the Lakeland scenery. I remember just feeling like I was on an epic, grand adventure. 
I wanted to play for West Brom when I was a kid. My parents used to say, 'he's got ants in his pants, he just can't sit still'. I clearly had a love for being active from an early age. But back in those days I probably wanted to be a footballer more than an adventurer. My family all support West Bromwich Albion, so that's my team. These days, even though I don't have the skills, I probably could play for them, looking at how rubbish they are!  
For most of my 20s, I had a normal, office-centric existence. I lived in the suburbs, I went into Birmingham every day, worked 9-5, sat at a desk, sent emails, went to meetings, and sent some more emails. I still had a love for the outdoors, when I could fit it in on the weekends, but I guess it would be fair to say I was a bit unhappy with that situation. It didn't quite sit right with me. So, I decided to jack it in at about the age of 30, sold my house, and went travelling around the world. Like many people do, sort of a midlife crisis gap year.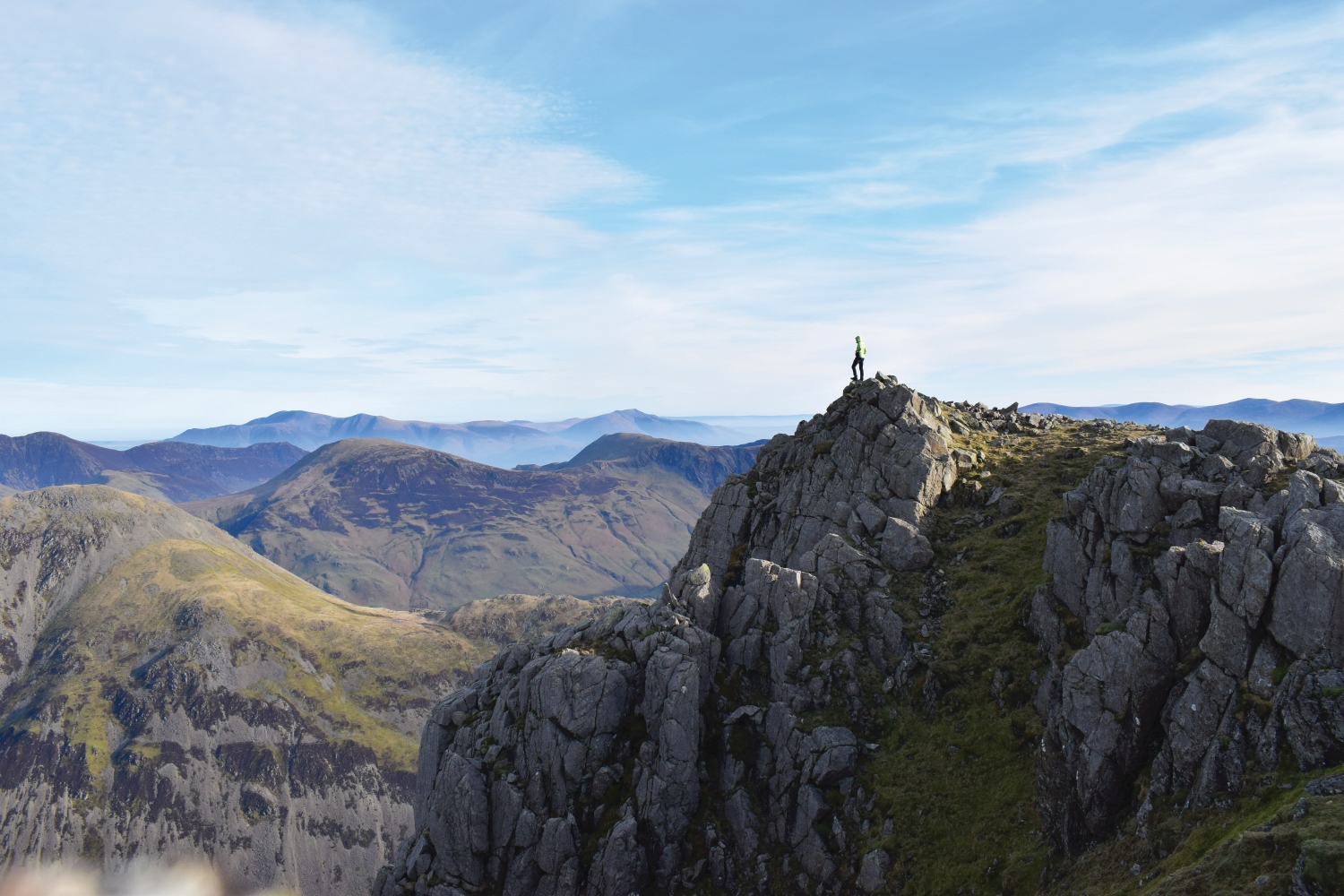 I started climbing mountains as a challenge to see how much adventure I could integrate into my everyday life. I'd had an amazing year of no responsibilities, going on lots of adventures and having lots of fun, but it was kind of a boom and bust situation. Suddenly, I was back, and realising it wasn't financially sustainable. There's this list of mountains called the Nuttalls - every 2,000-foot mountain in England and Wales - and I decided to start ticking them off on my weekends.
I did them in six months, and that set me off on this journey. I did a similar thing in Ireland in 2018, with the Vandeleur-Lynams, then I did the Munros in Scotland in 2019. By a lovely quirk of mathematics, the three lists added up to 1,001 mountains. It was peak-bagging, it was in the UK, but it was a big experiment with the idea of, 'can you quench that wanderlust and that desire to live adventurously, but closer to home?'
I love reading stories about people who go halfway across the world, or up Mount Everest, or who wrestle crocodiles in the Amazon rainforest or whatever, but for most people, it's quite unrealistic. Either they haven't got the skills for it or it's way too expensive. What resonated with people was that my adventuring was at weekends, around the job. It's trying to fit a big adventure into your everyday existence.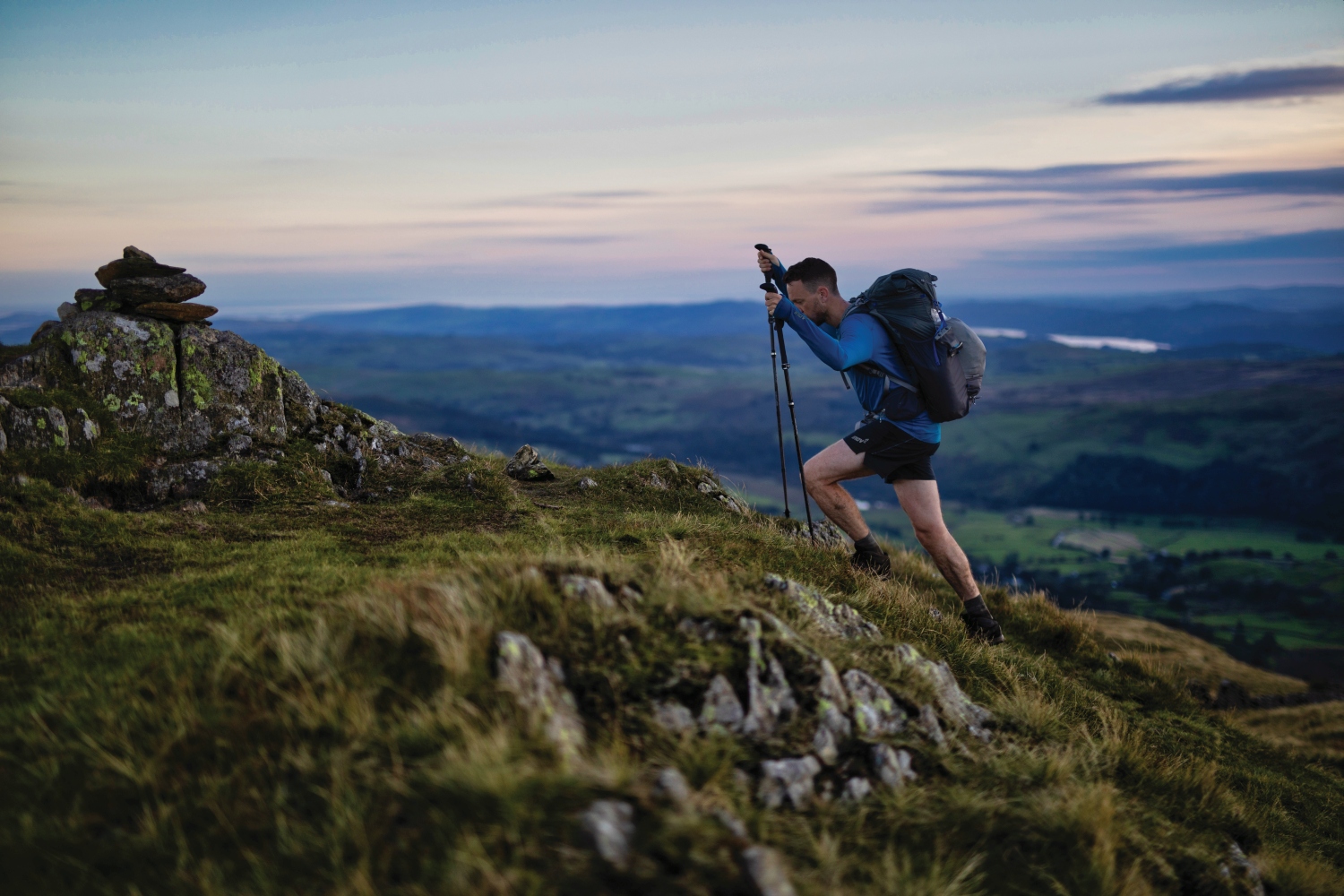 The modern world is warping what adventure should be. Despite my Instagram following, I'm not an unabashed fan of social media. If you're just adventuring because you think it will be a nice story or it will look good on Instagram, that's not a good thing in my book. If you embark on an adventure, it has to be something you're personally passionate about; something you really want to do; something that, when you think about it, makes you really excited. 
The best thing about adventures is the unpredictability. Normal life is quite structured and controlled and safe. When things go wrong or a little bit awry on an adventure, those are the times when you make the best memories. It's also when you learn the most about yourself. In 2020 I set a record for climbing all of the Wainwrights – the 214 peaks in the Lake District – in just under 15 days. It was solo and unsupported, so carrying my own tent, food etc. I took a proper thrashing from the weather gods but that's what made it a real adventure.
I'm always the first to point out that as an adventure sport, hiking is kind of on the lower end of the danger scale, but I've still had some close calls. I was climbing these two mountains near Ben Nevis called Aonach Beag and Aonach Mor and an electrical storm came out of nowhere. I was on a ridge very near the summit. There's something utterly petrifying about hearing thunder and seeing lightning when you're on top of a mountain. It strikes fear into your heart, that immense power of nature, when you're totally exposed up a mountain like that.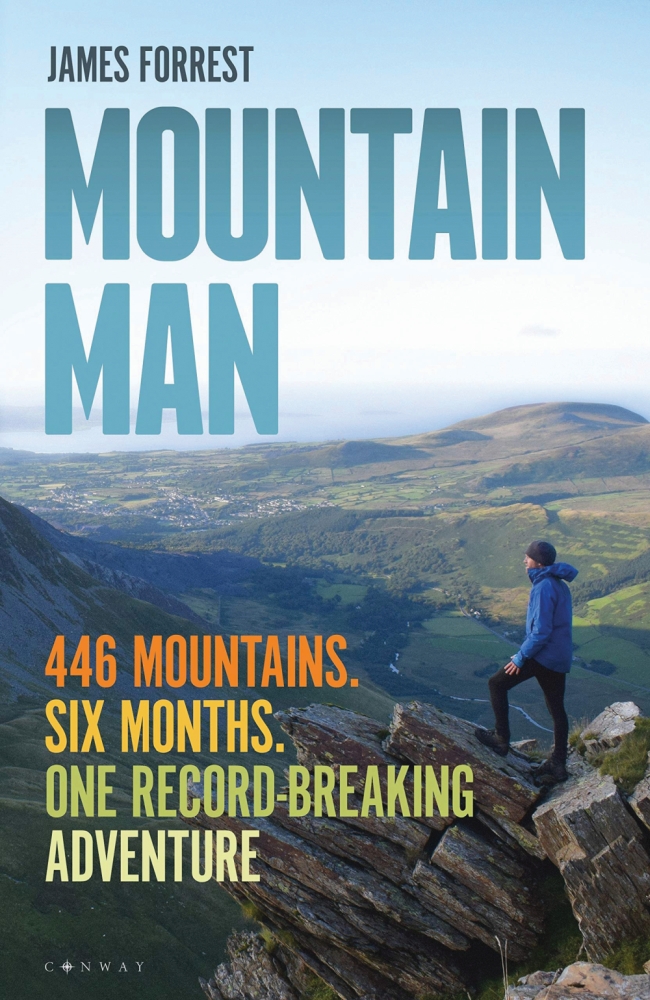 James Forrest's book Mountain Man: 446 Mountains. Six Months. One record-breaking adventure is available now in all good bookstores. His various records have been supported by Inov-8. You can follow his adventures on Instagram @jamesmichaelforrest