So far his Expedition1000 series has included skateboarding across Australia, stand up paddleboarding the Mississipi, swimming the Missouri, and 'sailing' a recumbent trike through Chile. On the way he's broken 8 world records and written three books, so what's next? Not even he knows but he hopes it won't be 1000 miles in a zorb…
Q. When did you first get off the sofa, as you put it, and what was the spur.
A. I woke up on my 25th birthday and realised my cat was about to have a much better day than I was. I was a rubbish graphic designer, miserable, without purpose or ambition, and with a slight addiction to my bean bags and Playstation. In April 2005 I tried long boarding and two weeks later I quit my job and decided to skate further than anyone else ever had. Basically, it was time to do something rather than taking the easy route.
The 25 x 1000 is a great idea. What was the first one and have you ever regretted coming up with such a long-running series?
Thanks! The first non-motorised journey I completed was skateboarding the length of Britain, but that clocked in at just under 900 miles. It was just a warm-up for a skate across Australia, which at 3640 miles qualified for the first journey of Expedition1000. I came up with the project as a way of ensuring that I'd have along-term focus. Each journey is so different and varied that I can't get bored of it, and naturally it wasn't designed a quick fix, so I haven't regretted it yet! 11 down, 14 to go.
Has it been hard coming up with the different types of journey? How about a Zorb?
Zorb? No! Probably not! On my website there's an ever-growing list of ways to travel without a motor, and it currently stands around 80 strong, so there's no shortage. The tough bit is narrowing down that list and then fitting it to a geographical location. Once a plan starts to blossom, though, there's rarely any looking back. And don't ask ever ask me if I'm going to pogo 1000 miles!
Favourite journey so far?
I look back at most of them fondly, but my trips down rivers have been super special. Stand Up Paddleboarding the length of the Mississippi might just pip it.
What activity are you best at?
Man, tough question! I'm not really 'best' at any of them. You plod along for months and you get pretty comfortable travelling a certain way, slowly at least. I was a damn good long boarder when I crossed Australia but that was years ago, although I could probably still survive a 45 mile an hour descent if I had to. Muscle memory sticks around a while.
What's the next one?
I don't know, and that's the cool thing. I rarely plan too far ahead - it gives me the chance to take opportunities spontaneously - and right now I'm still resting from my last trip so I'm not quite ready to plan the next one.
Any major accidents or injuries?
I'm a pretty cautious guy and manage to keep myself out of trouble most of the time. On journey no.6 I was riding out of Memphis on a Bikecar (4 wheeled pedal car) with my friend Rod Wellington and we got hit at about 80mph by a car. The driver was texting and didn't see us. Luckily we weren't badly hurt, neither was the driver.
The worst injury so far is a ruptured disc in my back. Kept me out of action for the best part of a year. Really quite annoying.
Have you suffered from blisters, bugs or any other embarrassing illnesses?
I've had blisters bigger than your hand harking back to the skating trips, and when you paddle for months on end you become used to blisters. I have a daily tick hunt when I'm camping wild so haven't been caught out by bugs yet, although mosquitos are one of my least favourite creations. Nothing too embarrassing, although there was that time when I accidentally %*&(&* on a possum, but let's save that one shall we…
Many of your journeys are solitary ones. How do you deal with the mental side of challenges and all that time on your own with your thoughts?
I've travelled with small groups and large, but on the whole prefer to go solo. I tend to meet more people and engage better when I'm on my own. I enjoy time by myself, it's a rare thing these days so my expeditions are kind of a break from the rest of the madness. I like knowing myself and going into a zone (endless pedalling or paddling is meditative) gives me reflective time to size up my next steps. I can't remember the last time I felt lonely.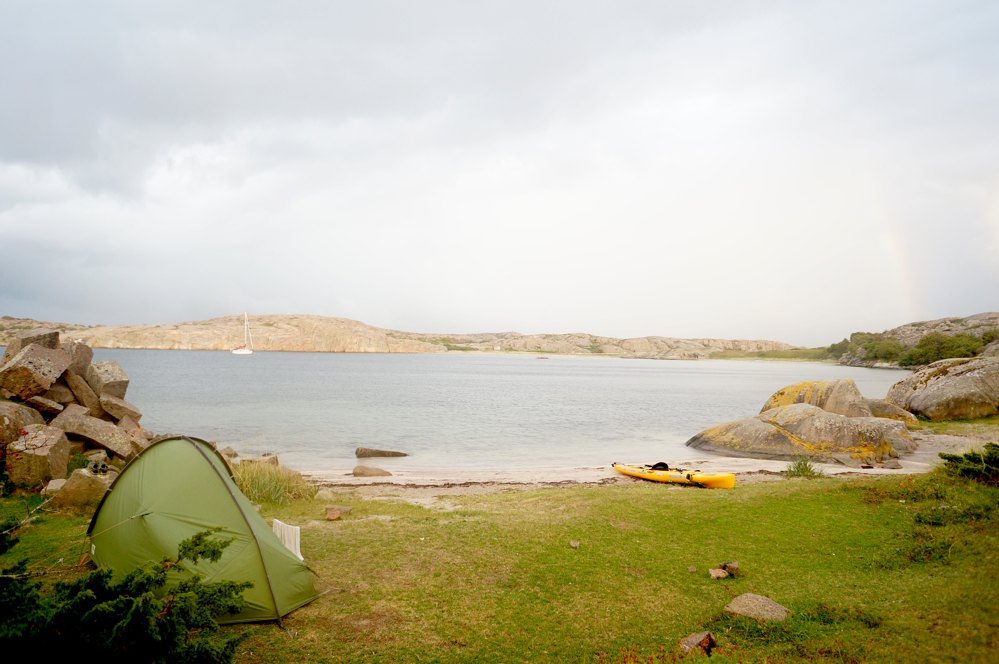 Conversely, how do you then cope/ enjoy two-up challenges like the tandem ride with Seb?
You learn plenty when travelling with others. Patience is one of them! Things slow down the larger the team is, and of course decisions are split. You also usually need to be less resourceful when there are other people to take the share of work - but I'm not necessarily fond of that. The tandem ride with Seb Terry (from 100Things) was a lot of fun, he's an ace guy to spend time with, but more and more I'm drawn to solo challenges. They test me in the ways I'd prefer to be tested without having to deal with anyone else's shit!
What's the secret to getting along with a travel partner?
I think sharing the same chief objectives of a mission. Everyone has their own personal agenda and reasons to take part in an expeditions, but if everyone puts the expedition first (unless there's a legitimate personal issue that should take precedent), smiles and pulls their weight, things will work well.
Is it one of those things that just clicks or doesn't?
It definitely helps to have chemistry with your team mates, but once in the field you're always going to face challenges and learn new things about each other. Understanding, compassion and ultimately communication help the clicking to continue.
Who gets to steer?
On a tandem bike, the guy at the front? And usually that was Seb, mainly because he ran over a burnt out truck tire with 400 remote miles to go and the skinny dude (me) had to go at the back to give our wheel an easier ride.
Is there a piece of travel kit you take on every trip?
There are a few bits and pieces but I'd start with my iPhone 5s. I film, photograph and edit both as well as running my social media through there. It's the essential item.
Do you have a luxury travel item?
I always take a pillow. Forget all that using a folded up item of clothing as a sub-standard headrest, good sleep helps oil the joints.
Five other bits/ essentials?
I carry a Powertraveller Solarmonkey Adventurer solar panel to charge my electronics. I sleep in a Hammock Bliss Sky Tent (hammock with rain fly and mozzie net). Always carry some MooCards (business cards with a different photo on each card) - great way to make friends and break down language barriers. A Buff always comes in handy, and one of my SayYesMore t-shirts, they always make people smile.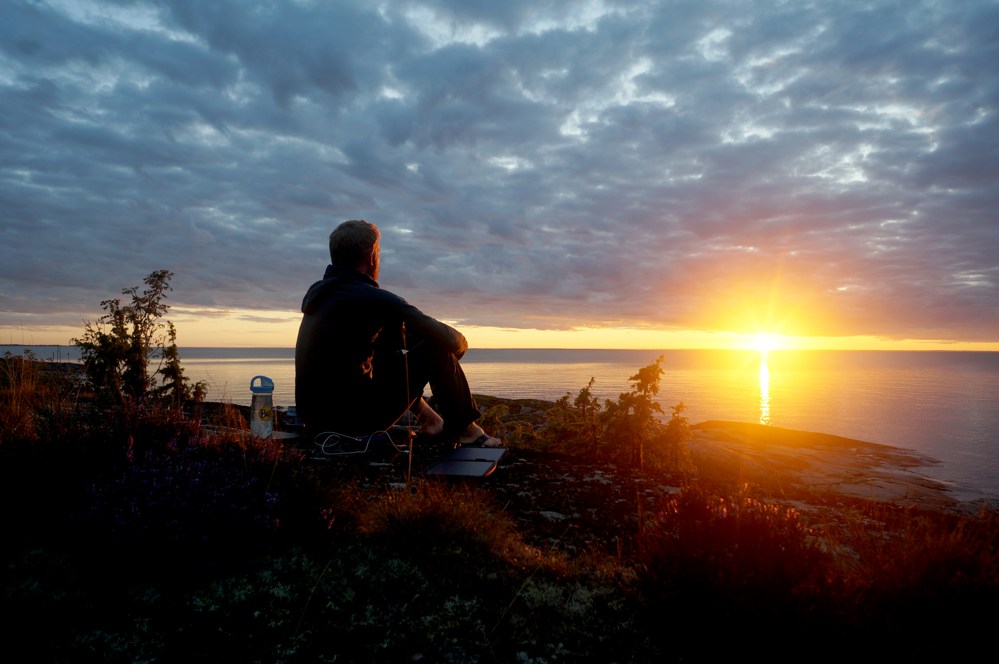 How do you manage to stay connected in such remote places?
It's amazing where you can get 3G these days! Sharing my stories on the move is key to making a living as an adventurer so I get a local SIM with loads of data whenever I land in a new country (I have a great SIM card collection!). If going super remote, I'll mix up the game plan and focus on filming for a later release, rather than sharing throughout. A little sat phone is a nice backup for emergencies and the occasional ok to home base.
Do you get much support from your family?
They've always been there for me, even when it was hard 'career choice' to understand when I first broke away from the norm. I always pay my own way, but ultimately having the support of loved ones and friends makes doing this stuff easier. It reminds me to always be a positive source of encouragement whenever someone approaches me and asks for advice or support.
Do you get sea sick?
Not on a paddle board or kayak but on a sailing boat, sadly, yes! My partner runs a scientific and social research and outreach company called Pangaea Explorations and we've sailed together a few times on their 72ft yacht, Sea Dragon. Emily (Penn) and I run a programme called Exploring Mindset on Sea Dragon where we get a group of people together who are ready to make a big change in their lives - getting away from the pressures of land is the ideal place to start planning a new move. I usually spend the first couple of days getting used to rolling about, although we choose flatter routes for most of the Exploring Mindset voyages, so we're heading to the Caribbean in December for the next one.
What's your comfort food?
It's ethically naughty, but I'm a sucker for Nutella.
Desert, Mountain, Water or Snow?
Water, there's nothing like making a splash.
The series so far…
#1 Skateboard, Australia
From Perth to Brisbane, 3618 miles in 156 days
#2 Kayak, Australia
Source to sea, Murray River, 1476 miles in 70 days
#3 Tandem Bicycle
Vancouver to Vegas, 1396 miles in 14 days
#4 Stand Up Paddleboard
Mississippi River source to sea, 2404 miles in 82 days
#5 Sail, Pacific
Mexico to Hawaii, 3156 miles in 17 days
#6 Bikecar, USA
Memphis to Miami, 1000.3 miles in 28 days
#7 Swim, Missouri River
Lower Missouri River, 1001 miles in 58 days
#8 ElliptiGO, Europe
Western Europe, 1970 miles in 49 days
#9 Whike (recumbent sail trike), Chile
Atacama Desert, Chile, 1009 miles in 20 days
#10 ICE Trike, Europe
Germany, France, Holland, England, 1106 miles, 23 days
#11 Hobie Kayak
Pedal-paddling from Oslo to Helsinki, 1000.5 miles in 48 days