The first time Wanda Rutkiewicz reached the base camp at K2 she was on crutches. An accident had left her with a metal splint in her leg, just weeks before she was due to lead an all-female team attempting the summit. Most people would have called it quits there, but Rutkiewicz pushed on through the 150km walk, determined to confront the challenge face to face. Four years later, she would return, and this time, there was no stopping her.
At 10.15AM on 23rd June 1986, Rutkiewicz became the first woman to stand on the summit of K2. More than three decades later, the sheer scale of this achievement is hard to overstate.
K2 might be 200 metres shorter than Everest, but it's a much tougher climb. Widely recognised as the deadliest of all the 8,000m peaks, it's earned the nickname "the Savage Mountain." Famously, for every four climbers who successfully reach the summit, one dies in the attempt.
For Rutkiewicz, a naturally gifted mountaineer who grew up under the repressive Eastern Bloc regime in Poland, merely getting to K2 was impressive enough. Her stint on crutches – the result of a shattered femur – was far from the worst thing to happen during that first visit in 1982. On the same expedition, a member of her team, Halina Krüger-Syrokomska, died at an altitude of 6,800 metres. Then the weather turned, making it too dangerous for the other climbers to even attempt to the summit.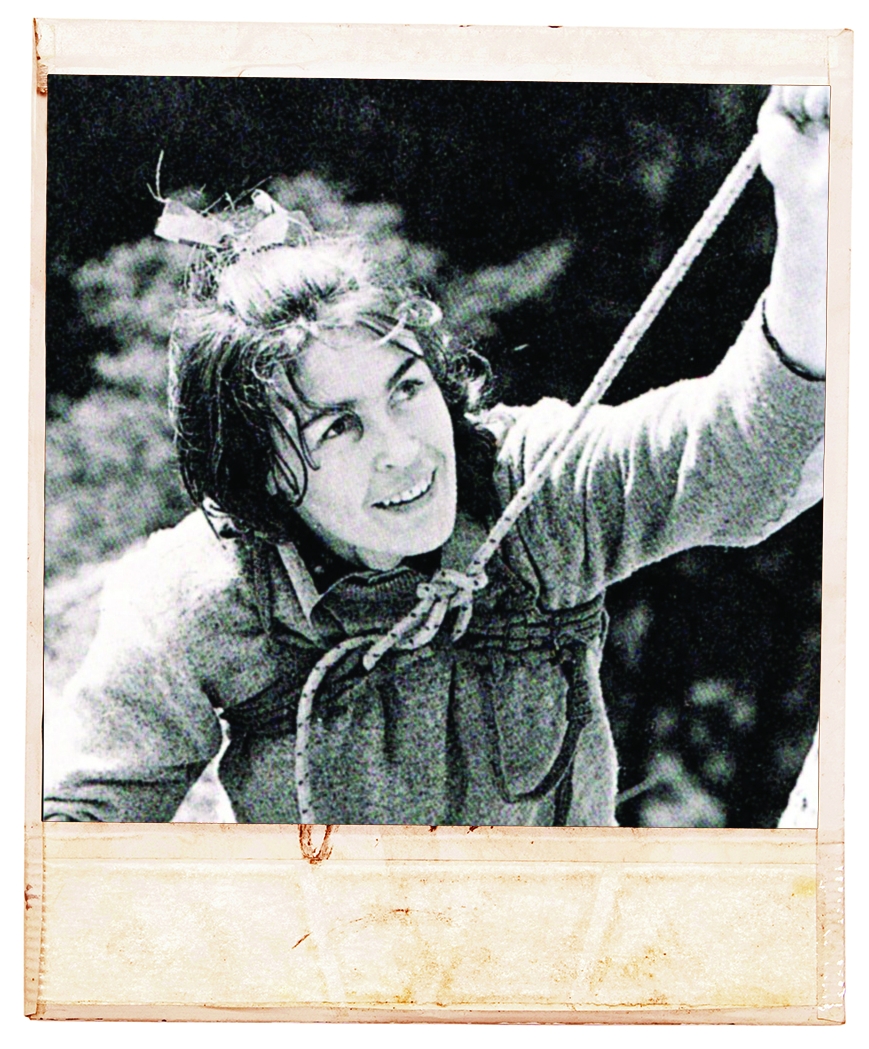 A second unsuccessful expedition, with a team of Swiss climbers followed in 1984. But if each failure sapped Rutkiewicz's resources, they also served to harden her resolve. Her team in 1986 was the first to climb that season, leaving them carving paths through the snow, without any established camps or fixed ropes from previous expeditions to help. Rutkiewicz was the last to leave their camp on summit day, but passed her teammates a few hours later as they stopped for a break.  
More than 30 years later, it's hard not to be inspired by this feat. But this was just one high point of a truly pioneering career. As well as being the first woman to climb K2, Rutkiewicz is the first Polish person, male or female, to summit Everest.
If her insistence on all-female teams (where possible) seems progressive even today, it ruffled more than a few feathers in the macho mountaineering world of the 1980s. Famously her first major expedition – a Polish-led trip to the Soviet Pamirs, now in Tajikistan – was made miserable by the misogyny of her fellow climbers.
"Three decades later, the sheer scale of this achievement is hard to overstate"
Rising above these challenges, literally and metaphorically, Rutkiewicz went on to climb several more 8,000m peaks after K2, including Shishapangma (1989), Gasherbrum I & II (1990 & 1989, respectively), Cho Oyu and Annapurna (both in 1991). She was well on her way to becoming the first woman to summit all of the world's 8,000'ers.
But when she set off for peak nine of 14, Kanchenjunga, in 1992, tragedy struck. No-one's sure whether or not Rutkiewicz  made it to the top, but she never made it down. She was last seen alive by Carlos Carsolio, a Mexican mountaineer, sheltering high up on the north-west face. Her body has never been found.
This January, an all-Nepalese team of climbers achieved one of the last significant 'firsts' of Himalayan mountaineering, becoming the first people ever to reach the summit of K2 in winter. It seems only appropriate to look back at the life of the woman who helped blaze the trail for them – the late, great Wanda Rutkiewicz.