AT: Are you enjoying being retired? What's the best thing about it? The worst?
Yes I am enjoying life after racing. The life of an athlete brings many special experiences so I do miss the thrill of lining up for major races like the world championships, Olympic Games or the classics and knowing that the moment to race has finally arrived. Now I can do the things I put on hold for cycling, one of the first was study and I completed an MBA at Cardiff University last year which was a valuable experience.
AT: What are your plans for the future?
I've just moved to London earlier this year to embark on a new career in management consulting, it's an exciting time and I like exploring the different areas of the city as well as visiting some of the museums and current exhibitions.
AT: How regularly do you cycle now?
I ride into work, its about 7 miles and I set off early while the roads are still quiet. My route takes me past Marble Arch and along Oxford Street and it's sets me up well for the rest of the day.
AT: When was the last time you went on a cycling 'holiday'?
The last big cycling holiday was two years ago, I went on an 8 day tour in Italy from Naples to Matera and finishing at Manfredonia. We rode about 100km each day and had plenty of time to stop and take in the beautiful sights, go swimming at the beaches and enjoy the local cuisine.
AT: What is your next cycling holiday going to be?
Hopefully this autumn I will take a break and catch the last of the warm weather. I still haven't decided if I'll be mountain biking or taking the road bike but either way I want to go somewhere new and do some exploring. I've also got a few cycling weekends planned with friends.
AT: After years of hard training and what is it like to ride for fun?
It's always a pleasure riding a bike, whether it was racing, doing a training session or just being outdoors and riding along some quiet country lanes. Cycling will always be a part of my life, now I tend to search out the quiet roads and explore new places off the beaten track as I don't have to stick to standard training routes which I used to measure my performance and progress. Cycling is a great way to get around and I usually do my short errands and trips on the bike.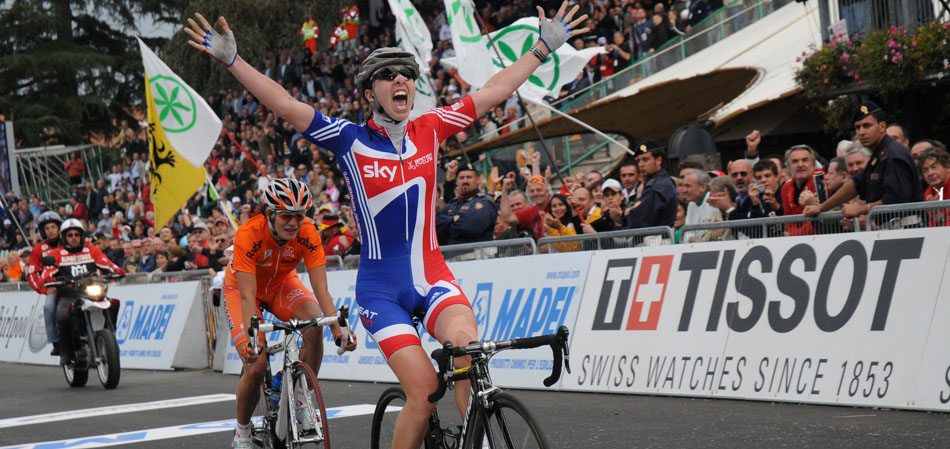 AT: Where is your favourite place to ride at home, and what are its highlights?
Riding over the Bwlch and Rigos is something I look forward to when I go home to south Wales and if the sun is shining its definitely my favourite place to ride. The climbs are some of the longest in the area so the views are great from the top over the Welsh countryside and then the descents are a lot of fun, there's switchback corners which test bike handling and then on the straights you can really hit some fast speeds.
AT: Same question for abroad?
It's hard to choose one place! Everywhere I have been based abroad, from Italy to Switzerland there are fantastic routes. My favourites all tend to be deep in the countryside where there is hardly any traffic and I can take enjoy the riding and beautiful scenery.
AT: Is there anywhere you raced as a pro that you would like to explore on a bike at a more leisurely pace?
I'd love to go back to San Francisco with a mountain bike and explore Marin County, I've heard its got some great trails. If it was on the road bike I'd like to spend time in the Dolomites and do all of the passes.
AT: Which of these would you like/(least like) to do most? And why?
- Bike touring and camping
This would be great, I'd have to find a lightweight tent! I like the adventure of going to new places and with cycling there is always the elements to contend with as well as the mechanics of keeping everything in working order on the bike, fixing the odd puncture as well as getting around under your own power. The best thing with a touring holiday is that you can always change the route to visit areas of interest or take into account how you are feeling.
- Training camp
You can probably guess that I don't need to go on a training camp! I've had some great camps over the years but with no races to prepare for there is no need.
- Villa/Hotel based cycling holiday
Staying in a villa would bring a lot of flexibility to organise things as you want each day, so you can eat when you want, head out cycling when you want and if it's in a great location with lots of cycling routes, the familiarity of the roads and region removes the hassle of having to check the GPS or road signs for directions at every junction.
AT: On a cycling holiday would you rather ride alone or with friends or family?
Definitely with friends and family, it's nice to share the experience as well as the pace setting!
AT: What advice would you give someone preparing for a cycling holiday? Any dos and don'ts?
Having a realistic understanding of your level of fitness is important, it's great to challenge yourself and do some long rides, but make sure it is balanced with days when you can recover and do some other activities. Check your bike is in good working order before you depart and that you have clothing suitable for the weather conditions. Also, keep an eye on the weather forecast and be prepared to change your routes depending on the weather.
AT: Can you suggest a good 'first bike holiday'? Would this be something like a weekend 'credit-card' tour? Youth hostel trip?
An overnight trip would be an ideal first cycling holiday, you can plot a route to suit your ability and don't need to take lots of equipment and clothes. After that you can build up the distance and days, or think of extending it by going abroad. You could chose some dates that fit in with an event, festival or even a bike race to add in another dimension and purpose to the trip.
AT: Do you have a pre-ride check list or routine? What is it?
For the bike I would make sure any maintenance is done straight away as needed, rather than wait until the last minute to fix it. Before a ride I'll check the tyres are pumped up and brakes work. I always ride with a helmet and I use sun protection. After that I'll check I have my pump, tools, spare inner-tubes and a drinks bottle, and also that I've got my phone and cash in case of an emergency.
Nicole Cooke is an ambassador for James Villas Holidays in their project aimed at encouraging more people to take up cycling on their travels.