Picture the scene. You've planned your route, got all your gear sorted and are desperate to spend some time out in the fresh air. You throw open your curtains and feel your heart sink at the sight of rain beating against your window. There go your big hiking plans for the day.
British weather is hit and miss at the best of times, but especially over the Autumn and Winter when the nights start to draw in and temperatures can plummet. So why not escape the drizzle and the need for three layers of kit on every hike and find some winter sun abroad?
HF Holidays specialise in walking and leisure activity holidays all over the world, so they know a thing or two about finding the perfect location for a winter walking holiday. Check out these three top recommendations…
Maltese Islands
For some dramatic coastal scenery, take a trip over to the Maltese Islands and get to know Malta and Gozo. An archipelago sitting between Europe and Africa in the middle of the Mediterranean Sea, the Maltese Islands are a paradise for nature and history lovers alike. Explore this outstanding location with HF Holidays and leave the stress of planning your own hiking routes behind by following their experienced guides.
Malta is a great place to enjoy a hike by the ocean, as rocky coves and towering cliffs bathed in year-round sun offer fantastic coastal walks and views of the sparkling Mediterranean Sea. This together with the rural inland paths across the island makes it an idyllic and peaceful place for a hike, and HF Holidays offers both guided and self-guided walking tours of the island to give you maximum flexibility.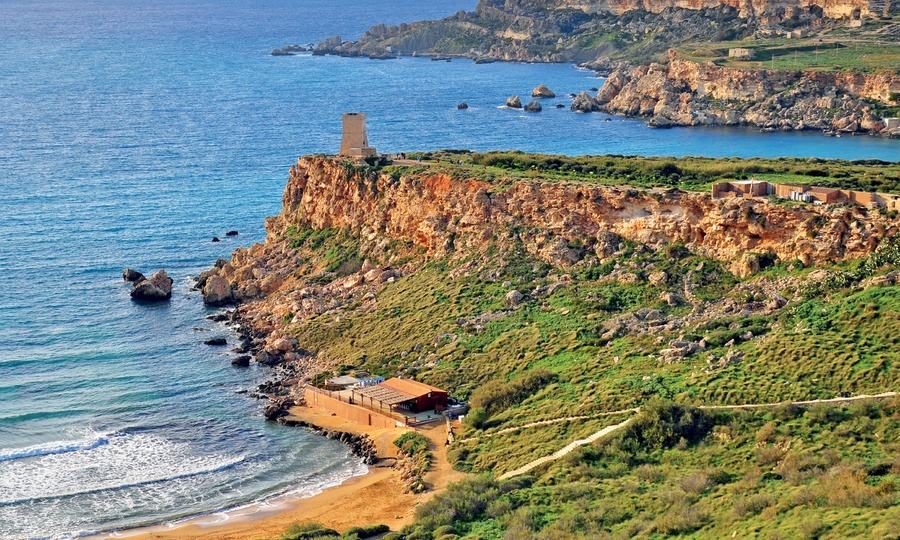 And it's not all about the natural beauty. Malta has history in abundance with numerous historic churches built by the Knights of St John, Neolithic temples and charmingly colourful fishing villages dotting the Island's perimeter. A particularly noteworthy location, and one planned into The Malta Guided Walking & Sightseeing Holiday, is Malta's capital city, Valletta, a World Heritage City and home to must-visit museums and the dramatic Grand Harbour.
Heading over to Gozo, and life takes on a more laid back feel than the bustle of Malta. Here, the walking is all about gentle rolling hills, secluded bays and enjoying the island's rural charm. Wander through a countryside bursting with history and culture, from Baroque churches and stone farmhouses, to forts and prehistoric temples. In particular, take advantage of a guided walking tour of the Ggantija Temples, reputed to be the oldest freestanding structures in the world.
Click here for more information about all of the different trips to the Maltese islands by HF Holidays.

The Gozo Guided Walking Holiday from £949pp
The Malta Guided Walking & Sightseeing Holiday from £899pp
The Malta Self-Guided Walking Tour from £749pp
Portugal
If you're in the mood for vibrant cities, varied hiking terrain and searching out beautiful flora and fauna, then Portugal is the perfect place to go and get some winter sun. From the fascinating maritime history of Lisbon, to the beautiful coastlines of the Algarve, Portugal has something for everyone, whether they like to ramble or trek.
Head over to the Estremadura area of Portugal for wonderful coastal towns and leisurely walks, while you soak in the relaxed Portuguese atmosphere. Get into the local surfing culture around the charming fishing town of Ericeira, sample the local seafood and take a trip to Lisbon to discover its exciting history.
And, of course, enjoy the great walking opportunities on offer here, such as through the green hills of the Serra de Sintra, or explore the hugely varied wildlife at the Cabo da Roca, the most Westerly point of Europe. With HF, you can decide your own difficulty level for the walks you take on, and exploring Cabo da Roca is no different. Choose between a 5-mile meander past sandy beaches and through tiny fishing villages, or something a little more challenging with an 8-mile hike along clifftop paths, dunes and coves.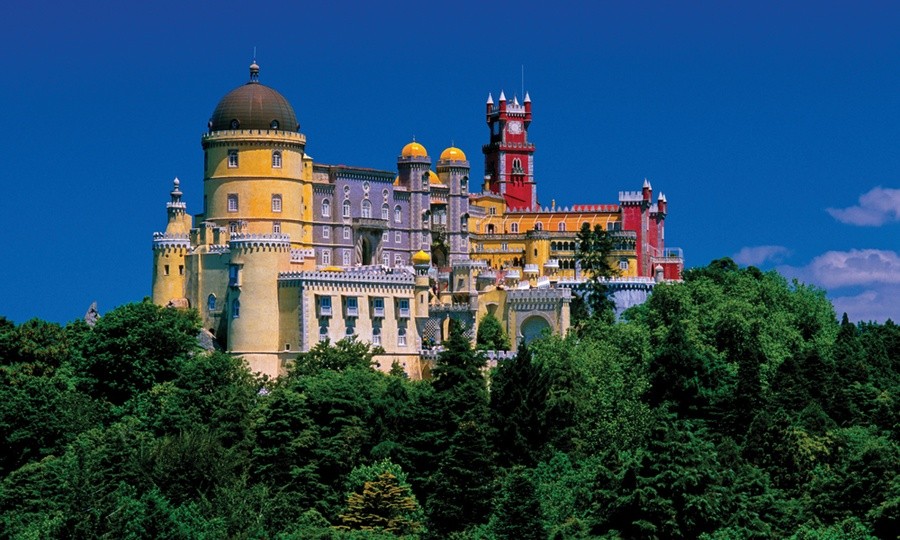 The small volcanic island of Madeira is also a prime location for walkers in the winter months, and HF Holiday's Madeira Guided Walking Holiday offers the perfect opportunities to explore. Your guide will take you to visit Cabo Giaro, home of the second highest sea cliffs in Europe, where you can take a walk on a glass-floored skywalk if you're in the mood for a thrill.
For a challenging 11-mile walk, you'll then head down from the cliffs into the wonderful rolling vineyards and on to the famous levadas (aqueducts) for a gentle stroll with stunning panoramic views. If you'd prefer a more relaxed time of it, a coach will take you directly on to Levada do Norte from the coast, cutting out the more technical descent by foot. With lush green valleys and mountains, dramatic coastlines and wildflowers dotting the countryside, this tropical gem is a must-visit.
And let's not forget the Algarve. The famous coastline is known as a prime holiday destination, but it's not all tourist hotspots. Eastern Algarve offers a laid-back charm, tiny villages and wildlife. Walk along the saltpans near the unspoiled Mata Nacional de Conceiçäo National Park to see all kinds of birdlife and spend some time in the historic town of Tavira. Move across to the Western Algarve and you'll find walks through verdant landscapes with eucalyptus trees, wildflowers and birdlife all around you. Marvel at the beautiful lighthouse at Cape St. Vincent and pay a visit to Lagos for an unforgettable experience.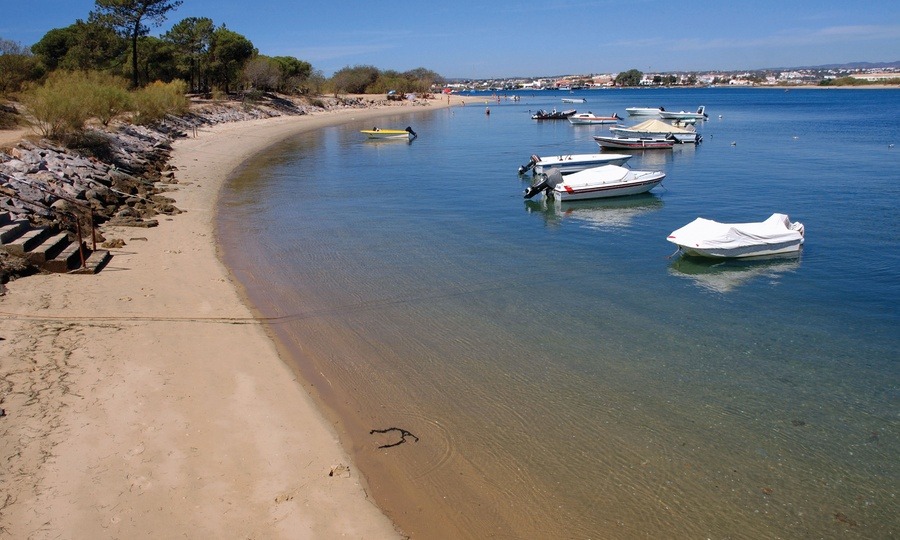 Guided walks along the Algarve with HF Holidays are hugely varied. From a 6-mile stroll along rocky coastal paths admiring the orchids lining the trails, to harder walks following the meandering Guadiana River and through rolling orchards and vineyards, you'll discover a whole new side to this well-known location.
To get some more details about the outstanding HF walking holidays on offer in Portugal, click here.
The Madeira Guided Walking Holiday from £1,149pp
Lisbon Coast Guided Walking Holiday from £1,049pp
The Eastern Algarve Guided Walking Holiday from £999pp
The Western Algarve Guided Walking Holiday from £999pp
The Canary Islands
Just off the northwest coast of Africa, the Canary Islands are a Spanish archipelago known for their spectacular volcanic landscapes and subtropical climate. Areas of lush green as well as desert offer spectacular views and all kinds of different hiking opportunities.
The island of La Palma contains the beautiful Caldera de Taburiente National Park, an area of sprawling forests and dramatic volcanic geology. With almost 1000km of walkable trails, La Palma is a treat for any keen hiker. Let HF guide you through lava fields, chestnut tree groves, and into deep ravines full of varied flora for an unforgettable experience.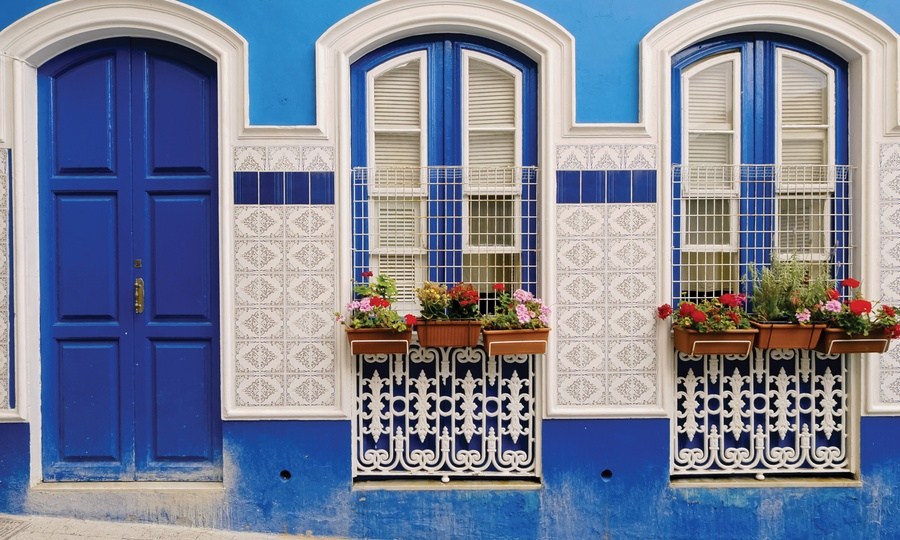 For even more spectacular volcanic sights, make the trip over to Tenerife and hike with the towering Mount Teide as your backdrop: the highest mountain in Spain. Follow the lava flows down to the coast and spend some time on the wonderfully wild Anaga Peninsula. Plus, the UNESCO World Heritage Site of La Laguna is a must-visit town, and its 16th century streets are bursting with history.
La Gomera offers craggy mountains and rugged cliff walks. The stunning Garajonay National Park offers visitors the chance to explore rolling forests and dramatic rock formations while traversing the numerous footpaths on the lookout for rare plant and animal species. Take a guided walk of this area on the La Gomera Guided Walking holiday and take on the twisting trail up through the cliffs to reach the top at 1,243 metres. The island is just a short ferry ride away from Tenerife, and don't forget to keep an eye out for dolphins frolicking in the ocean!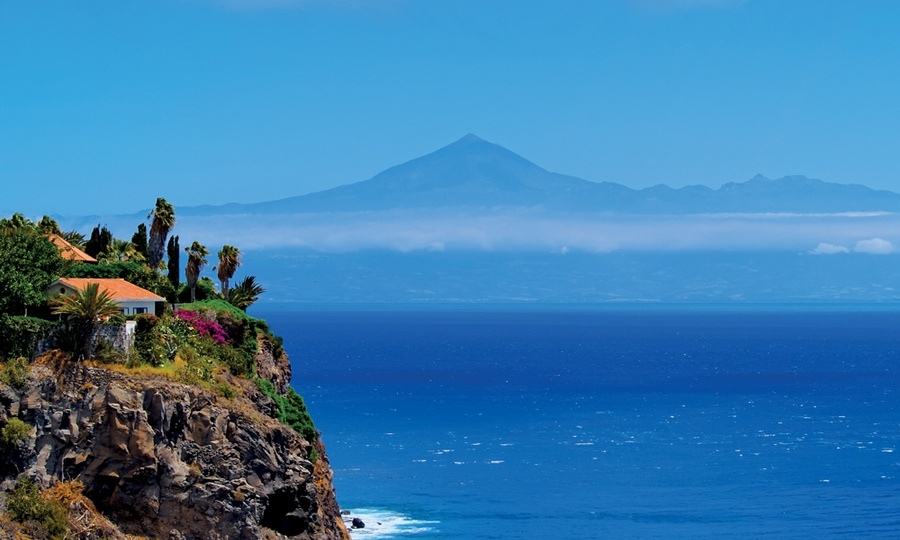 Finally, it's impossible to forget Lanzarote. Here you'll find Timanfaya National Park with its breath-taking volcanic moonscapes, easily explored on foot or by camel ride. Take cliff walks, wander rolling hillsides and take in the beautiful ocean views form this amazing location.
Take a guided walking holiday with HF Holidays to the Canary Islands and discover hidden gems, breath-taking natural beauty and wonderful walking routes tried and tested by HF.
Click here for more information about all of the different trips to the Canary Islands by HF Holidays.
La Palma Guided Walking Holiday from £1,099pp
Tenerife Guided Walking Holiday from £1,249pp
La Gomera Guided Walking Holiday from £1,349pp
Lanzarote Guided Walking Holiday from £1,199pp
HF Holidays specialise in flexible walking holidays suited to any ability or experience level. Go to their website to take a look at all of the fantastic guided walking holidays they have to offer!
Visit hfholidays.co.uk. Holidays subject to availability, see website for details and terms and conditions.