Sponsored content
In the midst of the Canadian Rocky Mountains, Golden is well-known among skiers as the home of one of British Columbia's top winter destinations, Kicking Horse Mountain Resort. But Golden is more than a ski town. Surrounded by mountain ranges, historic rivers, and located at the heart of national and provincial parks, Golden offers all-year round opportunities to enjoy a holiday packed with stunning mountain scenery, outdoor adventures and a warm mountain town welcome.
Where is Golden, BC?
Golden is a town in south-eastern British Columbia, Canada, 262 km west of Calgary, Alberta, and 713 km east of Vancouver. It lies between two mountain ranges, the Columbia Mountains (sub ranges: Selkirk and Purcell) and the Rocky Mountains, and at the junction of two heritage rivers, the Columbia River and the Kicking Horse River.
Sitting on the Trans Canada Highway 1 and Highway 95, Golden is less than a 3-hour drive from Calgary International Airport, 2 hours and 30 mins north of the Canadian Rockies International Airport in Cranbrook and less than 4 hours north of the US border. Travelling to Golden is simple by car or with a rental vehicle.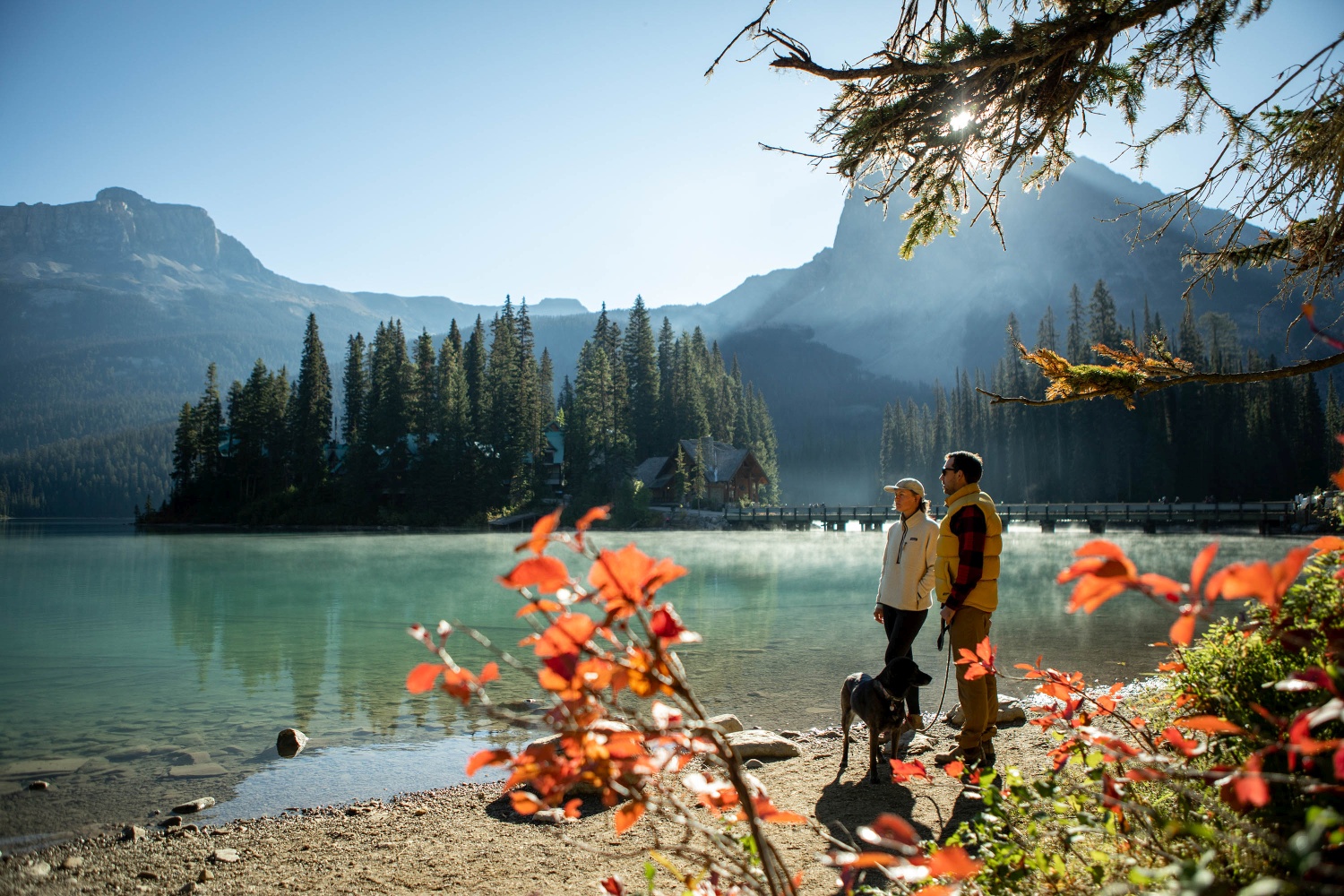 An unbeatable location within easy reach of six National Parks
Golden B.C. is surrounded by six of Canada's most stunning national parks; Yoho, Glacier, Banff, Jasper, Kootenay and Mount Revelstoke.
Use Golden as your base from which to experience the spectacular scenery, iconic hiking trails, waterfalls, lakes and heritage sites of the national parks.
Why take a holiday in Golden, BC?
This is a true adventure playground: thrill-seekers can check off exciting experiences such as whitewater rafting on the famous Kicking Horse River, skydiving and tandem paragliding, or race down 129 km of mountain bike trails. Anglers and horse riders will find superb opportunities for fishing trips and horseback riding excursions, and golfers will love the spectacular scenery at the award-winning Golden Golf Club 18-hole championship course.
For water sports fans, Golden, BC is nestled between two heritage rivers; the Kicking Horse River and the Columbia River. Numerous lakes and tributaries can be found in the surrounding backcountry making it a great place for canoeing and kayaking opportunities.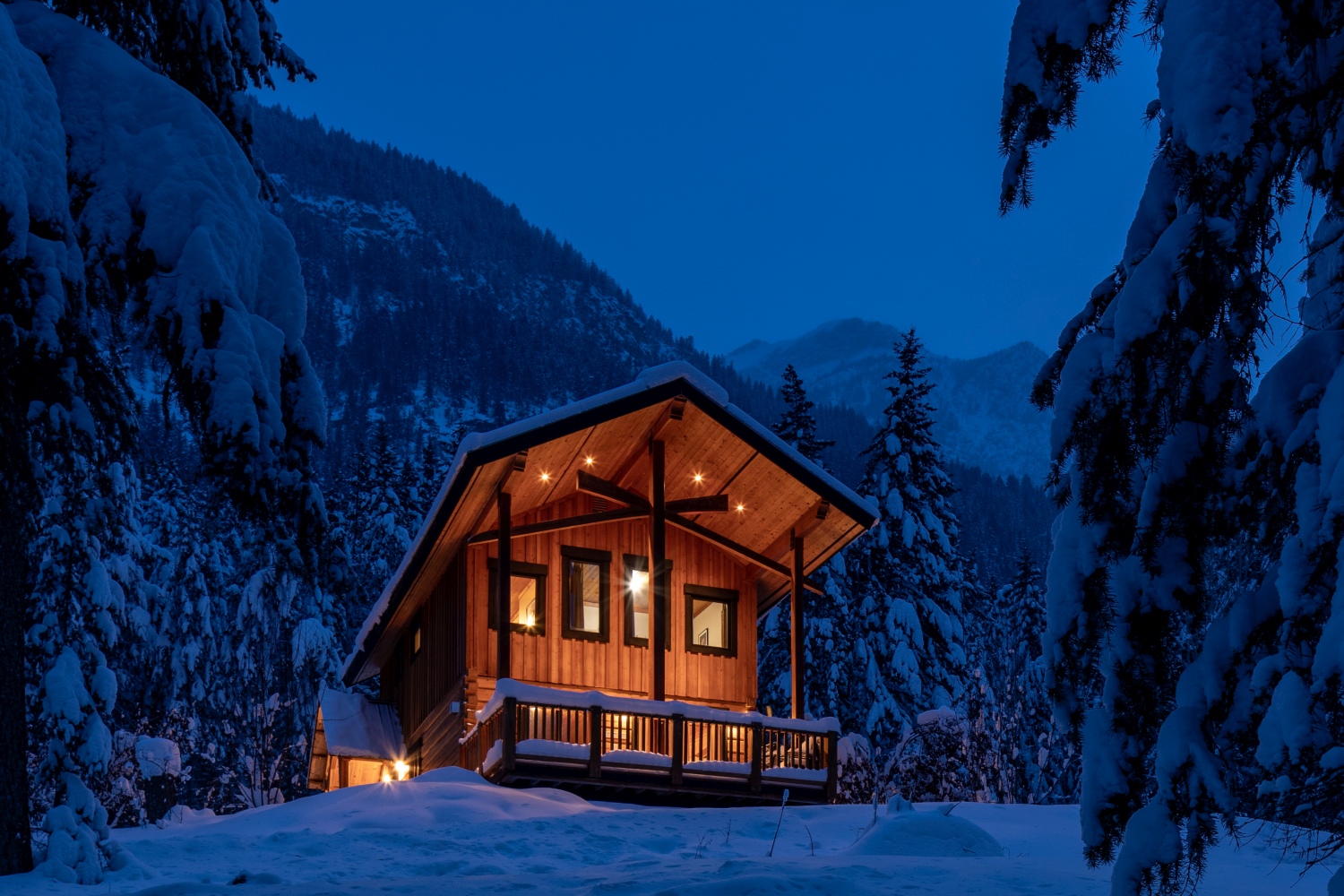 The town is also home to some of the best rock climbing and mountaineering in the region with world-class climbing and mountaineering in Bugaboo Provincial Park and nearby national parks.
Golden is a favourite place for families to enjoy year-round. The town takes pride in its variety of family-friendly restaurants and accommodations, as well as local gems found nowhere else. If the kids are looking for a wildlife thrill, take them to pose for a picture next to Chester Jr at the Rocky Mountain Buffalo Ranch, howl with the wolf family at Northern Lights Wolf Centre, experience an up-close bear encounter with Boo the Bear at the Grizzly Bear Refuge, or take a guided tour of the Columbia River and Wetlands - home to hundreds of species of wildlife, birds, and fish.
Around town, there are lovely picnic spots and recreational parks for the whole family to enjoy, as well as secluded lakes and breathtaking locations in the mountains.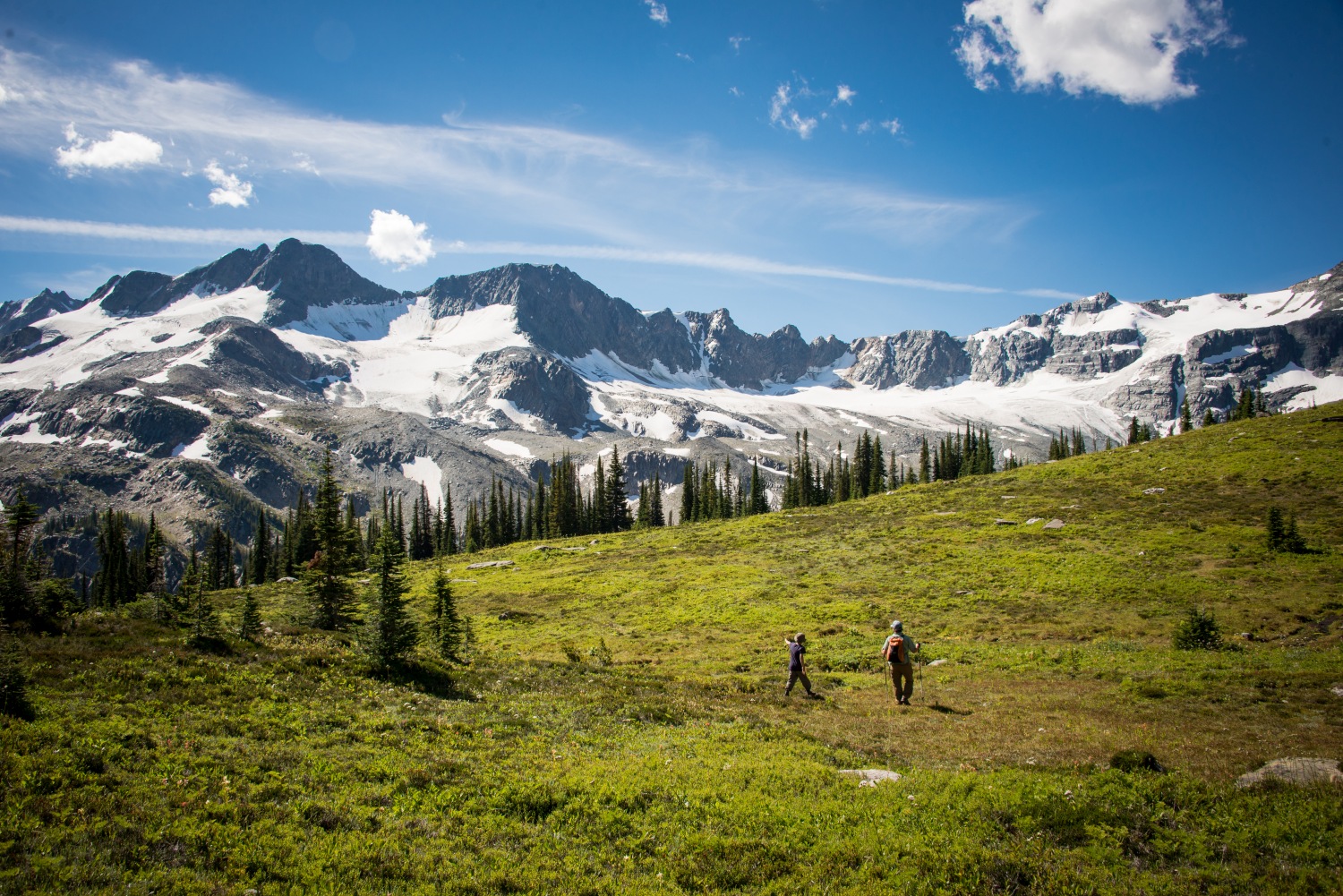 Amazing hiking and biking trails
If you're looking for an authentic mountain biking adventure, Golden has some of the best biking terrain in North America, including 185 km of cross country biking trails, challenging downhill at Mount 7 and a lift-assisted downhill park at Kicking Horse Mountain Resort. Golden is fast becoming one of the key places in the Canadian Rockies for mountain biking and biking events.
Bikers relishing a challenge will enjoy the BluMoose Gravel Bike Race on 10 June - choose from the 100 km Parson route, the 200 km Brisco route, or the 300 km Radium route through British Columbia and experience epic views of the Rockies, the Purcell Mountains, and the Columbia Valley wetlands. And stay for the festival-like atmosphere of the Golden 24 Mountain Bike Race from 16-18 June.
Prefer boots to wheels? Golden is also a hiker's paradise with amazing trails for everyone to enjoy.  Surrounded by the Rocky Mountains, Purcell and Selkirk Mountains and close to six of the most stunning national parks in Canada, Golden is an ideal place for your hiking adventure.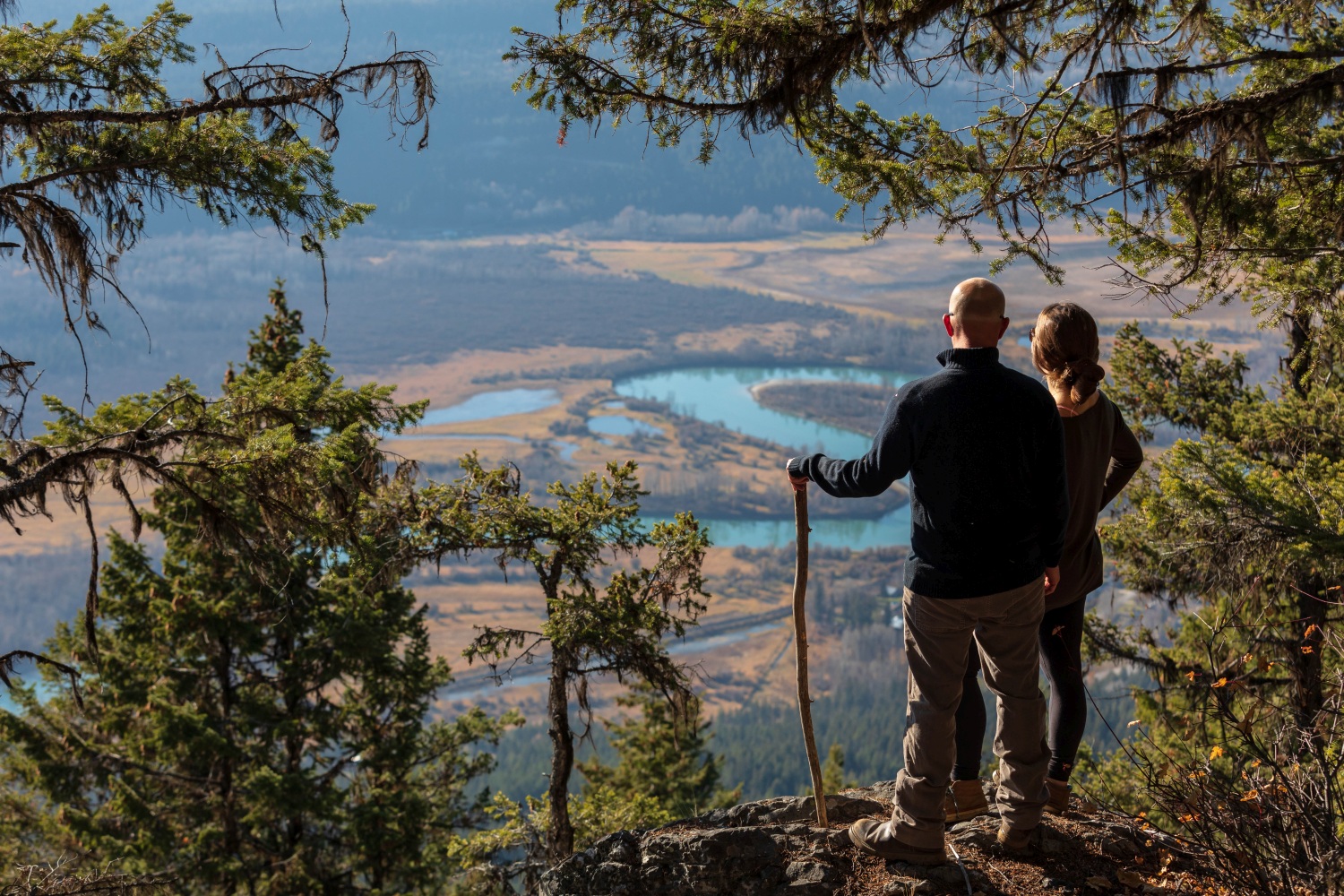 Enjoy easy hikes along the Rotary Trails - starting at the Kicking Horse Pedestrian Bridge, for example - and from the Confluence Park on the Columbia River, or head to Kicking Horse Mountain Resort for gondola access to impressive ridge hikes with incredible views.
The surrounding national parks are laced with networks of hiking trails. Yoho National Park, for example, has more than 400 km of hiking trails. The park has many waterfalls including Laughing Falls, Twin Falls, Wapta Falls and one of Canada's highest at 254m, Takakkaw Falls. Silt carried by streams from melting glaciers is responsible for the deep and rich turquoise colour of Emerald Lake and Lake O'Hara. 
Kootenay National Park is a place of huge contrasts, from icy mountain rivers to steamy hot springs. Explore deep canyons and tumbling waterfalls just a short stroll from the road or traverse the park's backcountry trails.
Highlights include the Continental Divide (the spine of western North America), the turquoise, glacial waters and startling canyon walls of the Marble Canyon, the Kootenay Valley Viewpoint and Radium Hot Springs.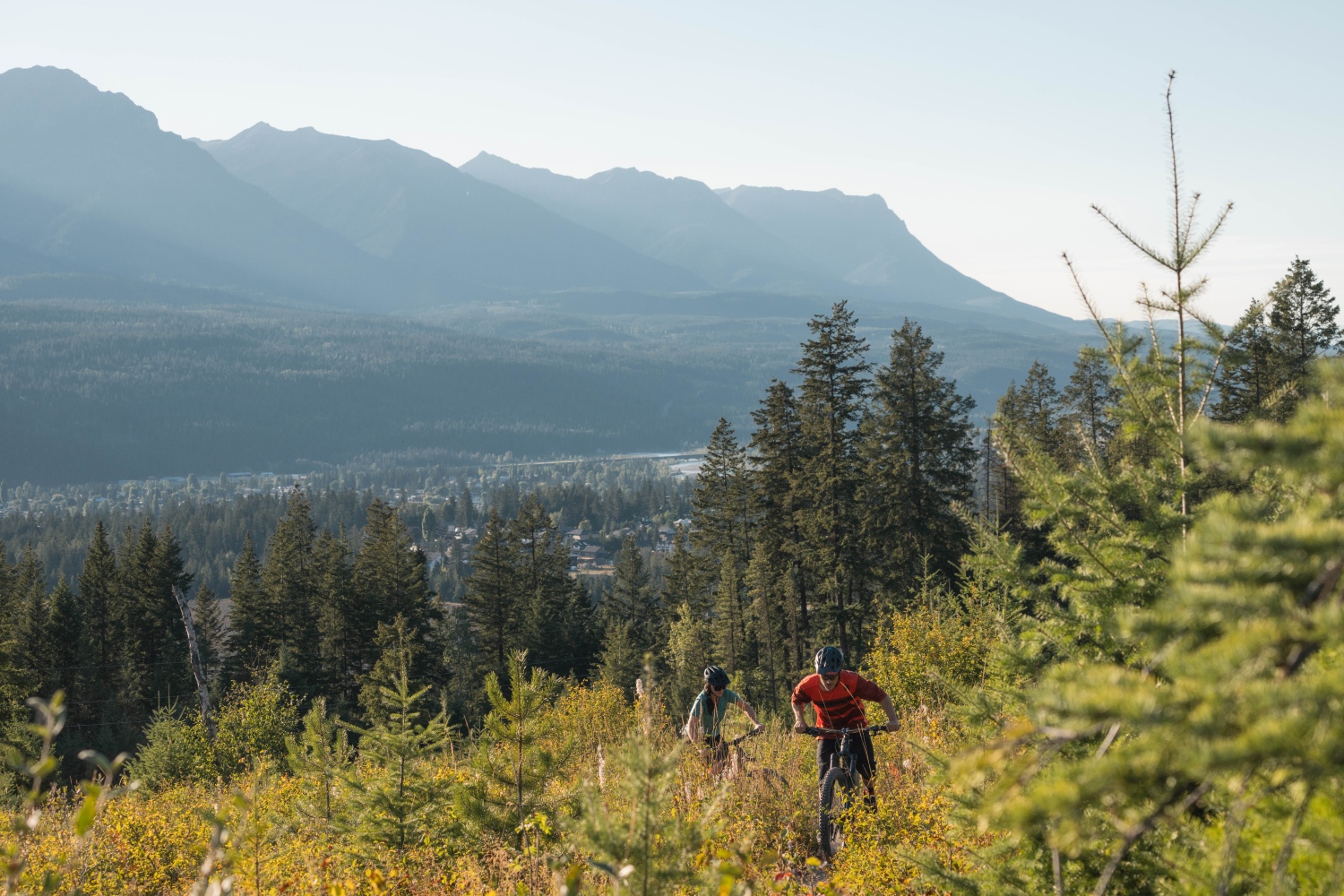 Jasper National Park is one of Canada's oldest and largest national parks and offers 11,000 square kilometres of protected wilderness, almost 1000 km of trails, access to majestic peaks, pristine wilderness and abundant wildlife.
Glacier National Park is renowned for its mountaineering, deep snow and pristine Canadian wilderness. The abandoned trail-grade, stone bridges and trestle supports, snow sheds and other structures can be visited on self-guided trails. There are many hikes ranging from 15-minute easy walks like Hemlock Grove Boardwalk, harder hikes like the Hermit Trail, or multi-day treks for the avid and experienced hiker.
And let's not forget Banff National Park. Perhaps best known to skiers who flock here every winter to ski the fantastic resorts within the park - Sunshine Village, Lake Louise and Mt Norquay - the rest of the year offers visitors vast open spaces criss-crossed with hiking and biking trails.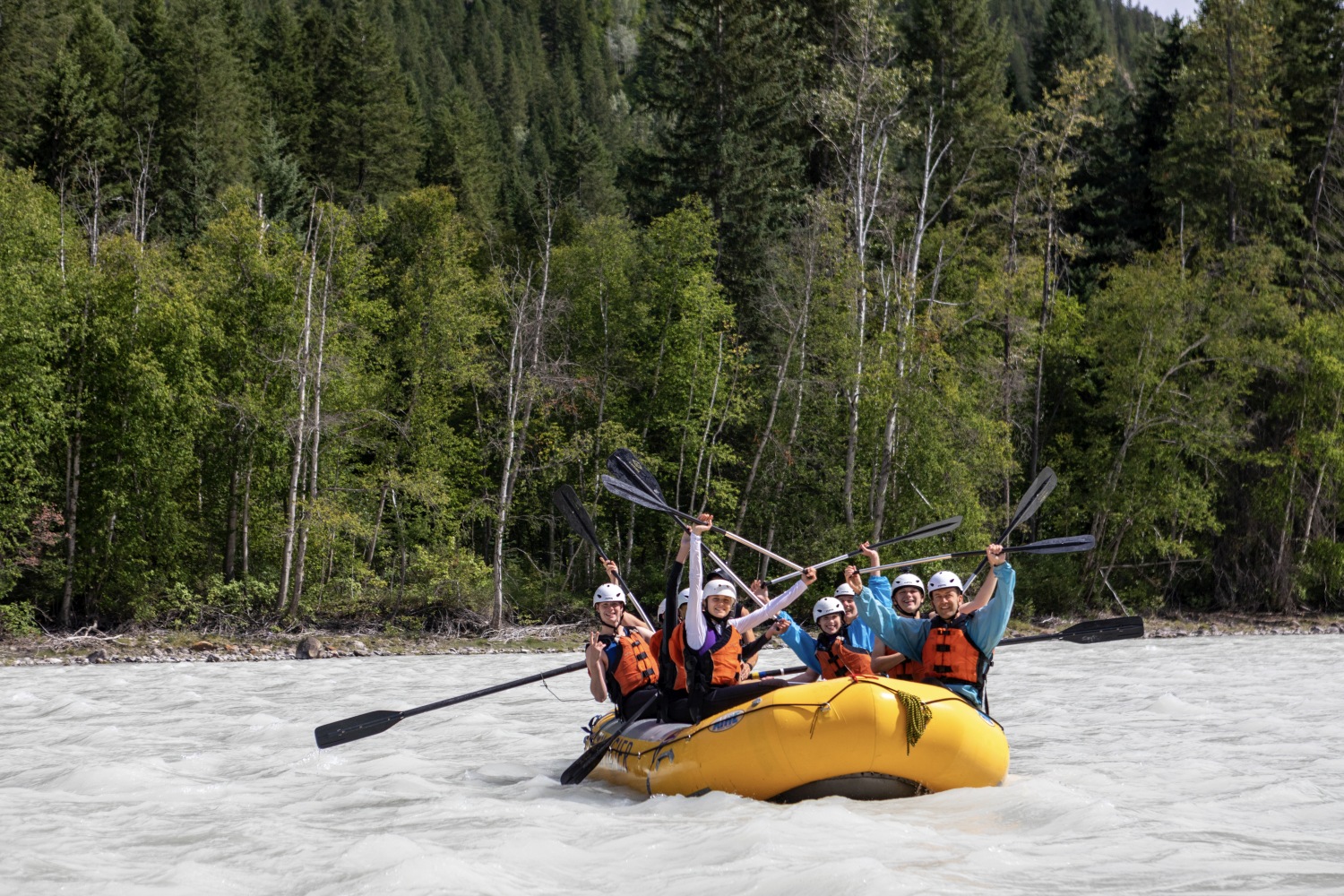 Great water-based activities
Golden, BC is nestled between two heritage rivers; the Kicking Horse River and the Columbia River. Numerous lakes and tributaries can be found in the surrounding backcountry making it a great place for canoeing and kayaking opportunities.
Golden is home to one of the wildest and most intense recreational waterways in Canada, the Kicking Horse River is famous for its unparalleled whitewater rafting. The Glacier Raft Company offers a variety of whitewater rafting adventures.
Looking for something a little less adrenaline-fueled? The crystal-clear waters of the numerous lakes also offer a slice of tranquillity and the perfect opportunity to slow down and reconnect with nature.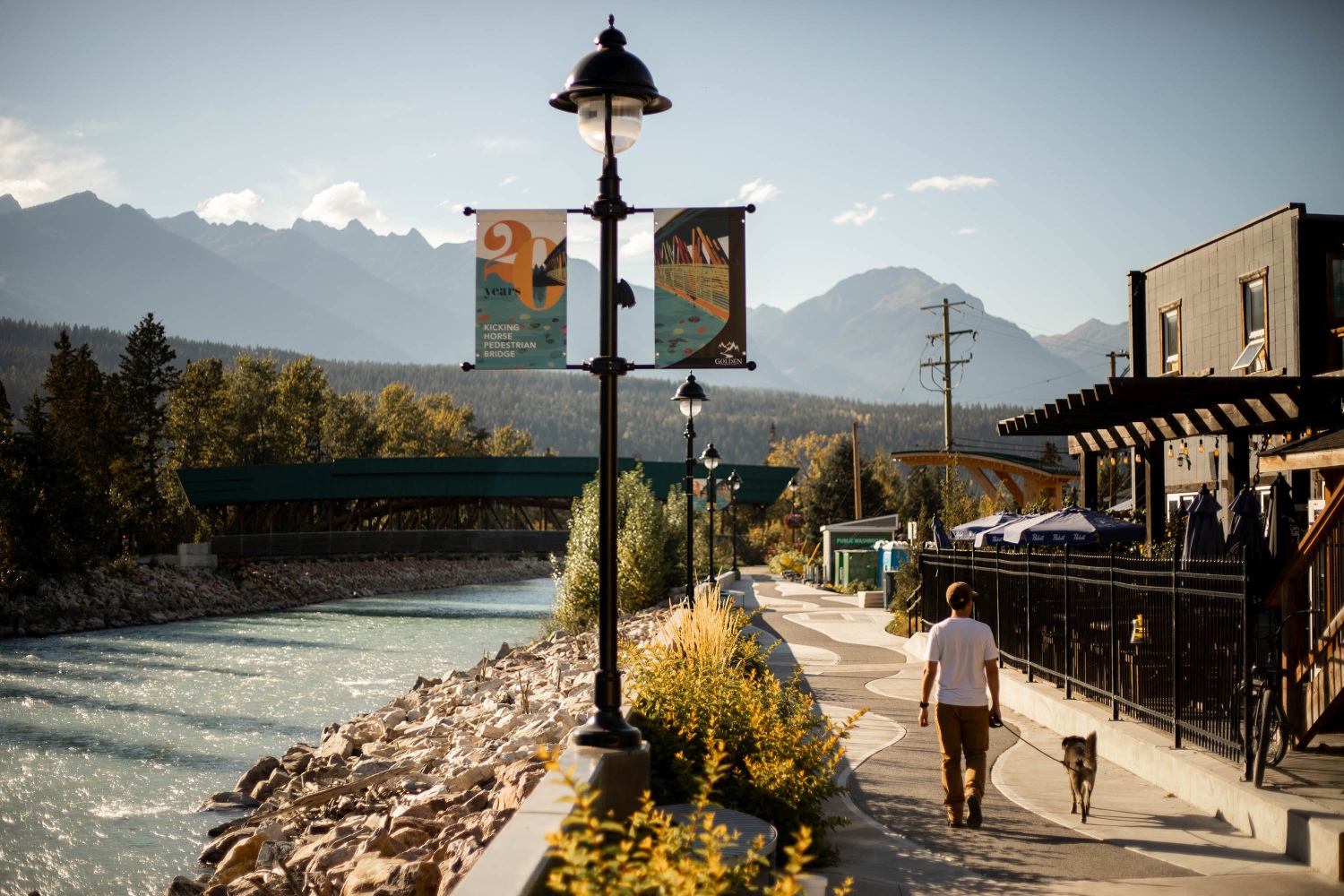 A lively town with unmissable events
The Golden Skybridge is Golden's newest attraction. Opened in summer 2021, it is Canada's Highest Suspension Bridge. Walking 426 feet above a vast canyon is one of the most exciting things to do in Golden for all ages. There's also the Sky Zipline and the recently launched Giant Canyon Swing and the Railrider Mountain Coaster.
In Downtown Golden, discover a wide variety of restaurants, cafes, bistros and delis that offer appetising food for breakfast, lunch and dinner. Many feature organic and local ingredients and have amazing mountain views.
During the summer months, you can enjoy the Golden Farmers Market on Wednesdays and Saturdays in downtown Golden.
Plus, if there's one thing Golden knows, it's live music. You'll see bands performing in loads of venues across the town, including the fantastic 'Summer Kicks' concert series, which sees free musical performances on Wednesdays during the summer.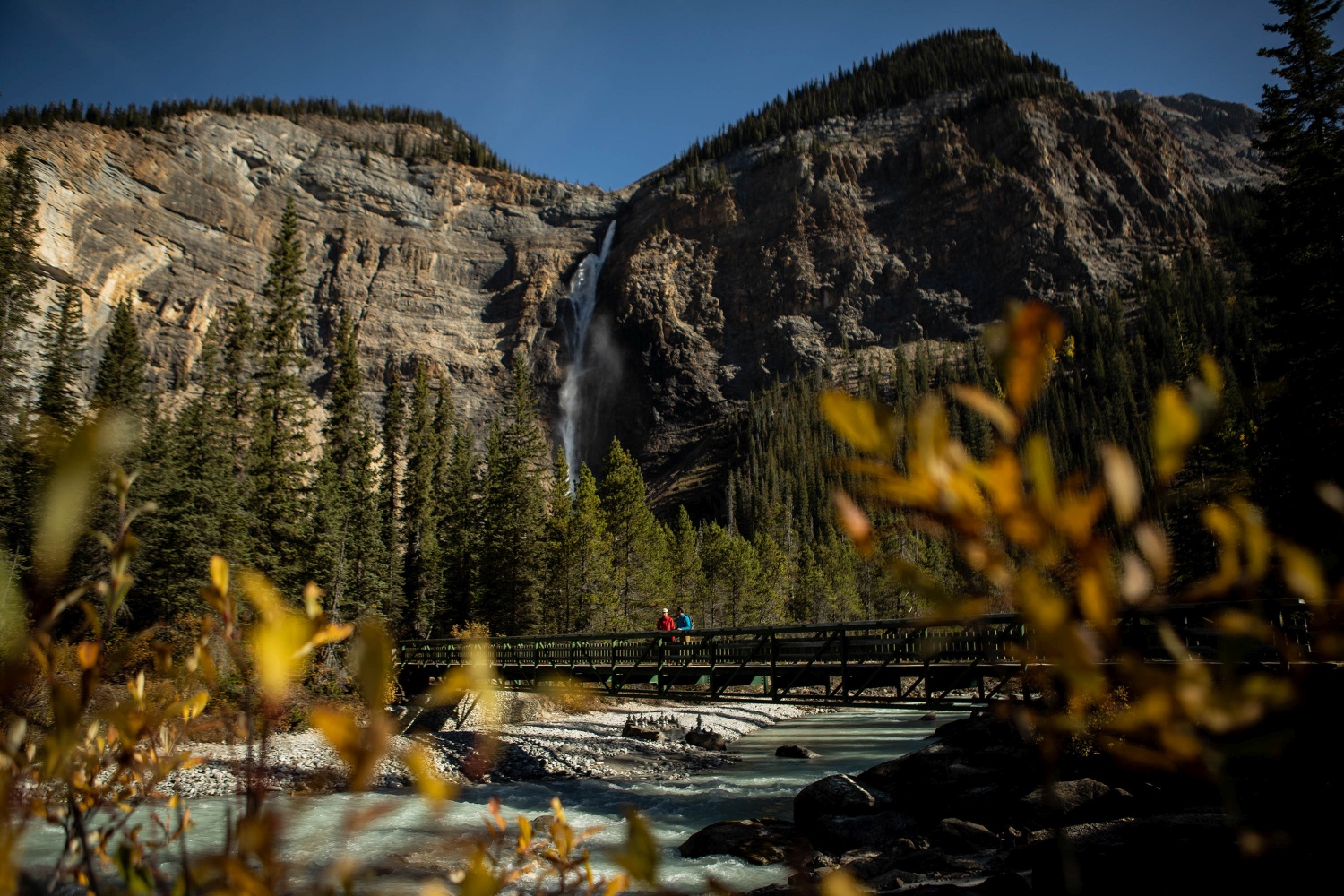 Fantastic for early and late season adventures in spring and autumn
Spring in Golden holds the promise of crisp clear days and reveals the beauty of the mountains as they change from winter white into glorious green. It includes a magical few weeks when the lines between winter and summer are blurred, and maybe you can experience the joy of skiing at Kicking Horse Mountain Resort or ski touring in the high alpine and mountain biking and golfing in the valley all in the same visit. 
Golden is an inspiring autumnal destination as green turns orange and gold and gradually gathers a winter coat of white on the mountains. Hiking, mountain biking or visiting the Columbia Wetlands are a favourite way to truly experience Golden in 'the fall'.
If visiting Golden in the summer, make the most of the fantastic wildlife and bird watching opportunities. This mountain town and the surrounding area is home to black and grizzly bears, elk, deer, moose, big horned mountain sheep, mountain lions, wolves, coyotes, mountain goats and more. The rivers and lakes have a diversity of waterfowl and birds that include osprey, bald eagles and herons. You might even see a beaver or two.
For more information about everything Golden BC has to offer active travellers, go to their website at tourismgolden.com or visit their Instagram @TourismGolden and search #GoldenRules
You'll also find accommodations, places to eat and drink, activities, attractions, and events to match your interests and create your very own custom itinerary and trip plan that can be saved, downloaded and shared directly from the Golden App.