Just a three-hour bullet-train ride from the bright lights, frenetic energy and hectic pace of Tokyo, I've come to the older, quieter and slower region of Tohoku. To explore Tohoku is to get off the tourist trail, and lose yourself in the normal, everyday life of rural Japan.
One of the country's more remote and less developed areas, Tohoku is ideal terrain in which to practise the gentle art of discovery by hiking or cycling. This is a land of wild nature and rugged landscapes, a world far apart from the high-rises of the capital and other tourist hubs such as Osaka and Kyoto.
This is Japan at its most authentic and yet, paradoxically, its most unknown. Fewer than two per cent of foreign visitors ever find their way to Tohoku. Here history, folklore and mythology still exert a captivating hold over the traveller. Indeed, the area has even retained its own distinctive dialect and clings passionately to its ancient traditions and stories.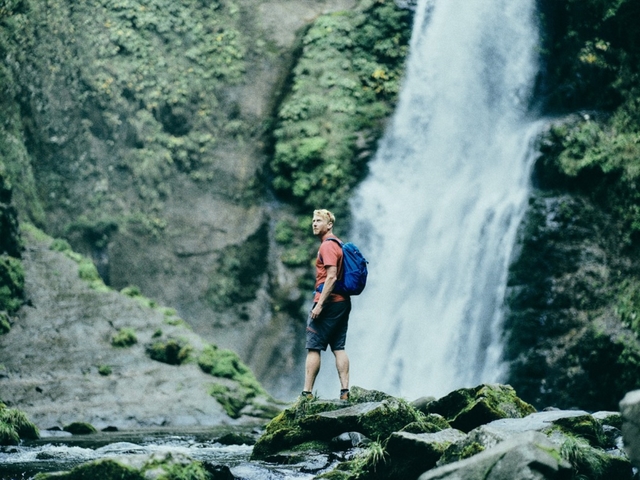 Nevertheless, it's also a hospitable land, with a calm and relaxed feel that rewards sedate, slow travel. The landscapes are utterly peaceful and timeless. It feels almost preserved, yet is still accessible and with a variety and richness that throws up the odd surprise.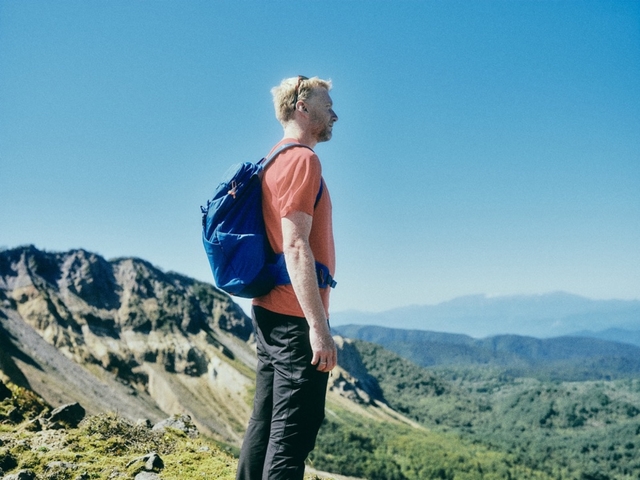 After eating a simple packed lunch, I set off on a hike amidst birch and larch trees only briefly raising my eyebrows at the signs warning me to watch out for bears. As I began to stride up the empty green slopes of Mt Bandai, towards the sharp crater rim, the land below opened up in an alpine panorama of woods, lakes and quiet, untouched serenity. Dragonflies filled the air, disturbed only by a swooping falcon.
The milder weather makes a welcome change from the last time I was in northern Japan. Camping at night had its challenges and took some of the enjoyment out of the experience. So I doubly appreciated the chance to sit outside my tent on the shores of beautiful Lake Hibara on this visit to Tohoku.
For such a timeless-feeling area, Lake Hibara was shaped surprisingly recently - by a huge volcanic eruption in 1888 that collapsed the north face of Mount Bandai in Fukushima Prefecture. That dramatic upheaval gave rise to a verdant, marshy landscape, dotted with bright lakes.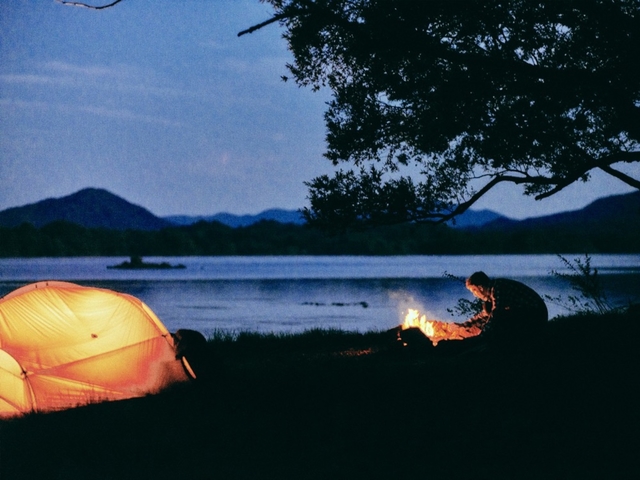 It was a warm evening after an enjoyable hike, with a riot of stars above the tent, fish frolicking in the lake, cicadas chirruping and the fire crackling. It's always nice to stretch out your legs and look smugly back up at a mountain you were recently looking down from, and the sense of accomplishment is hard to beat.
Onward on my journey, and a quick pit-stop at a local market. I consider myself well-travelled but I was taken aback by the range of unfamiliar fresh fruit and veg. So much variety! I lapped up the delicious milkshakes enriched with tofu and marvelled at the infinite range of seafood, cooked in so many tantalising ways.
In Tohoku, the way the people communicate with simple joy over their produce or in art or music is so obviously different to what I am used to but so profound in its authenticity – from the oyster fisherman proudly declaring how the rich minerals and natural goodness seeping into the lake from the wooded hillsides enhance his catch, to the old lady selling her crop of vegetables, and the energetic playing of the community's traditional drummers.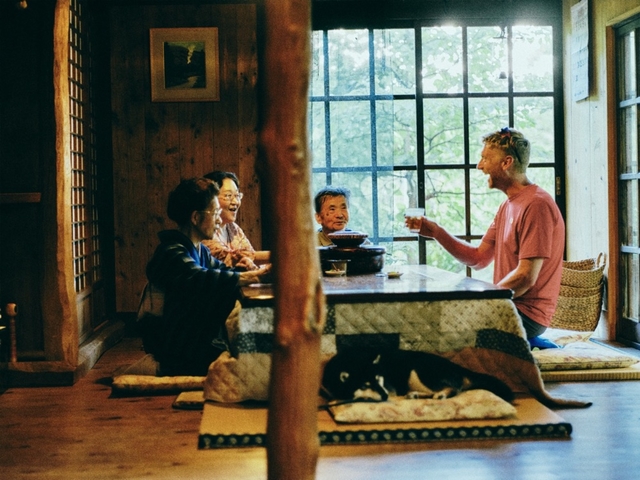 Despite the stumbling over language - and my inability to deftly deploy chopsticks - it felt intimately familiar. The world really can be a small place. The realisation that every single person is experiencing this exact same moment, but in their own personal way. This feeling is heightened when I travel, drifting in and out of the lives of people I previously never knew existed. And then coming together to share the moment, to share a glimpse into each other's lives. There are so many moments like this, more than I could ever fully explore or understand.
Undoubtedly, Japan is one of the most foreign, different cultures that I have encountered – and yet I felt at home here in the hills, lake shores and forests of Tohoku. That probably has a lot to do with being on two wheels, my bike is my comfort zone. And Japan is a fantastic country for cycling travellers. Exploring by bicycle is an experience-rich way to indulge my curiosity and, by taking me to beautiful places far from the tourist's map, to slowly unwrap the layers of the country; from the yellow rice fields around Mt Bandai or the glorious winding ride up through wooded valleys. Riding the back roads of Tohoku, I felt the 'welcome', even without being able to speak the words.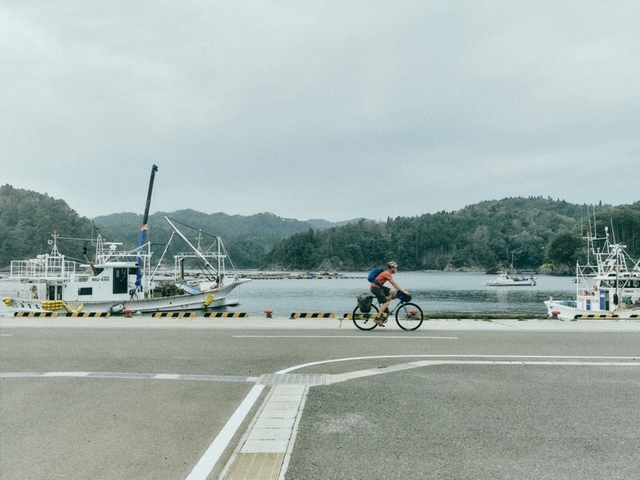 Also in Tohoku is the Michinoku Coastal Trail, Japan's newest long-distance hiking route – a 1000+km trail along the Pacific Coast. If you want to discover a leisurely exploration then this should be added to your list. For, as the Michinoku Coastal Trail's website says: 'In ancient times, Japan's north-eastern Tohoku region was known as Michinoku – the end of the road'.
The secret to travel is curiosity. If you look with fresh eyes and listen with ears attuned to the sounds of nature you will discover new wonders. And going somewhere you have never heard of before, is the passport to adventure, surprise and wonder.
Al Humphreys is an author, speaker and ambassador for Alpkit. See more on Al at alastairhumphreys.com and follow his adventures on social media at @al_humphreys
For more information about everything Tohoku has to offer, go to tohokukanko.jp