It's funny where logical conclusions can lead you. Take your spare time, multiply it by the colourful snippets of adventure that have made it onto your mental ideas board, then divide by your work and family commitments. The result? You'll end up in the most unexpected of places at the most unlikely of times. In my case it's onto a crunching gravel track in a place so far north and so far west on the English mainland that relatively few people will ever see it.
It's a Thursday evening. Around dinner time. There's a deep greyness in the warm June air, a light wind is beginning to spiral and flecks of rain are slowly building a misty crown of moisture on my hair and catching blearily in my eyelashes. I've walked around 4 km already and there's at least that to go again. I'm moving as fast as I comfortably can (almost marching) and I'm alone. It's a great feeling.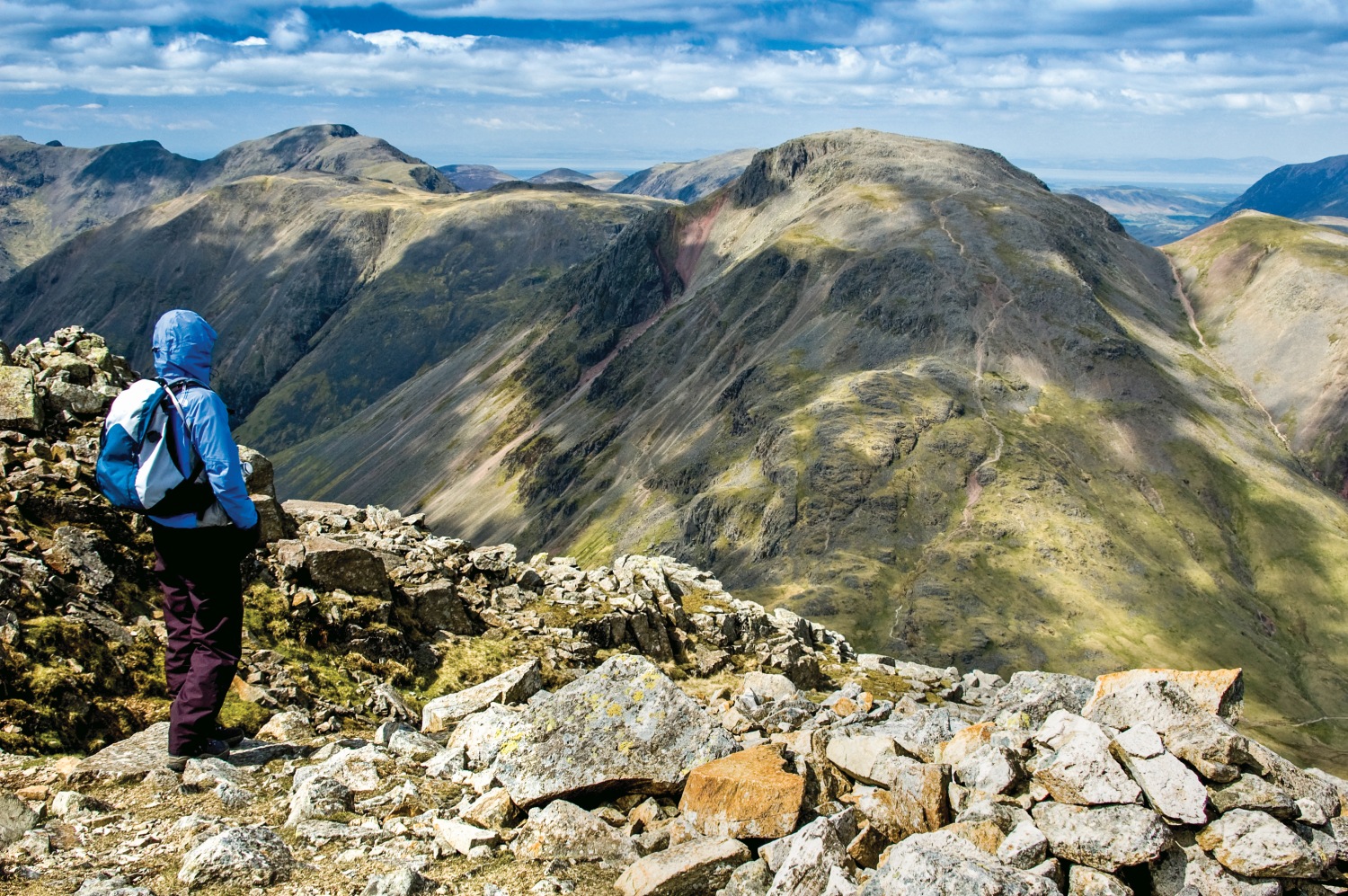 Few walking adventures in the UK could offer this same sensation of total freedom. That's because my ultimate destination for the night – the Youth Hostel Association's Black Sail Hut – is the most remote in England, sitting about as deep into Cumbria's precious pockets of wilderness as it's possible to get. Consequently, you can spread out a copy of your favourite Lake District map (I'm a Harvey's British Mountain Map 1:40,000 man, myself) and pick any way you please to get to it.
This might involve parking at the top of Honister Pass then picking your way across a rugged landscape scarred by quarry workings. Alternatively, it might mean driving to the placid loveliness of Buttermere, and working your way up and over Scarth Gap Pass. You could even come up, over, or past Great Gable, the Lake District's poster-peak, or thread your way around Kirk Fell from the grand old valley of Wasdale. The options are almost infinite.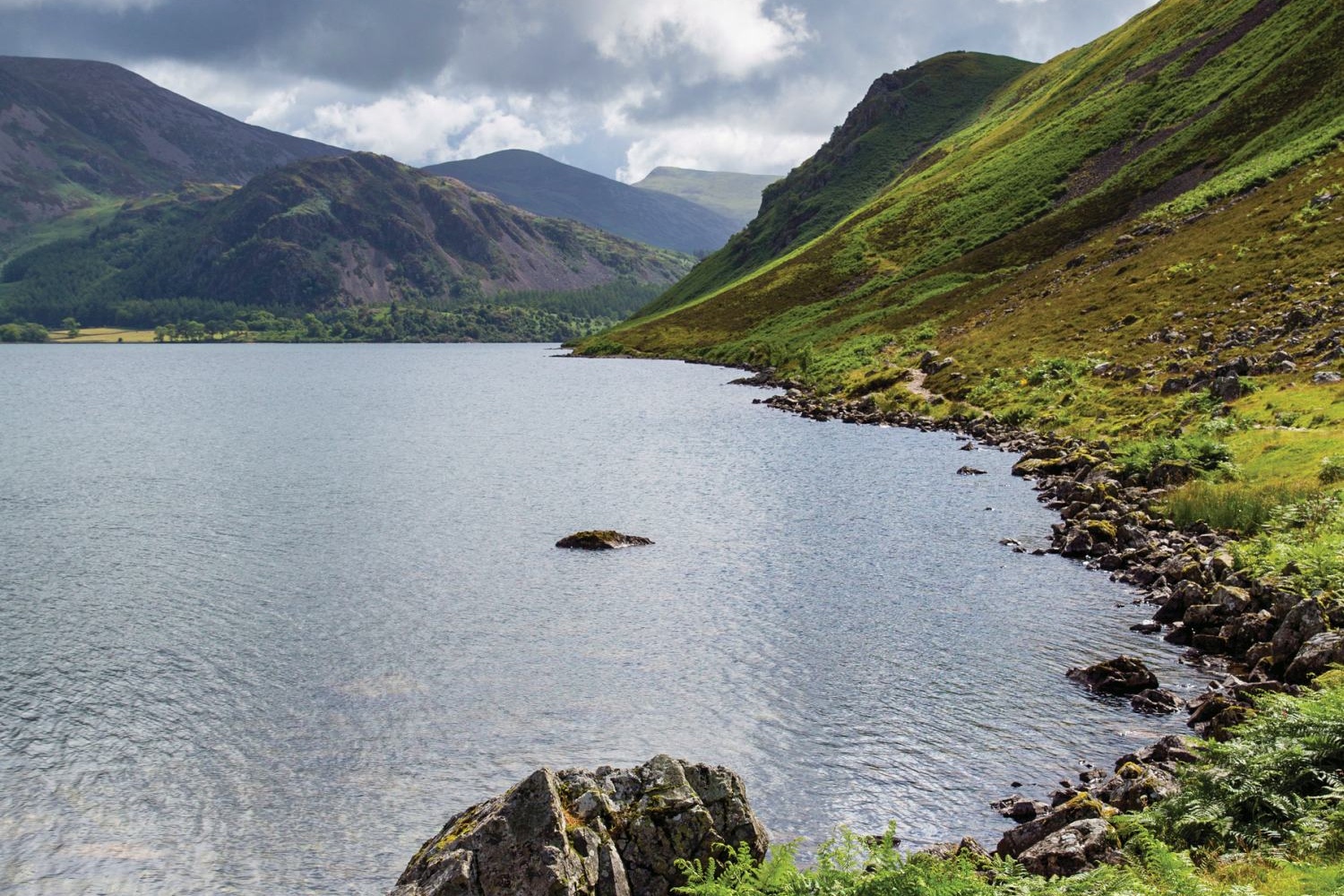 Exploring Ennerdale
I've chosen the only way not yet mentioned: walking the length of Ennerdale. If you know it already then you'll know why. If not, then allow me to explain. Since 2002 life in the valley has been influenced by the Wild Ennerdale partnership, which aims 'to allow the evolution of Ennerdale as a wild valley for the benefit of people, relying on natural processes to shape its landscape and ecology'.
In real terms, that means the planting of 40,000 local broadleaf trees, the roaming grazing of cattle over 1,500 hectares of land, and making a concentrated effort to help the local Arctic Charr (a cold-water fish), Marsh Fritillary (a golden-brown butterfly) and Red Squirrel flourish.
Though I don't spot any of those three species on my way in, that sense of walking into a proper wilderness is palpable. There's a quiet and a greenness that's unusual, even for the Lake District. The fell slopes are extensively wooded and rich with contour and crag. There's a broadness to the valley bed that gives a sense of scale as big as any in Cumbria. To the imaginative eye, it seems almost North American.
And it's deserted. After a warm, wet and active two hours on the track the valley's narrowing head has arrived and the hostel has come into view. So has the sun, casting that unsettling effect possible only on the longest days, when an afternoon darkened by cloud suddenly breaks and reveals that it is in fact not night time at all… but still a bright and lively early evening.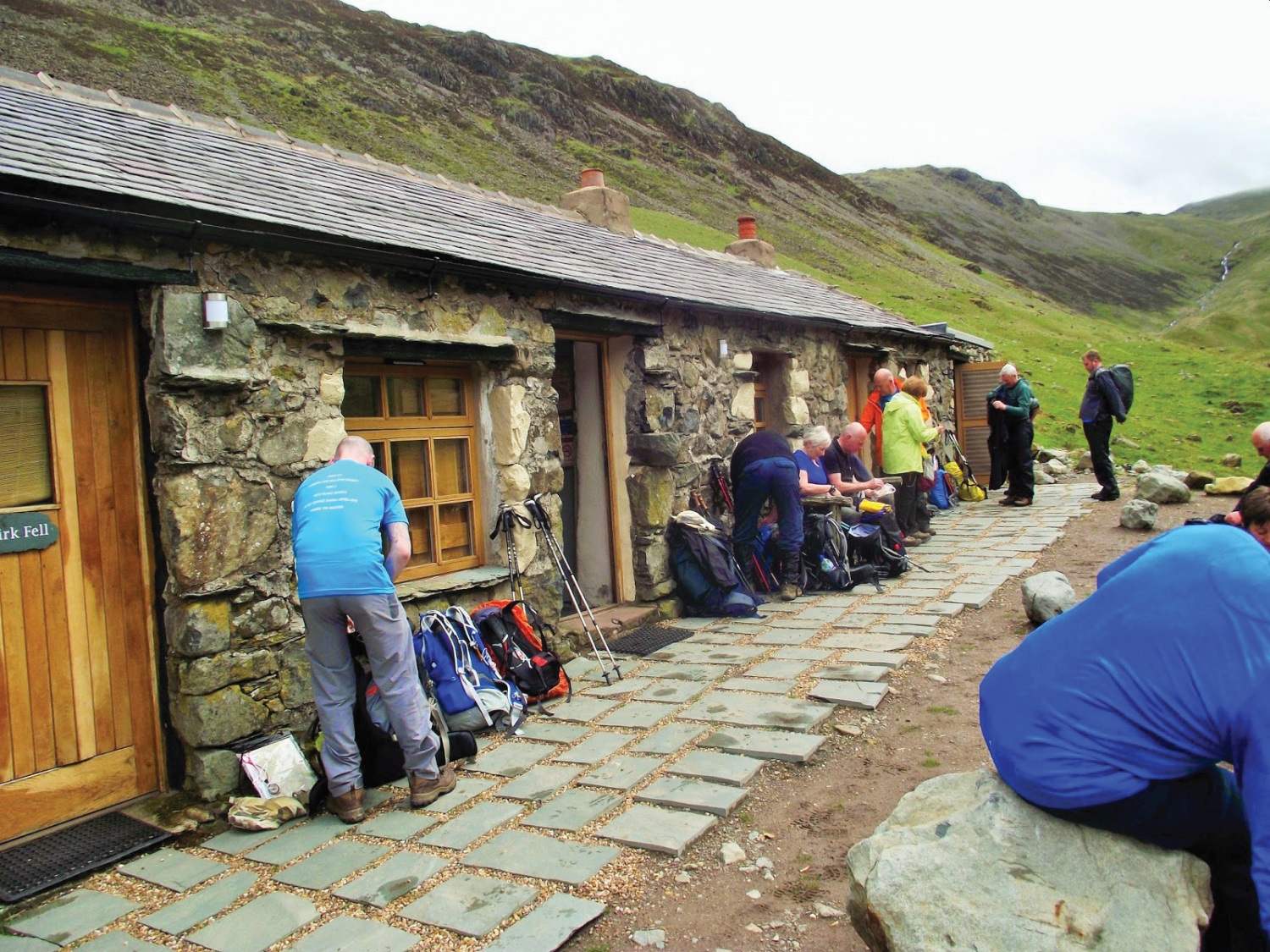 The hostel, when we finally reach it, is squat and grey and seemingly made of dry stone walls. It's hard to imagine that 16 beds, a kitchen, common room, shower and toilet facilities will fit into this small space comfortably. I lift the latch of the thick and squat wooden doorway, bow my head slightly, and step inside.
Even though it's mid-week, and its been far from a pleasant day, weather-wise, the place is packed. The variety of the folk clustered together beneath warm amber lights – which colour and illuminate the steam from their hot bowls of stew – is impressive. I catch plenty of eyes and smiles, including that of the friendly hut warden, who brings out the first course of my three course dinner – kept warm in the kitchen even though she had no idea how late I might be. After all, there's no mobile reception here, no WiFi and in fact no communication at all – save for an emergency radio, I presume.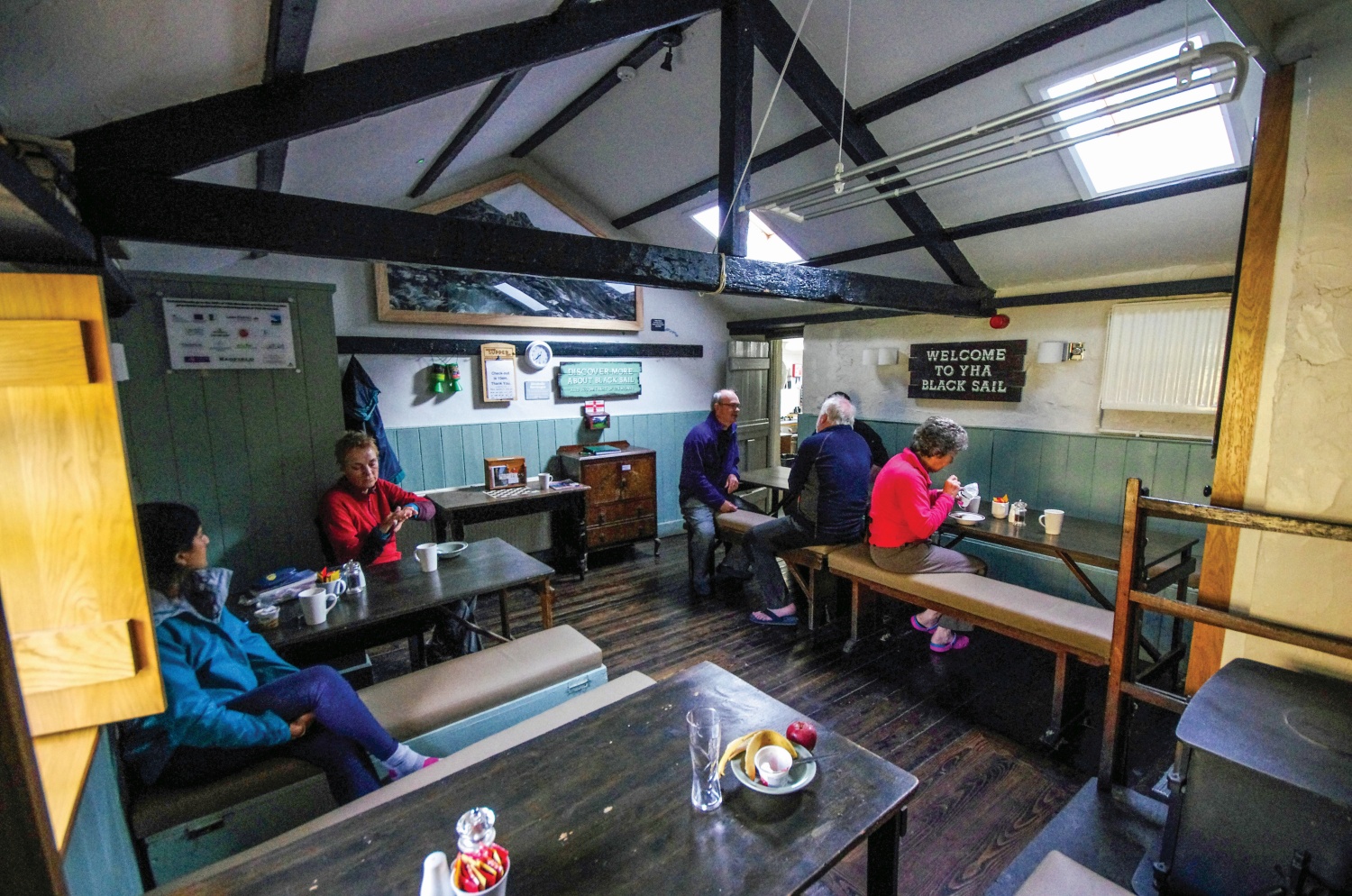 I settle down into a tight but cosy spot on the communal benches and dig in amongst my fellow guests. As we chat over our food, and later on the veranda, as golden shafts of light spill down out of the clearing sky, I learn a little about all of them. There's the young doctor from Sheffield with a rucksack seemingly twice her size cheerfully tackling local legendary guidebook writer Alfred Wainwright's Coast-to-Coast walk (a plan she shares in common with at least two other guests). It's only when I remark on her trainer-like footwear that I find out she's aiming to run the whole thing in four days.
Then there's the couple from the Midlands to whom arriving at the hostel and spending the night is the sole goal and purpose of the trip. There's the solo chap of around retirement age who's heading over Black Sail Pass to Wasdale tomorrow, this being just one welcome stop in a week long wander around the District from hostel to hostel. The list goes on.
Everyone is here with a different motivation, but we all seem equally pleased by the welcome, the food and drink, the social atmosphere of the enclosed common room, and the fact that we're warm and dry.
And that opens onto an interesting subject: because when does amenity and luxury become too much? When does a wilderness hostel cease to be a well-supplied mountain hut and become simply a 3-star hotel without road access? At a level comfortably out of reach of YHA Black Sail, I'd suggest. And that's a good thing.
"There's comfort where it counts. The dinner is hearty & the bed is warm"
There's comfort here where it counts: in the richly traditional dinner of stew, mash, chicken, veg, and then sponge and custard cooked by the hut's warden; in the clean outside shower and toilets; and in the fact that you sleep on an actual mattress beneath a duvet and blankets. But you don't feel isolated from the location, either. Or from each other. Because no-one's phone works, conversation flows easily.
We muck in together as a group to wash and dry the dinner things, then step out of he broad wooden door into the evening which is now darkening and cooling in earnest. It's surprisingly chilly, despite it being mid-summer.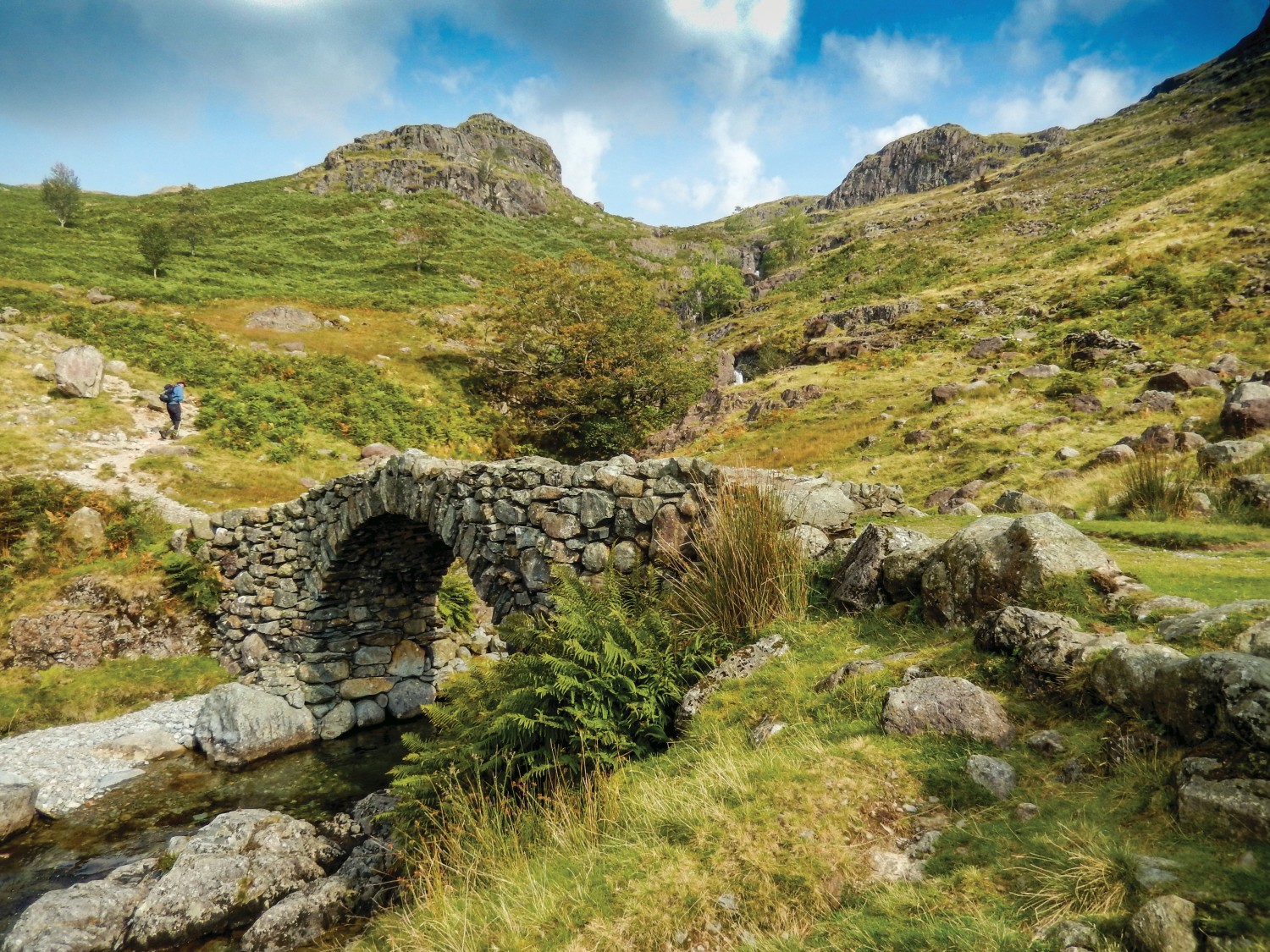 The crags of Looking Stead and Pillar are glowering down on us from a bronze-coloured sky, and there's a midge or two in the air. 'Sail', interestingly, is derived from an old Norse word meaning 'boggy place', which you can understand when trudging on some of the wetter ground up here. We're not far from the source of the energetic River Liza.
The hostel building built on this boggy place started life as a shepherd's bothy at the end of the 19th century. As well as being England's remotest hostel, it's also the oldest in the whole of the UK. It's been fulfilling its current role of housing anyone who can make it here and pay for a bed since 1933.
Those beds are divided into age-specific single sex bunk rooms, and although you can hire the whole place with enough notice, you only have to check the listings for the coming months to see how rare a weekend space can be. In odd contrast to the remoteness and quietness of the landscape all around it, Black Sail is seemingly a bustling property. As I do in any shared room, I slip on an eye mask and stuff in some ear plugs before I settle into my bed. It does the trick.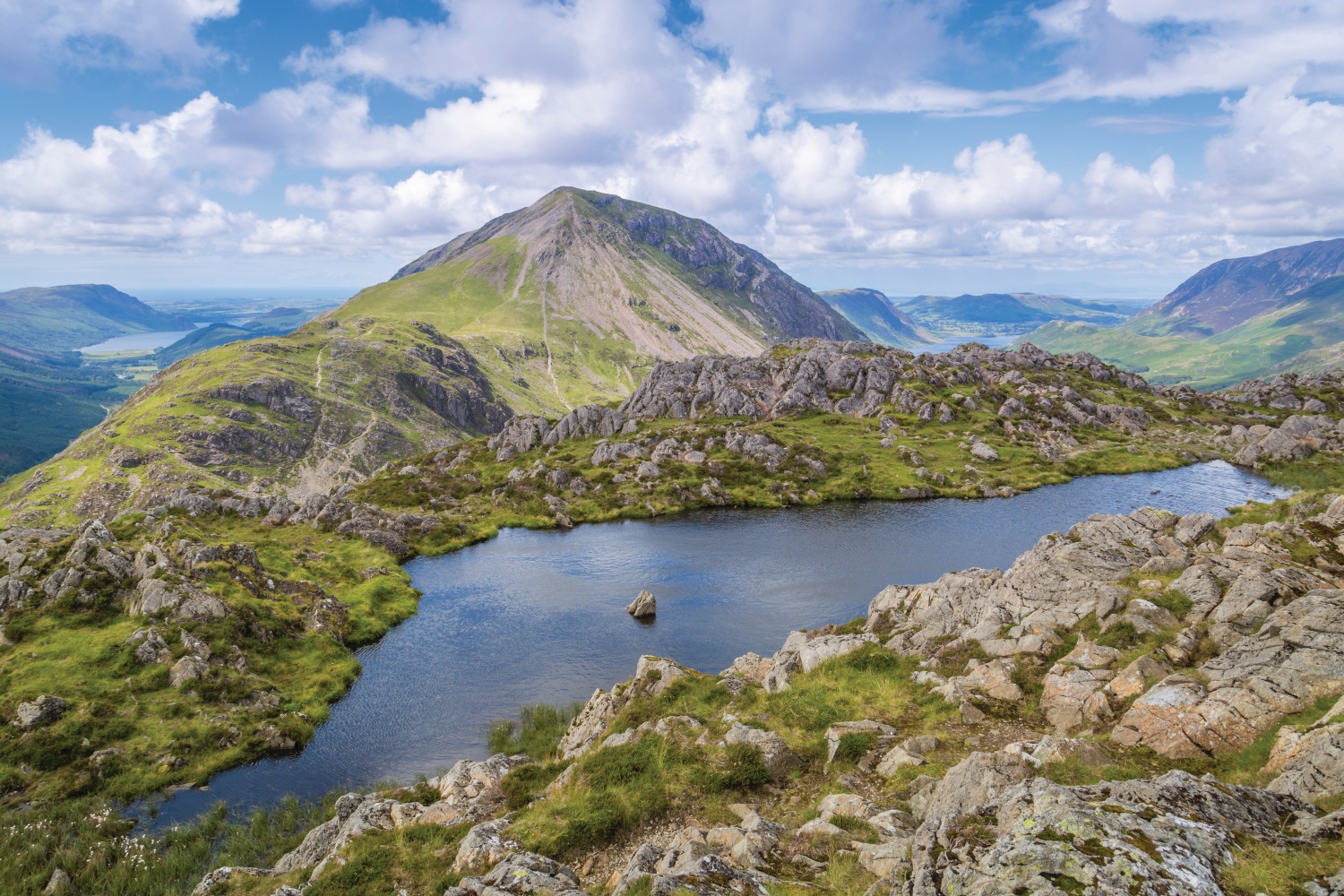 Early rising
The next morning's breakfast is a swift one, as I'm keen to get out exploring. I skip the hearty-looking cooked breakfast on offer in favour of cereal and fruit before a quick goodbye, and a dash towards the pass to the south. From the lower slopes of the valley's opposing side I look back on Black Sail and see it for what it is: a tiny human blip in a world of rock, wood and water. High Crag and High Stile sweep upwards behind it and to the north, Pillar and its surrounding fells mirror them to the south. It's a spectacular sight, made all the more inspiring by the crisp quality of the air and the clarity of the blue in the sky. I turn from it and plough upwards.
"It's tiny human blip in a world of rock, wood and water"
The joy of Ennerdale – other than its wild and isolated atmosphere – comes partly from the sheer number of fells that rise above it on all sides. I count at least 18 Wainwrights—the hills over 1,000 feet in height, named for the same Alfred who wrote the Coast-to-Coast guidebook, and first classified them. You could easily 'bag' all 18 on a circuit of this valley, and that's without the small and irresistible diversions that could add a handful more to the tally.
I could have used my stay at Black Sail as a halfway point in a mission of this scale. But I haven't. Today I'm simply heading to Pillar and its surrounds – the peak old Al described as "the overlord of the western scene... a rugged mass broadly based on half the length of Ennerdale, a series of craggy buttresses supporting the ridge high above this wild north face".
Climbing its series of false summits, exploring the flat plateau of its top and looking down into the numerous coves that cut into the ridges of this great 829m massif is classic hillwalking. But it's what lies to the west that gives me the most enduring sense of Ennerdale as a place. From the summit of Steeple, a spectacularly shapely look-out point which breaks off to the north of Scoat Fell, looming over Ennerdale from a height of 819m, I come across a view which defines my whole trip.
Beneath me, I can see the forests of the dale, ranging the full spectrum of greens from a mossy darkness to a grassy brightness. Beyond them, I can see out towards Whitehaven and the Irish Sea, while far below, the waters of the Liza sparkle as they bisect the ancient valley. The river's name is from Old Norse too, coming from ljós á meaning "shining" river — an apt description in the current light. It's mesmerising. It's a wild view, for sure. But there's comfort in the knowledge that somewhere off to my right lies Black Sail, preparing to welcome another set of weary travellers—as it has every night for nearly 90 years.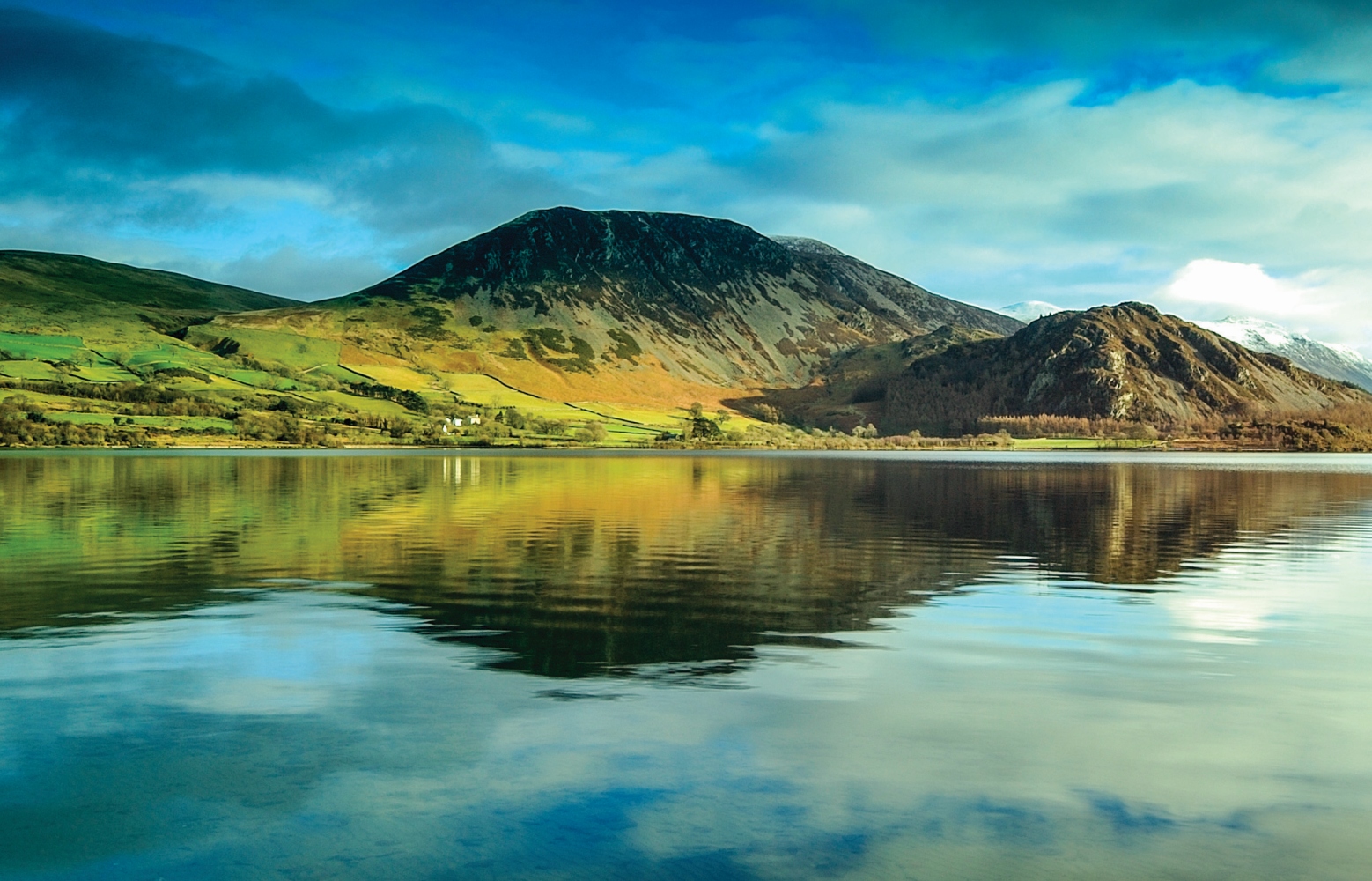 Knowhow
Health & safety
Hillwalking and scrambling are accessible activities, but require a sensible and well-prepared approach. Always check the weather before you go, carry a map and compass with you and ensure you have the skills and experience to use them.
What to pack
Typical hillwalking gear. You will not need to bring any bedding if you're staying in YHA Black Sail.
Our trip
Dan walked to YHA Black Sail from Bowness Knott car park (free parking) roughly 8.5km to the west. A night at the hostel costs from £38 for a bed in a shared dorm. From there a walk around the Ennerdale skyline is straightforward hillwalking – with optional scrambling.
Getting there
Driving to Ennerdale involves journeying to the western Lakes, most simple by car. You can approach Black Sail from almost every direction, but all of them involve a steep or long walk (minimum 90 minutes).
Getting around
Short of a 4x4 track (suitable for mountain bikes too) which runs the length of Ennerdale, there are no transport options at the head of the valley.
Food and drink
YHA Black Sail offers cold and cooked breakfasts (£5.25), packed lunch, and three-course dinner (£8.50) options, all of which can be booked in advance.
Where to stay
YHA Black Sail is the prime choice. The more accessible YHA Ennerdale is near the entrance to the valley.