Sitting back in my kayak, I allowed the gentle, rhythmic rise and fall of the sea swell to wash over me, clearing my mind of the busy-ness that had occupied it in the run up to my trip. Carefully twisting round to look over my shoulder, I saw a deepening orange glow on the horizon. Sunrise was imminent.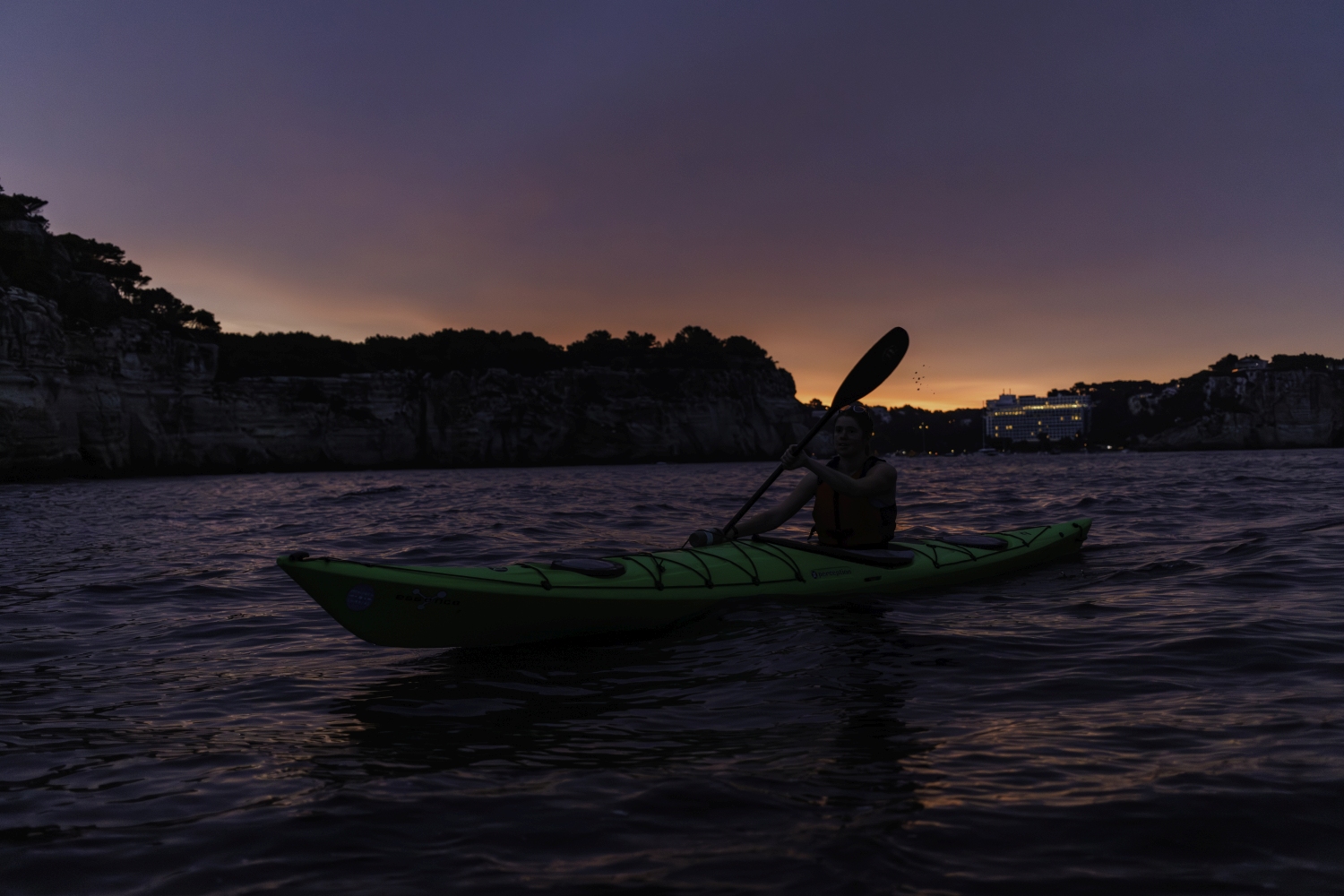 My alarm had awoken me at 6am. Soon after, my two kayaking companions and I had paddled away from the beach in darkness, head torches illuminating our way. Now, as the sky lightened, I could see the limestone cliffs rising high above us, blue waves lapping gently against their base. Our breakfast of traditional Menorcan food was carefully packed in our guide's kayak, ready to be served when we reached Cala Macarelleta, one of Menorca's many secluded, picturesque coves.
Menorca is one of the lesser visited Balearic Islands, often overshadowed by nearby Ibiza and Mallorca. With its 216km of pristine coastline, turquoise waters and temperate climate throughout the year, it would be easy to think of Menorca as just another beach holiday destination, or party island like its neighbours. Instead, it offers something different, combining tranquillity conducive to a relaxing holiday with an energy all of its own, which encourages you to throw yourself into the activities on offer.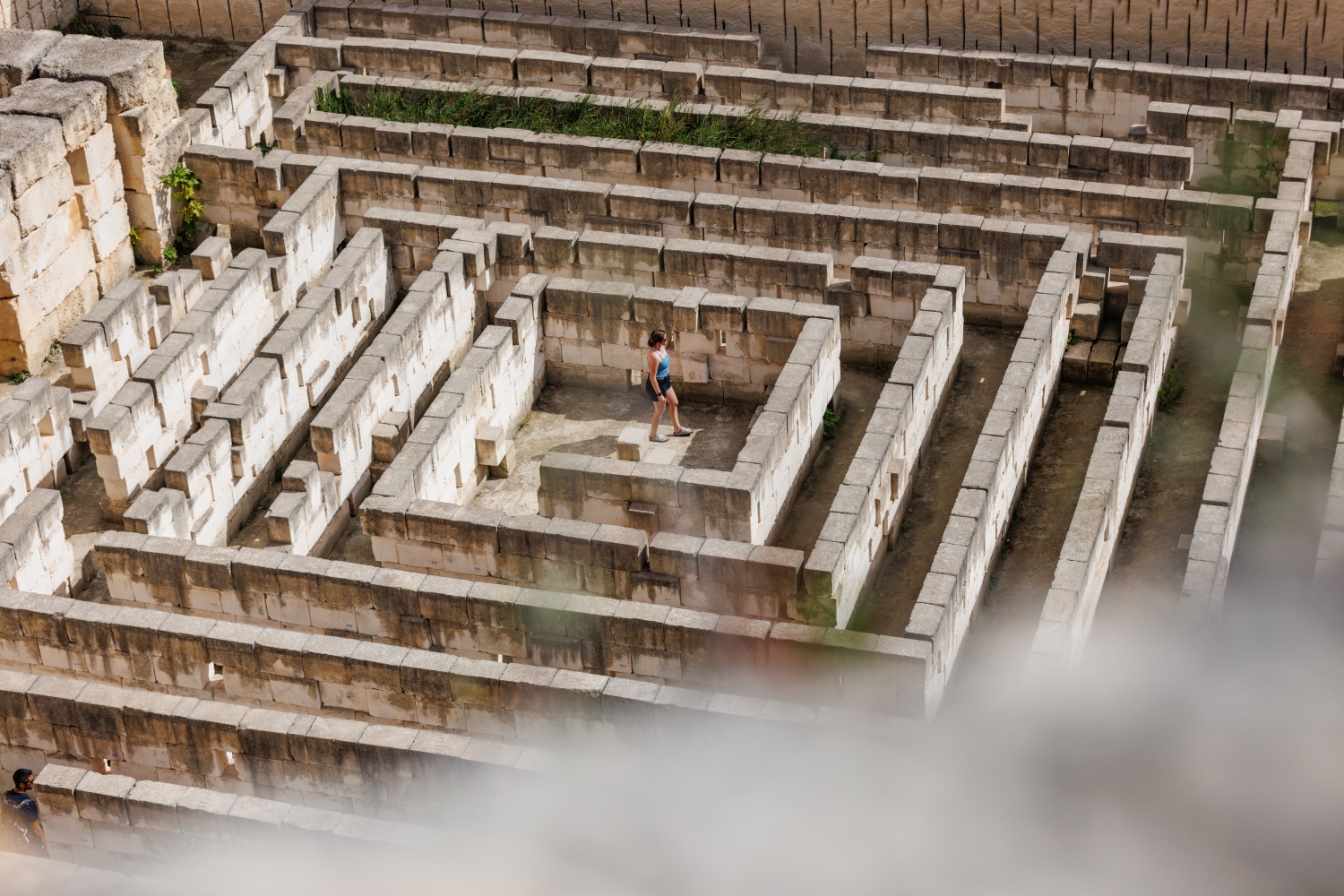 My sunrise kayaking excursion and beach breakfast were a perfect example of how Menorca balances the excitement and physicality of adventure with a sense of slowness—a balance captured in the island's popular saying, poc a poc, meaning little by little. This equilibrium is best demonstrated in the island's Biosphere Reserve status, awarded by UNESCO 30 years ago in recognition of Menorca's balance between development and conservation.
In the Noble Footsteps of Knights
The previous afternoon, I spent a few glorious hours hiking along a rugged section of the coast, following the Camí de Cavalls, of "the horse's path". This 185km path circumnavigates the whole island, and its name dates back to the 14th Century, when a royal edict required knights in Menorca to patrol the coastline on horseback, in order to defend the island.
Today, it can be completed on foot, or mountain bike, as well as on horseback. Climbing out of the town Cala Galdana, we quickly left the hubbub of the resort behind. We meandered from white, sandy beaches to viewpoints perched atop limestone cliffs, relishing the shade of the untamed woodland that covers much of the coast. Reaching Trebalúger, we scrambled down from the footpath to drop into the warm sea and splash the remaining distance to this wonderfully isolated beach.
Menorca has around 80 such beaches ranging from 100m to 2.5km long, many of which can only be reached on foot. This absence of road access - and the fact that many are backed by unruly woodland - makes them feel wild and untouched, and it is often a small adventure just reaching them. Their intermittent spacing along the coast makes them ideal stop-offs on a day spent hiking. There's surely no better way to experience the coast in true Menorcan poc a poc style than stretches of hiking interspersed with dips in crystal clear water. Best of all, the temperatures are welcoming almost whenever you visit—remaining in the 20s from spring till autumn.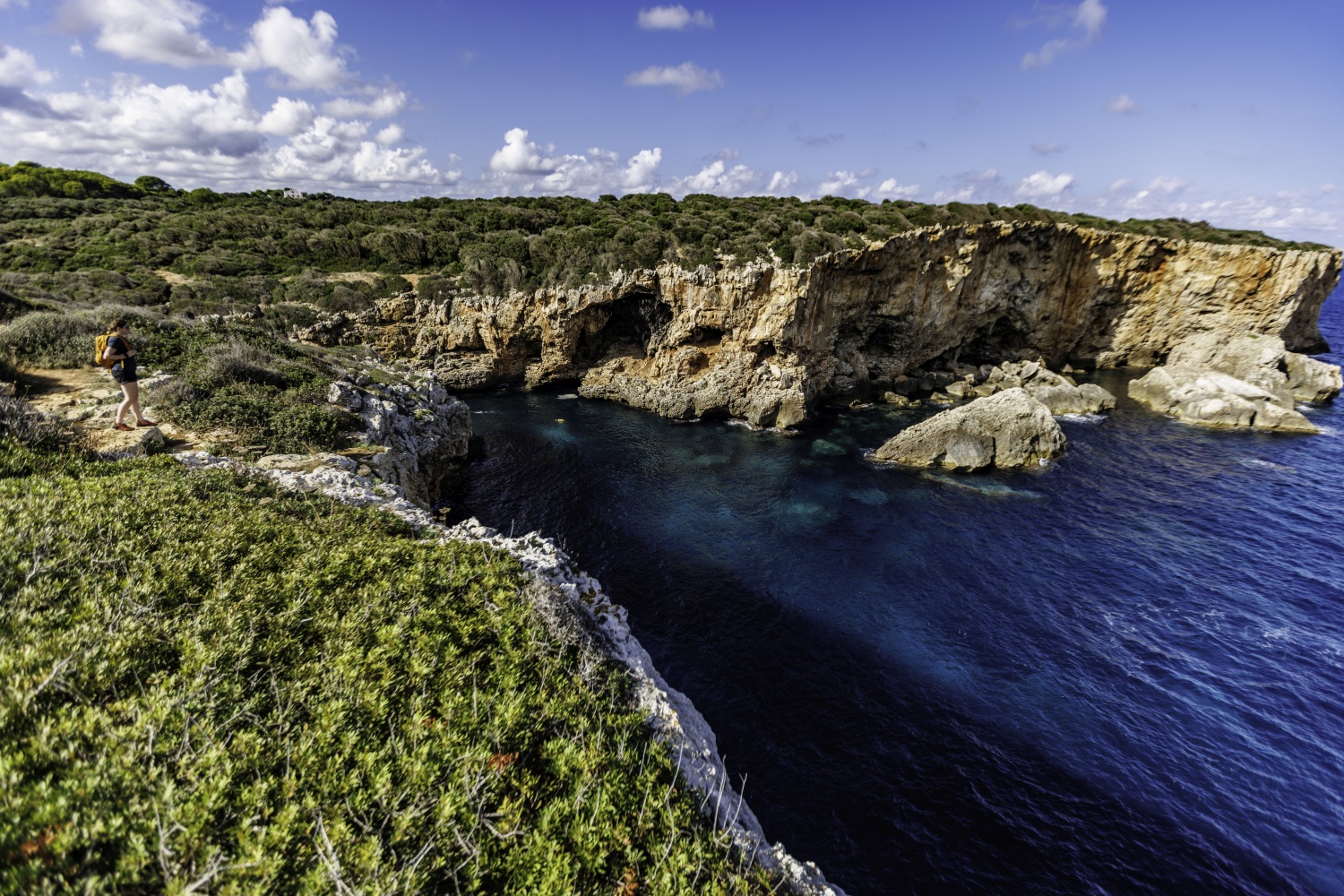 On a stone bench in a small clearing, I paused to catch my breath, inhaling deeply of the salty sea air. The stone cooled my warm skin, the shade cast by a nearby pine tree provided welcome respite from the hot afternoon sun. Just beyond the cliff I was perched on, a natural limestone bridge jutted out into the blue sea. I could just about make out the reflection of the water, casting luminous patterns that danced across the gently curved underside of the arch.
I felt simultaneously invigorated and incredibly relaxed. Kayaking, hiking, horse riding: these are all potentially intense activities, but doing them here, in Menorca's stunning natural environment, made them feel restorative rather than tiring. I felt calm, content, and somehow more energised than I had been before. I smiled to myself, realising I finally understood the full meaning of poc a poc.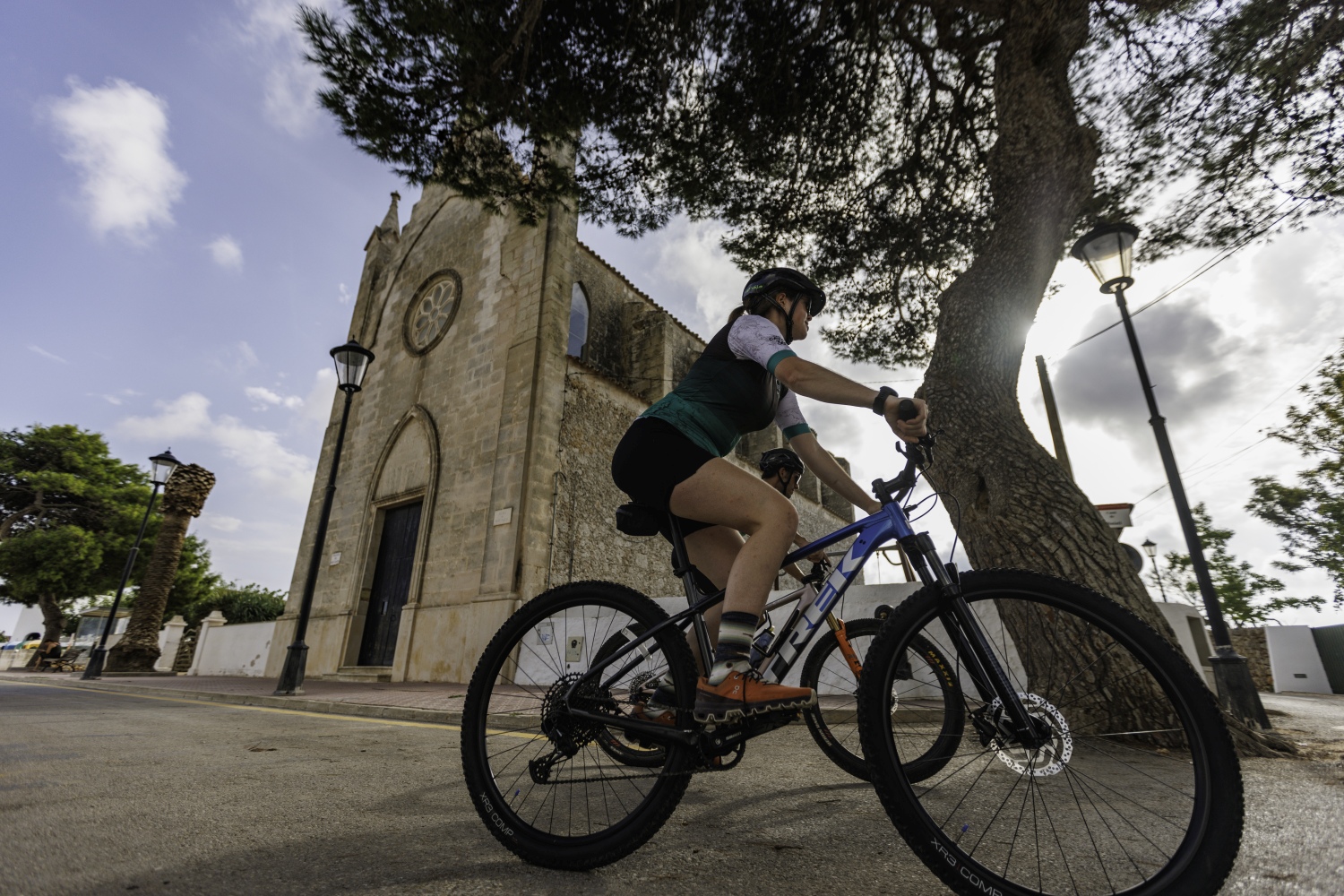 Five Activities to Try in Menorca
Mountain biking
With its network of quiet rural lanes and tracks that wind through the rolling countryside, Menorca is a mountain biker's paradise. Whether you're a beginner looking for a gentle introduction to the sport, or an experienced rider looking to go full Red Bull Rampage, there's a route to suit you. Camí de Cavalls 360 provides a selection of route options, coastal and inland, plus info on guiding and support.
Hiking
There's a huge variety of hiking on the island, from short loops taking you to epic viewpoints, to the 185km Camí de Cavalls circular trail, recognised as GR223 in the European network of long distance footpaths. Take on one of the segments for a taster of this coastal route, or if you're feeling ambitious, commit to completing the entire path, which dates back to the days when knights would patrol the edges of the island on horseback.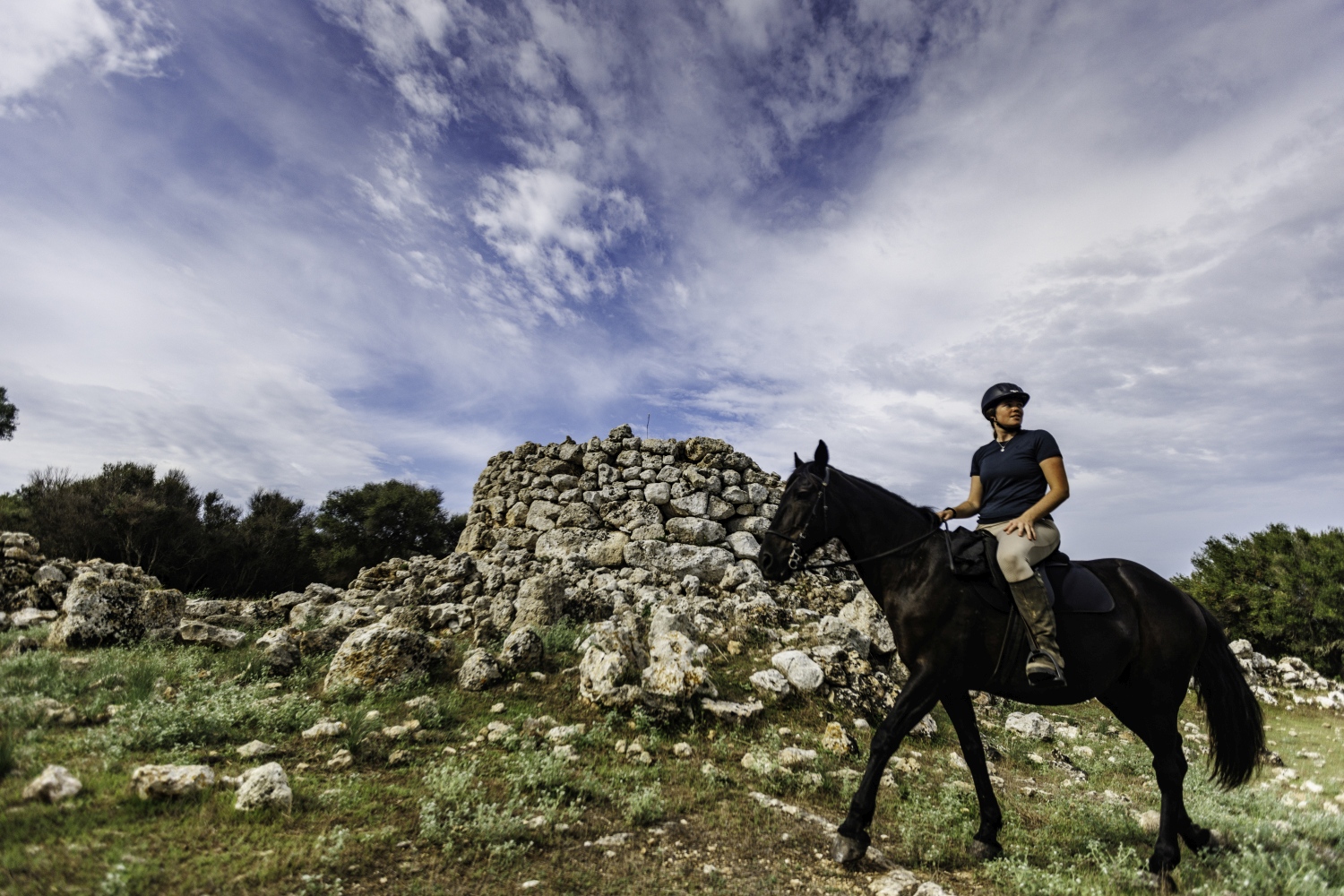 Horse-riding
Horses are an integral part of Menorcan culture, with the noble black-coated Menorcan horses being a recognised breed. Additionally, jaleos, where riders bring their horses to rear on their back legs in a sort of 'dance', are a prominent feature of the patron saint festivities that take place in all the towns and villages across the island. Trekking into the countryside on horseback is a fantastic way to experience the island and is suitable for beginners and experienced riders alike.
Kayaking
Heading out in a kayak offers an alternative vantage point from which to see Menorca's beautiful coast. Paddle beneath the imposing cliffs, explore caves and natural archways that are otherwise inaccessible, and find your way to some of the remotest coves on the island. Spot the differences between the two coastlines—from the white expanses of fine sand beaches on the south coast to the red-gold cliffs and beaches of the north. If you're seeking a real adventure, you can pick up a sea kayak and circumnavigate the whole island.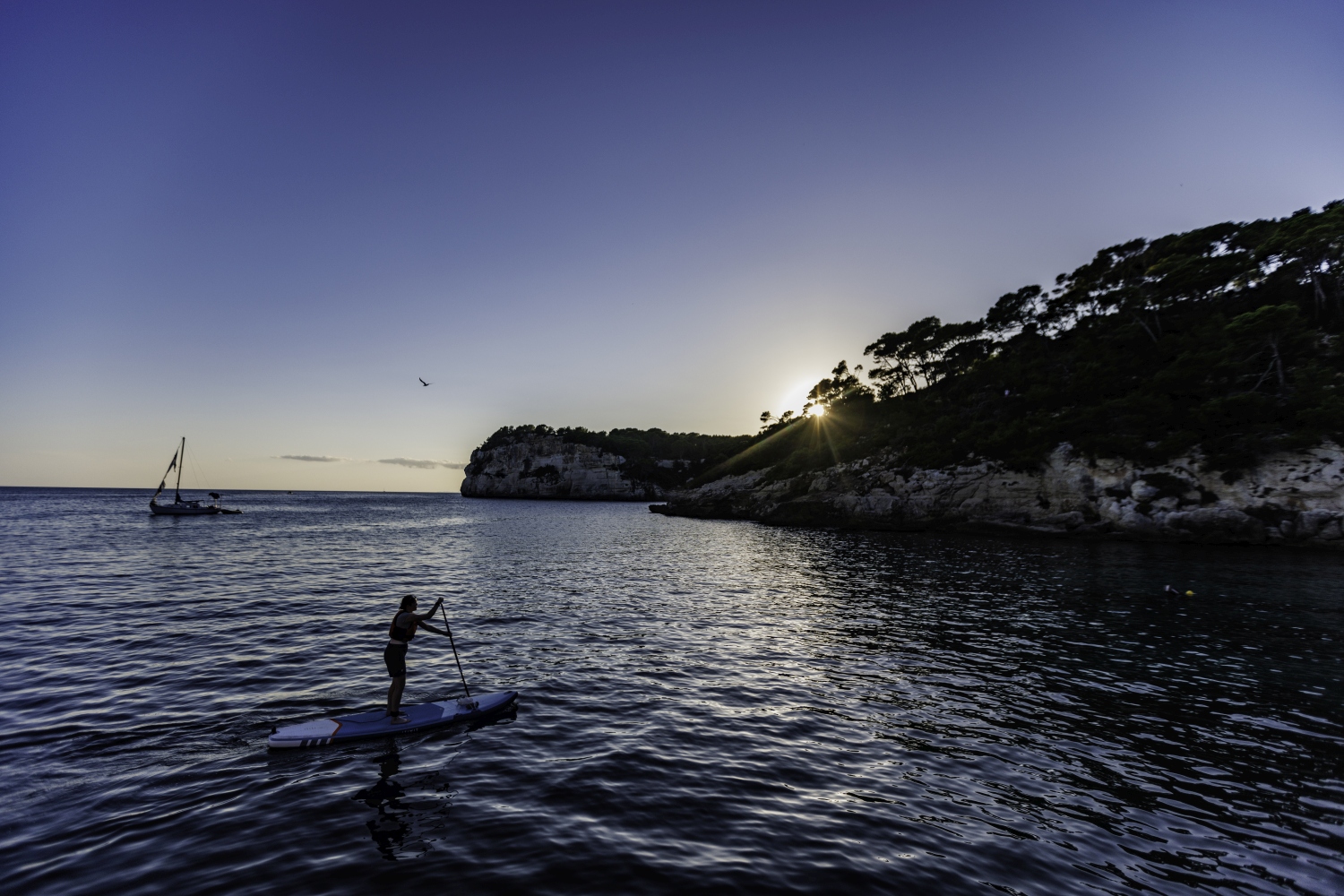 Stand-up paddleboarding
On a calm day, the turquoise waters around Menorca can be almost impossibly clear and are best appreciated from the deck of a stand-up paddleboard (SUP). Hire one and paddle out to enjoy sunset, or book onto a longer excursion for more of a challenge. One of the best things about SUPping in Menorca is the temperature of the sea: even if you fall off, you'll be pleasantly surprised by how warm the water is.
Five other experiences that give you a true flavour of Menorca 


Take a walking tour of Ciutadella
The impressive walled citadel of Ciutadella can be found on Menorca's west coast. Its enchanting old quarter, a national historic and artistic monument, is full of gold-tinged palaces and porticoes. Stroll along the harbour before ascending a wide flight of stairs to Plaça des Born, home to a famous, palm tree-adorned town hall. Walking tours showcase the best of the city, including visits to artisanal crafters' workshops.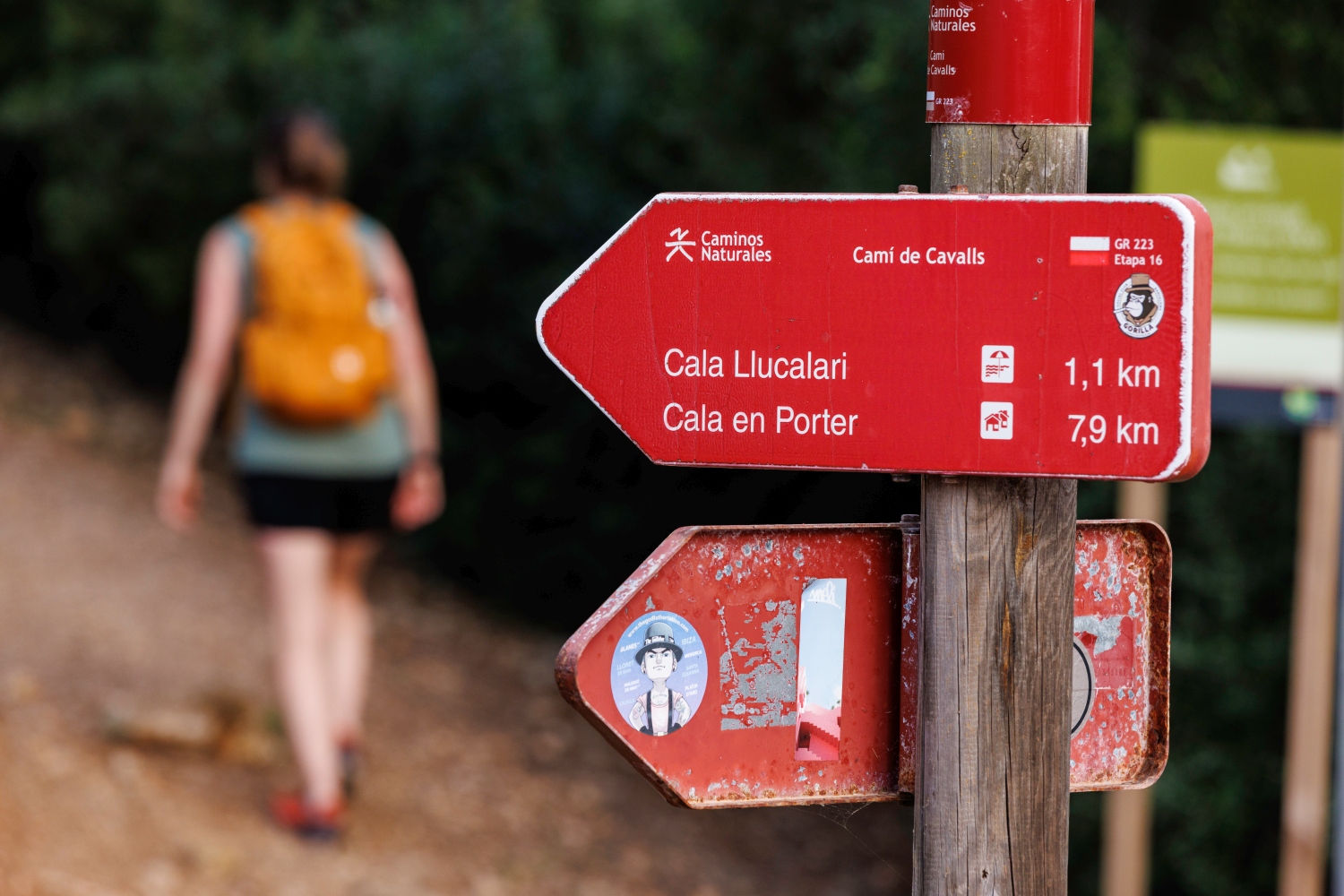 Visit Pedreres de s'Hostal quarry, Lithica
Limestone was extracted from these vast quarries by hand for hundreds of years, before mechanised means took over from the mid 1900s until the closure of the quarries in 1994. They've now been transformed into an impressive labyrinth of public gardens—a dense, lush haven for plants and herbs. Entering the mediaeval garden through a rough archway in the limestone wall feels like stepping into a secret world. Online reservation is recommended.
Explore the Talayotic archaeological sites
Menorca's rich pre- and ancient history dates back to 2,300 BC. The name Talayotic Menorca comes from the distinctive tower constructions found across the island. There are around 1,500 of these fascinating, well preserved sites, and the towers were recently included in UNESCO's World Heritage List. The most extensive settlement is Torre d'en Galmés, while the small settlement of Trepucó boasts one of the largest taulas still standing.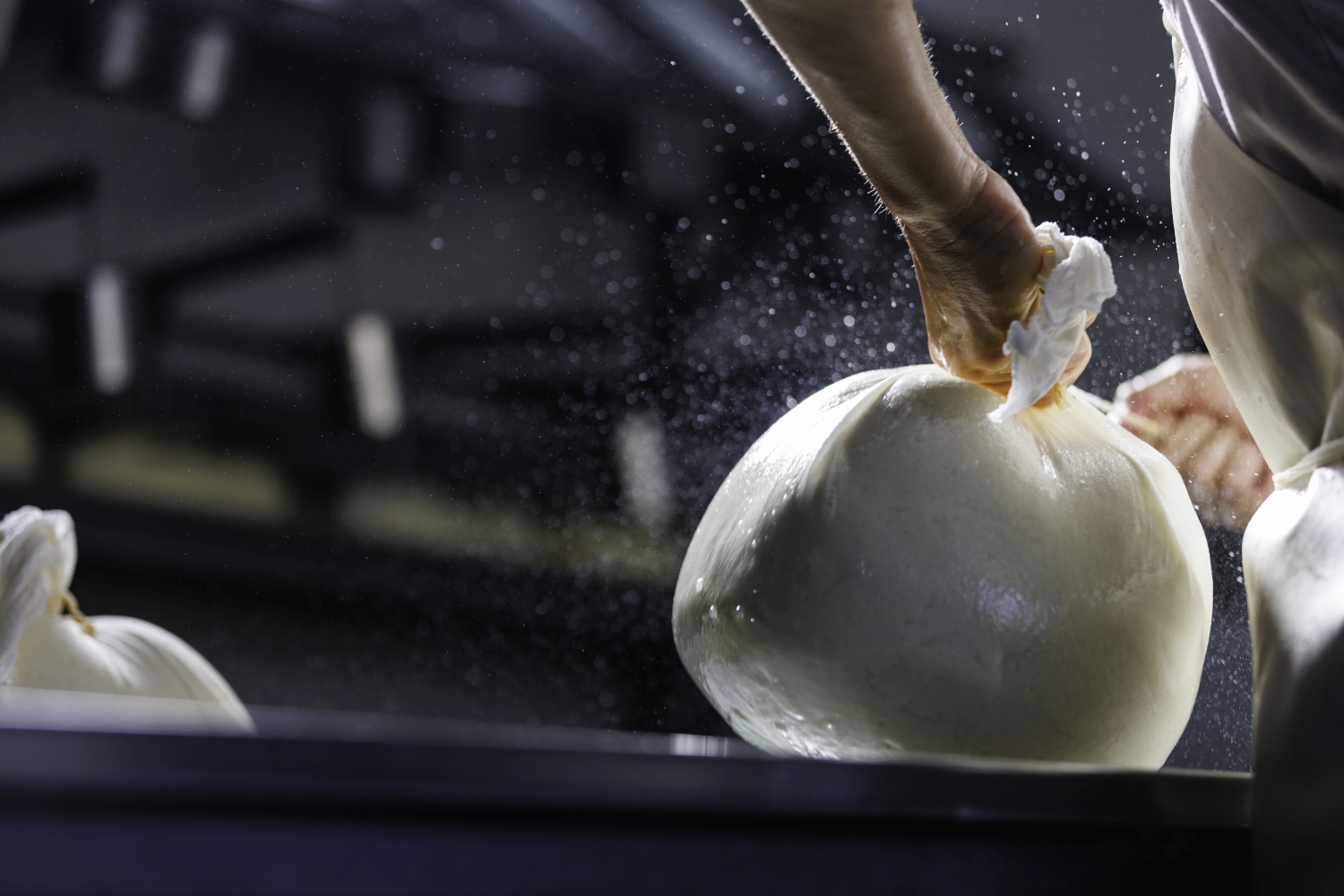 Try the unique food and wine
Menorca achieved the European Region of Gastronomy Award in 2022. Looking at its rich culinary heritage it is easy to see why. Sa Cooperativa del Camp organises tours and tastings at local producers. You can sample Mahón-Menorca Denomination of Origin cheese fresh from a dairy farm, or watch a demonstration of how to make mayonnaise, undoubtedly Menorca's most famous product, and a strangely fascinating process to see 'live'. The island is home to several vineyards producing high quality local wines, including Binifadet, where they also serve delicious food in a beautiful restaurant.
Go Stargazing
In addition to being a Biosphere Reserve, Menorca's protected natural areas and exceptionally clear skies have also earned it Starlight Reserve status. Polaris Menorca runs guided night hikes and stargazing workshops for those who want to experience Menorca under a night sky. Keep an eye out for their planispheres (star wheels) which are mounted across the island, including one at Torre d'en Galmés.
Know how
Our trip
Anna's trip was supported by Turisme de Menorca who provide adventure inspiration, information and booking links on their website. 
Getting there
Jet2 operate direct flights to Menorca from Birmingham, Manchester and London Stansted in the summer. EasyJet and British Airways fly there multiple times a day from London Gatwick.