When I first thought of Utah, I imagined rusty sandstone canyons, desert mesas and rocky arches. Indeed, there are five National Parks in Utah dedicated to the state's unique, arid environments, but after arriving in the middle of the night I'm pleasantly surprised to wake up instead to alpine views, emerald forests and no sand in sight!
For the next week I'm staying in Park City and exploring the surrounding Wasatch mountains by foot and bike while testing the area's reputation as a haven for food lovers. Considering I expected a desert, I wonder what other surprises lie in store from a town that's nicknamed 'Sin City'.
Outside, the warm bright sunshine is the perfect tonic for jet lag and the so-called British 'summer'. I'm staying on historic Main Street and I'm keen to explore its eye-catching strip of buildings with Wild West-style heritage fascias.
A shuttle bus decorated as an old street trolley rattles past a classic American theatre facade as I step onto a street lined with cowboy outfitter's shops. Park City was founded during the Silver Rush in 1868, quickly growing into one of the richest, wildest and most celebrated mountain mining towns in the west, and becoming a stark contrast to the Mormon settlers of nearby Salt Lake City.
When the mines closed, Park City was only saved from becoming a ghost town by another type of silver: the champagne powder loved by skiers and snowboarders. Today, Park City hosts tourists all year round. And as I wander past numerous bars, the High West bourbon distillery and the Wasatch brewery, it's clear why the Sin City tagline has stuck in one of the driest states of America.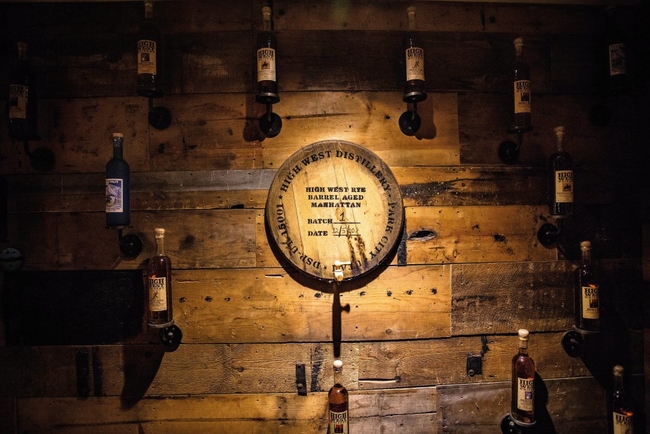 Time to explore by mountain bike. I meet up with Scott from White Pine Touring, my guide for the next few days. Today we'll cycle a fraction of the 450 mile trail network that surrounds the Park City area. As is often the case in the world's best biking locations, a good local guide is essential for cutting out those white noise trails and get straight to the classic hits.
Riding high
After a steady climb along mellow, rooty single-track we stop for a breather. Aspen trees are rustling in the wind and ahead the narrow dusty trail contours around the hillside. To the left, miles below, is a large lake; further away lie the jagged peaks of the Wasatch mountain range, with summits reaching over 3,600 metres. The first snows of winter will soon dust the summits. Scott pointing to the neighbouring foothills and the many trails we could ride. It's clear that this is his own personal playground.  
We stop at the Royal Street Café in Deer Valley resort for bison burgers. Park City apparently has some of the best seafood restaurants in the US; for a state as landlocked it says something about how much they like their food here. It's back on the bikes and we use the chairlifts to get even higher into the mountains. At the resort boundary we stop again at a trail head in a spectacular spot. 
Scott points out a makeshift wooden archway that stands before some rows of roughly cut timber benches. "This is where I got married" he exclaims.  "A bunch of us made the arch, then carried it up here". It's now known locally as the 'Church of Dirt' and it's got informal wedding reservations plastered all over it. Scott, like so many locals here, has a genuine love for these mountains, and it's infectious.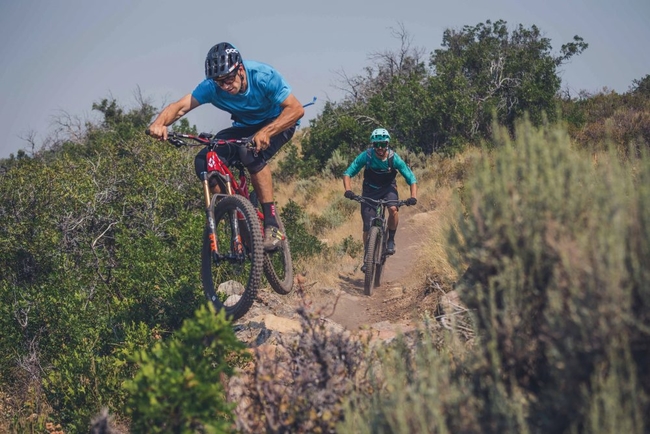 The next day dawns – today I'll be taking on the Ultimate Challenge, which from the sound of it sits squarely in the Type 2 fun category (the kind that is hellish at the time but makes you feel amazing later). 'America's toughest one-day road race' is the Queen stage on the Tour of Utah at 100 miles and 10,000 feet of climbing. 
If that wasn't tough enough, the route also drops down to the Great Salt Lake, where temperatures soar to 40 degrees. White Pine have sorted me out with a classic Specialized Roubaix road bike loaded up with energy food. I can't wait. 
Take on the Challenge
An early start at nearby Canyons Village sees riders gather below a vivid red sunrise. I am here with Julian, 
a French cyclist who looks no stranger to ridiculous tarmac climbs. I feel more than a little apprehensive. My main aim is to be able to finish the final gruelling Snowbird ski resort road climb (one of two 1,000 metre climbs!) before the pro riders overtake me. We have a four hour head start. Will it be enough?
The early section is a pleasant surprise. We take in classic farmlands dotted with red barns and bison in the rolling fields and it's "home cooked pancakes for y'all" at my first feed stop. Then we hit some gravel sections before winding back up to the mountains. As expected, the climbs now come thick and fast (or slow and painful, in my case).
But the views at the first summit across the Wasatch's peaks are stunning. I stop to capture the view on my phone - any excuse to breathe. A kid with a cooler offers passing riders ice pops while his dad sits watching the action on the roof of a classic RV.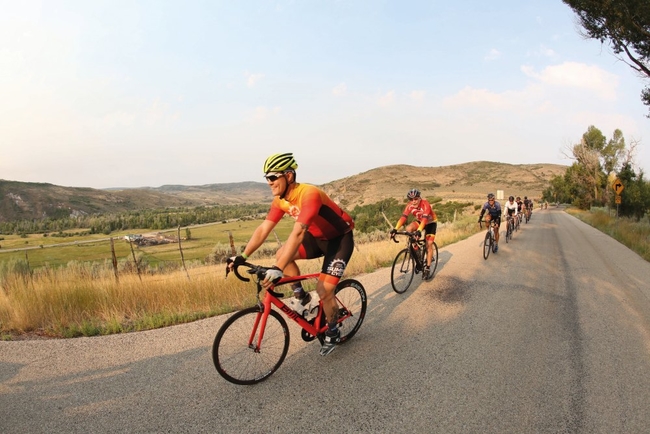 The final climb to Snowbird Resort starts like a treadmill, but the crowds are already lining the road ready for the pros. They really know how to cheer riders on in Utah - locals run alongside us offering barbequed bacon with tongs and kids have water pistols and ice cubes on hand to cool us down. When I finally finish, I realise I'm grinning. I sit back and watch the pros fly up the climbs on the big screen with my finishers, burrito and a beer all in hand. What a day.
Party in the playground
The taxi driver shuttling us back to town talks passionately about why he moved to the area from Michigan. He tells tales of all the celebrities who use his taxi and own hill-top mansions here: apparently Michael Jordan, Will Smith and Justin Bieber all come to stay, and he's proud that a certain "John Cheese - ya'know, the Monty Python guy," was in his taxi once…
After such a brutal day in the saddle I reckon I've earn myself some serious calories. Copper Moose Farm is an organic supplier to the Park City restaurants, and a few times a year they host a special dinner at which a different local chef prepares each of the six courses and pairs it with a suitable bottle of wine or liquor.
That's about all I remember, besides being blown away by some outstanding flavours. This dinner is just one of a host of events and festivals that get held here each year; crowned by the iconic Sundance Film Festival. 
The next evening we head to a music concert at Deer Valley, where an outdoor music stage has been set up at the foot of the grassy pistes. The sun sets behind the stage as a country band starts to play to a 3,000-strong crowd of dancing people.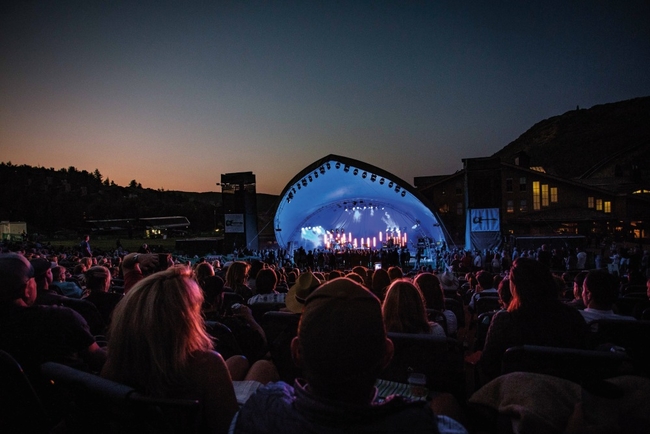 The next morning I swap my bike for a pole and learn to fly fish for trout, something completely new to me. By the afternoon I'm enjoying the peaceful location and I'm plenty wiser, even if no fish are harmed all day. Along with fly fishing, Utah's outdoor playground is perfect for hiking, rock climbing, stand-up paddle boarding, golf, horseback riding, hot-air ballooning and more. 
On my last day in Utah I meet up with Eric Porter, a local mountain biking legend who is going to show me around some of the wilder trails that head deeper into the Wasatch mountains. Eric is an ex-pro slopestyle rider and his back yard is a huge maze of dirt jumps.
I join him in his garage and find it filled with bikes, camping meals and bike packing kit. He is busy loading his bike up into his truck for our drive into the woods to find a secret, snaking ridgeline trail. Bikes unloaded, we ride up and down the contours of an epic ridge offering stop-and-stare vistas. The view of the mountains and valleys far below is incredible.  "Don't tell anyone about this!" he says with a wry smile. "I won't, I have literally no idea where we are!" I shout back. 
Travel info
Health & safety
The altitude can catch you out, so take it easy at when riding high up and remember to take sufficient water out with you on your bike. 
What to pack
Pack warmer clothes for the evening and for high altitude rides. Bring sun screen for the strong sun, too.
Our trip
Ed rode with a guide from White Pine Touring (whitepinetouring.com) and bike hire was provided by Jan's, which offers Specialized road and MTB bikes from £40 per day.
jans.com
The Tour of Utah Ultimate Challenge has limited spaces and costs £100 to enter including pre-race food, full support on the day and timing.
rideultimatechallenge.com 
Find out more about where to ride in Utah as well as info on Deer Valley's lifts, trails and summer concerts at Visit Utah.
visitutah.com
Getting there
Salt Lake City International Airport is a 45 minute drive from Park City. There are no direct flights to the UK - transfer through Amsterdam or New York with KLM or Virgin from £545 return. 
klm.com
Getting around
Free shuttle buses run in Park City and to Deer Valley Resort, Park City Mountain and the Utah Olympic Park. Find the timetable at 
visitparkcity.com
Where to eat and drink in Sin City
The River Horse restaurant 
This much-loved Main Street establishment is the perfect place to refuel after a day in the mountains, with offerings of rib busters such as blue cheese gnocchi or an amazing, all-American trio of elk, buffalo and venison served with sweet potato pie.
riverhorseparkcity.com
The High West Distillery Saloon
The saloon (think gastro pub) incarnation of this new, relaxed Utah distillery offers great food alongside a menu groaning with exciting whiskies. The smoky campfire blend was Ed's pick of their bourbons. Comfort food includes pork chops, bean stews and s'mores. Over 21s only. 
highwest.com
Atticus Coffee and Tea House
Park City does a fine line in indie coffee shops, and one of the very 
best is coffee house and bookshop mashup Atticus, serving up fresh brews, breakfast bagels and some seriously indulgent hot chocolates. Perfect on cold mornings pre-ride. 
atticustea.com
Royal Street Café
When you've biked all the way up 
to Deer Valley, a ski resort that turns into a mountain biker's mecca in the summer, whet your appetite at this much-loved café. Crawfish, crab and bison are the crowning glories on 
the quirky menu. 
deervalley.com