The original Ellis Brigham shop was set up in North Manchester in 1933 by my grandfather, Frederick Ellis. It was in a two-up-two down on Conran Street. Fred was an expert in footwear and textiles, and he specialised in devising new nailing patterns for boots.
He built up quite a reputation in the 1930s and 40s; people travelled to him to have their shoes repaired or seek his advice Fred was a keen cyclist, too, and spent any free time he had on his bike. He would compete in time travel trials up in Yorkshire, so he was rubbing shoulders with people who spent hours outdoors, getting to know a lot about what they needed from a footwear and clothing point of view. 
During the war, Fred wrote to the War Office, sharing his knowledge and advising the armed forces on how best to maintain their footwear. It was during this time that he collaborated with an engineer friend to make the Brigham-Peacock plate, which provided unparalleled grip on rock. When the war ended, there was a big push from the government to set up national parks, starting with the Peak District at the end of the 40s. The big idea was to get people healthy, and Fred spotted the opportunity to provide the right equipment for this new outdoor lifestyle.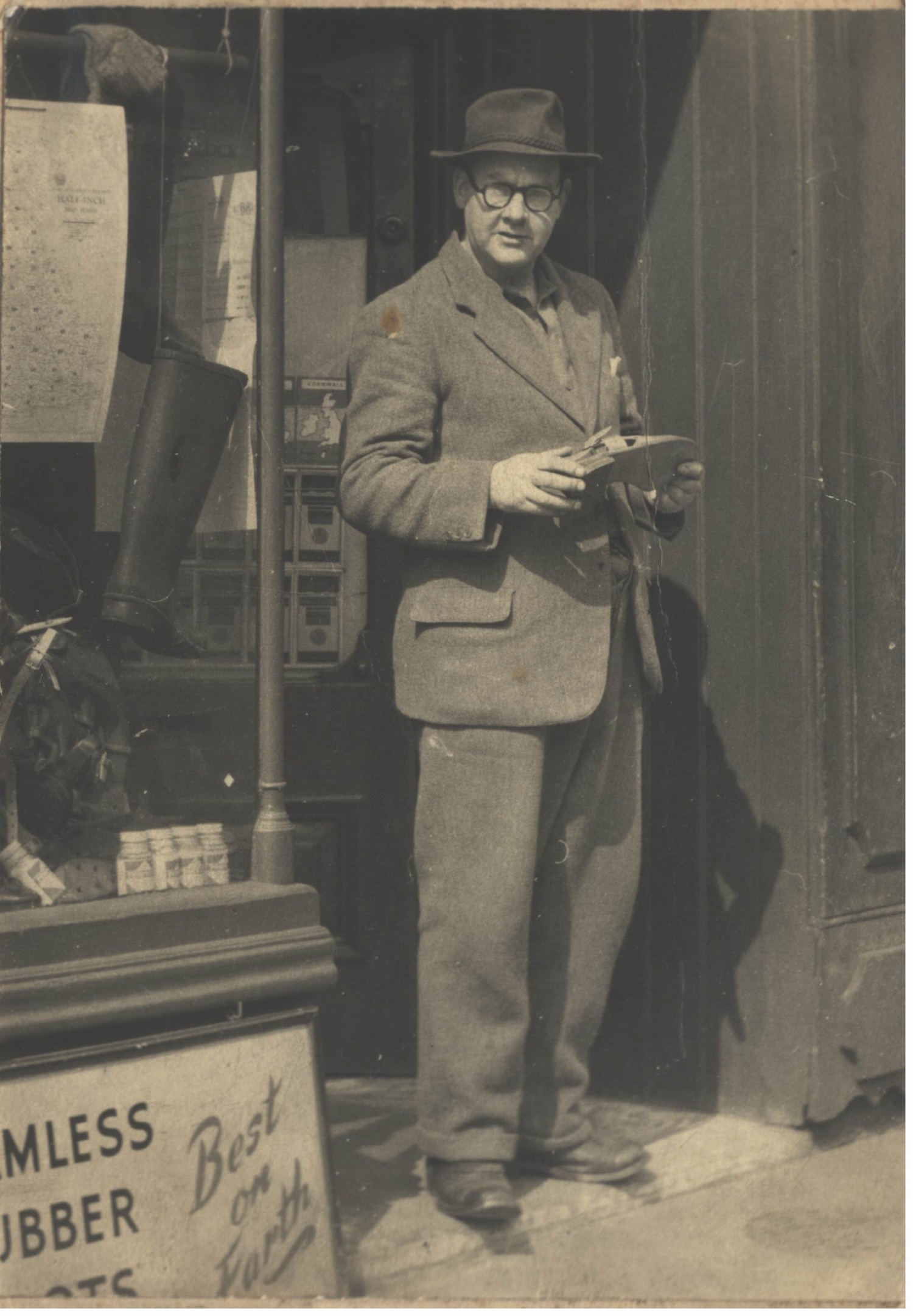 There was a lot of surplus army gear at that time so he would regularly head to the local airbase in Burtonwood to buy up stuff for the shop. When Frederick died in the 1950s, my uncle Bob took over the reins – later assisted by my father Ellis, when he turned 16. Demand was strong and they moved to a better location on Cathedral Street in the centre of Manchester, with enough space to expand the range.
By the 1960s, skiing, while still the preserve of the wealthy, was starting to become more accessible. They had a plastic ski slope built under one of the arches near the shop. The idea was that you could go there and take your first steps on skis before you went out to the resorts – a familiar concept in the current age of snowdomes, but groundbreaking for its day.
Ellis Brigham Mountain Sports stayed in Cathedral Street until the IRA bombing in 1996 which affected that whole area. But from the end of the 1960s Bob and Ellis began to expand into other cities: first Liverpool, then Bristol, North Wales, Aviemore and London. Today, we have 16 branches, and along the way Bob and Ellis initiated the close relationships we still enjoy with big brands. Bob attended the opening of The North Face's first store in Berkeley, California, in 1966, where The Grateful Dead played.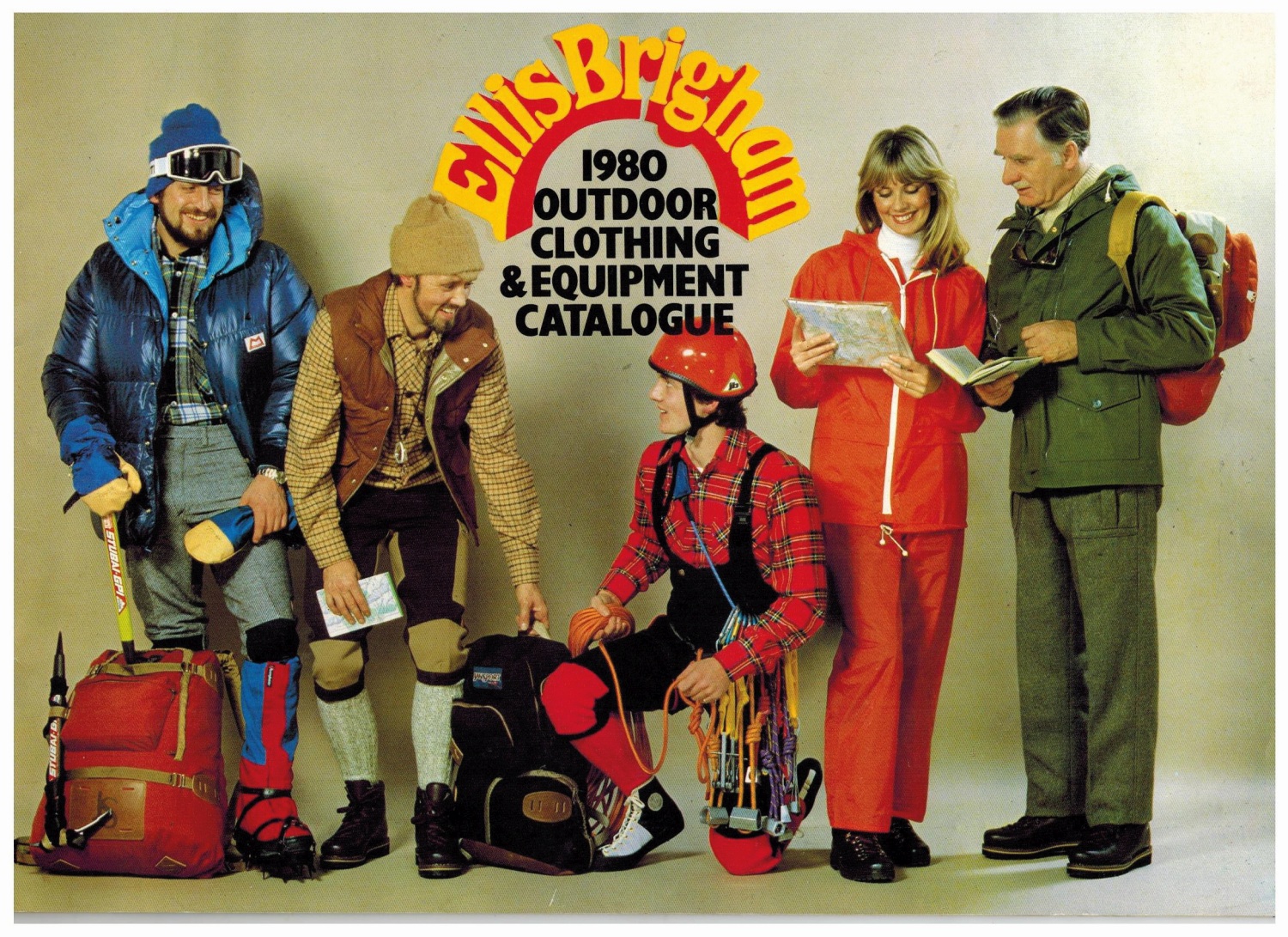 The gear produced by brands like TNF has come on light years over the decades. As recently as the 1960s there are shots of people on the Eiger in big Norwegian jumpers, which would weigh an absolute ton if they got wet. Now, we have breathable, waterproof fabrics like Gore-Tex. Unfortunately, the clothing industry contributes to a great deal of landfill. I believe we have a responsibility not just for selling the gear but also maintaining it.
Frederick was the king of make do and mend – his repair skills helped the business survive the war. While I'm sure he would be proud to see how Ellis Brigham has evolved (online shopping would probably blow his mind!), he would doubtless like to see us care more for the gear post-sale. This is exactly what we're intending to do via a renewed emphasis on in-store repairs. 
We believe initiatives like this are what set us apart. It might seem in our interest to sell new kit, but repairing is in our DNA. The Brighams are, first and foremost, a family that loves the outdoors. It's always been important for us to do our bit to inspire customers to go out and experience the natural world for themselves. That includes doing our bit to help protect it. We believe that's a legacy which would make old Fred proud.