Want to take a step away from the leafy green forest trails of Europe and tackle something a bit different on two wheels? Cycle tour operator, SpiceRoads has just added four new destinations to their Trails range of trips to offer something unlike anything you've biked before.
The countries of Thailand, Laos, Mongolia and Nepal might not be the first that come to mind when you're thinking of taking your mountain bike out for a spin, but these unique landscapes offer experiences unlike anything else.
Ride where no outsiders have ridden before, exploring new cultures and environments in some of the most remote corners of the Earth. Take on a new challenge and push yourself to the limits as you lose yourself on the trails and enjoy these spectacular locations from a unique perspective. Get on your bike and have a gander at these four brand new itineraries: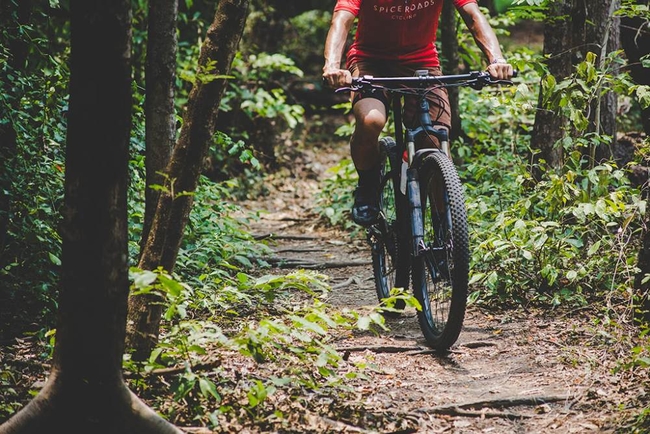 Chiang Mai Trail Experience
Start point: Chiang Mai, Thailand
Duration: 7 nights
Distance: 253km
Ride hard and wind down on this great tour of some of Thailand's most beautiful terrain. The days are fast paced as you head through jungles, down jeep trails and along rocky river valleys. Bounce along mountain singletrack and pedal through coffee orchards, tiny villages and remote tribal lands along the way.
You'll give your body a workout during the day but take advantage of Thailand's famously laid-back way of life in the evenings. Relax in riverside camps and tribal lodges with fantastic views. Perhaps take a dip in the pool or treat your aching muscles in a well-earned massage.
BOOK IT: From £1,340pp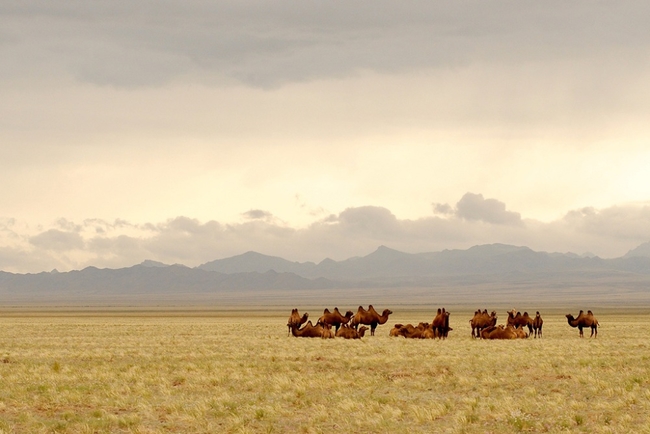 Mountain Biking the Gobi
Start point: Ulaanbaatar, Mongolia
Duration: 9 nights
Distance: 413km
If roads aren't really your thing, you should definitely try some desert riding. The Gobi MTB tour says goodbye to following someone else's path and hello to freeriding through vast open spaces. Blaze a trail across the dunes and find adventure along rocky cliffs and canyons. You will even be able to spot fossils amongst the towering prehistoric rock formations.
The Gobi is full of natural wonders to explore from the saddle. From a glacier nestled deep in Yolin Am and Dungenee Canyon, to some of the clearest starry skies you'll ever see, this tour blends technical rides with landscapes about as wild as they get.
BOOK IT: From £2,050pp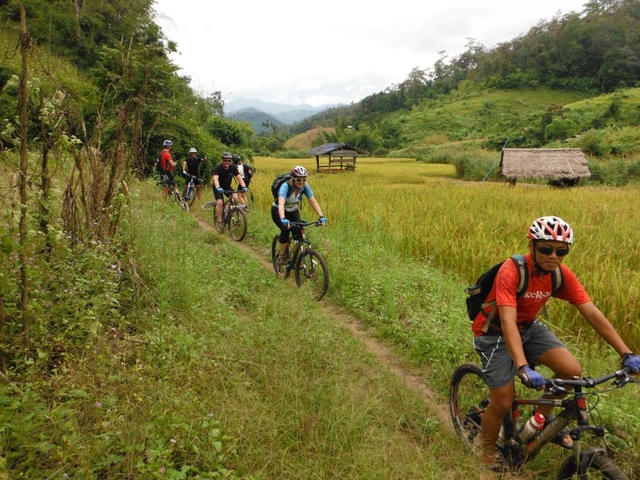 Hidden Tribes and Trails of Laos
Start point: Laung Prabang, Laos
Duration: 8 nights
Distance: 332km
As one of the last truly wild and unexplored parts of Southeast Asia, Northern Laos offers mountain bikers a ride to remember. This tour is pure adventure on two wheels, heading deep into hilltribe country on winding singletrack through dense jungle, isolated mountainsides and dirt roads.
Discover the local cultures, learn tribal traditions and meet the people who call this wilderness home. With over 30 unique tribes, you'll experience the authentic Lao way of life as well as finding some epic MTB terrain.
BOOK IT: From £1,260pp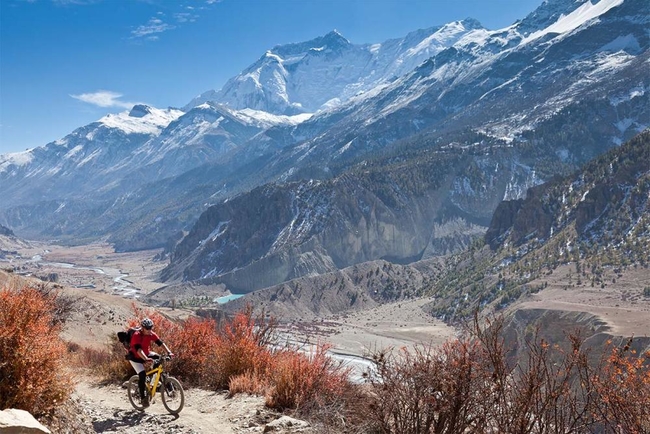 Everest All-Mountain
Start point: Kathmandu, Nepal
Duration: 9 nights
Distance: 177km
Reach new heights on two wheels and pedal above 4,000m on this tour through the Himalayas. Up above the clouds with the highest peaks in the world for company isn't a bad way to spend some time. The Nepalese foothills in the Solukhumbu region contain a huge network of outstanding singletrack as well as winding trails through rhododendron forest and village roads.
Bike the hugely varied landscape with breath-taking panoramas at every turn and even enjoy the views from a plane ride back to Kathmandu at the end of your trip.
BOOK IT: From £1,500pp
Like the look of the Gobi tour and want to see more? Take a look at some of the other epic MTB landscapes that Mongolia has to offer: