Hearing the call of the sea? Follow the ocean's edge with a rucksack on your back and see where it leads you on one of the world's wildest coastal trails – you could end up climbing volcanic peaks, crossing bear-ridden islands, meeting the ancient Greeks or making friends with seals.
From day-long jaunts on the sunny Mediterranean to challenging month-long point-to-point hikes along the Pacific, our ten best coastal trails from the four corners of the globe will make you itch to down tools, grab a map and trek along the edges of the seven seas.
GR34, France
Distance: 1,056 miles
It may not have a very wanderlust-inspiring name, but the route also known as the Sentier des Douaniers, or Customs Trail (so named because French officials would tramp along its length in search of smugglers), is a glorious one to lose yourself on in summer, following all of Brittany's Emerald Coast by foot. It's also the big daddy of our coastal walks list, at a whopping 1,056 miles. It begins in style at fairytale Mont Saint-Michel and passes sand dunes, secret coves and windswept Finistere before finally ending a thousand miles later at Pont Saint-Nazare.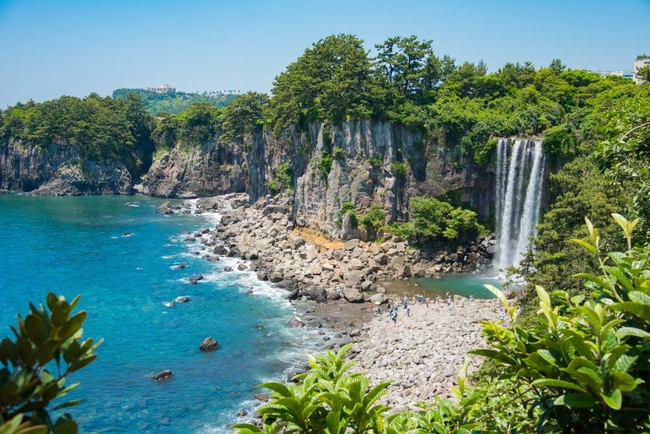 Jeju Olle, South Korea
Distance: 262 miles
Think 'hiking', and South Korea may not be the first destination to spring to mind. But things are changing fast for the burgeoning country as walkers flock to take on the new Jeju Olle Trail (the name loosely translates to The Pathway), which opened in 2007 and encircles the volcanic Korean island of Jeju. Made up of 21 connected and well-signposted trails, the route follows the coastline and opens up endless views of deep blue ocean and the green Hallasan mountains rising in the interior. You can even break up the miles by counting off the 368 'oreums', or mini volcanoes, that you pass. Jeju is known locally as 'treasure island' – this hike is the jewel in its crown.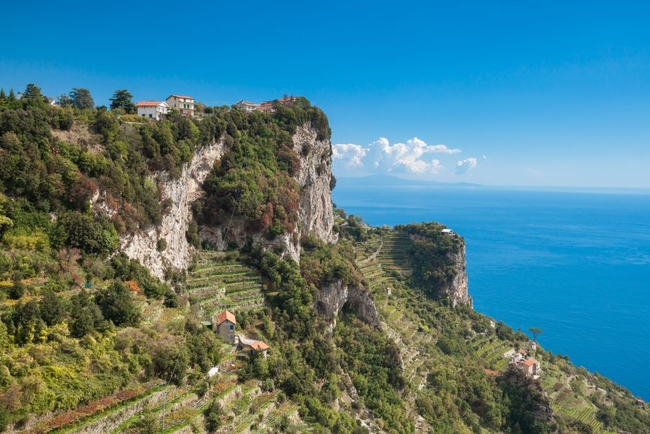 Sentiero degli Dei, Amalfi, Italy
Distance: 5 miles
Trek where deities used to tread on the Amalfi coast on this short but seriously beautiful trail. The 'path of the gods' follows old donkey routes as it hugs the south Italian shore between the towns of Agerola and Nocelle, taking walkers through forested valleys and past sun-drenched vineyards as it meanders alongside the sparkling blue Mediterranean Sea, with staggering views across to the island of Capri. The going isn't difficult, but there's a vertiginous drop to one side, so bring your head for heights. There's both a high and a low route to choose from - hiking both makes for a good day's walk.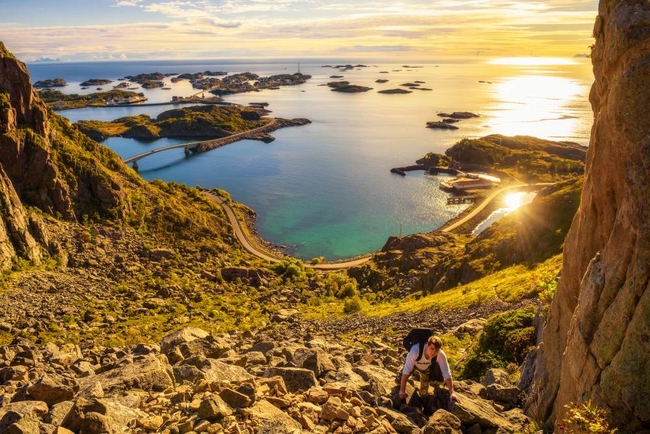 Length of Lofoten, Norway
Distance: 100 miles
Ok, so it's not technically a coastal trail, but hiking along the spine of Lofoten, the archipelago of islands off the coast of Norway, is an amazing way to explore this wild and mountainous landscape, and you'll have the ocean in near-constant view as you cross from the southerly island of Mostkenesoya to northerly Austvagoya. Most hikers take 11 days to cross the islands, catching ferries between each one, and you can pitch a tent at any point along the route. Plan properly for Lofoten – winter is treacherously cold here and even in summer, the weather can change without warning, although at least you'll have the midnight sun to guide your way.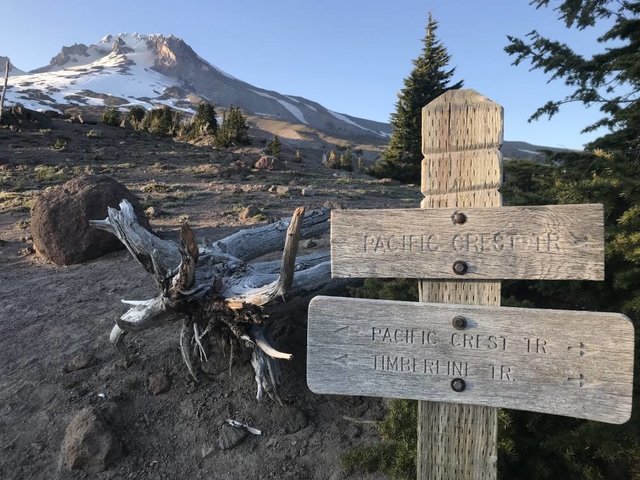 West Coast Trail, Vancouver Island, Canada
Distance: 46 miles
Dreaming of backpacking through the backcountry? Meet the West Coast Trail. 46 miles may not seem like a massive distance to conquer on this hike around the southwestern island of Vancouver in British Columbia, but like much of Canada, this is true wilderness. Expect no signs of civilization as you through-hike with all your supplies, but do plan for wide rivers to wade through, more than 100 ladders to tackle and big bears watching you from afar. You may have to face plentiful challenges on this ancient trail, which was once used by the First People to travel between villages, but you'll also fall in love with the 'WCT', as the faithful call it, as you skirt the rugged Pacific coast.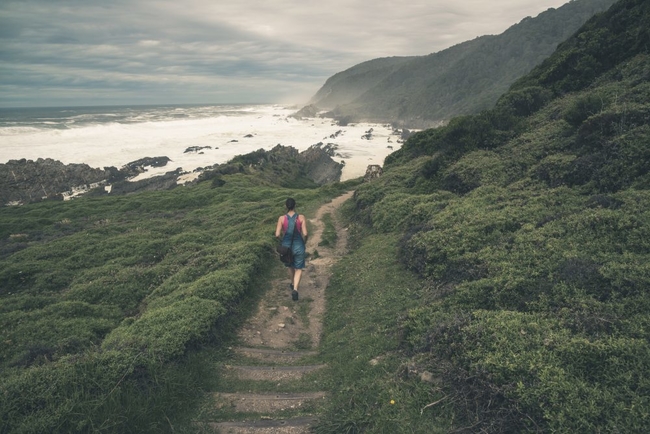 Wild Coast Hiking Trail, South Africa
Distance: 55 miles
If you want to fit a big adventure into just a week, look no further than South Africa's Wild Coast Trail. The name testifies to the untouched beauty of this route on the Eastern Cape, although it's actually said to originate from the number of ships that were wrecked on these unforgiving shores. From Coffee Bay to Port St Johns, the trail will lead you through rocky coves, along tall cliffs and past mangrove swamps, with plenty of inviting beaches to stop at along the way. You can also arrange homestays at the welcoming local villages that dot the route.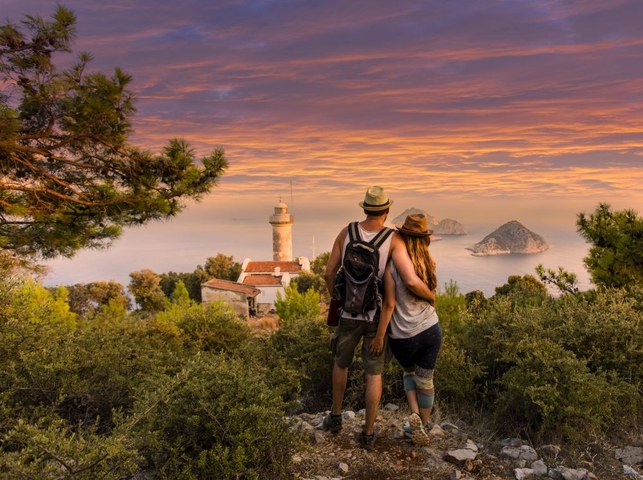 Lycian Way, Turkey
Distance: 356 miles
History buffs can hike straight into the heart of Roman and Greek history books on this storied trail along the coast of ancient Lycia in the south of Turkey. The Lycian Way is easy to follow as it meanders along the flanks of the sparking Mediterranean, winding through mountains on old Roman roads and passing ancient gems such as the Myra rock tombs and the site of ancient Olympia. Plentiful campsites dot the route – pack a tent and escape into a different world on a route so drenched in bygone eras it's known as the 'trail of ghosts'.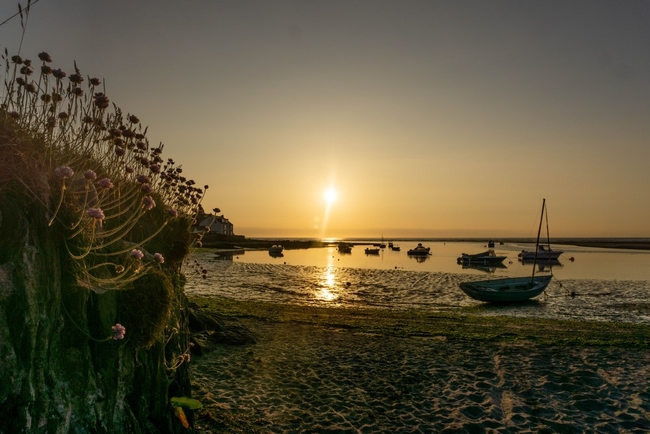 Pembrokeshire Coast Path, Wales
Distance: 186 miles
There are 7,723 miles of coastline ribboned around Great Britain, but we'd argue that the most glorious stretch of all, for a walking adventure at least, is the 186 miles of the Pembrokeshire Coast Path in Wales. Starting in the village of St Dogmaels in the north and ending in Amroth in the south, this winding trail through the UK's only coastal national park is home to endless treasures – dolphins and grey seals, castles and crumbling forts, red sandstone bays and brightly coloured fishing villages. And if you take on the path in summer, you can stop for a dip at as many of the 58 white sand beaches that the trail passes as you please.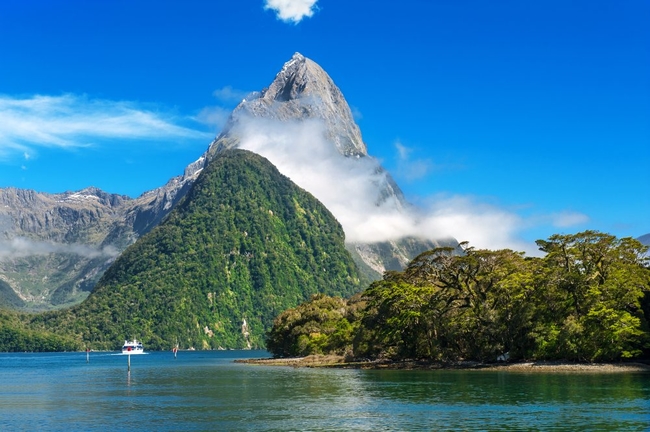 Milford Track, New Zealand
Distance: 33 miles
Get in line – only 40 hikers per day are issued permits to walk what is rightly considered one of the most jaw-dropping coastal routes on the planet. Plan four days to follow the shores of South Island's winding fjords to reach Milford Sound, with the added challenge of summiting 1,154 metre Mackinnon Pass along the way, as well as carrying all your supplies and water as you walk between the trail's three camping huts. It's worth all that effort for the sheer pleasure of tramping through rainforest, across rocky suspension bridges and past cascading waterfalls, with the final reward of reaching the huge open waters of Milford Sound, one of the most majestic sights on Earth.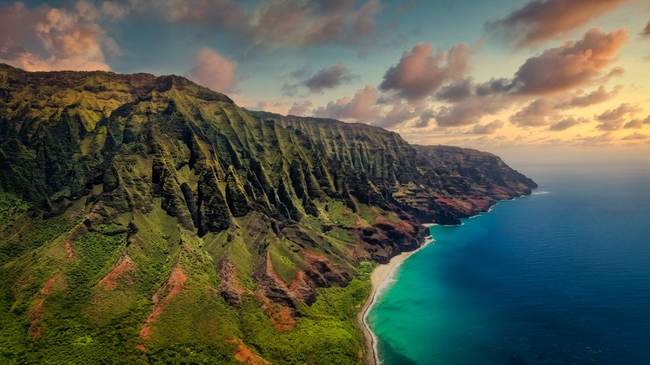 Kalalau, Hawaii
Distance: 22 miles
There are hundreds of miles of trails criss-crossing Hawaii's seven inhabited islands – so why is Kalalau, on the island of Kauai, always at the top of every Hawaii-bound hiker's bucket list? The Kalalau may only be 22 miles long, but it's considered one of the most beautiful and most dangerous walks in the world. Most hikers take one or two days to scramble along this section of the steep Nā Pali Coast, and camping on remote and dreamy Kalalau Beach, reachable only by foot, makes a worthy reward for their pilgrimage. But be warned – rainfall makes the trail nigh-on impassable, so pay close attention to the weather forecast before attempting it.