You can learn to dive almost anywhere in the world – but where can you go that will give you a great taste of all that scuba diving has to offer? Where in the world can a beginner see all the sights and wonders, from wrecks to sharks, which experienced divers rave about?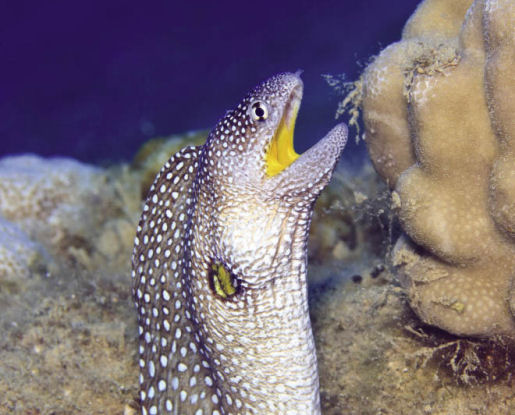 We've selected 10 places that are not only suitable for novice divers in terms of the diving conditions and the professional standard of tuition available, but that also offer spectacular diving in their own right.
1. Taba Heights, Egypt
Diving around Taba Heights in the north of the Gulf of Aqaba is particularly good for beginners – the water's warm here, there are barely any currents or waves, and there are fewer divers than in Egypt's busier resorts. The resort is self-contained and located right in the middle of the desert, so if you're looking to get away from it all and holiday in splendid isolation, this could be the place for you.
Underwater, you'll explore coral gardens and sea-grass meadows where you're likely to see clown fish, lionfish and beautifully coloured butterfly fish. Bigger animals are spotted here too – turtles, blue spotted stingrays and moray eels can be seen at many dive sites. The dive centre at the resort, Red Sea Waterworld, is friendly and has a bar – a great place to hang out in the evening after a day under the water.
2. Sharm El Sheikh, Egypt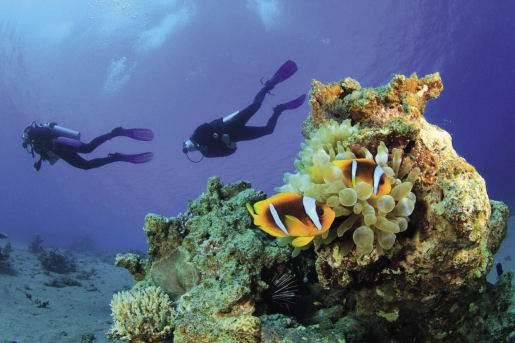 Sharm El Sheikh is one of Egypt's original diving destinations – and diving is what tempted holiday makers here in the first place. Egypt remains good value for money for divers and there are many excellent dive sites.
Learn to dive in Sharm and you'll start off exploring the pretty coral gardens and sheltered sites close to the town. As your training progresses, you can tackle some of the more exhilarating dive sites a little further afield. The marine reserve of Ras Mohammed regularly features on lists of the world's best dive sites. Here you can see large schools of fish, turtles, and, if you're lucky, sharks and manta rays. The Thistlegorm wreck can also be dived on a day trip from Sharm. This Second World War wreck is a time capsule, still carrying its cargo of jeeps, motorbikes and guns.
3. Malta
The clear waters of Malta, and her sister island Gozo, have some of the best diving in the Mediterranean. Malta is particularly well-known for its wrecks, many of which have been purposely sunk for divers to explore. Some of these are around 30m deep, including the 100m-long tanker Um El Faroud, and more suitable for divers wishing to extend their experience or further their training, but there are wrecks, such as HMS Maori in Valletta Harbour, which are suitable for all. Gozo has some lovely, shallow dive sites that are excellent for beginners. The most unusual are the Blue Hole, where you swim through an underwater arch, and the Inland Sea – you dive from a lagoon, through an 80metre-long tunnel to the open sea.
4. Spain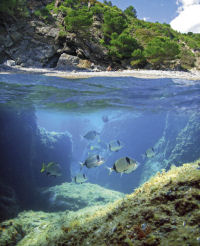 There are endless possibilities for learning to dive in Spain. There's the Costa Brava, the Costa del Sol and the Costa Blanca on the mainland and there are also many places to learn to dive in the Balearics – cavern diving is popular in Menorca and Majorca, or you can combine diving with night life in Ibiza.
Clear water with few tides or currents mean conditions are excellent for learning to dive, though reefs in the Mediterranean have less colourful marine life than elsewhere. The best dive sites are often found in marine reserves such as the Medas Islands off the Costa Brava or Cala d'Hort in Ibiza.
There's some good diving in the Canary Islands too – though currents here can be strong at some sites and many places are too deep for beginners. The water is very clear though and the volcanic geology makes for interesting underwater topography.
5. Australia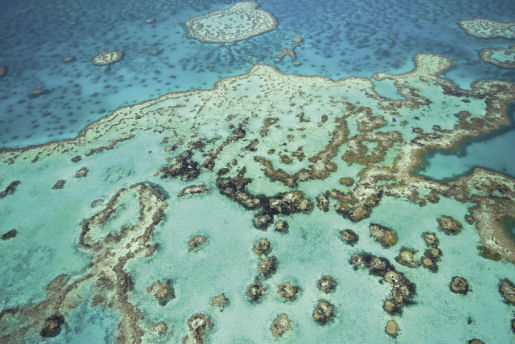 If there's anywhere that's going to inspire you to take up diving, it's the Great Barrier Reef. More than 1,500 species of fish are found in this incredible ecosystem. There are sharks, rays, whales, dolphins and turtles as well as colourful reef fish and spectacular corals. Popular dive sites include the wreck of the SS Yongala, which sank in 1911 and has been completely colonised by marine life over the past 100 years. The wreck itself is covered in coral, and large schools of fish swim around its decks and hull.
Near Cairns, top dive sites include Michaelmas Reef and Flynn Reef. There are plenty of quiet sites for beginners and many professional diving centres offering excellent training.
Once you've learned to dive, you can hop on to a liveaboard boat to head further afield and explore dive sites along the quieter Ribbon Reefs north of Cairns.
6. Maldives
The Maldives has some of the best scuba diving in the world, for beginners as well as experienced divers. The reefs are pristine, but even they are outshone by the megafauna. The biggest fish in the sea, the whale shark, is regularly spotted here – South Ari Atoll is a hotspot for these gentle giants, which can grow as big as a bus and feed only on microscopic plankton. Manta rays are also often seen. These graceful fish can have a wingspan of up to 9m.
Qualified divers can join liveaboards to explore several places during their holiday, but for beginners it's easier to be based on land to learn. Most resorts have dive centres on site, and you get to unwind at the end of the day on one of the most beautiful desert islands on earth.
7. ABC Islands, Caribbean
The ABC Islands – Aruba, Bonaire and Curacao – have great Caribbean diving for beginners. Their clear water and calm conditions mean diving here is like swimming in an aquarium. Located in the Lesser Antilles off the coast of Venezuela, the islands lie below the hurricane belt, which means you can holiday here all year round and be pretty sure of having good weather.
Aruba is the busiest of the islands, and there are plenty of other activities here to keep you occupied when you're not diving, whether you want to windsurf, kitesurf, mountain bike, sail or horse ride. Bonaire and Curacao are quieter – diving is the main sport here and the reefs are generally healthier and more colourful. Most diving on Bonaire and Curacao is done from the shore – the sites are close to land and there's no need to get on a boat to explore them.
8. Bali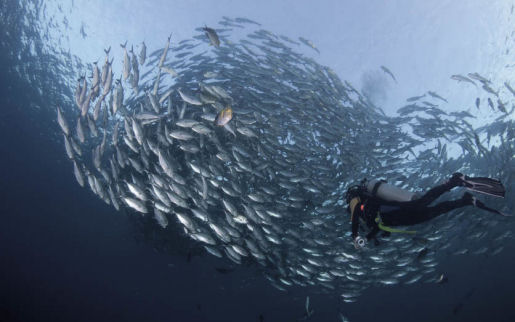 The seas around Indonesia are some of the most bio-diverse on the planet – and that makes for very interesting and colourful diving. There is an amazing range of weird and wonderful critters, from tiny nudibranchs (sea slugs) to massive mola mola (sunfish). The reefs are swarming with reef fish, and creatures are hiding in every nook and cranny if you look closely enough.
The 120m-long Liberty shipwreck off Tulamben is a popular dive site, and suitable for beginners. Since it sank, the wreck has become a complete ecosystem, from the corals growing on its hull to the reef sharks circling in the water column above.
In Bali you can combine diving with cultural and other activities, such as surfing, mountain biking and hiking. There's also some great food to be had.
9. Mexico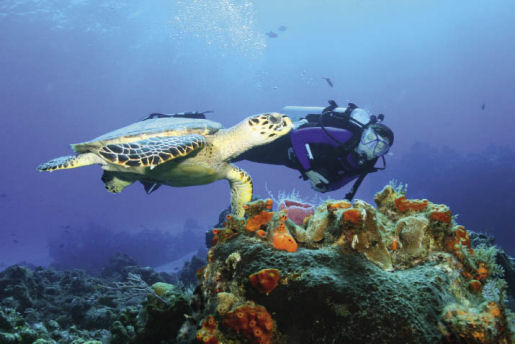 Mexico's Riviera Maya and the island of Cozumel has varied reef diving, clear waters and plenty to see. Hawksbill turtles are common as are eagle rays, moray eels and hundreds of species of Caribbean reef fish. Every year, whale sharks come here too. The massive sharks congregate between June and September to feed on plankton – up to 50 can be seen at once.
The chance to dive in cenotes – sinkholes – also draws divers to Mexico. In these amazing caverns, which are flooded with incredibly clear fresh water, are stalactites and stalagmites as well as signs of ancient cultures.
10. UK
It might not have the warmest water, but the UK has some excellent places to dive. The beauty of learning to dive at home is the flexibility – you don't have to learn everything in one week while you're on holiday, but can take your time and get as much practice as you want in a pool before heading into the open water.
Training in the UK also means that when you do go abroad diving, there's no need to spend hours reading a theory book or doing lessons – you can spend all your time in the water. Diving clubs all over the country can teach you to dive, or you can visit a professional dive centre. Stoney Cove (www.stoneycove.com) is an inland dive centre in Leicestershire – you dive in a flooded quarry where plenty of wrecks and items of interest have been sunk for divers to explore.
How to learn
There are several different agencies that offer scuba diving tuition. The largest is the Professional Association of Diving Instructors (PADI). For more information visit their website www.padi.com. In the UK, many clubs are affiliated with the British Sub Aqua Club (BSAC). For more information about the training they offer, visit www.bsac.com