COAST TO COAST, UK
LENGTH: 140 MILES
RIDING HIGHS: A tough, rewarding climb up Hartside Pass in the North Pennines, often called England's last wilderness.
If the very thought of a gruelling Lands' End to John o'Groats down the length of Britain makes your thighs ache, try a shorter but no less epic bike tour across the width of England instead. The three-day, 140 mile Coast To Coast (also called Sea to Sea) route meanders through some of England's wildest landscapes. Start in Whitehaven to the west and ceremoniously dip your back wheel in the sea, then hit winding roads through the Lakes and Peak District and on to Tynemouth in the east, camping, bivvying or staying in B&Bs along the way.
BOOK IT: Trail Bikes offer a two to five-day cycle from Whitehaven to Tynmouth from £245, including accommodation, luggage transfer and rider support.
NOVA SCOTIA'S CABOT TRAIL, CANADA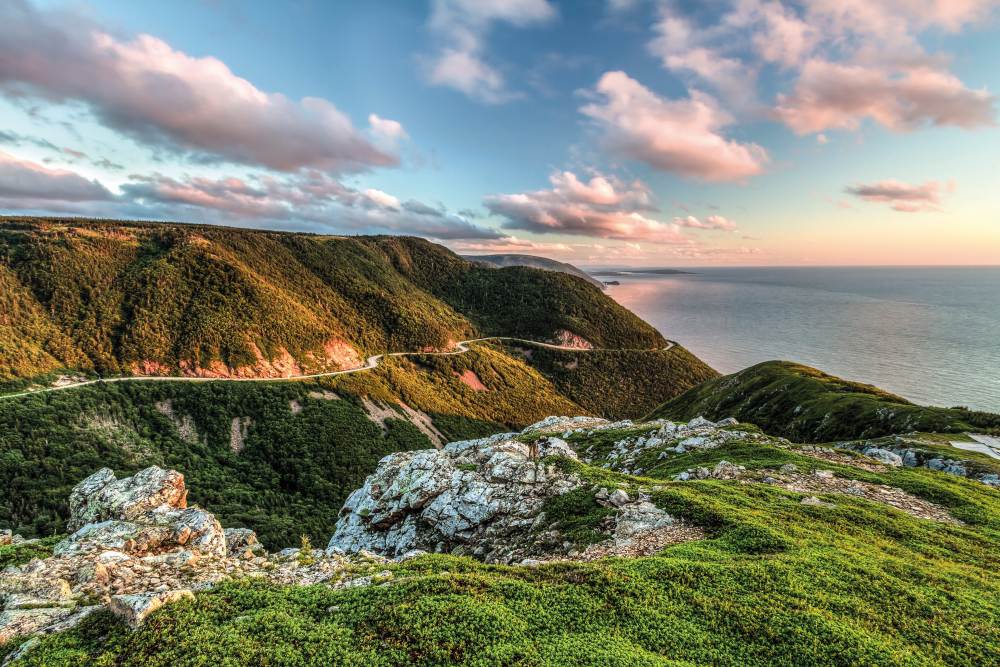 LENGTH: 185 MILES
RIDING HIGHS: Take a hiking break on gorgeous coastal trails.
Heaven in a road trip. This 185-mile route snakes and ribbons all around the edge of Cape Breton Island, the most easterly point of Nova Scotia and a wonderful wild place where whales frolic in the ocean, bears and moose roam the woods and the undulating but not unduly challenging coast road passes through a myriad of pretty clapboard villages that all boast excellent pubs. Pack your camping kit in your panniers - once in the National Park, cyclists can bed down at a series of lovely state-run campsites in the woods. The local river, the Margaree, hides secret deep pools perfect for a post-cycle swim or a day off in a kayak.
BOOK IT: FreeWheeling offer a five-day guided cycle for £1,432 including food, accommodation and rider support.
GARDEN ROUTE, SOUTH AFRICA
LENGTH: 124 OR 469 MILES
RIDING HIGHS: Plan your cycle between June and and you might spot migrating humpback whales from your saddle, or go in March to join a leg of the Argus Cape Town cycle tour race.
An iconic road trip, South Africa's much-loved Garden Route is even more rewarding when conquered on two wheels. It doesn't wind through manicured gardens, if that's what you're thinking – the route is so named for the gorgeous indigenous forest surrounding it as well as the deep gorges, blue lagoons and secret coves it passes, a landscape that is constantly changing even over just a few days of riding. Ride from Mossel Bay in the west to Storms River in the east for a relaxed 124 mile potter, or start in Port Elizabeth and head to Cape Town for a challenging seven-day ride over 469 miles.
BOOK IT: Bike Adventures offer a two-week Garden Route cycle for £1,995 including all food, accommodation and rider support.
ALPS TO OCEAN TRAIL, NEW ZEALAND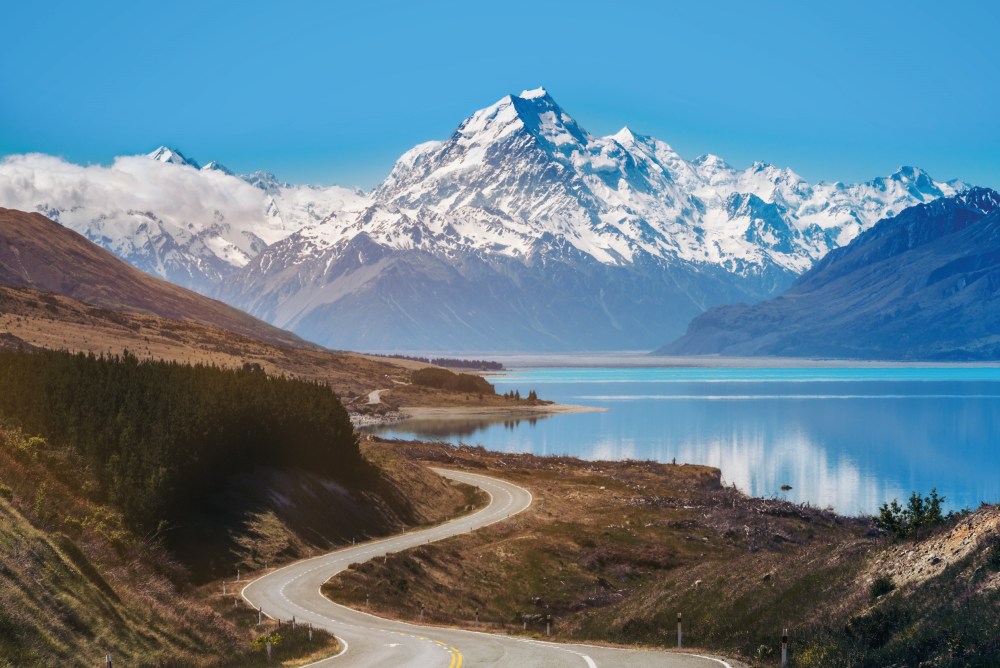 LENGTH: 180 MILES
RIDING HIGHS: Riding through the spectacular moorland of Mackenzie Basin, ringed by snow-capped mountains.
New Zealand's cycle revolution is seeing scores of new routes opening up the wild landscape of the island to cyclists. The longest and arguably best trail in the pack is the enticingly-named Alps to Ocean, a jaw-droppingly beautiful cycle from the Southern Alps to the Pacific that passes Lake Pukaki, majestic Mount Cook and more locations from The Hobbit and The Lord of the Rings than you could shake a bike pump at. The route itself is a mainly flat and smooth trail with some road segments, and thus suitable for beginners.
BOOK IT: Pure Trails New Zealand offer two six-day rides, one of easy and one of medium difficulty, from £989 including rider support, food and accommodation.
COAST TO COAST, COSTA RICA
LENGTH: 290 MILES
RIDING HIGHS: Pedalling miles of relaxed beachside roads and stopping for fresh, locally-grown coffee in the mountains.
There's no landscape more lushly rewarding than Costa Rica, and if you can handle the heat, it's best explored by bike. The Coast to Coast route takes in rainforest, volcanoes and coastline on its way from San Jose on the Pacific side to Tortuguero on the Caribbean, crossing the 3,400 metre-high Cerro de la Muerte pass and meandering through the coffee and banana plantations of the Orosi valley. A tropical treat of a trail, but a tough ride if you take on the Cerro de la Muerte (literally, the 'Summit of Death') – one for cyclists with a good level of fitness.
BOOK IT: Exodus offer a 15-day coast to coast ride from £2,999 including flights, food, accommodation and rider support (this misses out the taxing Cerro de la Muerte climb).
ARIZONA TRAIL, USA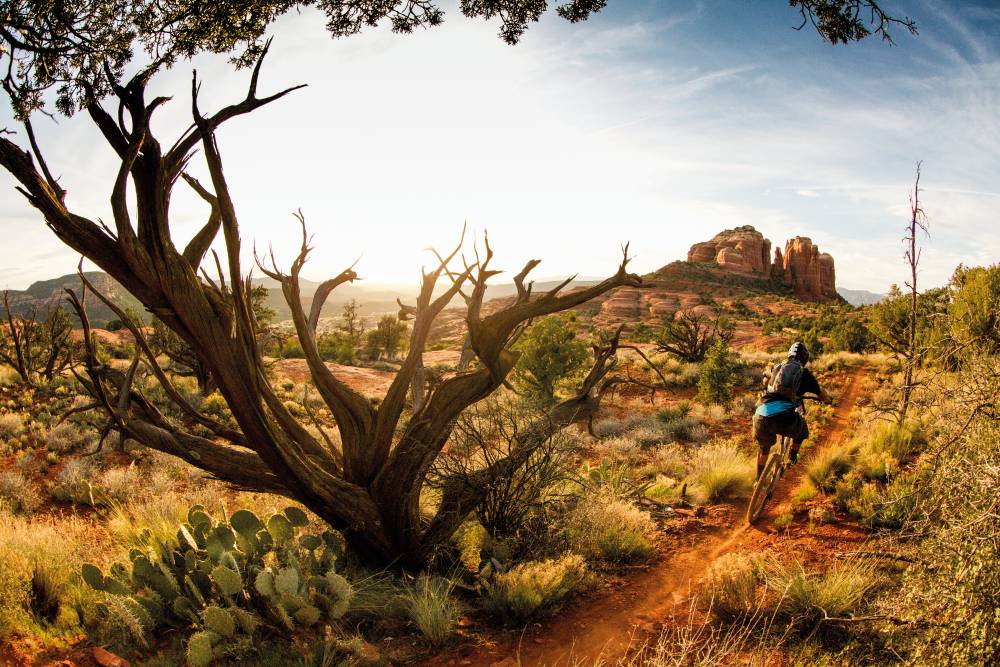 LENGTH: 800 MILES
RIDING HIGHS: Some of the sections of this already-challenging route call for technical mountain biking – man amazing wild ride if you're fit enough. Arriving at the lip of the Grand Canyon on your own steam will fill you with pride.
Imagine 800 epic, car-free miles stretching across the state of Arizona, reaching up from Mexico in the south west to Utah in the north. That's the AZT. It links mountains, forests, the Sonoran Desert and the Grand Canyon, and is only passable in the friendlier temperatures of spring and autumn. The route is almost totally unpaved singletrack, and calls for a tough mountain bike to master it. There are some campsites, but most of the time you'll be wild camping out in the desert with just your bike for company. The incredibly clear night skies are wonderful for stargazing. One for the hardiest of bikers.
BOOK IT: If you're an experienced bike packer you're best off taking on the AZT solo, so you can set your own pace. Bikepacking has an excellent guide to riding and camping along the route.
LHASA TO KATHMANDU, TIBET
LENGTH: 621 MILES
RIDING HIGHS: Cycling into Everest base camp is a tough but unforgettable experience.
Cycling the Tibetan Plateaus from Lhasa to Kathmandu is an awe-inspiring experience. The 621 mile route winds over five major passes above 5,000 metres as it follows the backbone of the Himalayas, passing monasteries and temples where prayer flags flap in the wind. Riding to Everest Base Camp is a major cycling challenge - the road climbs almost fifty hairpin bends over the Pang La Pass, but up at 5,150 metres you'll be rewarded with jaw-dropping views across the Himalayas and of Mount Everest before a marathon downhill cycle to Nepal.
BOOK IT: Red Spokes offer a 26 day ride from £2,595, including accommodation and rider support.
HO CHI MINH TRAIL, VIETNAM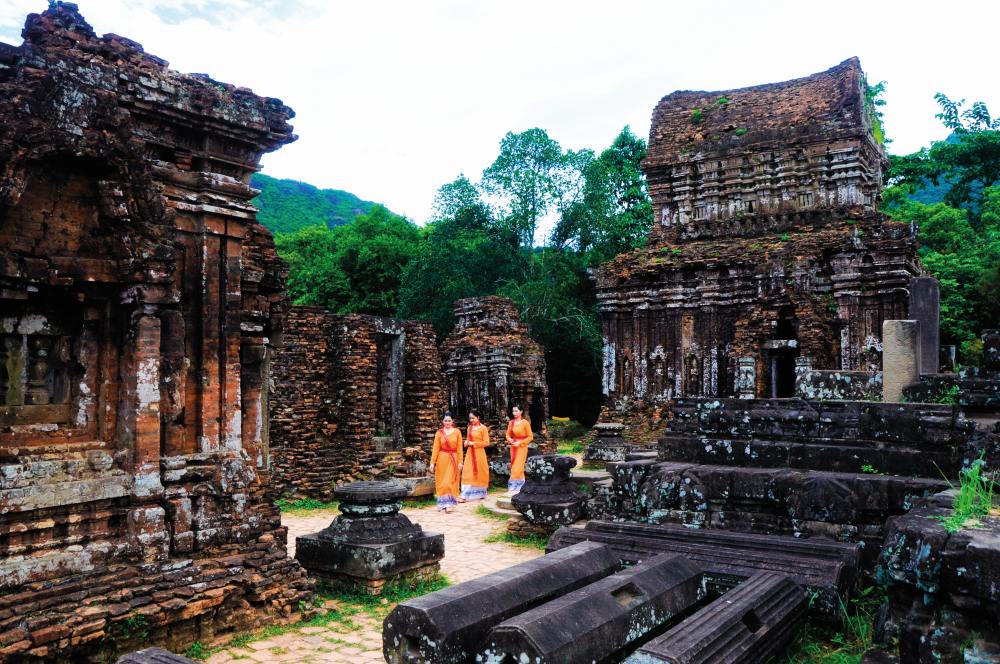 LENGTH: 572 MILES
RIDING HIGHS: Cycling past the bizarre karst formations and thick jungles of the Truong Son mountain range.
If you want to get to the heart of Vietnam, this newly constructed and mostly traffic-free highway down the spine of the country is the perfect way to do it. The route that Spice Roads will lead you on takes you through farms, orchards and tribal villages as well as to the spectacular caves of Phong Nha and the ancient royal seat of Hue. This is also a sobering ride - you'll cycle through the DMZ (Demilitarized Zone) and pass Khe Sanh combat base, where relics of the Vietnam War are exhibited. These days the trail is peaceful, quiet and endlessly beautiful, following tracks through green forest and the misty mountains of Truong Son and ending at the imperial city of Hue.
BOOK IT: Spice Roads offer an 11 day ride including accommodation, food and rider support for £1,615.
CAMINO DE SANTIAGO, SPAIN
LENGTH: 480 MILES
RIDING HIGHS: Leaving the Castillan plains behind and climbing up to the famed cross on the Monte de la Cruz de Ferro.
A pilgrim's route since the middle ages, the 480 mile-long Way of St James meanders along the whole top of Spain and through the green mountains of Galicia on the way to Santiago de Compostela. There are multiple possible routes for so-called bicigrinos to follow, but the well-signposted Camino Frances is the most famous, beginning in Roncesvalles and pitstopping in Pamplona, Burgos and Leon on the way to the west. The mountains offer exhilarating downhill rides and the rolling green valleys of Galicia are a breezy joy on two wheels. Cyclists can camp or stay in traditional pilgrim's hostels called albergues.
BOOK IT: Mac's Adventure offer an eight-day cycle from Leon to Santiago from £575, including accommodation and rider support.
THE HEBRIDEAN WAY, SCOTLAND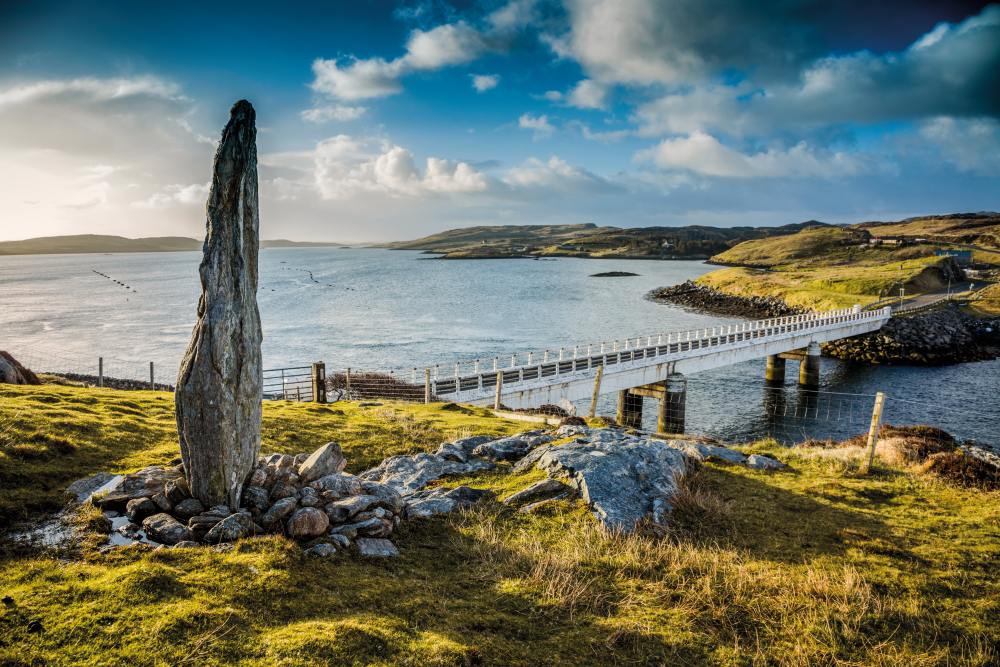 LENGTH: 185 MILES
RIDING HIGHS: Spot eagles, dolphins and wild ponies.
Is this the most dazzling route in Britain? Take the high road – literally – by following this terrific route along the length of the Outer Hebridean archipelago from Vatersay in the south to Lewis in the north. No less than 10 glorious islands to cross mean there's always more stunning scenery around the corner, plus an excuse to have a whisky on every one you tick off... Following part of National Cycle Network's route 780, this is an easy route to follow even if you're navigationally-challenged. You'll pass gorgeous white sand beaches, wild moorland, the Calanais Standing stones and Kisimul Castle.
BOOK IT: Ticket to Ride Highlands can provide bike hire, panniers and transport, prices on request (from £120 for hybrid bike hire and £70 for transport per person per week).