Who knew that over the course of 2020 and 2021 we would be locked down under the oppressive shadow of coronavirus, but all being well we will soon be able to go exploring again. And when we do we'll be armed with tents that can fit into a litre bottle of water, cameras that dive into the ocean to explore the mysteries of the deep, bike computers that can scare off thieves and, finally, a solution to that age old-question – where did my hold luggage end up?
Whether you're planning to make the most of the summer with a series of fastpacking hikes, long-distance cycle tours or aquatic adventures, these six bits of cutting-edge gear are well worth the investment to help you go further.
Primus Klunken Bottle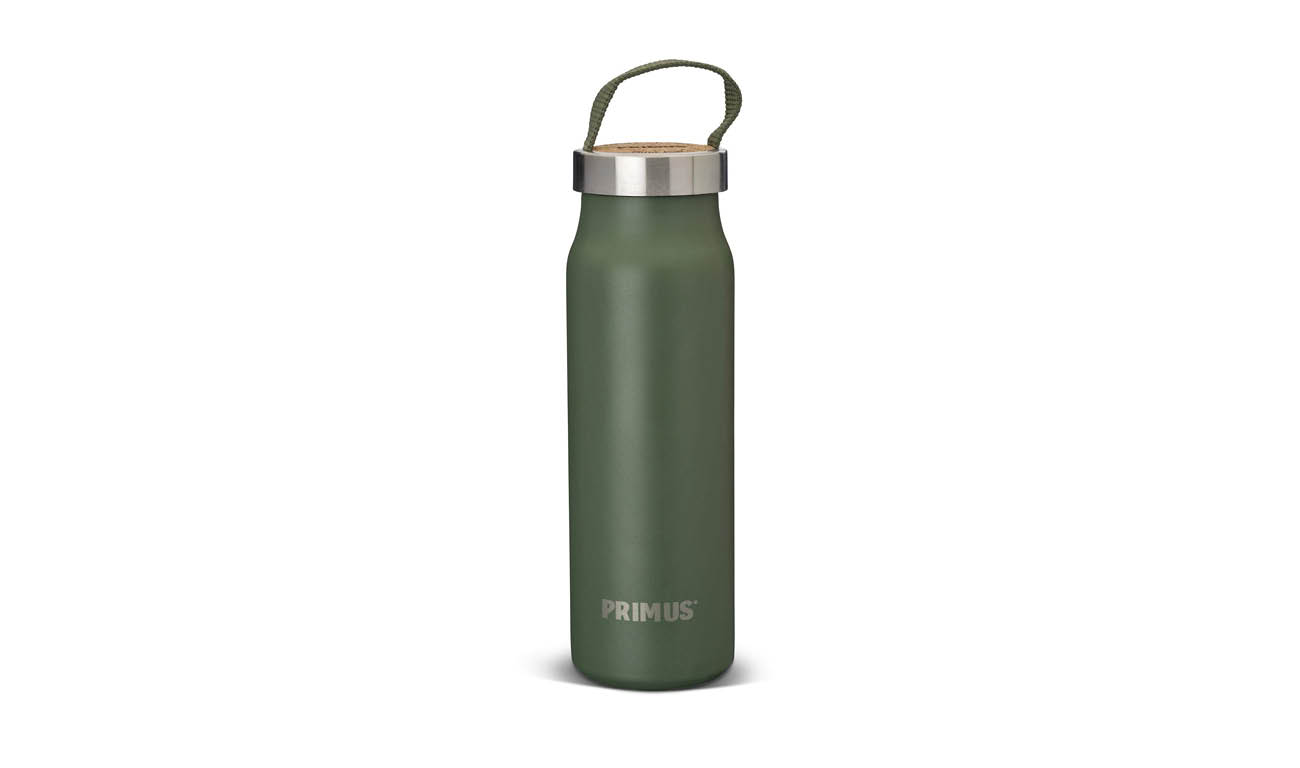 Designed to fit with the timeless styling of Fjallraven's Kanken backpack the Klunken certainly looks the part. The stainless steel and cork lid has a neat little webbing strap handle – a nod to the Kanken, and the simple double walled construction ensures that your bilberry cordial stays cool and rosehip soup stays hot until you reach your destination. The eight custom colours are thoughtfully designed to match your Kanken bag too, and even if you don't have a Kanken yourself this is still a good carrier and dispenser of liquids.
Craghoppers Tri Fold Wallet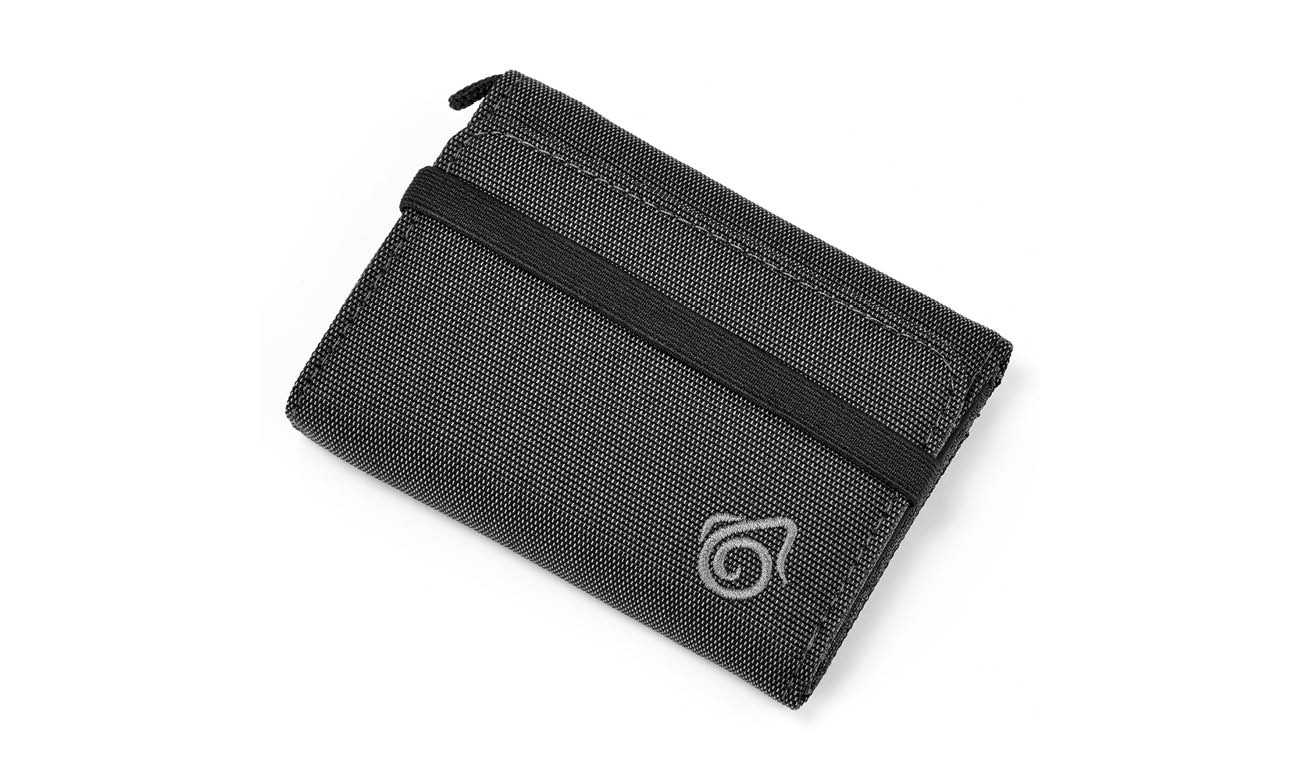 This little wallet is made of SmartDry Eco recycled materials in a kind of denim/cotton look and feel with a bang on trend charcoal grey colour. The elastic strap holds the wallet shut and inside you get 7 card slots, an RFID card pocket which protects your card from scanners, and a document sleeve. If you want to attach your wallet to a bag or pocket, there's a small attachment loop on the outside as well as a zipped coin pocket.
LifeStraw Go Water Filter Bottle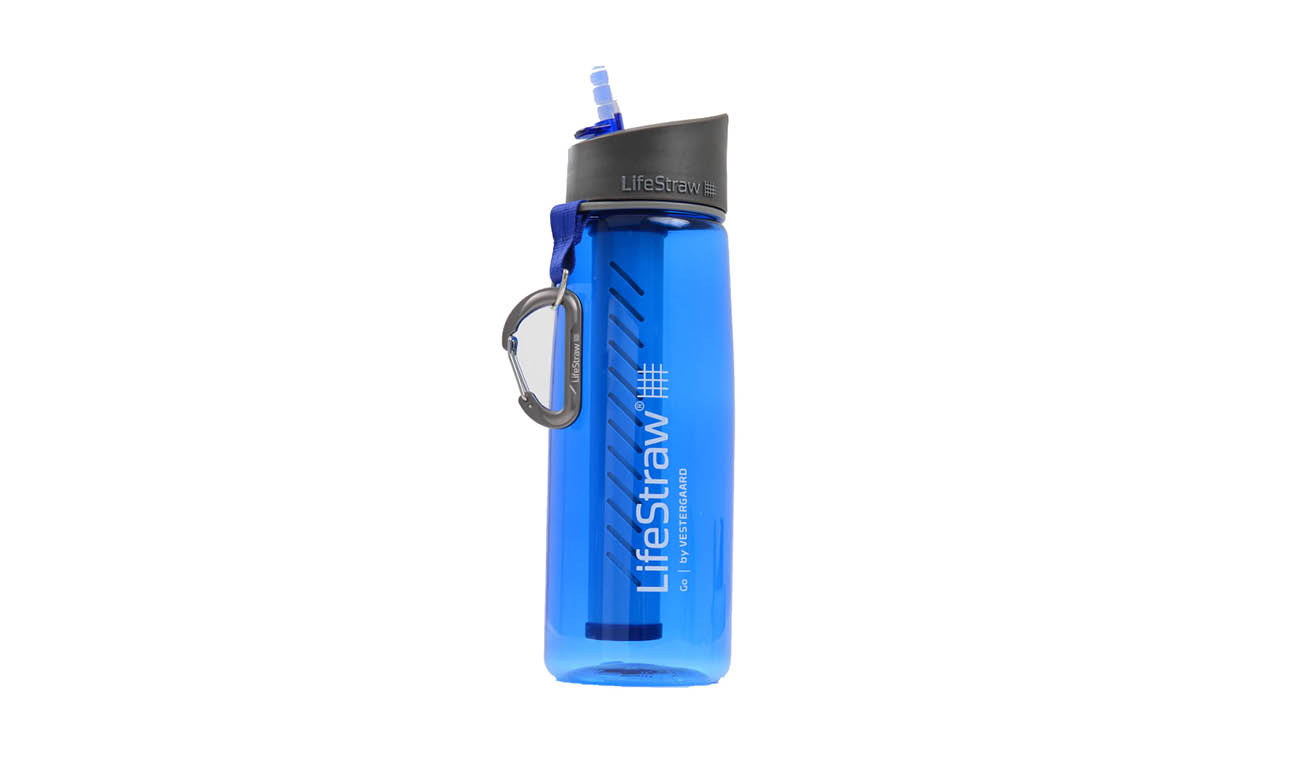 Filter any water to make it safe to drink with this lifesaving water bottle. Simply fill up the main compartment of the Lifestraw Go at a lake or a river (but be warned - it can't filter salt water) and the fibres built into the cap will filter all bacteria away, leaving water clean and safe and ready to drink. We think this bottle is fantastic for long-distance walking when you're packing light, as you don't have to cart heavy drinking water with you, and for filtering water when you're travelling and aren't sure if tap water is safe. This bottle might just save your life in an emergency - plus, the purchase of a Lifestraw provides safe drinking water for a school child in a developing community for a year.
Pocketalk 'S' voice and camera translator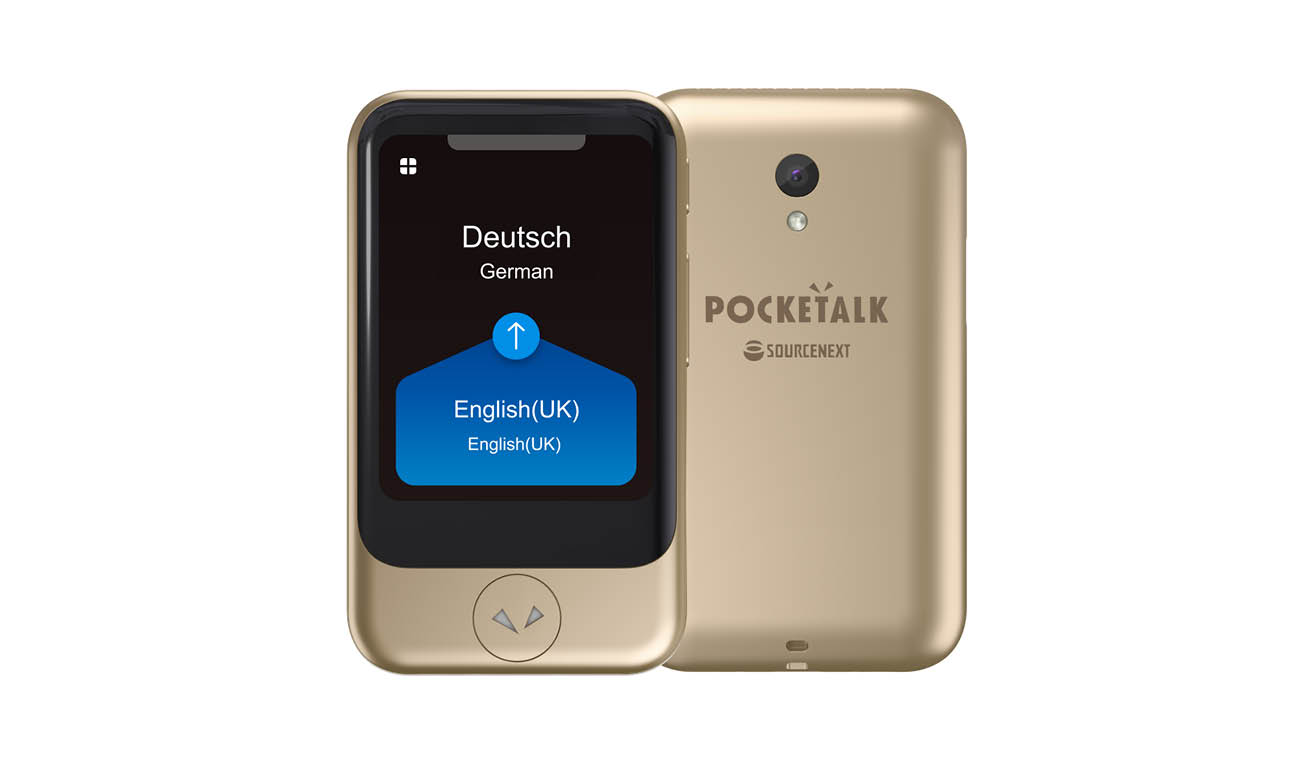 Who would believe it could be possible to carry 74 different languages in your pocket? This genius little gadget recognizes and translates conversations, written text and signs in real time, so it's far easier to instantly communicate in a country where you don't know the language. The Pocketalk 'S' translater will also store up to 10,000 previous translations, so you can practise a new tongue as you go. If you're travelling or working alone in a far-flung corner of the world, having this Tower of Babel on you will make your journey far smoother. Handy extras include noise-cancelling headphones and a currency converter, and the Pocketalk can be charged via USB.
Cafflano Klassic, all in one coffee maker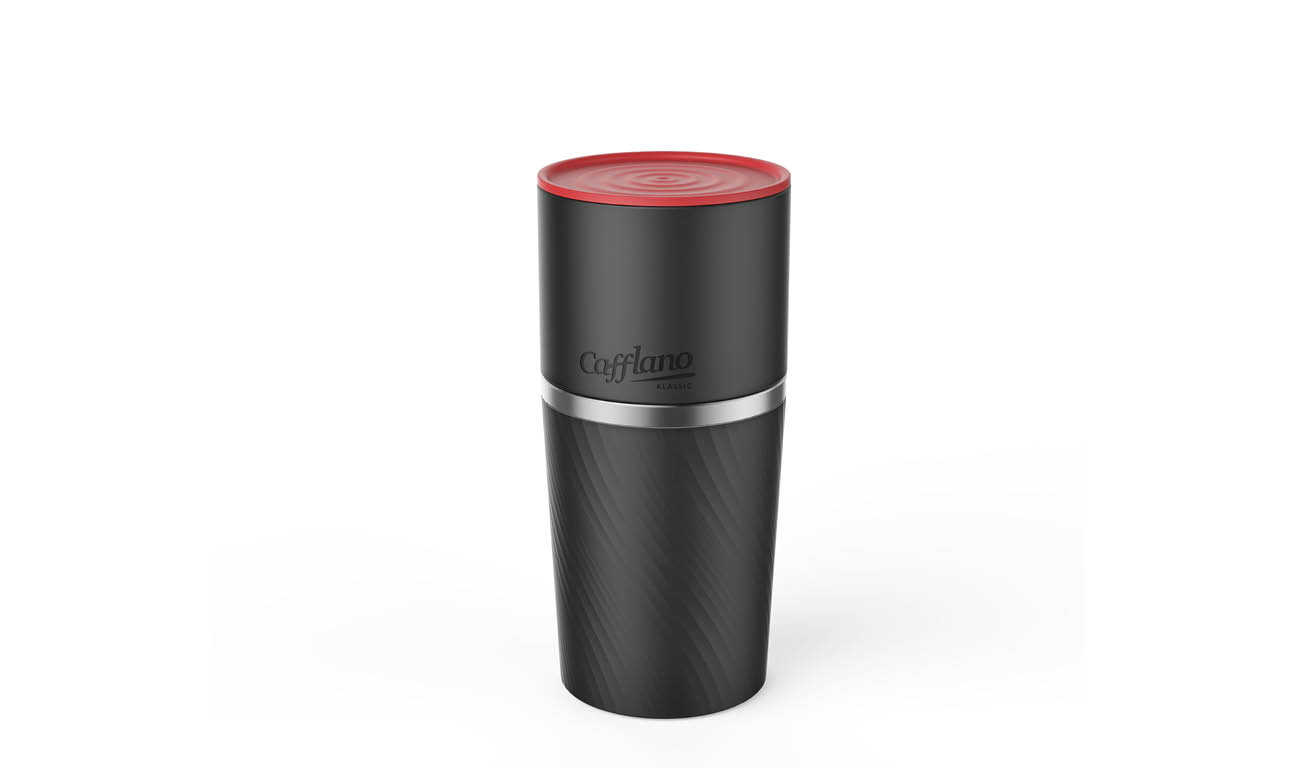 Get your caffeine fix even when you're camping and travelling in the back of beyond with this clever, light and highly portable ceramic coffee maker. The whole kit stacks together into a small tumbler, making it easy to stash in your rucksack when you're heading into the great outdoors or planning a few months of van travels. Boil water on a stove and then you can grind fresh beans, filter the coffee on the spot and make a potent brew your local hipster café would be proud of. Our pick of the best travel accessories if you're a real foodie.
Scrubba wash bag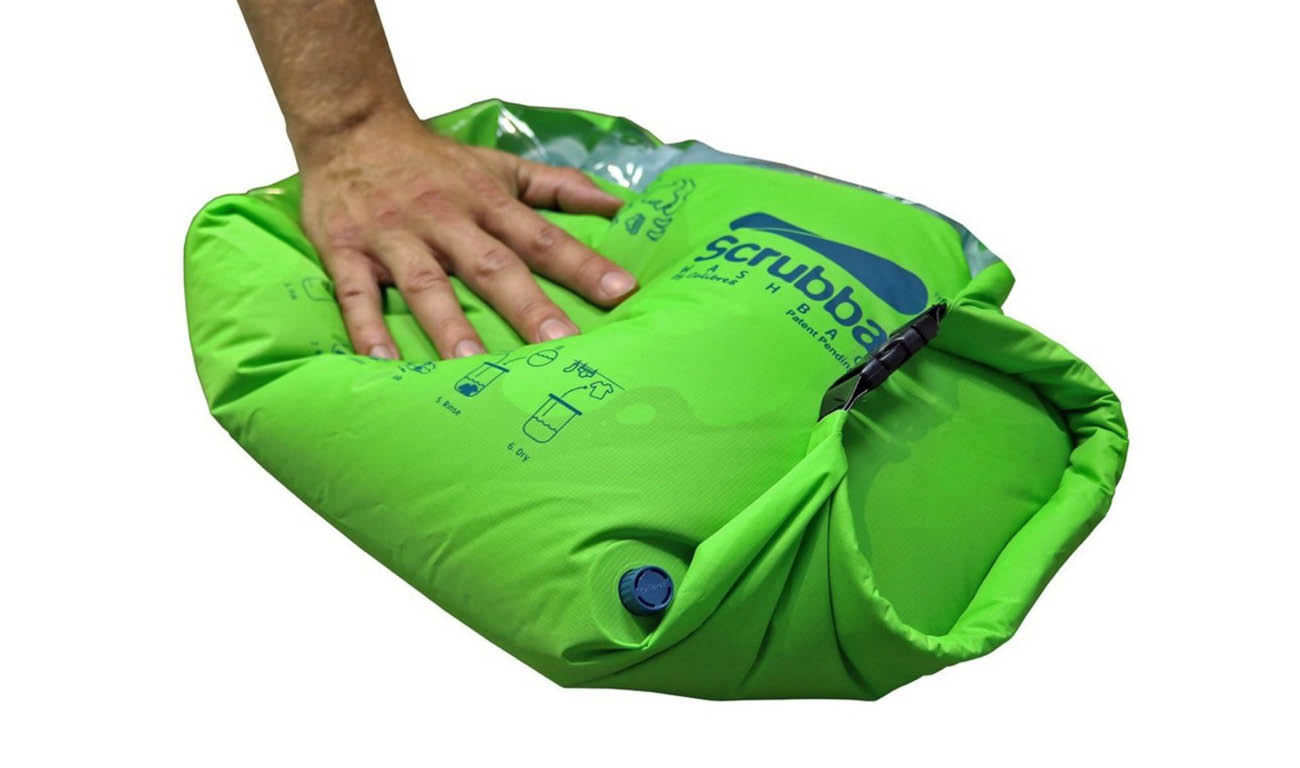 Believe it or not, this bag, which is small enough to fit in your pocket, is actually a travelling washing machine. The genius, lightweight Scrubba contains rubber nodules similar to a traditional washboard – place clothes, detergent and hot water inside and give it a good shake for a minute for decently clean clothes with zero mess. This clever bit of kit is perfect if you're planning lots of camping and camper van travel trips this summer. The genius Scrubba even doubles as a dry bag when not in use, making it well worth the small space it'll take up in your backpack.
Leatherman Wave Multi tool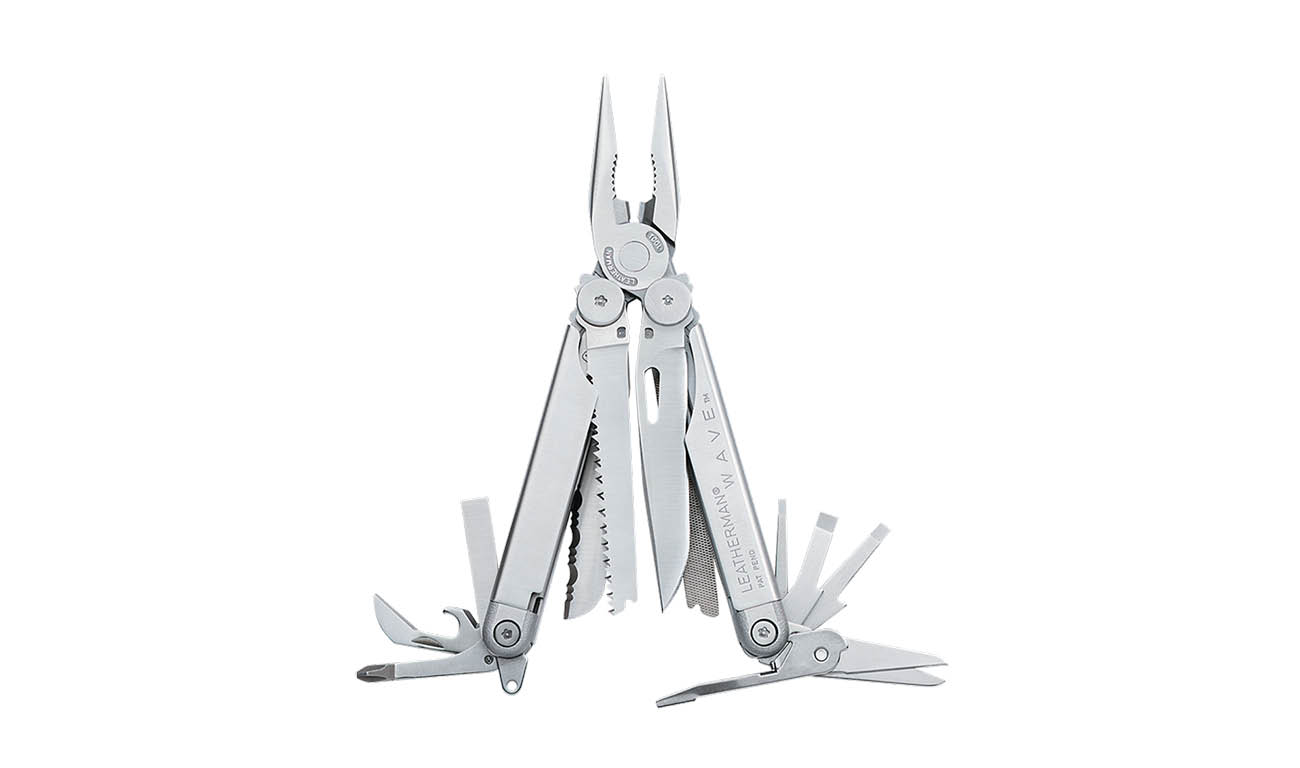 Tackle any task with Leatherman's small but mighty Wave multi tool, which has no less than 17 tool options including pliers, wire cutters, multiple knives, a saw, scissors, a screwdriver and, of course, the essential for the best kinds of travel – a bottle opener. If you're getting into foraging and bushcraft, this is a wonderfully versatile tool to have in your pocket in the wild when you're exploring the natural world in both the UK and further afield. Just make sure you check airline regulations before you pack your Leatherman on your next international flight, as rules on where and how to carry knives do differ in different countries.
Dock and Bay Micro towel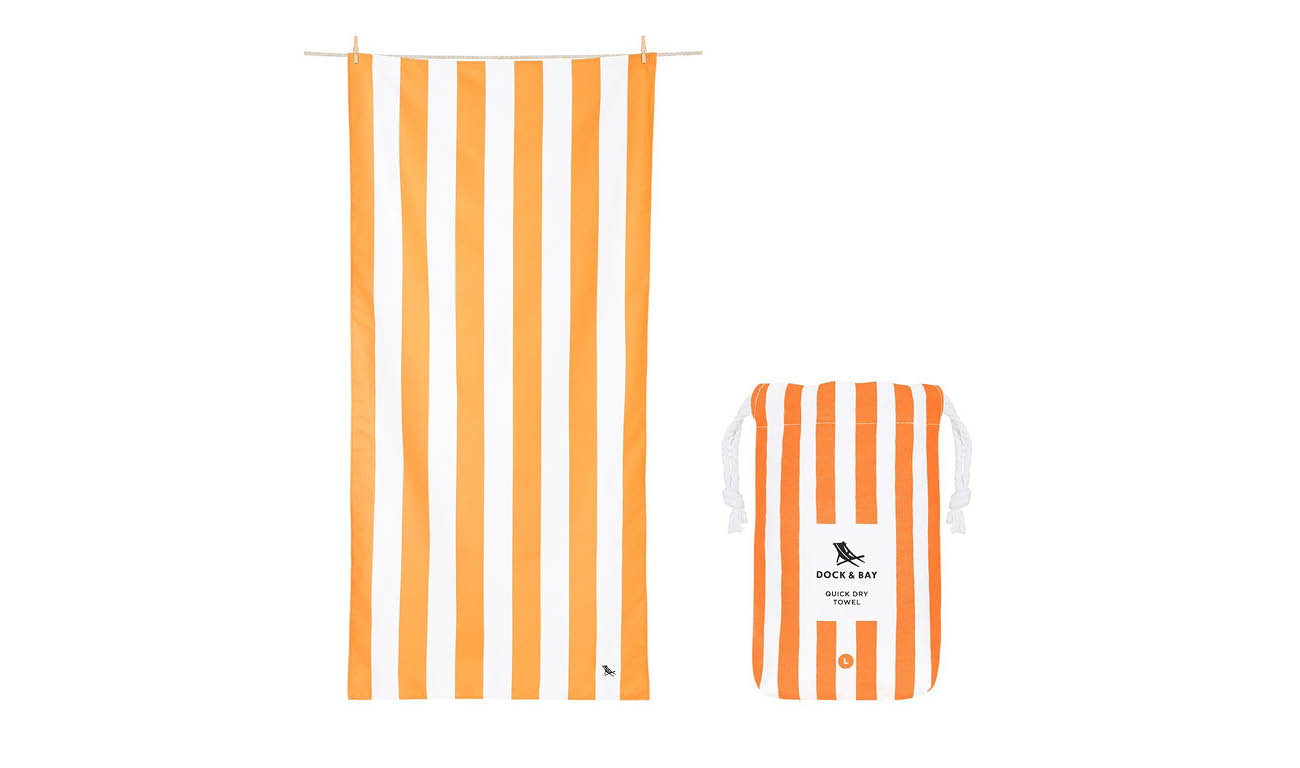 A small, fast-drying travel-sized towel is obviously a backpacker's essential, but not all micro towels are created equal. Dock and Bay's cheery striped delights dry very quickly, don't smell when damp and take up little space in your rucksack, but are still absorbent and large enough to use for swimming and showering, and come in all colours of the rainbow. Keep one rolled up in its storage bag in your rucksack for impromptu wild swims, or pack for your next backpacking trip. You can even personalise your towel if you want to get fancy.
Motorola Tech3 Wireless Headphones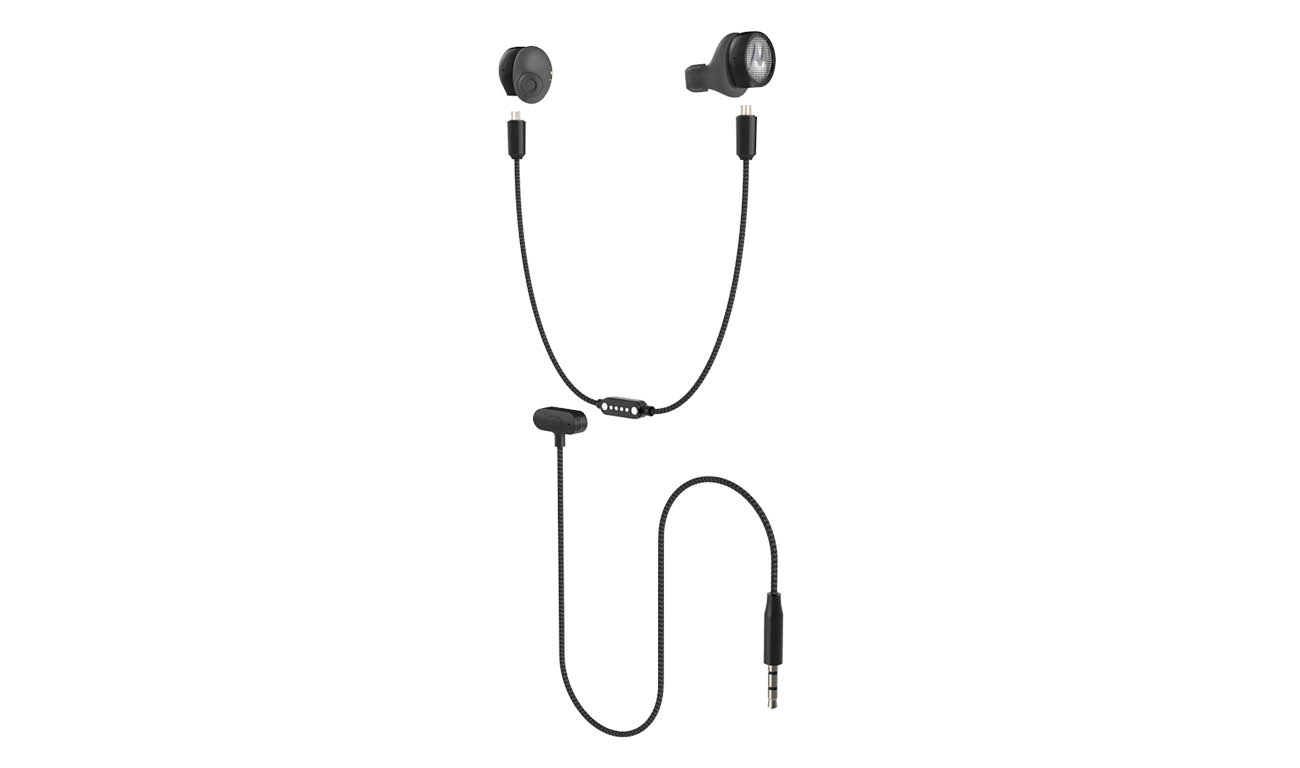 These versatile little buds are the do-everything of the headphone world, with 'true wireless' technology as well as the option to attach a sport loop. Playtime is reasonable at 7-hours but is further boosted to an album busting 18 hours via a swanky magnetic charging case. If you're still worried about running out of juice the Tech3's have an additional option to go old school, plugging in via a standard 3.5mm audio plug. With Alexa built in as well, these might just be the perfect headphones for adventure travel.
Adventure Medical Kits Ultralight 3 first aid kit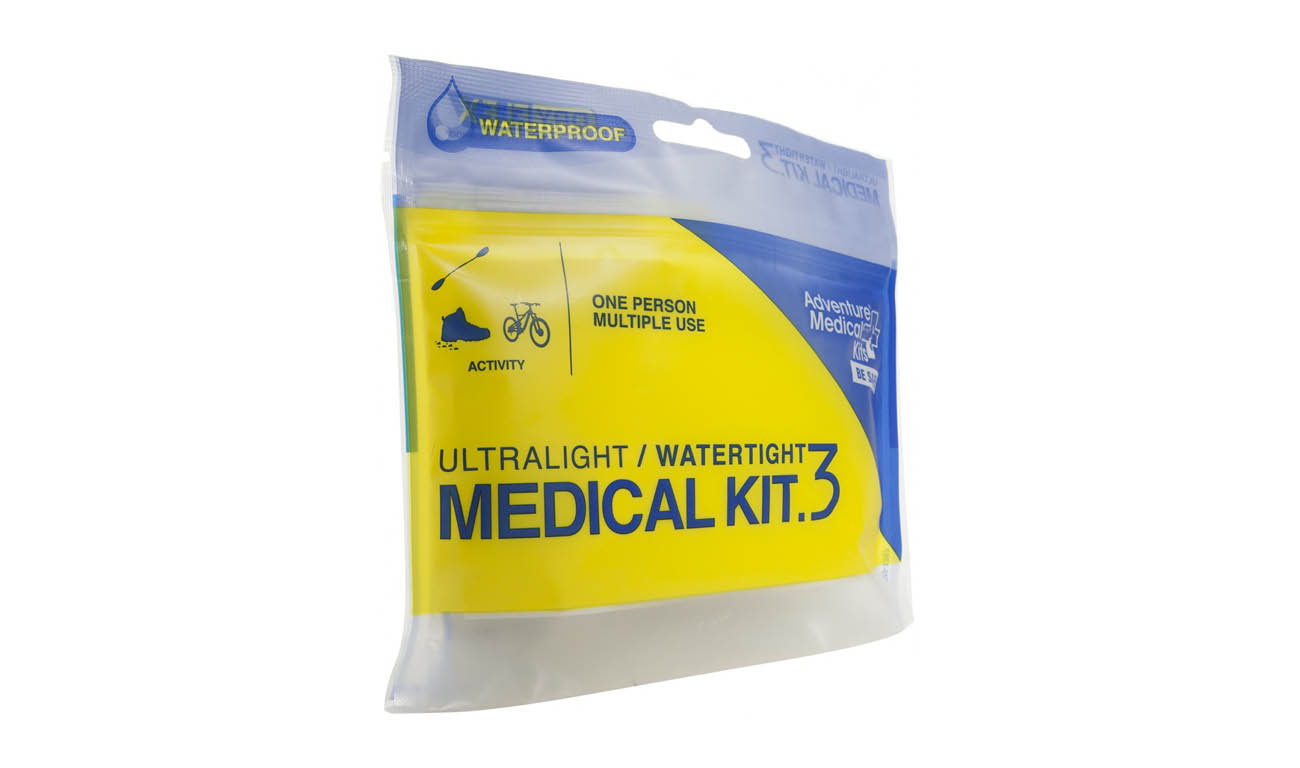 The Ultralight Kit 3 fits neatly into just about every activity we take it on, almost invisibly.
It contains minor injury materials: plasters, antiseptic wipes, a sting relief wipe, assorted plasters and small bandages, but also sports a few items for more meaty injuries such as safety pins for making a sling, a length of fabric tape and butterfly closures for larger cuts.
Experience dictates we throw in a few painkillers and a tick removing tool to boost usefulness, but the fully waterproof bag is big enough to swallow this and more, with the waterproof zip easily reclosing over the lot.
This kit may not save your life, but it could certainly make finishing your day off a little more comfortable.
Goal Zero Venture 30 Solar Panel and Nomad 7 Power Pack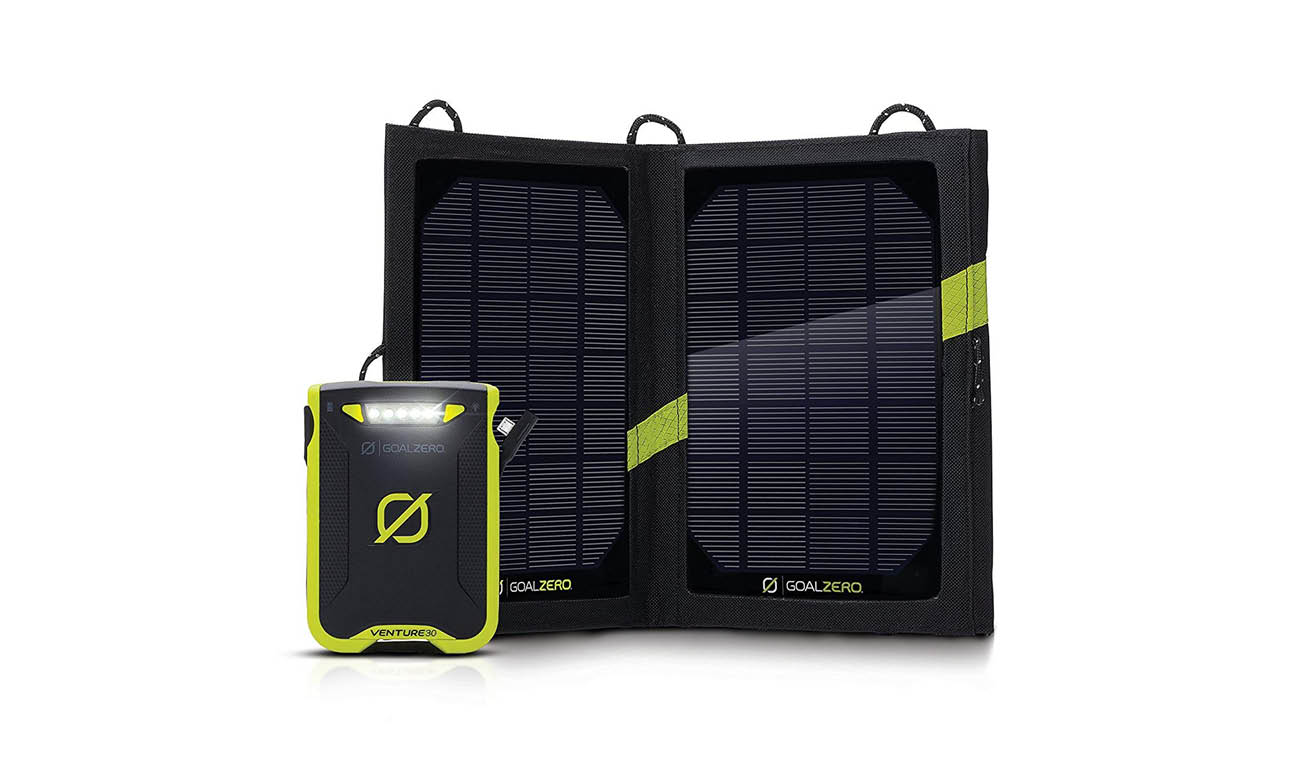 On longer trips into the backwoods, you might have a GPS, a camera, a phone and more to keep on the go, that needs a chunk of power.
One solution is a solar panel, and the 7-watt Nomad panel, folding away to around 230x160mm by 25mm thick can easily be tucked down the back of a hydration pack or pannier or deployed onto a pack using the paracord loops on each corner.
7 watts in full sun is enough to charge a modern smartphone at a decent clip - not rapid charging, but in theory a few hours should see the battery full.
Any excess juice can be stored in a power pack. Of course, you could partner the Nomad 7 with any USB based battery pack you like, but the Venture 30 is impressively ruggedised for life on the road. With 7800mAh @3.7V it has enough capacity to charge power-hungry smart phones twice. IPX6 weatherproofing ensures that dust and water doesn't ruin your day either.
Chipolo One Ocean Edition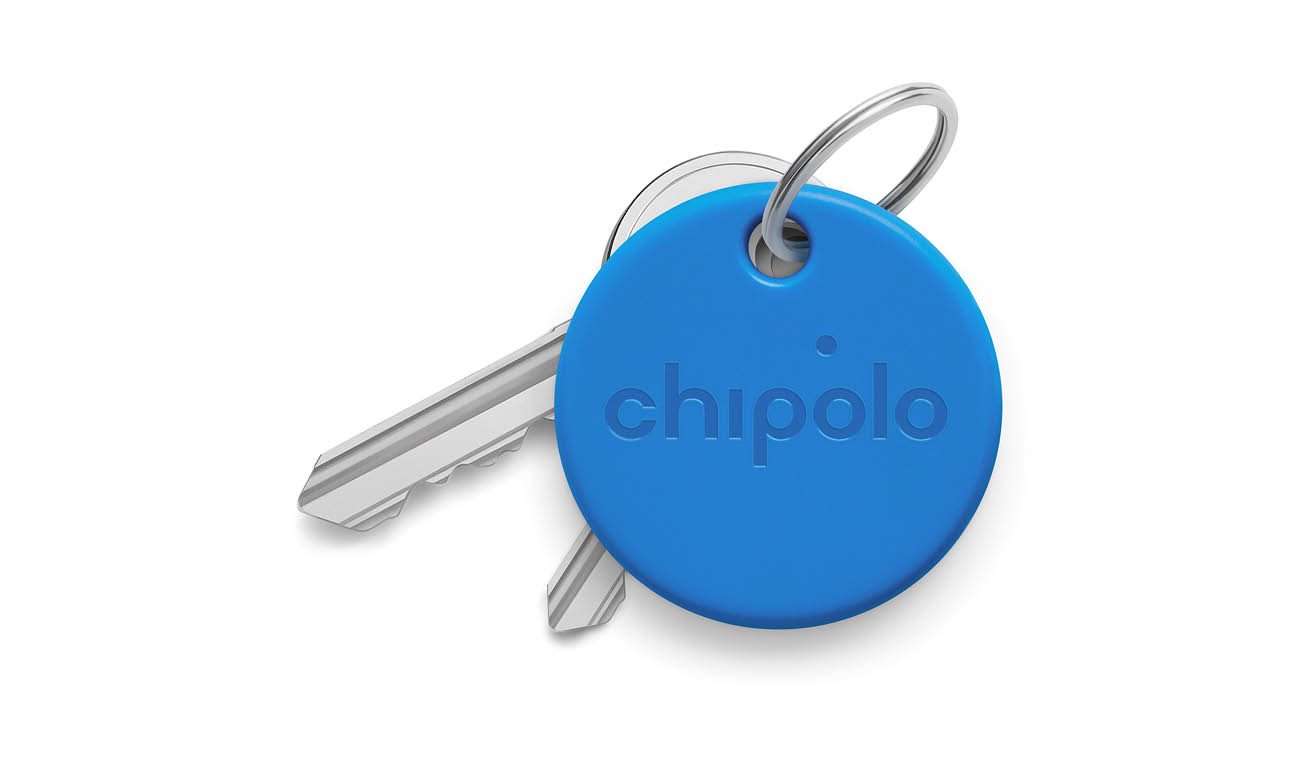 So much more than just a key finder, the Chipolo One is the most useful tracker of things we have come across. This little disc is made from recycled fishing nets and donates a dollar to non-profit ocean clean up organisation Oceanic Global with every purchase.
It's small and light, carrying some simple electronics and a replaceable CR2032 battery but punches above its weight in pure gadgetry terms. Paired with the intuitive Chipolo app (available on Android and iOS) you can track your Chipolo on a map and call it from your phone within a 60m radius. In a very clever twist, you can also double press your Chipolo disc to call your phone – genius.
If you're worried about the range, as we were, the Chipolo will alert you, via your phone when it moves out of range and show the last known position of the device, and whatever it's attached to on a map, very handy for travel luggage and backpacks.
As a bonus the Chipolo acts as a remote shutter release for your phone's camera – although this only seems to work with a slimed down version of your camera software, oh, and it also works with voice commands from Siri, Google and Alexa.
Vango F10 Hydrogen Air tent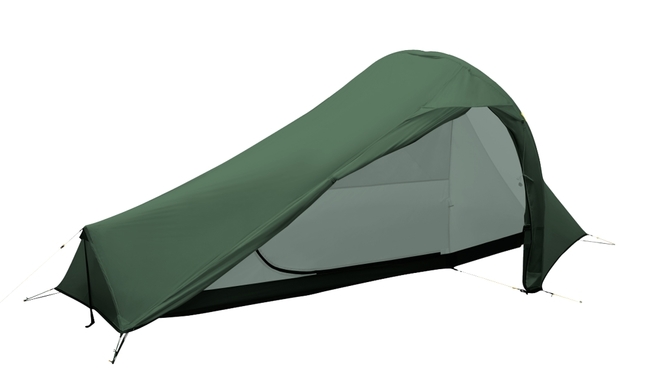 The world's lightest inflatable tent is here. Designed for fast and light outdoor adventures where space is at a premium, Vango's new Project Hydrogen tent weighs just 700 grams, and Vango's own Airbeam technology makes it quick and easy to inflate using a small bike pump. If you dream of owning a light-as-a-feather tent for fastpacking, orienteering or bike packing trips, this tough and weatherproof tent, which packs down to a cube just one litre in size, will be your perfect partner in adventure – grab one as soon as they go on sale in summer 2020.
Taskin One backpack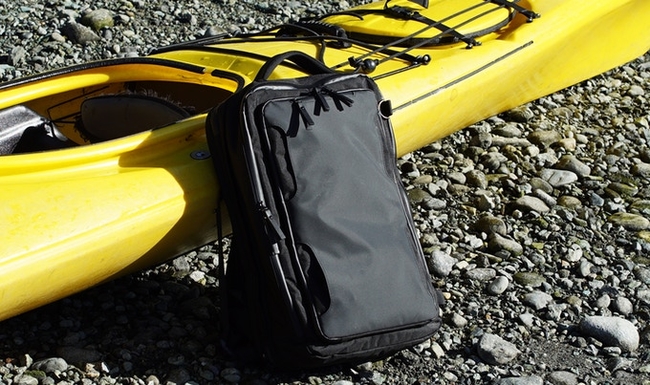 Invest in the Taskin One and you'll never need more than one backpack again. This infinitely versatile rucksack can also be carried as a duffel or as a shoulder bag, and compression straps turn this sleek pack into a roomy carry-all, making it a great choice for travelling. Inside, a laptop sleeve and plentiful mesh pockets make it easy to square away your belongings for work during the week, and on the weekend the Taskin One's water-resistant outer material and adjustable shoulder and sternum straps transform it into an adventure-ready backpack. Want one? Get in line - the Taskin One backpack smashed its Kickstarter goal earlier in the year and is headed into production.
Powervision PowerRay underwater drone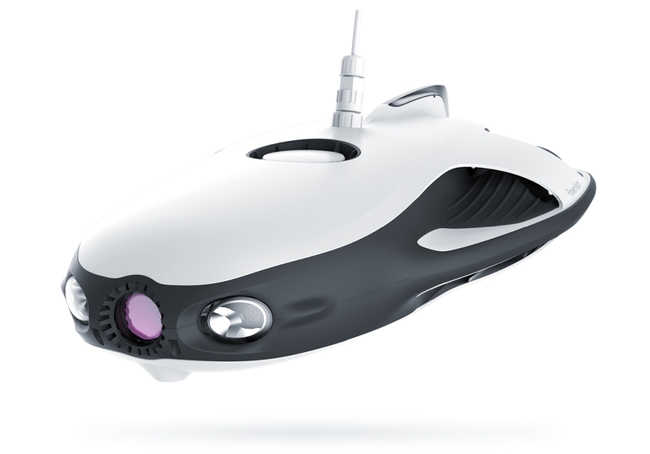 Capture the world beneath the waves with Powervision's amazing underwater drone. The fully waterproof and streamlined PowerRay can dive into the ocean to film and take photos in 4k UHD, and can stay submerged for a massive four hours without recharging. This aquatic camera dives down to a whopping 98 feet, letting you explore the deep from the safety of the shore or from a boat. Use the drone's console coupled with an app for your phone to control the drone and see exactly what it sees. We're not surprised the PowerRay has already picked up a clutch of design awards.
Smart Halo 2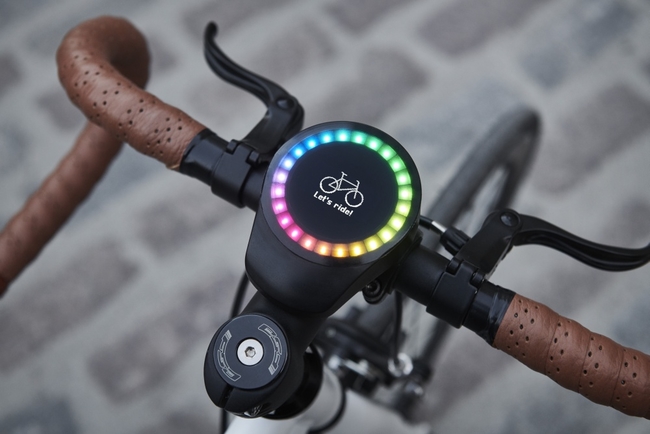 Upgrade your bike into an interactive ride with this genius all-in-one computer. The new Smart Halo 2 may be small and sleek to look at, but it packs in a serious amount of useful features – it protects your bike with an anti-theft alarm, tracks your metrics as you cycle, takes phone calls on the go, helps you navigate, syncs seamlessly with your other fitness apps and even has an integrated front light that switches on automatically when it detects low visibility. The clever, touch-free circular display is easy to use even when you're busy clocking up the miles. No wonder the Smart Halo 2 has been called the 'Swiss army knife for bikes'.
V-Bag Luggage Tracker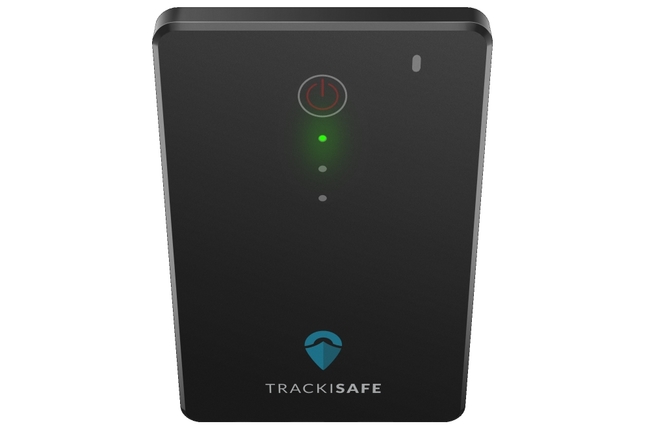 If you've experienced the unique frustration of arriving at a far-flung destination only to wait fruitlessly at the baggage carousel for your luggage, you may be searching for something exactly like Vodafone's V-Bag Tracker, which is perfect for frequent travellers. This slim device pops into your hold luggage, and by using the V by Vodafone app you can pinpoint your bag's location precisely on a map using GPS, and even receive alerts if your bag has been opened unexpectedly on its journey. The tracker works in 90 countries, so check your destination is listed before you travel.
Sitpack Zen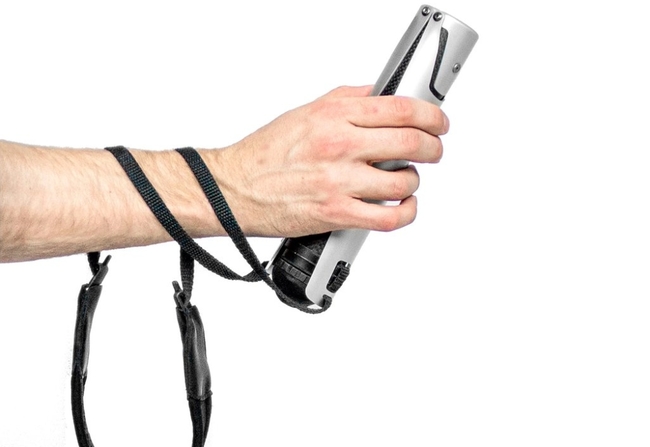 Believe it or not, this compact little tube is actually a comfortable chair just waiting to happen. Ideal for festivals and camping trips, the Sitpack Zen chair pops easily into a rucksack (or even into your bag's water bottle pocket), and folds out when you need it into a comfortable and durable one-legged chair made with carbon fibre and aluminium tubes, coupled with a nylon seat. Sitpack even reckon the ergonomic design of the Zen chair improves posture and helps with neck and back pain, which is ideal if you usually spend a lot of time sitting in a traditional chair.