Camping needn't be uncomfortable, even when you're out wild camping there are still options for you to park your bum on something other than the cold ground. If you're going family camping then you can probably afford something a bit bulkier, and some of the options out there would rival your chairs at home for comfort. 
How to choose a camping chair
Watch out for cheap supermarket camping chairs, as they have a tendency to break. We have seen rips in the fabric, seams coming undone, and bent frames, whereas camping chairs from reputable brands are more expensive but tend to last for many years with very little trouble. 
Camping chairs come in many different shapes, sizes, and types, from folding chairs to inflatable chairs and the type you pick is up to you. Start by deciding how much space you have in the car or your backpack and what level of comfort you're looking for. Will you need to carry your camping chair long distances? If so weight and portability are key considerations. Camping chair height is also an important factor. With space at a premium camping equipment often needs to do double duty so if you intend to use your chair for eating at a table and lounging then a high seated, reclining camping chair is probably the best option. If you're just looking for comfort around the campfire then either an inflatable chair or a moon chair will offer the most homely feel.
The Best Camping Chairs

Best Lightweight camping chair
Helinox Chair Zero, £135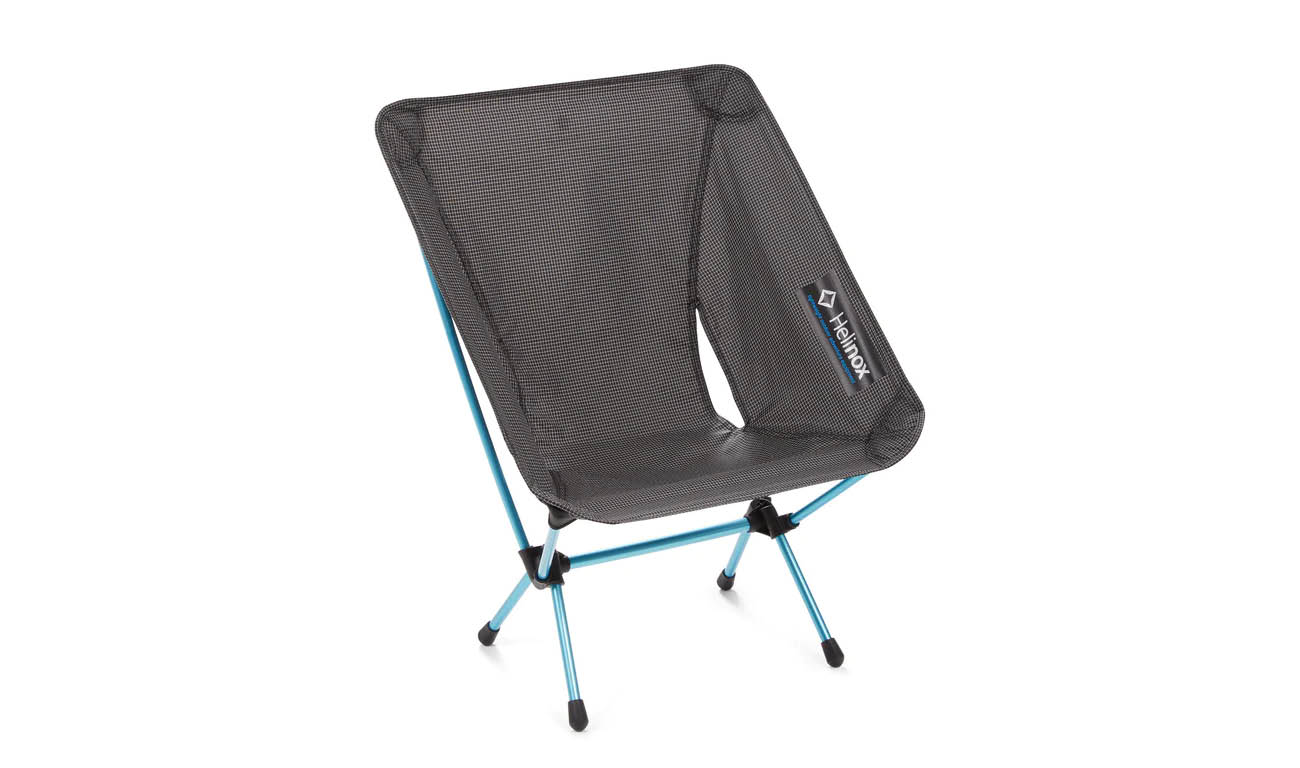 This is a big investment, but if you want a genuinely lightweight camping chair that packs into a tiny bag then it's worth the high price tag. Made from lightweight DAC aluminium poles and 100D polyester with an Aramid weave - a military grade fibre known for its exceptional strength - the Chair Zero is capable of holding 120kg yet weighs only 510g. It packs down into a long and thin 35cm stuff sack and will make your wild camping mates jealous when you pull it out of your bag after a long hard day on the trails.
Buy Helinox Chair Zero: £135 at Cotswold Outdoor
Best kids camping chair
Decathlon Quechua Low Folding Camping Chair MH100, £13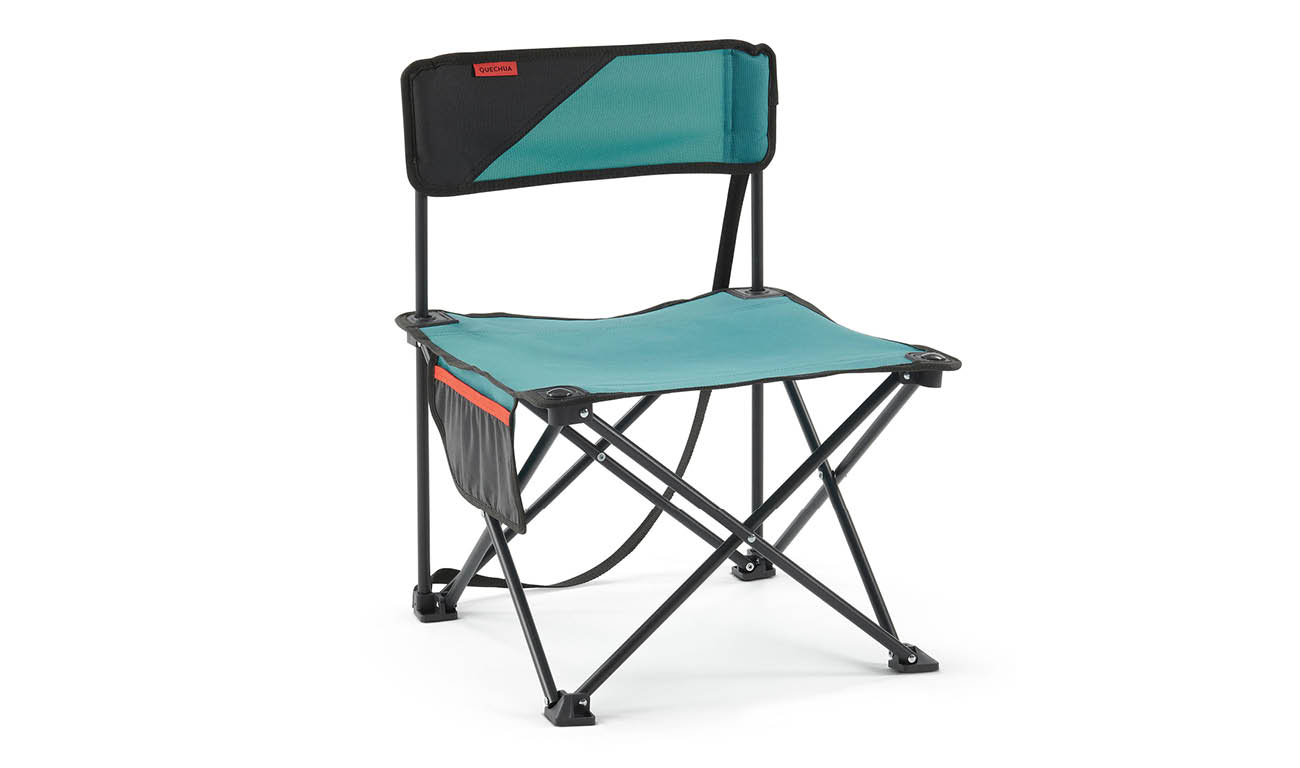 Simple, sturdy, easy to carry. That's pretty much what you want in a kids camping chair. Decathlon's in-house camping brand, Quechua have come up trumps again with this 25cm high folding chair designed for little ones. Your kids will love the integrated carry handle and the neat little pocket on the side. Adults will appreciate the push button switch which stops the chair from inadvertently being folded away potentially trapping little fingers. This one has a lot of positive reviews on the Decathlon website, and rightly so.
Buy Decathlon Quechua Low Folding Camping Chair MH100: £12.99 at Decathlon
Best moon camp chair
Outwell Casilda Moon Chair, £60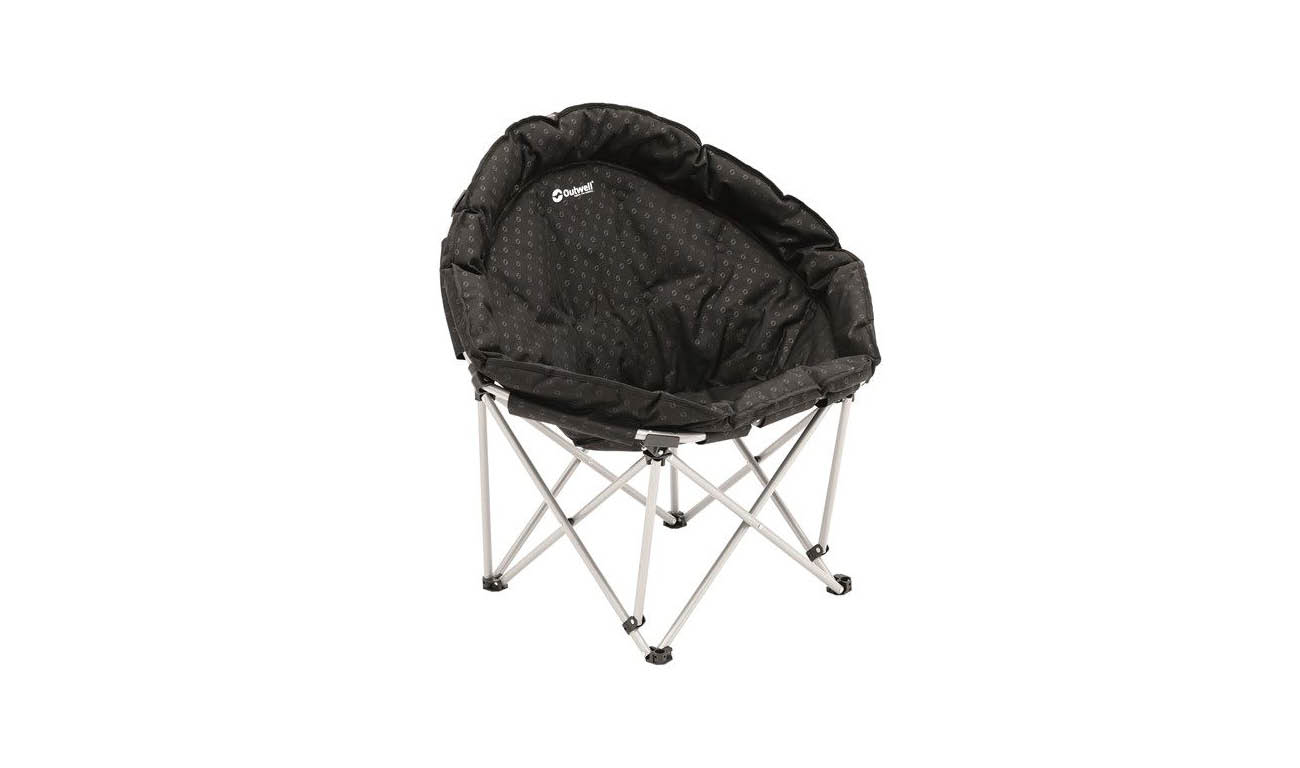 Elevate your comfort with a Moon Chair this camping season. We absolutely love moon chairs, they're a bit bulkier than your average folding camping chair, but that extra size is worth it. You sink into a moon chair and the shape naturally supports your arms so settling in for an evening around the campfire is a treat. Outwell's camping chairs are fantastically durable thanks to the use of solid materials and excellent construction techniques. The frame on the Casilda is powder coated steel and the fabric is a thick 600D polyester with PVC coating giving it excellent durability. 
Buy Outwell Casilda Moon Chair: £39.99 at Amazon
Best double camping chair
Kelty Low Love Seat, £100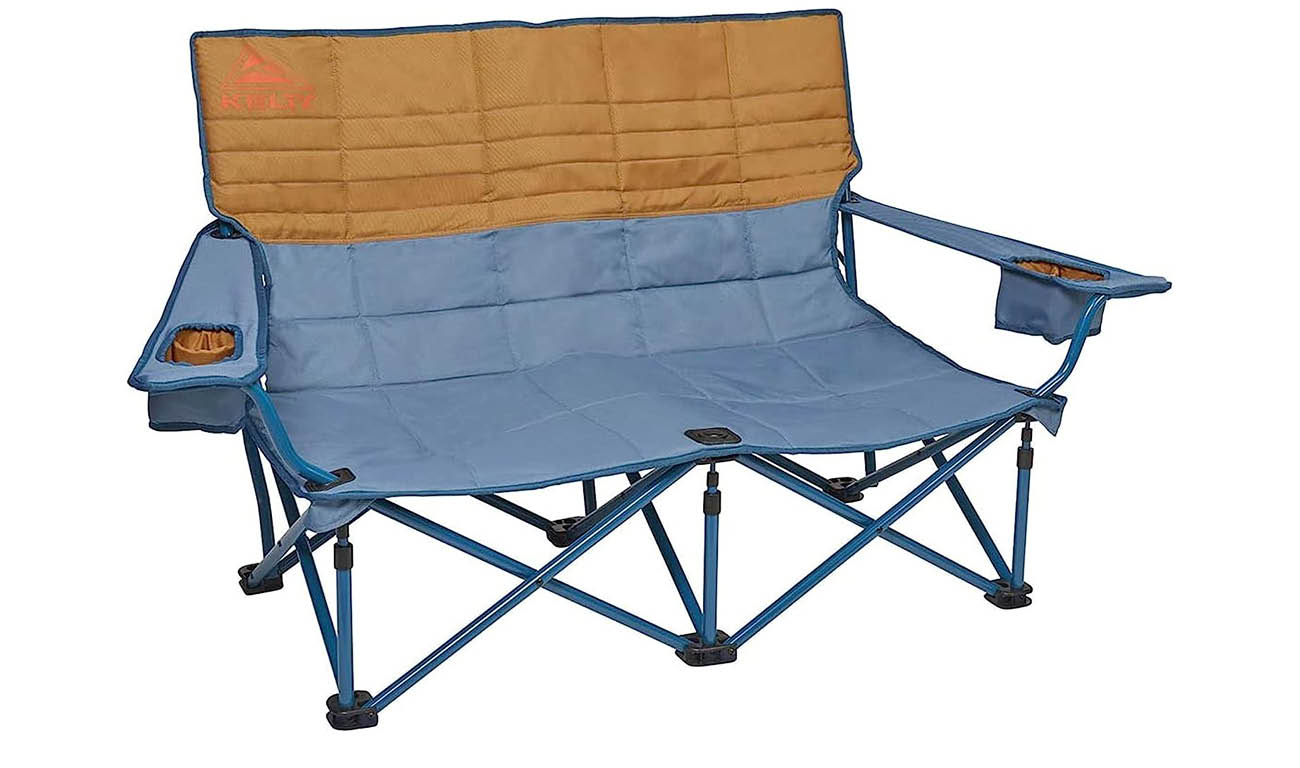 There are loads of options available on Amazon for a double camping chair, but these brands tend to come and go like the wind. Kelty have been making quality camping kit for decades so you can trust that they have a commitment to ensuring their camping chairs serve their purpose and last beyond a few trips. The Low Loveseat is lower to the ground and slightly reclined, and as a result is incredibly comfortable for two, giving you that home-from-home feel. Its heavy duty steel frame and 600D padded polyester seat are both super durable options. This results in a higher weight and bigger pack size but a longer-lasting camping chair that you will love sitting in. 
Buy Kelty Low Love Seat: £99.95 at Amazon
Buy Kelty Low Love Seat: £94.99 at Ellis Brigham <<Best Deal>>
Best Inflatable camping chair
Vango Inflatable Camp Chair, £37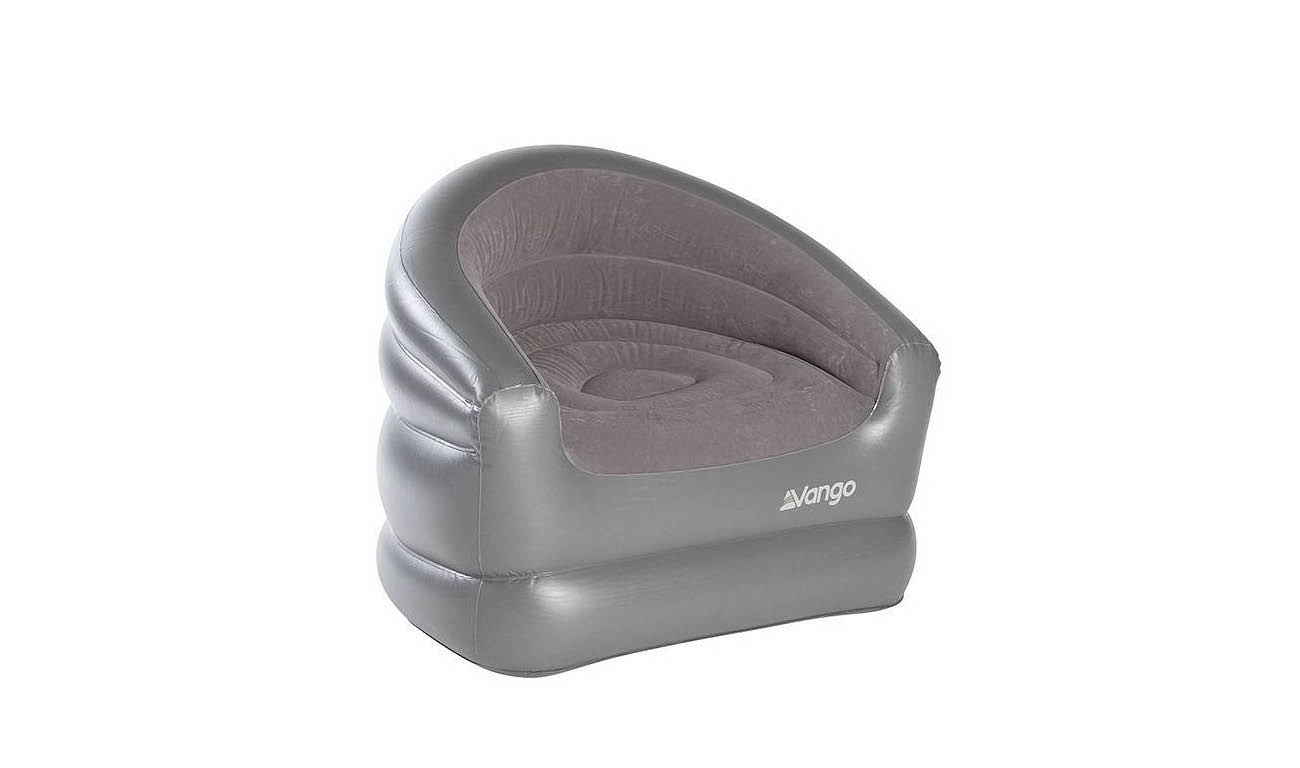 Inflatable camping chairs are a cheap and comfortable option but they are best used inside a tent or on smooth grass to avoid punctures. Having said that, the Vango Inflatable Chair is made of thick material and comes with repair patches in case of emergency. It inflates in minutes thanks to a free-flowing valve and provides a high sitting height and armchair like structure for excellent comfort. Coil beam construction offers excellent support so that the chair doesn't flop around when you sit in it. When your camping trip is over, the inflatable chair packs down to a really small size.
Buy Vango Inflatable Camp Chair: £27.95 at Amazon
Buy Vango Inflatable Camp Chair: £25 at Winfields Outdoors <<Best Deal>>
Best Reclining camping Chair
Decathlon Quechua Folding Reclining Camping Chair, £50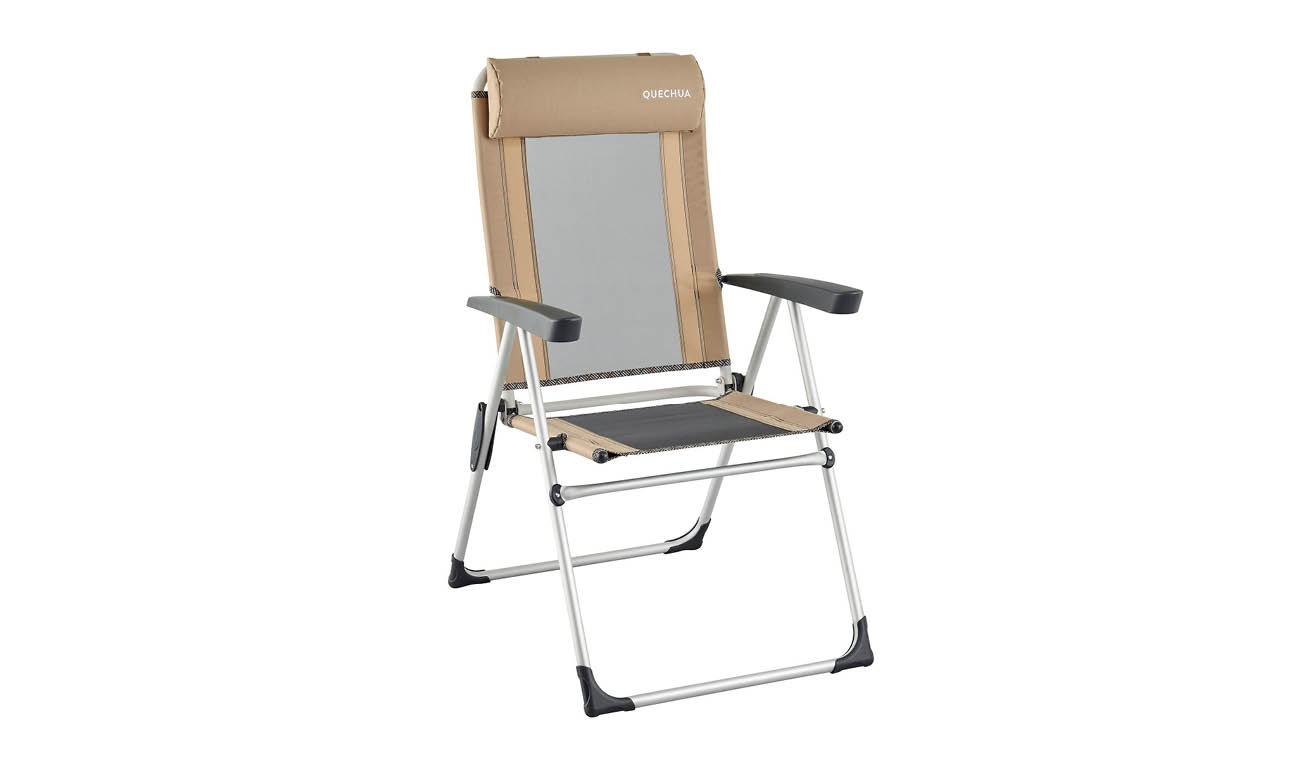 Simple in design and versatile in nature, the Folding Reclining Camping Chair is an excellent camping companion. It's high enough to use as a dining chair, where the adjustable back comes in handy for a more upright sitting position. The seat base is 44cm high which is great for those who prefer a higher chair for mobility reasons and the fabric, although quite taught is comfortable enough. When you want to kick back the Reclining Camping Chair reclines to almost be completely flat, and is super comfortable, especially when you pair it with a footstool. The padded headrest is an added nice touch that elevates comfort levels. Also great for using in the garden.
Buy Decathlon Quechua Folding Reclining Camping Chair: £49.99 at Decathlon