What better way to blast away the cobwebs than to sleep under canvas in the great outdoors? The amount of kit you can take on a camping trip can bewildering though, and your choices can make the difference between a comfortable camping trip and simply roughing it. Our quick guide will help you on your way to making some sound buying decisions.
What camping accessories do you need?
The main things you need for camping, apart from the obvious (tent!), are a camp bed, sleeping bag and something to cook on. Most other things can be considered comfort items, but, if you want happy campers you should carefully consider what you take with you.
For instance, camping chairs will let you chill in comfort, but avoid the supermarket bought versions which aren't particularly well built and don't last.
Then you have other bits of furniture like tables, storage systems, and even kitchen units which are super handy if you're going camping with the family.
The main considerations to think about when buying camping accessories are weight/size and cost versus practicality and comfort. Although you can buy inflatable sofas, camping wardrobes, insanely comfortable and warm self inflating double beds, luxurious sleeping bags etc. is all that going to fit in your car?
Camping accessories can also be really expensive, our advise is to shop around online for the best prices and check out budget retailers like Decathlon and Go Outdoors for good quality, but inexpensive versions of items you're interested in buying.
Either way, our list of recommended kit should get you started on your way to camping bliss.
Yeti Rambler 10oz Insulated Mug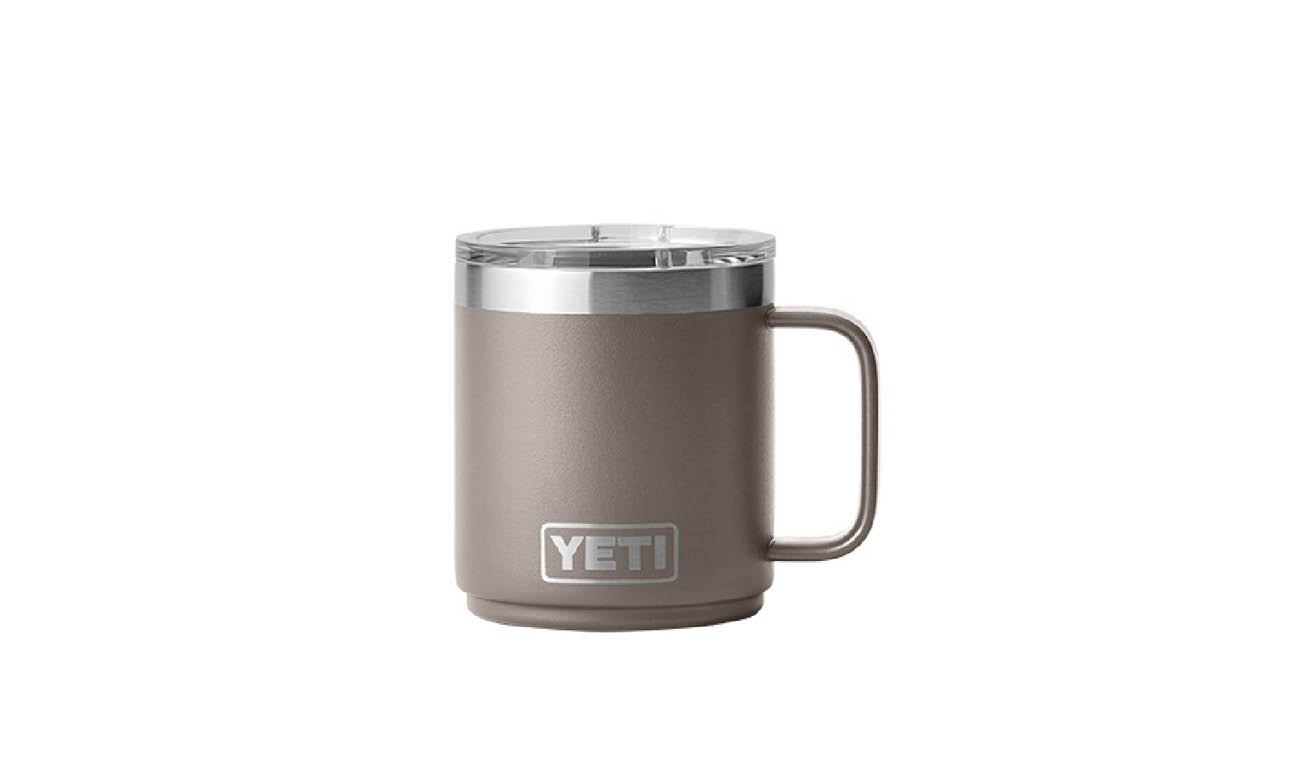 This mug from Yeti is insulated to keep your coffee warm for hours. The lid fits neatly on the top of the mug and features an easy open lid, although this mechanism is not leakproof. The stainless steel Rambler is dishwasher safe saving you washing up too.
There are no less than 10 colours available to suit any taste making the Rambler perfect for family camping trips, commuting, or keeping in the campervan.
Campingaz Camping Kitchen 2 CV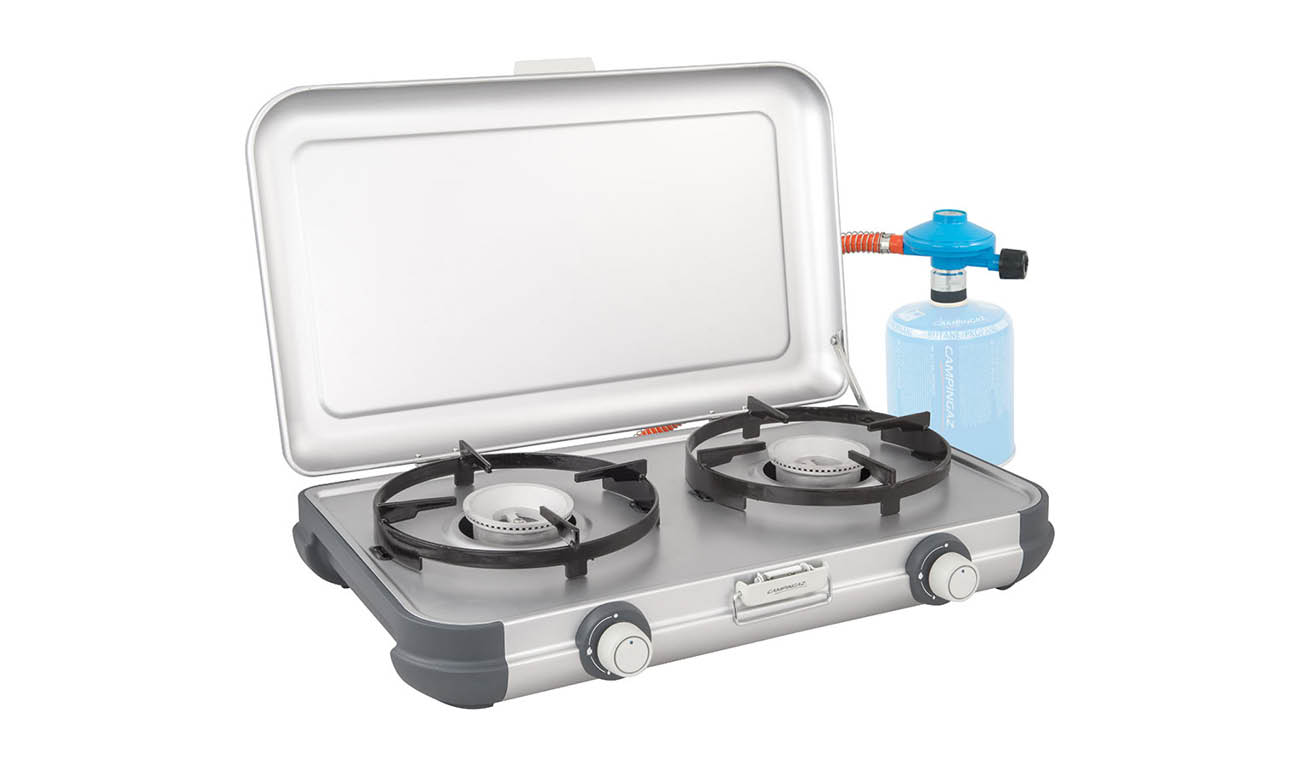 A camping stove that comes in at a smidge under £55 from most online retailers, the Campingaz Camping Kitchen 2 CV offers simplicity and value. Two rather fierce burners output enough heat to boil water in around 6min 30sec (if you're in a hurry) and the enamelled steel pan supports are dishwasher safe. They also offer a modicum of wind protection, and crucially you can fit a large saucepan and frying pan on the burners side-by-side. There is no piezo ignitor or grill to speak of, but these aren't deal breakers for us, and the simplicity leads to a light weight and compact size.
The Camping Kitchen 2 CV is equipped with a CV 470+ regulator which allows you to use a much smaller bottle than the more usual R907, why carry a massive gas bottle when at most you would use two much smaller CV 470's in a week of camping?
We love well executed simple design here at Active Traveller and the Camping Kitchen 2 CV has it in spades.
Lifesaver Cube Family Water Filter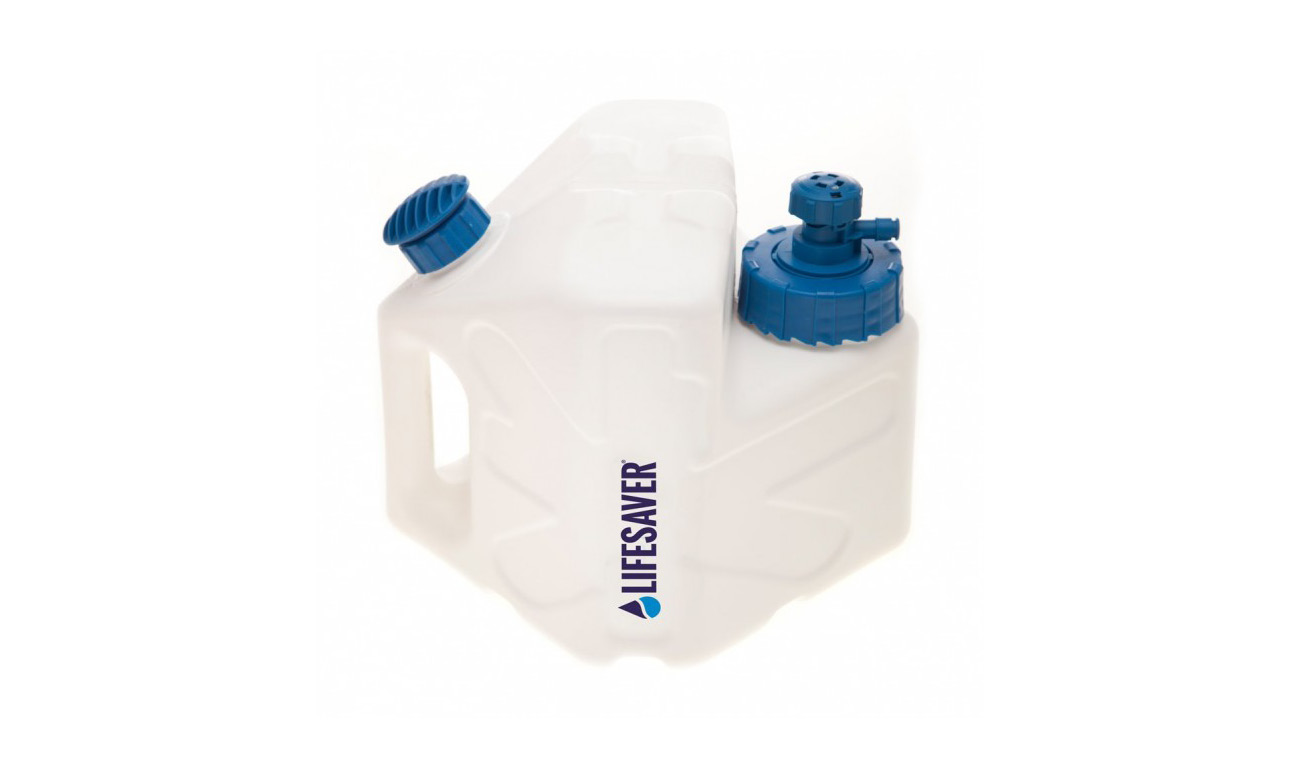 Lifesaver's Cube is different from most water filters in that it was developed for humanitarian aid. It allows you to make safe drinking water out of most sources, even a muddy puddle, thanks to 99.99% removal of bacteria, viruses, and cysts. It has a large 5l capacity and cleans up to 5000 litres of water before the filter needs replacing. It works simply enough. Fill the tank, pump, and then release water through a little quarter-turn tap. It also features a replaceable Activated Carbon Disc for chemical and heavy metal reduction as well as removing bad taste and odour, effective for up to 100 litres.
Helinox Side Table (M)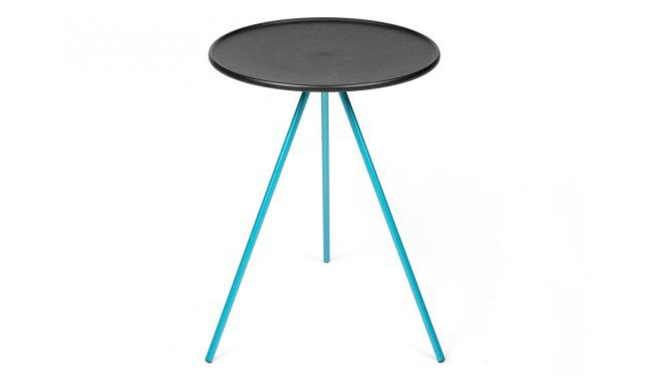 Lightweight, stowable AND comfortable camping? Usually you have to pick two, not so with Helinox and their range of chairs, tables and beds which all use high grade materials to achieve a solid balance between the three.
Their Side Table is simple in design but results in a reasonably sturdy side table that looks pretty cool, weighs less than half a kilo, packs down to the size of a small tennis racket, but provides enough space for G&T's for two on it's plastic top and DAC aluminium alloy legs.
Zempire Monstamat Twin camping mat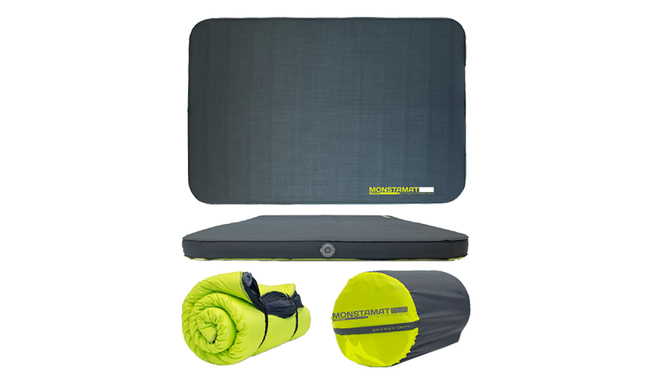 Looking for ultimate sleeping comfort and warmth? Then you need to invest in a self-inflating mat, or SIM. This option from Zempire is about as sumptuous as it gets without taking your actual bed with you.
You get 10cm of cross-cored foam to sink into at night as well as easy inflation and deflation from the 360 valve. The material on the bottom is super thick, making it durable on rough camp ground, and the top is covered in a luxurious stretch fabric, although for ultimate glamping comfort use your best cotton sheet.
Quechua Inflatable Camp Bed Base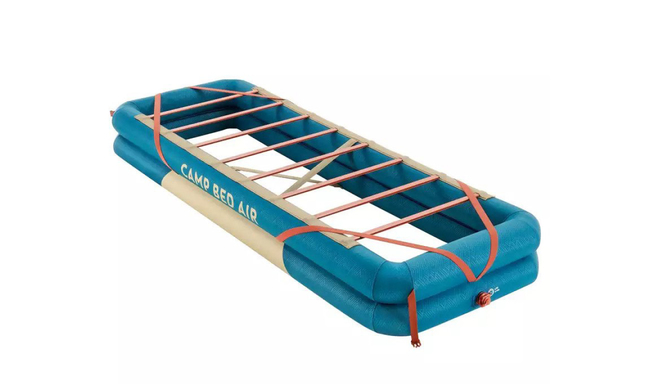 Want even more home-from-home luxury? Pair your self-inflating mat with Quechua's genius inflatable camping base and you've got a bed that would satisfy even the princess from 'The Princess and the Pea'.
Although it takes a bit of working out, once up, your bed is raised from the ground, so you no longer need crawl around on the floor before getting comfortable. The mat is sold separately but the base can take up to 70cm width and a very generous 200cm length, or combine with another of the same model to make a full size double.
Campingaz Chef stove and grill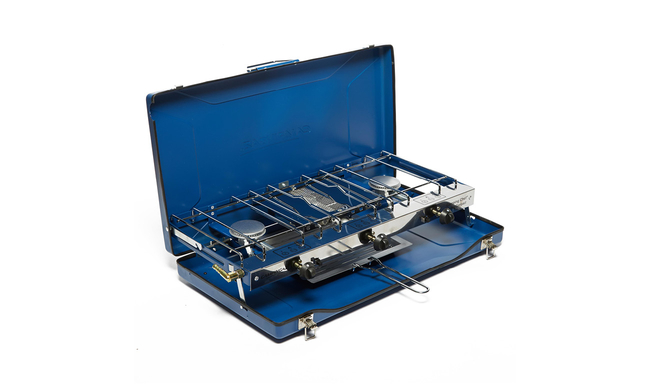 One of the first things to think about on any camping trip is how you're going to cook your grub. For car camping (i.e. not carrying kit in a backpack) we recommend a twin burner stove, preferably with a grill included. This gives you enough space to boil, fry and grill at the same time, for a proper square meal.
Campingaz' Chef stove is just about as straightforward and no frills as you can get but it does the job and does it well. It has two fearsome burners plus a small grill for single slices of toast or the odd chicken breast. All this is wrapped in a carry case for easy transportation.
Coleman Xtreme Cooler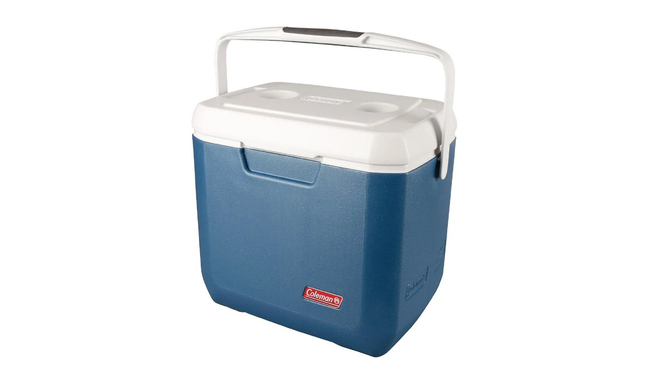 This cool box will keep your food and drinks chilled for an amazing three days, provided you stuff it with ice or ice packs and are careful about keeping the lid shut. Unlike cheaper coolers which simply use an air gap as 'insulation' this Coleman uses thick PU insulation in both the walls and lid to maintain an icy temperature. Large enough to hold a 2-litre bottle upright and with a total capacity that's enough for a family for a few days we think this is the best bang-for-buck cooler out there.
Alpkit Viper Head Torch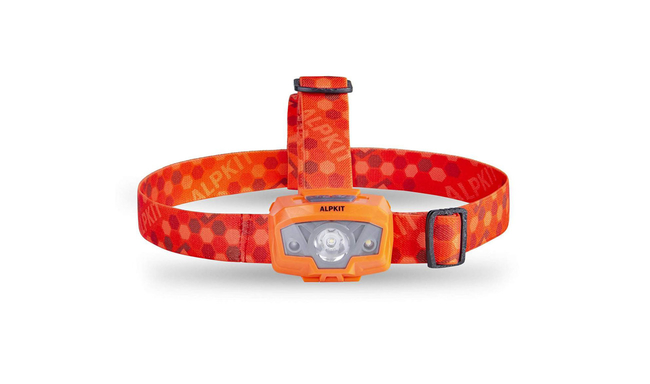 Head torches are worth spending a little money on. Alpkit's Viper has a great fit, we love the additional overhead strap which stops it slipping down, and it has low bulk and weight making it great for long nights around the campfire.
The IPX6 (splashproof) rating fends off light rain showers, and with 3 x AAA batteries it kicks out 240 lumens of light - enough for pretty much any campsite task.
Although not rechargeable out of the box, it is fully compatible with NiMh or NiCd rechargeable batteries.
Mountain Hardwear Lamina Sleeping Bag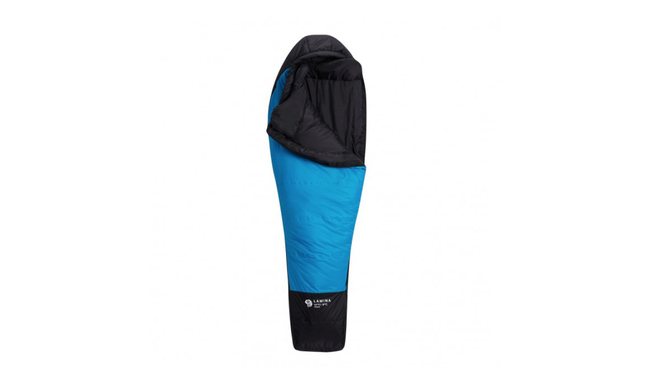 A hefty fill of Thermal Q synthetic insulation and welded construction, rather than stitched guarantees a warm and comfortable night's sleep in Mountain Hardwear's Lamina sleeping bag. Rated to a comfort level of 3 degrees celcius, the Lamina is a great three season option, and it's also lightweight enough to take with you backpacking, at under a kilo. Packing down small also means that it's easy to transport and takes up very little space in your bag or car.
Inside, the mummy shape helps you retain plenty of warmth but if you prefer more space to maneuver, look for a box shaped sleeping bag.
Primus Onja Camping stove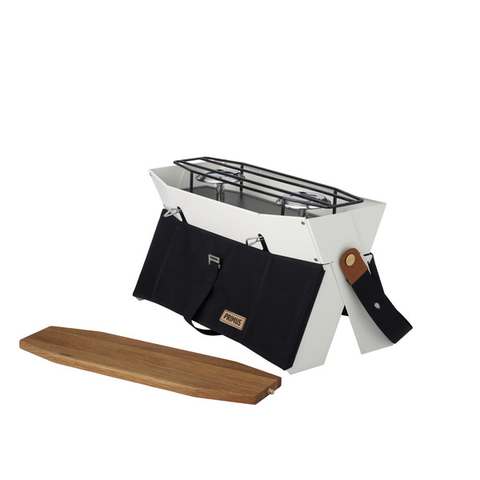 Designed for modern life, carried under the arm of an urban hipster to the local park as much as used on a 'proper' camping trip, the Onja oozes cool, and it's not often you can say that about something so utilitarian.
But good design is good design, and aesthetically at least the Onja has tonnes of it. The mechanism for deploying the stove could not be simpler, folding open in a scissor like action to expand the cooking area and feet. Each burner then connects directly with the canister, and you can use a range of fitment types.
As a final nod to neat design the protective top becomes a wooden chopping board when you hit the beach. Performance of the burners is as good as most stoves, i.e it heats and subsequently cooks food. The base isn't as stable as a stove that sits flat but, in most circumstances, you can get around this.
Make no mistake, this is somewhat of a fashion accessory, but if you're willing to pay a premium for modern design aesthetics in your camping kit then go get the Onja now.
Campingaz Party Grill 400 CV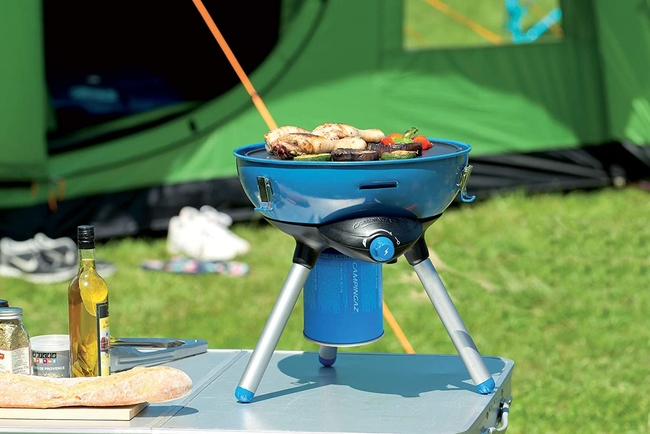 An all-in-one cooking/barbecue solution for camping trips, the Party Grill CV is one of our favourite campsite accessories.
The neat casing reveals a range of cooking options packaged up like Russian dolls. You can cook on a standard grill, plancha or griddle for perfectly coloured sausages, and if you're looking for a healthier option the lid even doubles as a wok.
In barbecue mode excess fat drips past the hot plate and into a clever channel in the base filled with water, this minimises mess but there is still some clean up afterwards, which is the only downside of the Party Grill 200 CV compared to a disposable barbecue.
Piezo ignition, easy and precise burner control and Campingaz CV gas compatibility make the Party Grill 200 CV one of the best overall options out there for campsite cooking.
Hydro Flask Soft Cooler Tote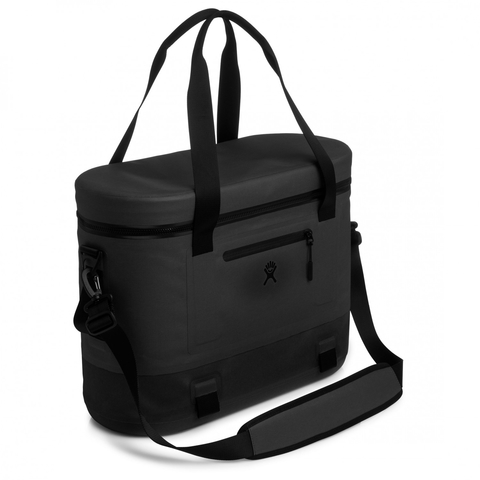 Hydro Flasks are one of our favourite accessories, with pretty much everyone on the Active Traveller team owning at least one. So, can the team over at Hydro Flask apply the same simple but sleek design to a cooler? We think so.
Eye wateringly expensive it is, but then everything about it feels premium and not only that, but it actually works too.
If you want to keep food and drinks cool while carrying them over longer distances a cool box isn't going to be your best option, and those little cool bags are generally quite rubbish, the Hydro Flask Tote fills in the void.
A YKK waterproof zip ensures no water goes in or out and the rest of the shell is both waterproof and rugged, as well as looking stealthy and rather swish.
Inside, this cooler tote swallows 18L of snacks and drinks and keeps them cool for up to 48 hours, which rivals some of the better cool boxes out there.
Carrying is comfortable enough thanks to the squashed oval shape and comfortable shoulder strap or hand strap options.
A simply great piece of kit.
Campingaz Smart Quickbed Double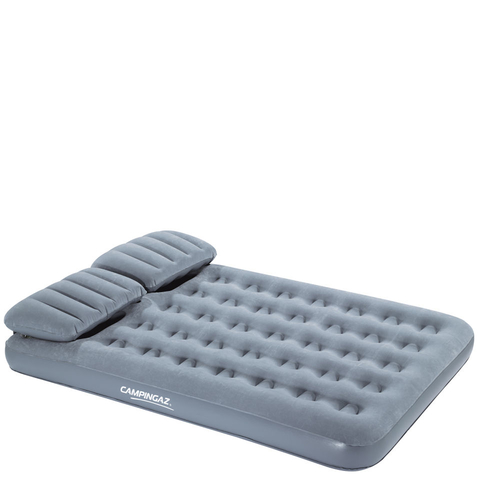 Can't quite stretch to an expensive self-inflating mat? An inflatable airbed is your next best option and this one from Campingaz pairs easy inflation with luxurious comfort.
The one-way valve makes inflation super easy but this is still best done with an electric or hand pump as the bed is quite lofty.
The internal coil structure means that there is less of the bouncy castle feel than most cheaper airbeds, and comfort is decent throughout the night. The built-in pillows have to be inflated separately and feature a secret compartment under for stowing valuables. Although handy to have, we would personally rather just add our own pillows for a touch of home-from-home comfort.
With no insulation inside, the Quickbed Double is noticeably cooler at night than a self-inflating mat but used in high summer it makes a simple and highly affordable camp bed option.
Primus Campfire Table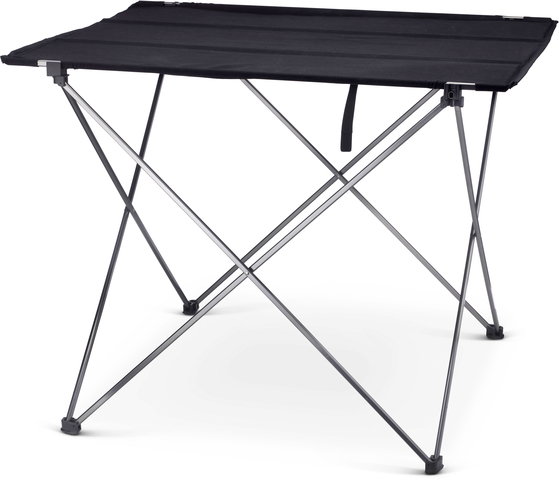 A simple but effective table for camping in a small foldable package, the Campfire Table is the ideal companion for compact car camping. A low weight and small pack size make for easy storage and transport to the campsite and once removed from the carry case the table folds out in a matter of seconds.
Being higher and bigger than most camping tables of this type allows alfresco dining for two, the structure is reasonably stable for this purpose thanks to strengthening pads but as you would expect it still feels nothing like a hard top folding table.
The price is right up there but the quality is good, however we did find the top difficult to insert into its mounting points and there is some downwards flex in the legs.
If you need a compact table that you can (just about) sit at then there aren't many smaller or lighter options available.