The new seven wonders, announced in 2007, include iconic sites across the globe and our top cycling adventures tick off every one, from Mexico's ancient Chichen Itza ruins to India's grandiose Taj Mahal and from riding to Rio de Janeiro in time for celebrating carnival in the shadow of Christ the Redeemer to a chilled-out cycle around Rome's crowning glory, the Colosseum.
The hard part will be deciding which of the seven wonder of the world you want to bike to first.
Peru: Sacred Singletrack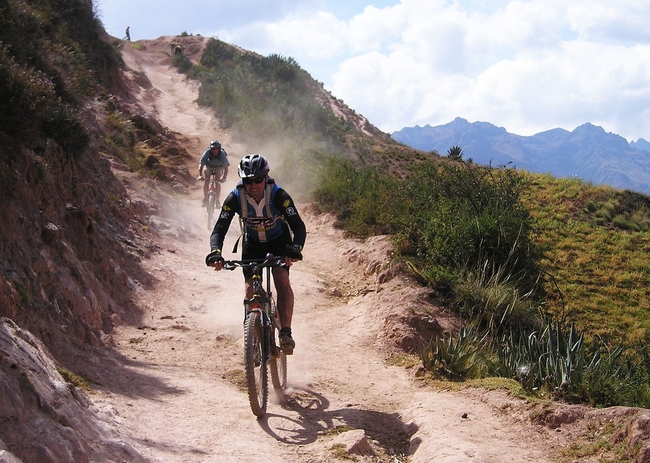 Fancy combining the rush of riding great singletrack on a mountain bike with a trip to one of the world's most iconic ancient sites? Look no further than Peru, where Skedaddle's 'Sacred Singletrack' tour does just that – you'll ride the spectacular trails of the Inca Avalanche race course and follow narrow llama trails all the way to Macchu Picchu, the Incan citadel listed as a new wonder of the world. On this guided two-week trip you'll bike 11 days across country, and this is not for the faint-hearted – one day could include a 4,330 metre-high Andean pass, another a 16 mile singletrack descent.
Price: £1,495 including accommodation and some meals. Not including Macchu Picchu day trip or flights.
Jordan: Deserts and Lost Cities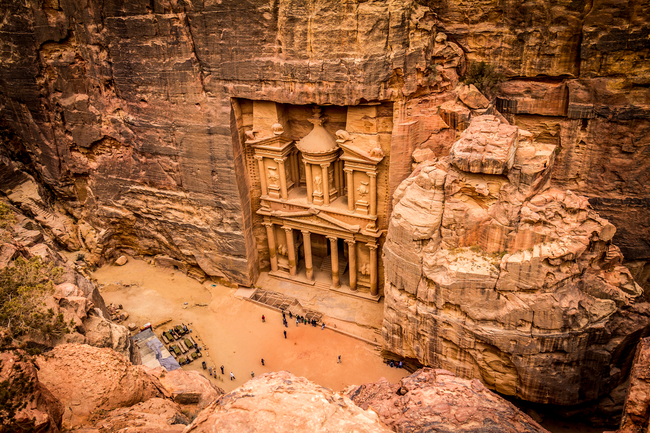 It's hard to describe how incredible Jordan is – it's easier to just book this excellent
nine-day cycling tour and see for yourself. But we'll try to do it justice – imagine star-strewn night skies, remote Bedouin camps, the stark beauty of the brick-red Wadi Rum desert and Petra, a bizarre ancient city carved into the rock. This guided circular trip includes a full day exploring Petra,
one of the new wonders of the world, and a dip in the buoyant Dead Sea, plus swapping your bikes for a jeep ride across the desert sands and spending a night in a traditional tented Bedouin camp.
Price: £976 per person including accommodation, some meals and bike hire. Not including flights.
China: Walls and Warriors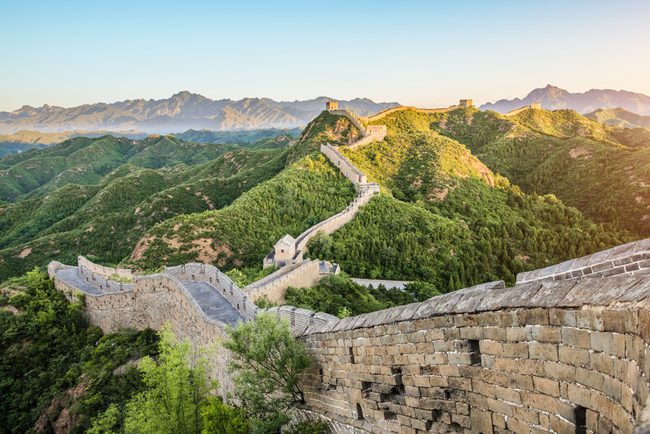 There's hardly space here to list how many exciting elements make up this tour of China by bike. Your 16-day guided route hops between a clutch of iconic sights, but highlights include cycling the limestone pinnacles of Yangshuo, gazing upon the Terracotta Warriors, exploring Tiananmen Square, wandering in the food markets of Beijing and of course, a day of hiking along the wonder of the world that is the Great Wall of China. In a country where bikes are the favoured form of transport, you'll fit right in on two wheels.
Price: From £2,20 Including accommodation, some meals, bike hire and in-country train and flight travel. Not including international flights.
Italy: Roman Holiday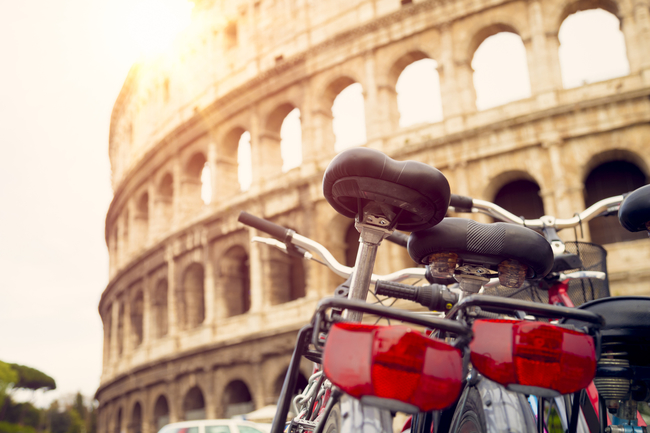 Where else does mind-boggling history, great food, sunshiney days and rewarding cycling combine better than in Italy? All roads lead to Rome (and of course to the wonder of the world that is the Roman Colosseum), including those you ride on this self-guided, week-long Flexitreks tour. Your route flips from city to country as you leave Florence and explore charming Perugia, a city famed for chocolate making, then ride into the wild Tuscan hillsides on your way down the spine of Italy to Rome. Stay in cosy guesthouses along the route to the Eternal City, where there's time to indulge in plenty of wine and pasta. A feast for the senses.
Price: From £846 including accommodation, some meals and bike hire. Not including flights.
India: Riding Rajastan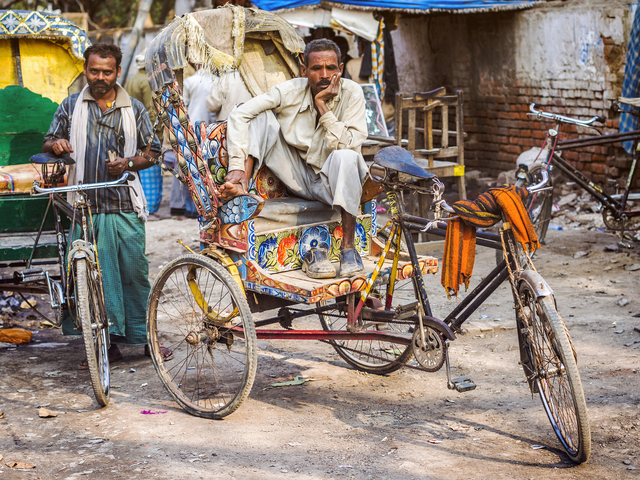 KE Adventure manage to pack a whole lot into their guided week of cycling 225 miles through Rajastan, pedalling from Udaipur all the way to the seventh new wonder of the world, the towering Taj Mahal. Discover Jaipur, go on a game drive in search of the region's elusive tigers in Sariska National Park and explore old Delhi after arriving in the city in style on a sleeper train. The daily food stops are a big highlight, and some departures coincide with the raucous Pushkar
Camel Festival. A great value for money option, too.
Price: £1,965 including flights, accommodation, all meals and sleeper train travel.
Brazil: The Road to Rio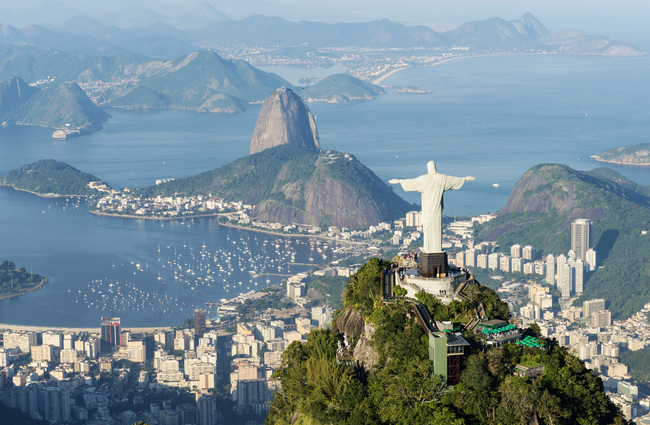 The road to Rio, in this case, is 760 miles long and takes 15 days to cycle, including riding along the beaches of Brazil's rainforest-lined Discovery Coast on the way to the Carnival celebrations in the 'marvellous city' (carnival takes place each February). You'll pedal daily, but there's fresh fish, feijoada (the national meat dish) and icy cold beer to keep you going, not to mention plenty of caipirinha stops.
When you arrive in the capital you won't be able to miss Rio's staggeringly huge wonder of the world, the statue of Christ the Redeemer. Fancy rocking up to the
biggest party in the world by bike?
Price: £4,198 including accommodation, some meals and bike hire. Not including flights.
Mexico: A Mayan Mecca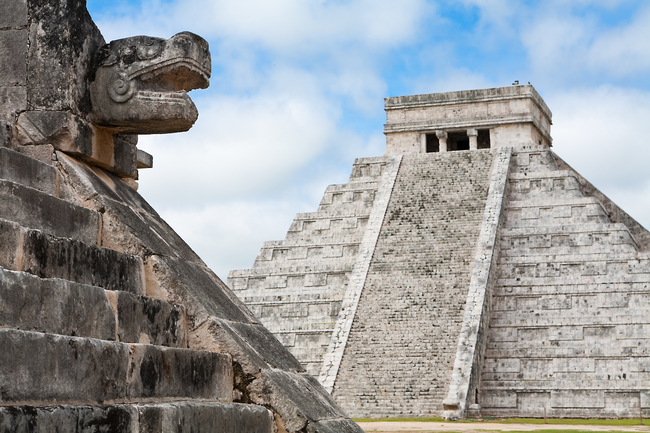 Mexico's Yucatan peninsula has to be the best antidote to the winter blues – the bright blue ocean, tropical beaches and flavourful food will make you want to stay in this paradise forever.
This 11 day guided ride is a feast for all the senses, and a highlight is a visit to the Mayan ruins of Chichen Itza, named as one of the new seven wonders of the world. As well as cycling daily you'll catch a boat to the beautiful island of Isla Mujeres, seek out the underground cave lakes known as cenotes for a swim and having a lazy beach day in Tulum. This is the perfect mix of culture, cycling and lots of time to chill out.
Price: From £2,265 including flights, accommodation, some meals and bike hire.