Fleece jackets have been considered a staple of the outdoors lovers' wardrobe since the 90s. The material was first developed by Patagonia, in collaboration with the company now known as Polartec, in 1979, and quickly proved the perfect material for making lightweight mid-layers. Fleece wicks moisture effectively and dries quickly, helping you stay warm without negating the breathable properties of your waterproof shell jacket.

Thanks in part to the 90s revival, fleece jackets have recently become something of a streetwear staple too. Hoodies and sweatshirts in a range of garish colours can now be found filling the racks of vintage clothing stores from London to Los Angeles, while all sorts of brands that wouldn't previously have dreamed of using the material are jumping on the bandwagon, and celebrities like Hailey Bieber and Bella Hadid are apparently following suit.


Best Fleece Jackets: How we selected them
Don't worry, we're not about to turn into the Daily Wail's sidebar of shame, or start covering celebs on Active Traveller. We're sticking firmly to outdoor brands who produce technical fleeces here. The kind of thing you could wear as a mid-layer, instead of a lightweight down jacket. We've highlighted a mixture of different cuts and styles, from full zip fleece jackets, to half zip pullovers, hoodies, and even a gilet - but most of these (both women's and mens' fleeces) are available in most or all of the above styles.

Perhaps most importantly, the products in this selection all of these look good enough to be rocked on the streets as well as up the mountains. Because these days, fleeces aren't just mid layers to hide under your waterproof jackets - they can be stylish outer layers too.


Best Fleece Jackets: TL/DR Summary
Whether you're after warmth, comfort, wicking or just 90s vibes, it's hard to beat the original. For this reason, we recommend the Patagonia Synchilla Snap T Pullover as our Editor's Choice. It was the world's first commercially available fleece, and because the design has remained largely unchanged since 1985, it's arguably more in fashion than ever. 
If you're on a budget, we'd recommend the Helly Hansen Daybreaker fleece. Made from Polartec, it's a steal at £75.
Rab Men's Fleece Outpost Hoodie - £120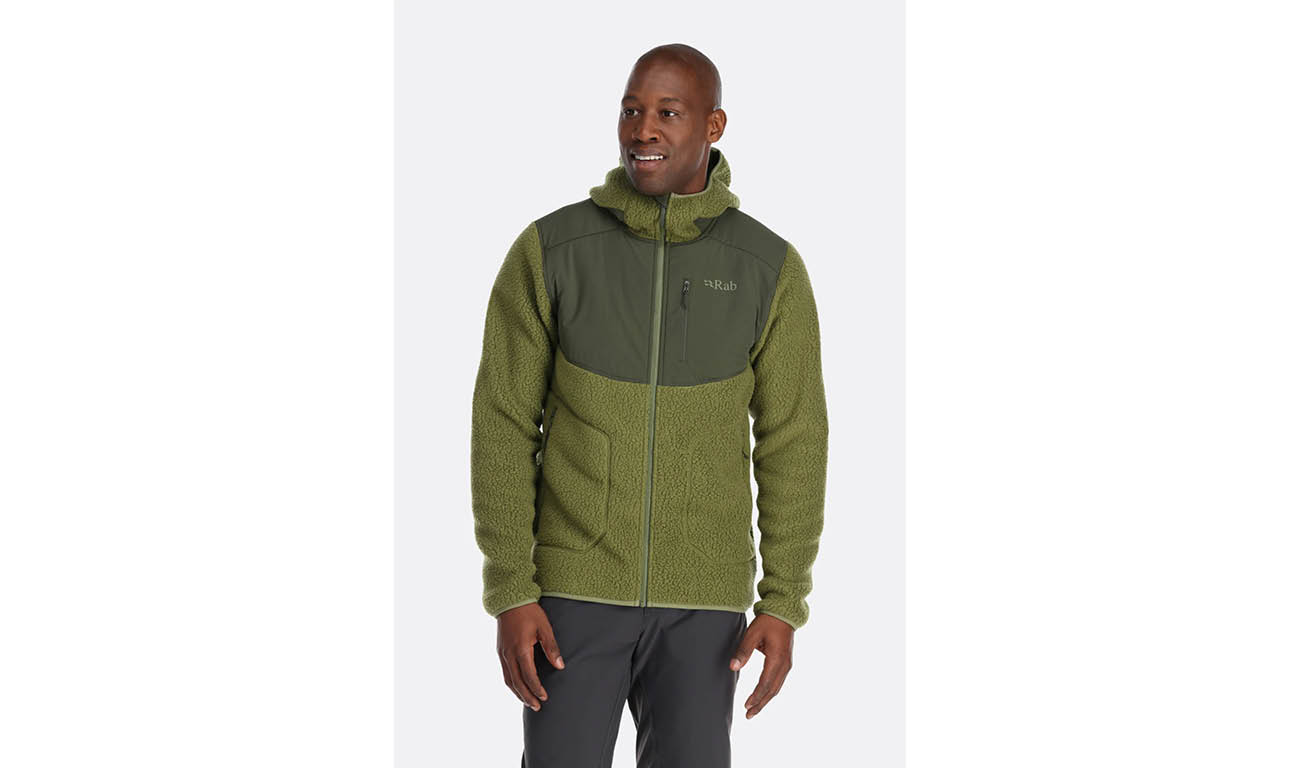 British brand Rab, named for the legendary Sheffield-based mountaineer Rab Carrington, have an excellent outdoor pedigree, which extends to their range of women's and men's fleeces. Combining as the brand puts it, "retro vibes [with] modern performance," the Men's Outpost Fleece is made from Polartec 300 (the thickest and warmest Polartec material), a fabric that wicks moisture away from your body efficiently, and dries quickly.

The full zip style makes it easy to get on and off, and Rab have the shoulder panels aren't just a nice-looking bit of design, they're there to make the fleece more resistant to backback strap abrasion. Designed for properly chilly days out on the mountain, either as mid-layer insulation if it's wet, or an outerlayer, if it's dry, this can equally be worn it the city.
Buy Rab Men's Fleece Outpost Hoodie: £119.99 at Ellis Brigham
Columbia Women's Fleece Archer Ridge II Sherpa Gilet - £100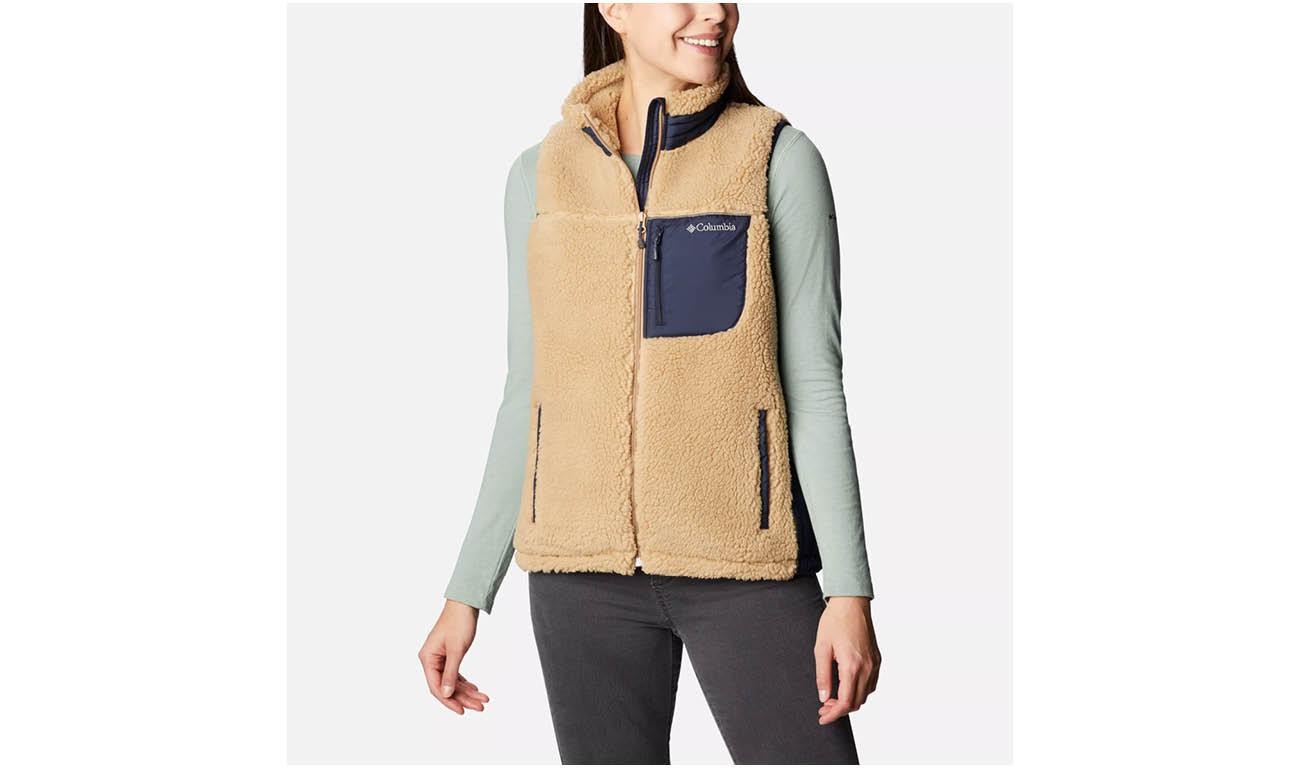 Gilets, like fleeces, are definitely having what fashion people like to call "a moment". But for outdoors lovers, choosing a gilet over a full sleeve jacket can actually make a lot of sense. Because they're easier to pull over the top of a waterproof jacket, they're a lot less hassle to take on and off - which is great if you just want an extra bit of warmth while you stop eat your lunch, for example, before heading off again on a hike and working up a sweat again.

Based in Oregon, Columbia's mens and women's fleeces are tested out in the filthy weather of the Pacific North West, which is partly why they've added the water repellent Omnishield coating to the sherpa material of this fleece. As well as keeping you drier (and therefore more cosy and warm) the coating has the added benefit of keeping stains out. So yes, you can feel safe wearing the white version of this even if you're eating ramen for lunch!
Buy Columbia Women's Fleece Archer Ridge II Sherpa Gilet: £230.83 at Amazon
Helly Hansen Men's Daybreaker MicroFleece Jacket - £75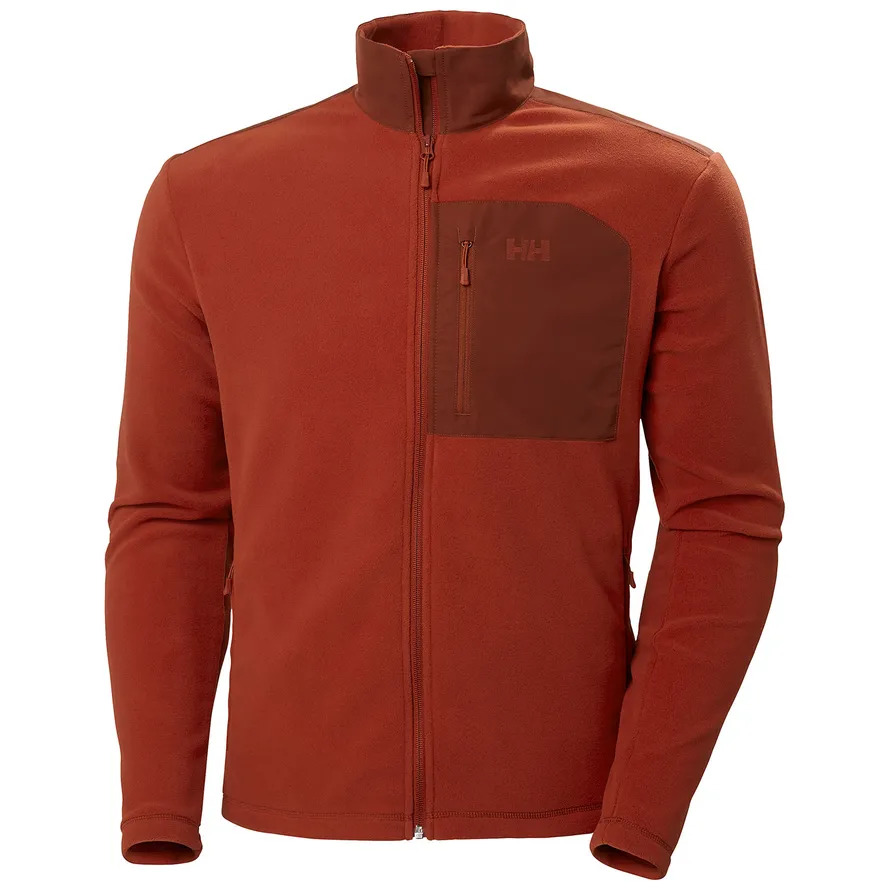 Made with Polartec microfleece, the Daybreaker is lightweight, breathable and dries quickly when wet. Helly Hansen has added durable panels on the shoulders for weather protection and to help mitigate the rubbing of backpack straps, helping this fleece last longer. Perhaps most importantly, the shell of this garment is made from 100 percent recycled polyester, helping lessen its impact on the planet.

Helly Hansen's pedigree is second to none. The company was founded by a Norwegian sea captain and his wife back in 1877, and has been making quality gear to tackle rough weather ever since. The Daybreaker MicroFleece is no exception. And it's a real bargain for the price.
The North Face Women's Fleece Denali Jacket - £145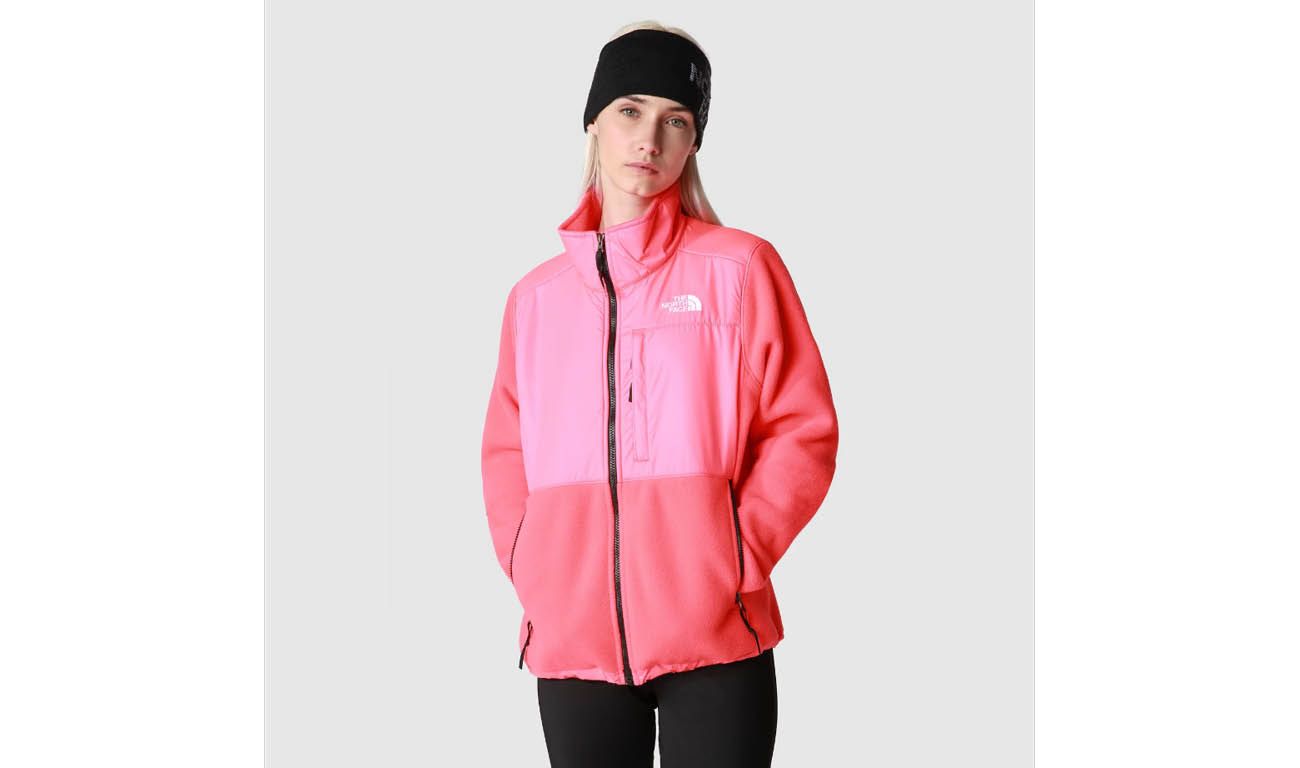 First designed for climbers back in 1989, the Denali fleece range now includes men's and women's fleece jackets, men's and women's gilets, and even two crop top women's fleeces, for runners and gym bunnies. The original is still offers one of the best combinations of retro styling and performance we've come across, however.

Made of recycled Polartec with panels made of recycled nylon over the shoulders, it's available in a huge range of colours, from standards like blue and green, to a silver-grey leopard print version*. Whether you're hiking or hanging out on street corners, this classic from one of California's original outdoor brands will serve you well.
*The silver-grey leopard print version is made of a slightly different material, and priced £10 cheaper.
Buy The North Face Women's Fleece Denali Jacket: £279.98 at Amazon
Cotapaxi Teca Fleece Hoody - £100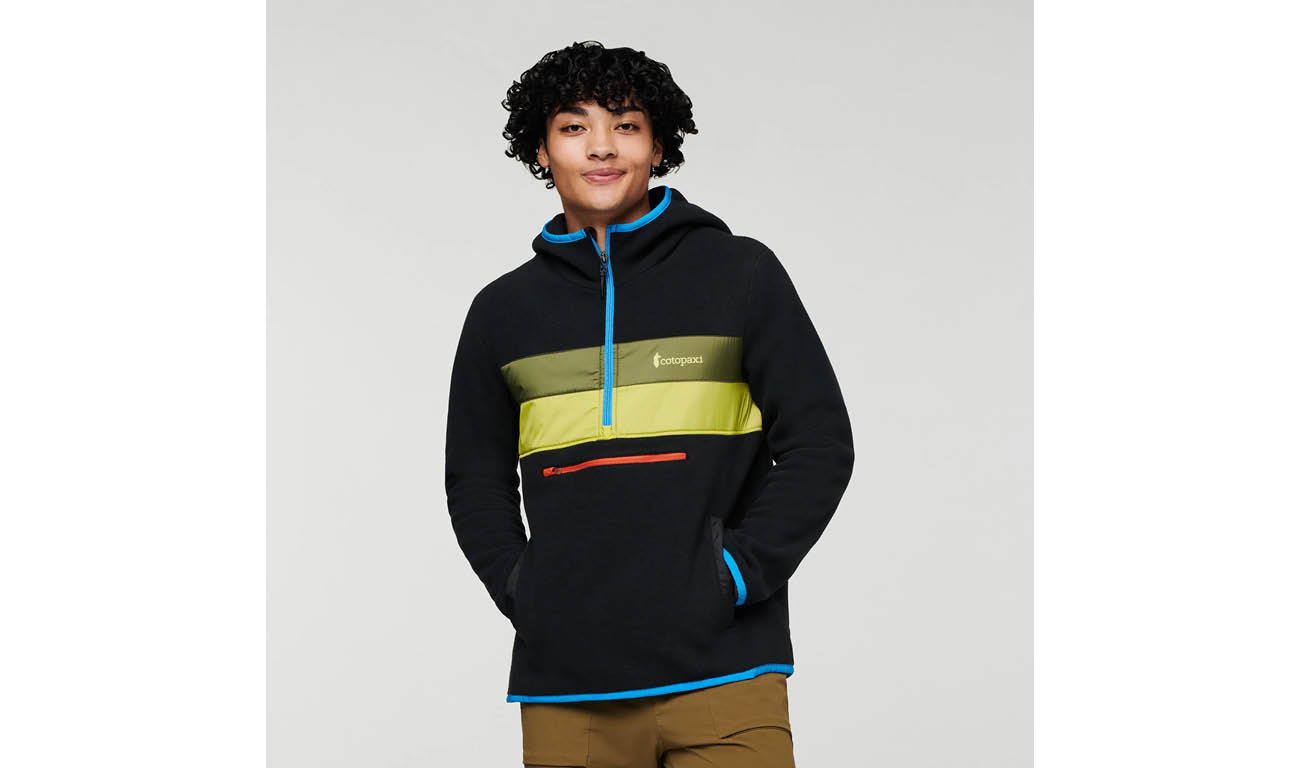 Fleece hoodies are as cosy as they come - it's hard to imagine a more comfortable material for keeping your ears warm than fleece. Half zip fleeces are a great idea too, helping trap extra warmth in. But you know what's an even better idea? Making fleeces from recycled polyester and offcuts of other fleeces. Which is exactly what Cotapaxi have done here.

In fact it's not just the Teca fleece (available in both men's and women's sizes, full and half zip versions, and as jackets as well as hoodies) that's made this way. The bulk of Cotapaxi's range includes left over materials from other companies' production runs, that would otherwise go into landfill. The upshot is that their fleeces and other clothing is available in lots of colours, but the exact colours are constantly changing. Each run is, in effect, a limited edition.

Although named after an Ecuadorean volcano, Cotapaxi is actually based in Utah, (although its founder grew up in South America). A Climate Neutral Certified Company, the Utah-based brand is also a certified B Crop, meaning it prioritises sustainability and ethical working conditions throughout its supply chain. It also gives away one percent of its annual revenues to organisations like the refugee charity Mercy Corps. How's that for a good idea?
Buy Cotapaxi Teca Fleece Hoody: £99.99 at Amazon
Mountain Equipment Women's Fleece Moreno Hooded Jacket - £120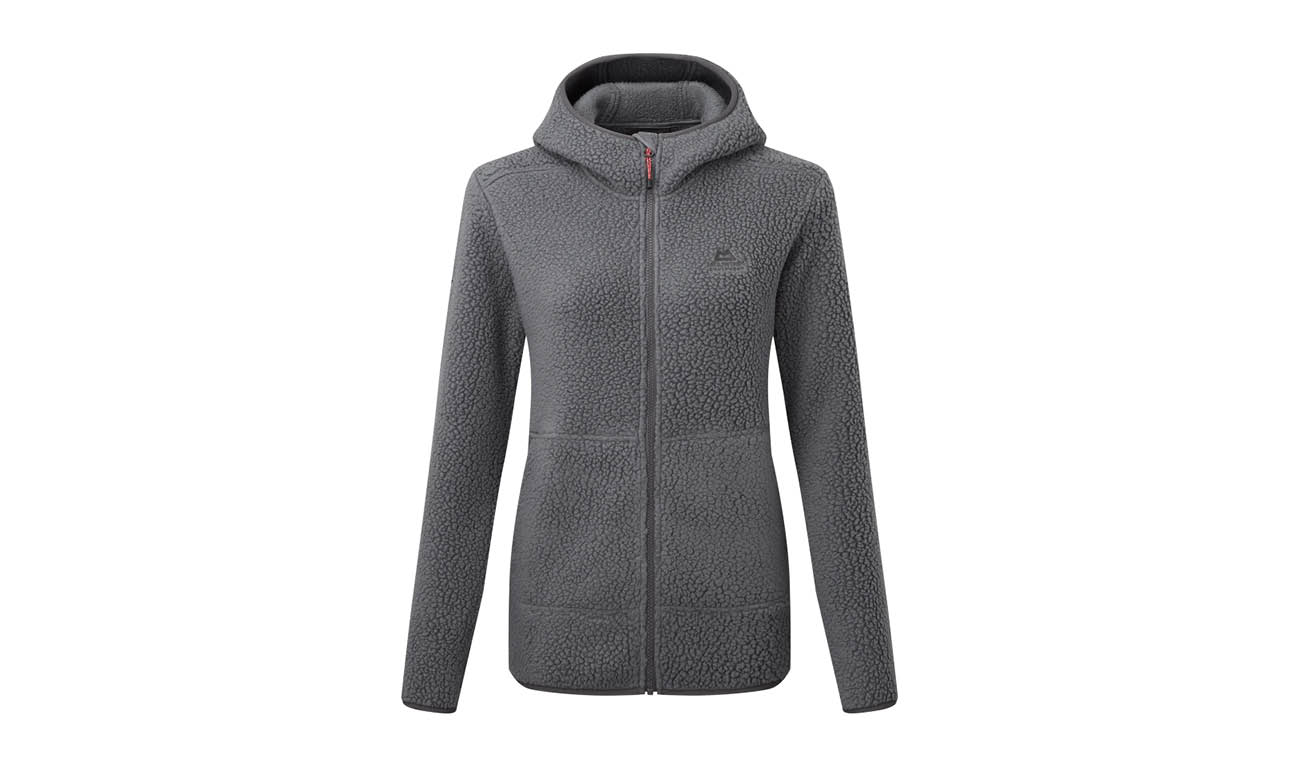 Mountain Equipment are a British-owned brand with an excellent reputation for making high performance outdoor gear - from down sleeping bags, sleeping mats and rucksacks to a full range of jackets.
This technical full zip fleece is available as a mens fleece jacket, and the women's model pictured here, with and without a hood. It's made of Polartec's Thermal Pro fabric, one of the warmest the brand makes, with elastane around the cuffs and the lining of the hood, and an extra high neckline for added cosiness. In short, it's a classic fleece.
Buy Mountain Equipment Women's Fleece Moreno Hooded Jacket: £111.95 at Alpinetrek
Patagonia Men's Fleece Synchilla Snap T Pullover - £120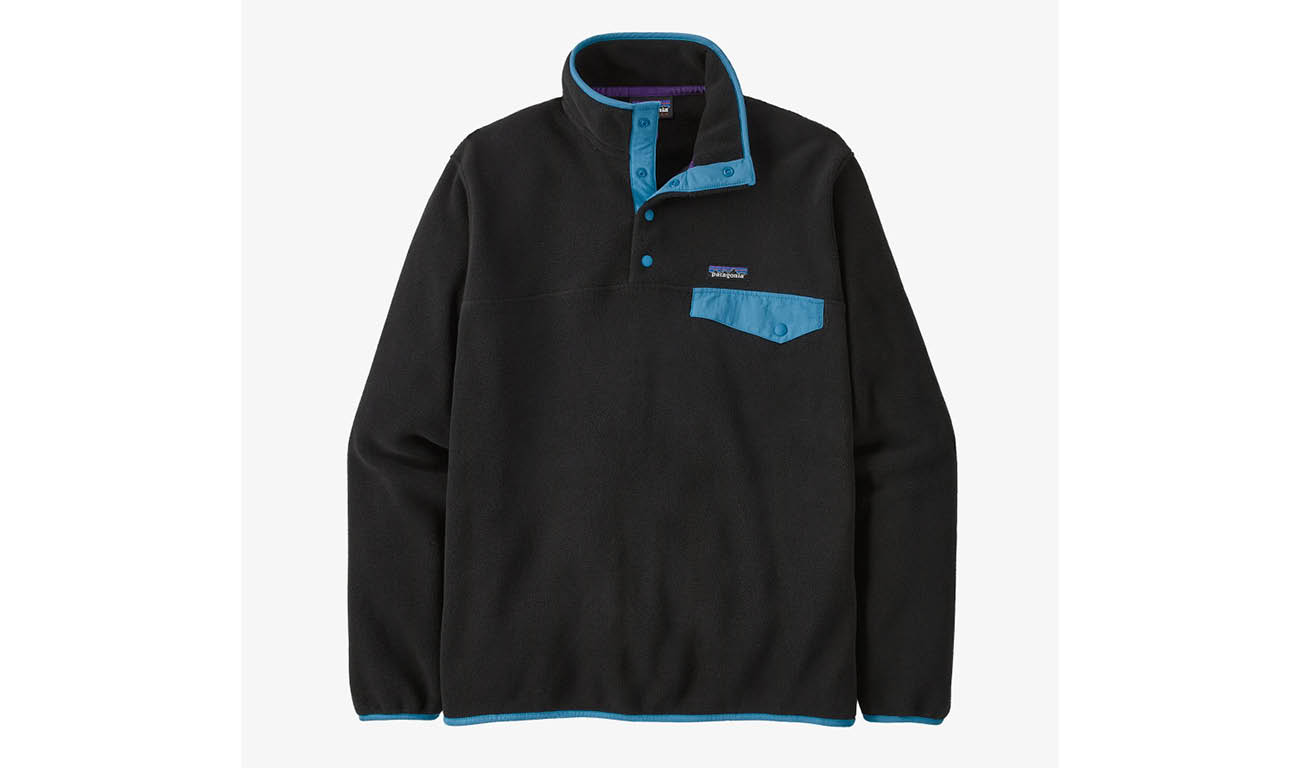 As men's fleece sweatshirts go, they don't come much more storied than the Snap T Synchilla pullover. Launched as the world's first fleece in 1985, this warm, cosy pullover has been a part of every Patagonia collection since. In the 90s, it was available in some truly outrageous prints and patterns (check out Old School Outdoor's photo library to see some of the best) but aside from toning down the colours, not a lot has changed with the design.

It's still made of Synchilla, the original fleece material first developed by Patagonia in the 80s. It still features a chest pocket with a snap closure, and a row of snap fasteners at the neck. It still wicks moisture effectively, and dries quickly, and is great at keeping you warm. And because it's the real, retro deal in terms of styling, it arguably looks better than ever in 2022.
Buy Patagonia Men's Fleece Synchilla Snap T Pullover: £120 at Snow & Rock
Best Fleece Jackets: Conclusion
Not sure if fleece is right for you? Fear not, because (as they say on the BBC) other mid-layers are available. Down (either from goose feathers or artificial substitutes) also makes an excellent insulator material. Check out our list of the best down jackets to see what sort of things are on the market. 

If you need something to go over the top of your fleece, our gear experts have got you covered too (literally) with these reviews best waterproof jackets for hiking. We also review walking trousers, waterproof overtrousers and walking boots, in case you need something for your bottom half. 

Once you're all kitted out, you'll no doubt be looking for places to try your new gear. Why not check out our guide to the best walks in the Peak District, or the best walks in the New Forest for inspiration?