Should you wear a watch while hiking?
Of course! Watches are practical, useful bits of kit for their primary purpose of telling the time but in the modern era we're as tech hungry as ever and smartwatches are now the de rigor choice for just about any outdoor pursuit, including hiking. At their very basic level a watch, in a sense is a bit of a basic safety item while out hiking, especially if you're venturing into the unknown. It's easy to lose track of time while you're out hiking as the rhythmic nature of walking in the countryside can put you into a meditative state. It's always handy therefore to have a way of telling the time, and watches can be a safer bet than battery sapping phones.
Do I need a smartwatch for hiking?
That is of course, a matter of choice. The most useful safety function of a smartwatch for hiking in the wilderness is the GPS. Again, this is also available on your smartphone in much the same format, but phone batteries are prone to dying while smartwatches tend to last much longer. Fitness and outdoor smartwatches for hiking are optimized to provide the wearer with a huge amount of functionality over and above telling the time and GPS functions though. These include heart rate monitoring, respiration rate, blood oxygen saturation, and abnormal heart rate alerts, all useful features for activities where you will be putting your body through its paces. Of course, you can also get your email alerts through your smartwatch, check the weather forecast, look at your calendar, and share routes with your friends.
The best watches for hiking
Garmin Fenix 7 Solar, £690
Best GPS Smartwatch for hiking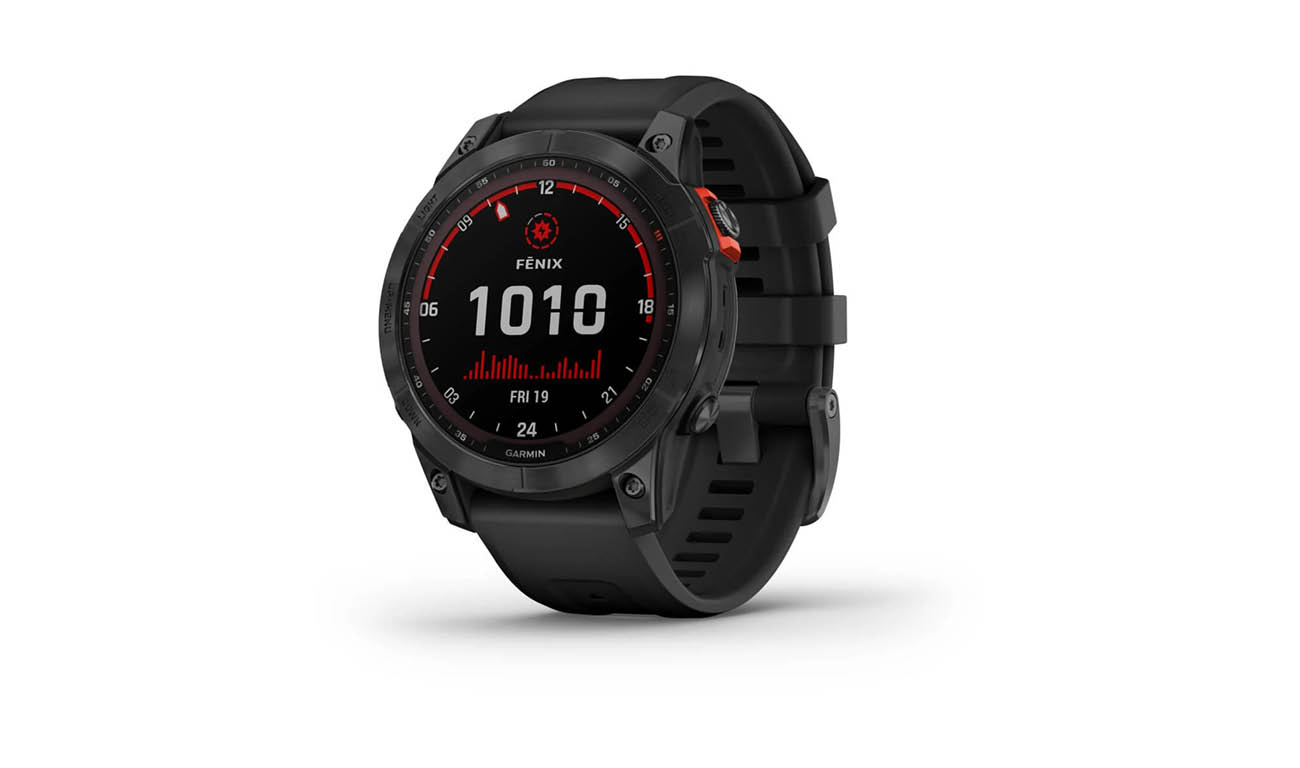 + Superb battery life, feature-rich, intuitive to use
- Nearly as expensive as an Apple Watch Ultra and not as comfortable to wear
The undisputed grand daddy of GPS watches, the Garmin Fenix 7 takes what was already great and adds solar power for uncanny battery life. If you're used to charging your watch every.....single.....day then you will be amazed by the lasting power of the Fenix 7 Solar. This thing basically doesn't run out, but if you really want stats expect 15-20 days for the average user, increasing to a whopping 173 days in battery saver mode. The Fenix 7 Solar is about much more than just battery life though, with amazing health monitoring, safety, and smart features. With highly accurate GPS assisting in many of these features including incident detection and livetrack.
Buy Garmin Fenix 7 Solar Watch: £628.97 at Amazon <<Best Deal>>
Buy Garmin Fenix 7 Solar Watch: £669 at Millets
Suunto 9 Baro, £259
Best looking Android GPS watch, and at a great price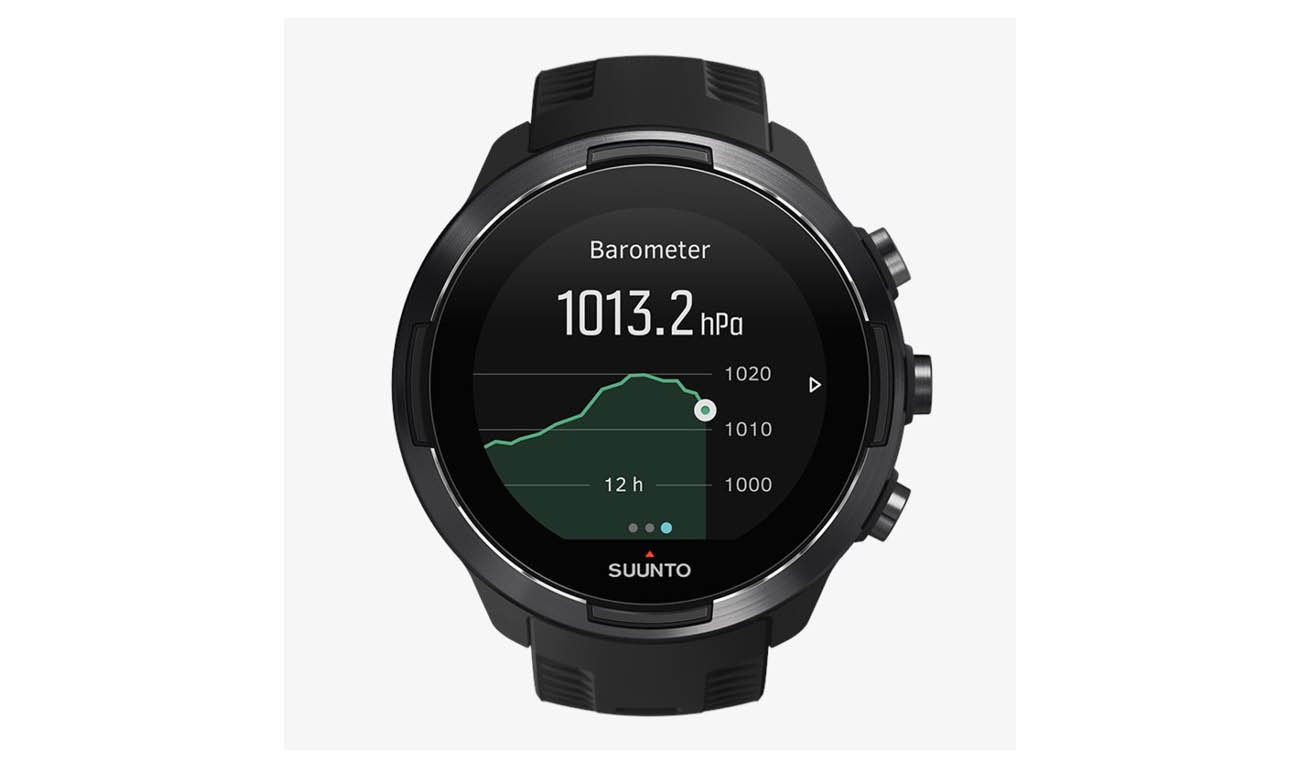 + Amazing value for such a well-built, good looking GPS hiking watch
- Not as feature-rich as the options from Garmin
If the Garmin Fenix 7 is the grand daddy of smartwatches then the Suunto 9 Baro is the cousin quietly pulling at its coattails. This sleek hiking watch looks a little more sophisticated than the rugged Fenix 7 and comes in at a much lower price point. If you're looking for most of the functionality of the Fenix 7 but your budget doesn't stretch that far we think the Suunto 9 Baro is the next best option. Key features include over 80 sports modes for tracking and sharing your activities, heart rate monitoring, stress and recovery monitoring, and water resistance to 100m. All this comes with a very decent battery life of around 10 days for the average user. Of course, the Suunto 9 Baro utilises all the usual GPS satellite systems to provide real-time tracking.
Buy Suunto 9 Baro Watch: £331.51 at Amazon <<Best Deal>>
Buy Suunto 9 Baro Watch: £389 at Sigma Sports
Coros Vertix 2, £600
Best Android GPS watch for navigation accuracy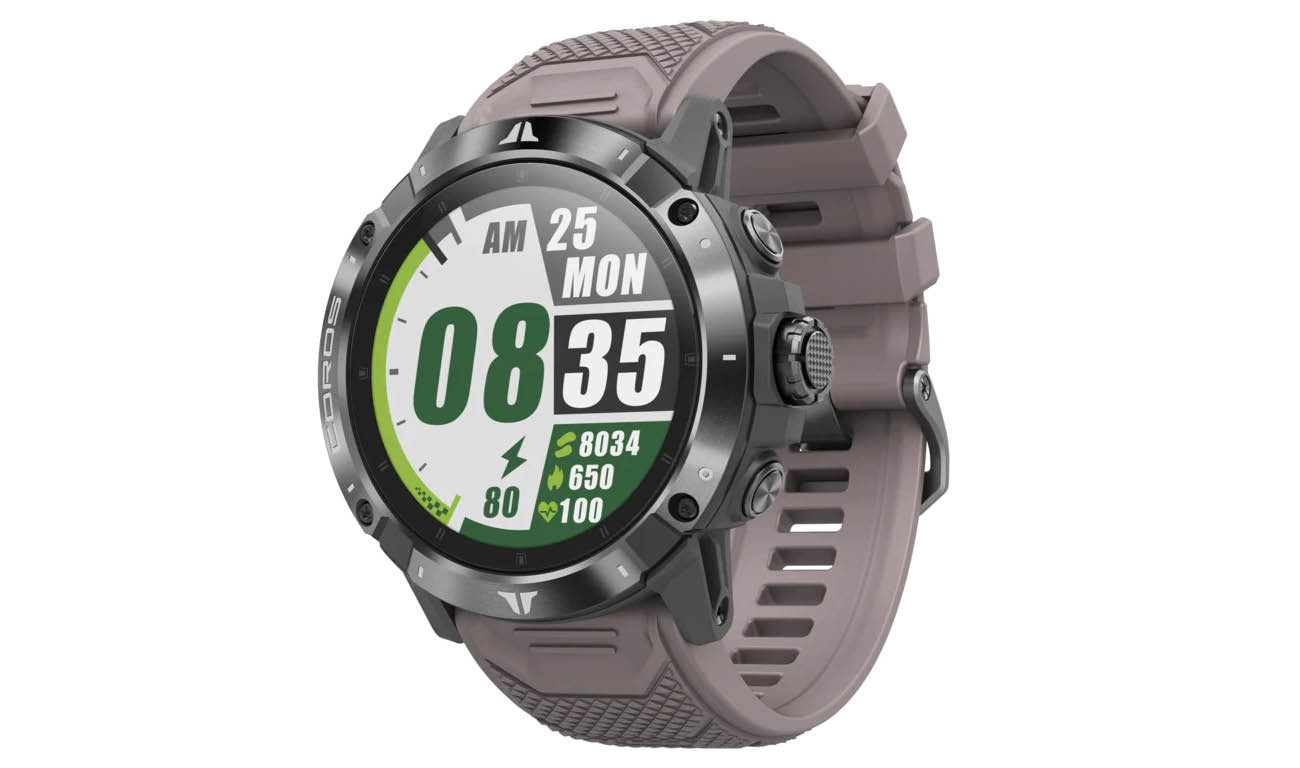 + Super accurate dual-frequency, simultaneously connected GNSS and free worldwide topographic maps
- Higher than usual price tag
We covered this in sister publication Snow Magazine. Why? Because it's innovative and innovation doesn't happen too often in GPS watches. The Coros features much the same spec as other high-end hiking smartwatches but brings something new to the table being the world's first GPS watch to feature dual-frequency, simultaneously connected GNSS. This is the kind of tech normally found in aviation and allows super-precise positioning even in dense forests and tight valleys. The Vertix 2 even includes free worldwide topographic maps.
Buy Coros Vertix 2 Watch: £729 at Amazon
Garmin Instinct 2S Solar, £350
Best hiking watch for women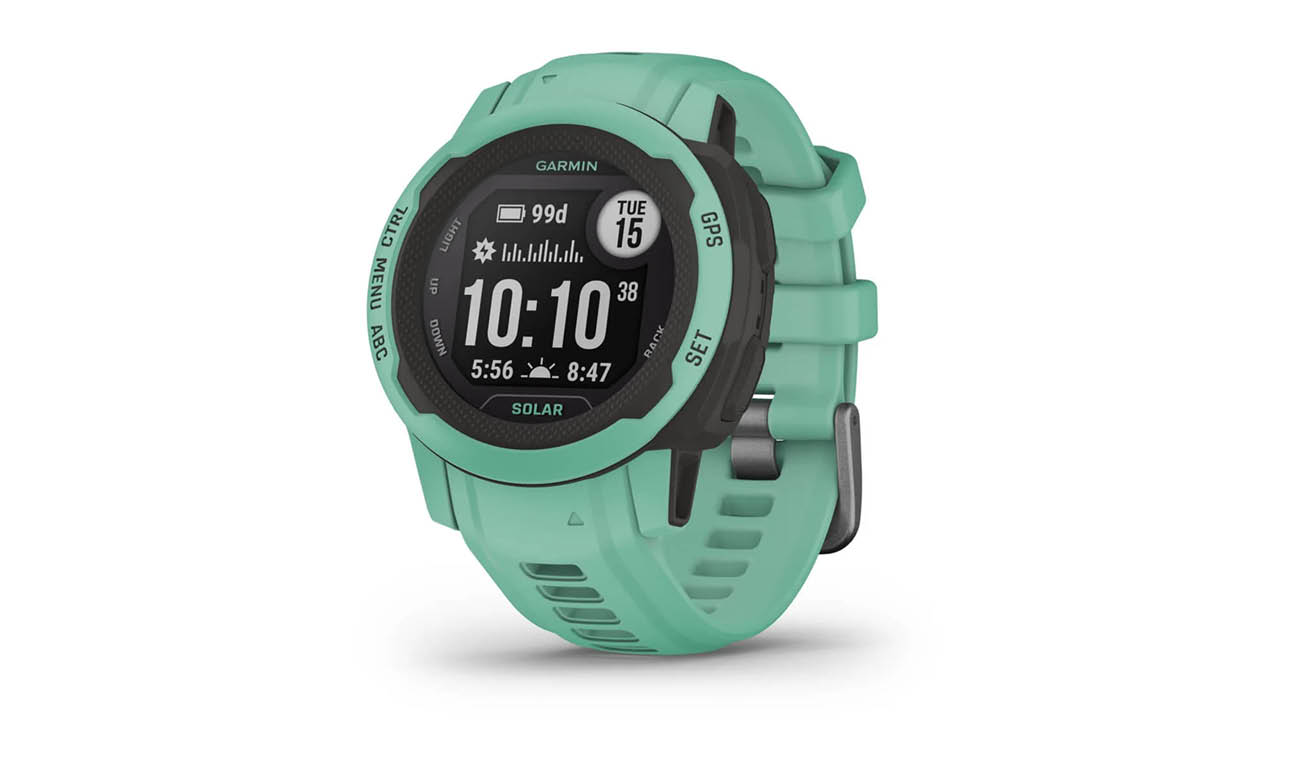 + Incredibly long battery life, all the features you need, at a low price
- Rugged looks could turn some people off
Another cracking hiking watch from Garmin, this time at a more affordable price. The Instinct 2 is available in four distinct versions, with the Instinct 2S being ideal for women and those who prefer a smaller watch, and solar and non-solar versions are available. The Instinct 2S Solar is designed to be a rugged GPS watch, with a chunky aesthetic providing plenty of impact protection.
It features the usual Garmin sports app allowing you to track your activities, monitor health and wellbeing and share with friends, all ideal features for hiking. Multi-GNSS support allows you to track in more challenging environments and Tracback routing gives you a GPS view of your route to find your way home.
Buy Garmin Instinct 2S Solar Watch: £345.51 at Amazon
Buy Garmin Instinct 2S Solar Watch: £239 at Millets <<Best Deal>>
Apple Watch Ultra, £850
Best Apple watch for hiking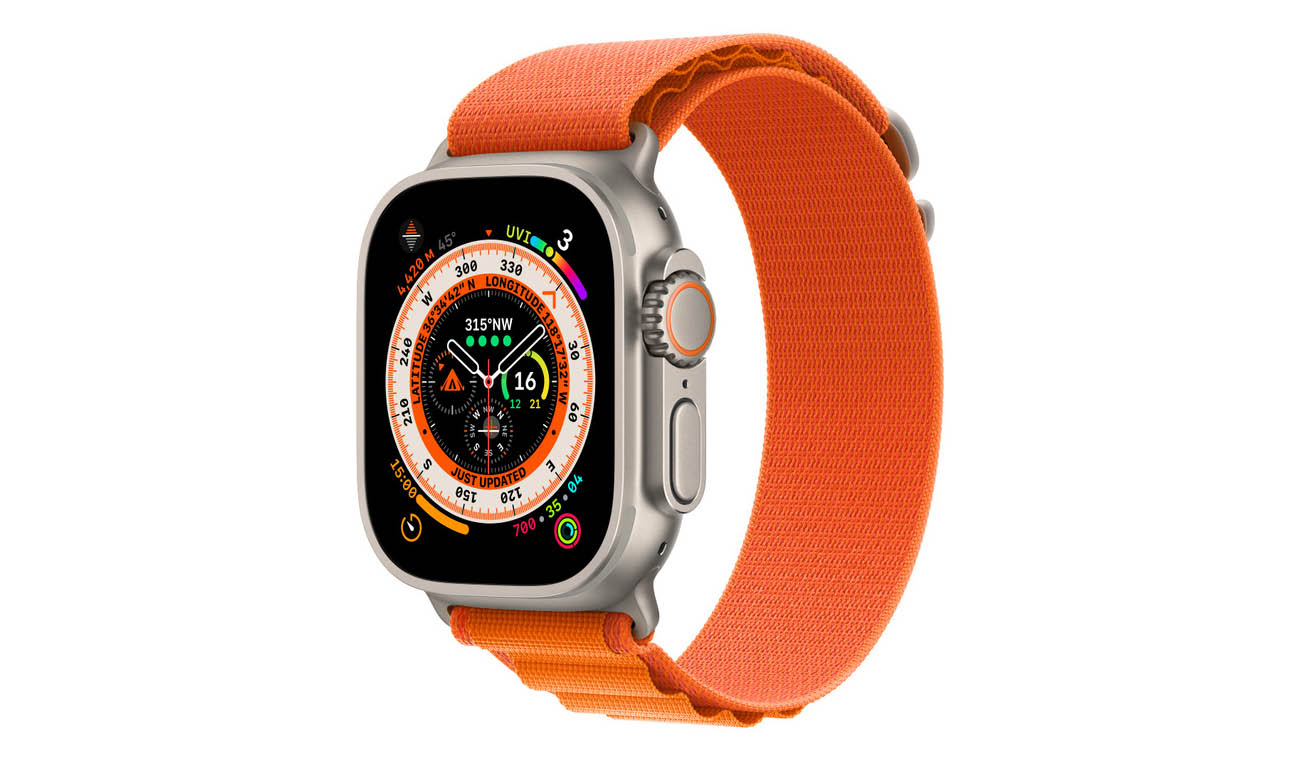 + Super bright screen, amazingly accurate GPS, the fantastic array of features
- Terrible battery life and ridiculously large price tag
Despite looking decidedly Apple like, the Apple Watch Ultra is as rugged as smartwatches come. The robust titanium case is water-resistant up to 100m and has been tested for drop and impact resistance. Those who appreciate the Apple ecosystem will like the easy integration of the Apple Watch Ultra with other Apple devices, as well as the intuitive user experience. The retina display is super bright at 2000 nits, giving you clear visibility even in bright sunshine. Dual-frequency GPS gives you pinpoint accuracy for hiking in dense tree cover or urban environments, much like the Coros Vertix 2 above, and the strap has been specifically designed to stretch and move with you and be quickly and easily adjustable on the move. The app functionality is exhaustive, both from a fitness and health and wellbeing perspective and the design is as timeless as an iPhone. The downside to all of this? Battery life is a claimed 34 hours, but more realistically you might just squeeze a day out of it.
Buy Apple Watch Ultra: £819 at Amazon
READ NEXT: The Best Lightweight Walking Boots for 2023