With the possible exception of a waterproof jacket, a good pair of walking boots or walking shoes is pretty much the most important item of outdoor adventure gear you can buy. If you're into hiking, or anything from simple dog walks to multi-day treks, you won't get very far without suitably sturdy footwear. Walking boots are pretty much essential for a whole range of other outdoor activities too, from camping, to climbing, to hike-and-fly paragliding.

Traditionally most men's walking boots were heavy things made of leather, but over the past few decades developments in materials such as the introduction of Gore-Tex membranes, mean that there are a whole range of different styles available. Walking shoes have become ever more popular, and more recently, lightweight, fast hike boots have increasingly blurred the lines between the two.
What to look for in walking boots
What makes a good pair of men's walking boots? The most important thing is obviously fit. We would always recommend visiting a shop to try hiking boots or shoes on before you buy them. Different brands use different-shaped 'lasts' (the artificial feet they mould boots around), with different shaped arches and widths, so you might find two pairs of boots that are the same size but nonetheless have slight differences. There's nothing worse than splashing out on a brand new pair of walking boots only to find they give you blisters.

The second thing to think about is function. What will you be using these walking boots for? (And yes, we'll resist the temptation to crowbar a Dolly Parton pun in here). These days, you can find specialised footwear for almost any outdoor activity, from crampon compatible mountaineering boots, to approach shoes for rock climbers, to boots specifically designed for tackling via ferrata.

For the purposes of this article, we've stuck to more generalist models. They are all waterproof, because if you're hiking in the UK, you're guaranteed to want something that can deal with mud and rain. But otherwise, we've chosen a mixture of high top walking boots and lower cut walking shoes, because there are lots of shoes that do the same job as traditional hiking boots these days. Whichever one of these pairs you pick, your feet will thank you.
Merrell Moab 3 Gore-Tex Men's Walking Shoes - £130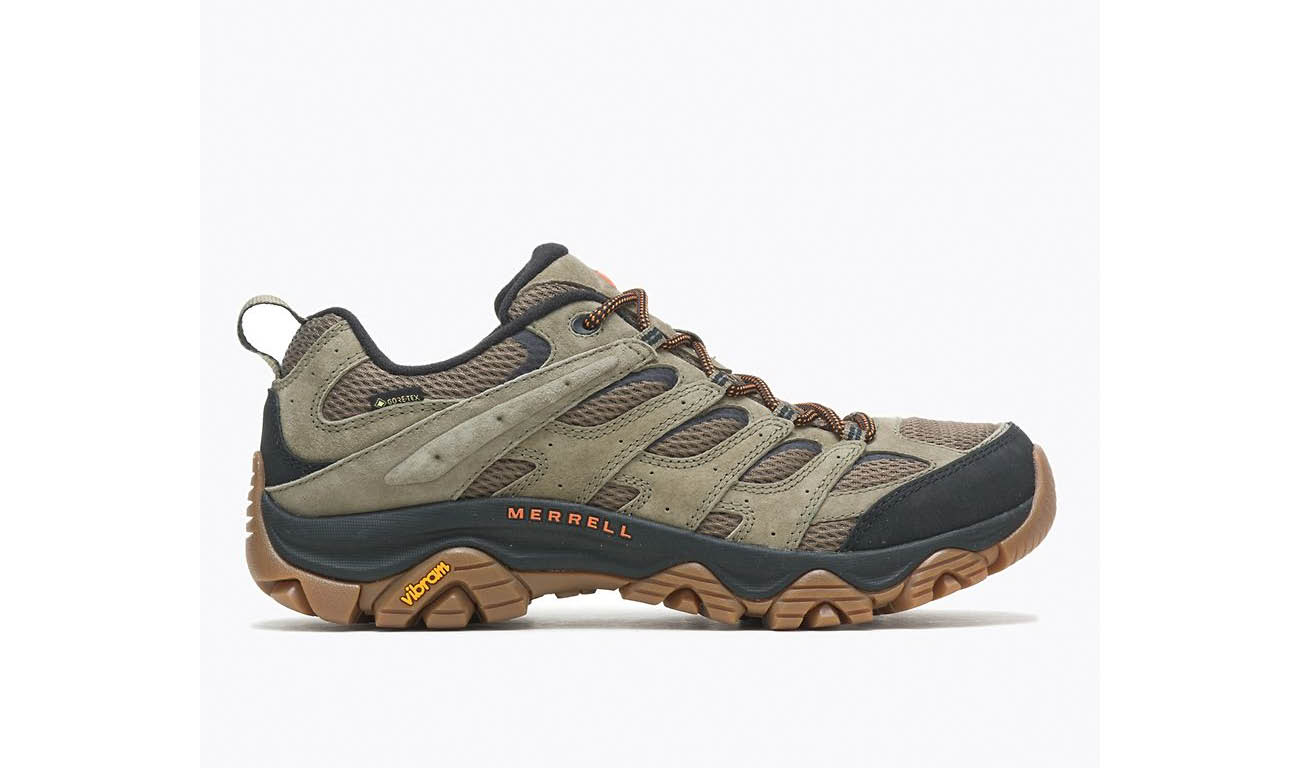 When it comes to walking shoes, Merrell have long been the brand to beat, and that's thanks, to a large extent, to its Moab range. First launched 15 years ago, the Moab has been regularly updated ever since, and is still one of Merrell's flagship models to this day. All in all, the brand has sold some 25 million pairs of Moabs down the years, making it one of the most popular hiking boots or shoes ever made.

This latest iteration, the Moab 3, features an advanced Gore-Tex waterproof membrane that keeps your feet dry while allowing them to breath, a Vibram sole with deep, 5mm lugs to handle rugged terrain and a new, more supportive insole than previous models.
Buy Merrell Moab 3 Gore-Tex Men's Walking Shoes: From £105.73 at Amazon <<Best Deal>>
Buy Merrell Moab 3 Gore-Tex Men's Walking Shoes: £128.95 at Alpinetrek
Salomon X Ultra 4 Mid GTX Men's Walking Boots - £155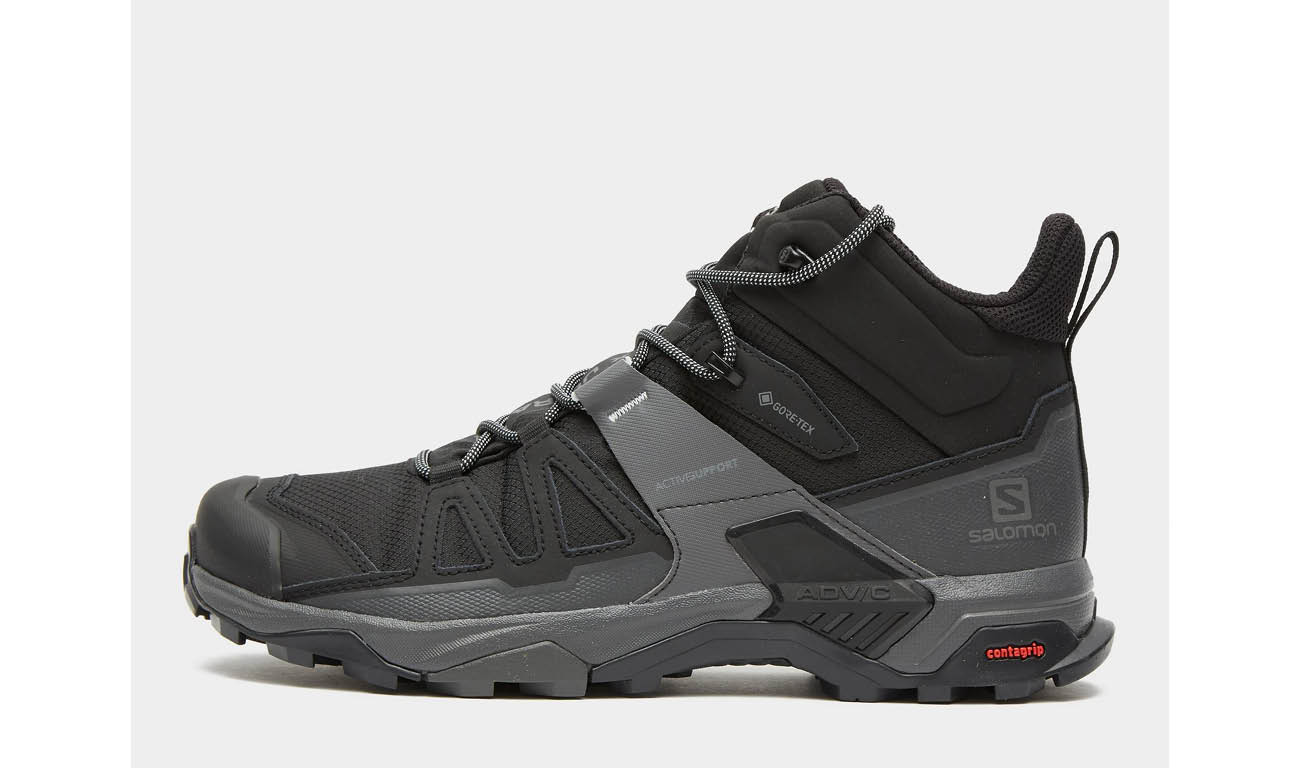 Salomon's X Ultra series has a long lineage, and has proved popular with all kinds of hikers down the years. The latest model, the X Ultra 4, features a Gore-Tex membrane that offers breathability without sacrificing any of the waterproof properties that have made this boot so popular.

The upper is PU coated leather, while the rubber sole is Salomon's own design, featuring their Contagrip technology which uses different rubber compounds in different zones for maximum performance. There are low top versions of the X Ultra 4, but we like the look - and the extra support - offered by this mid-height model.
Buy Salomon X Ultra 4 Mid GTX Men's Walking Boots: From £199.99 at Amazon
Buy Salomon X Ultra 4 Mid GTX Men's Walking Boots: £154.95 at Alpinetrek <<Best Deal>>
Berghaus Hillwalker II GTX Men's Walking Boots - £140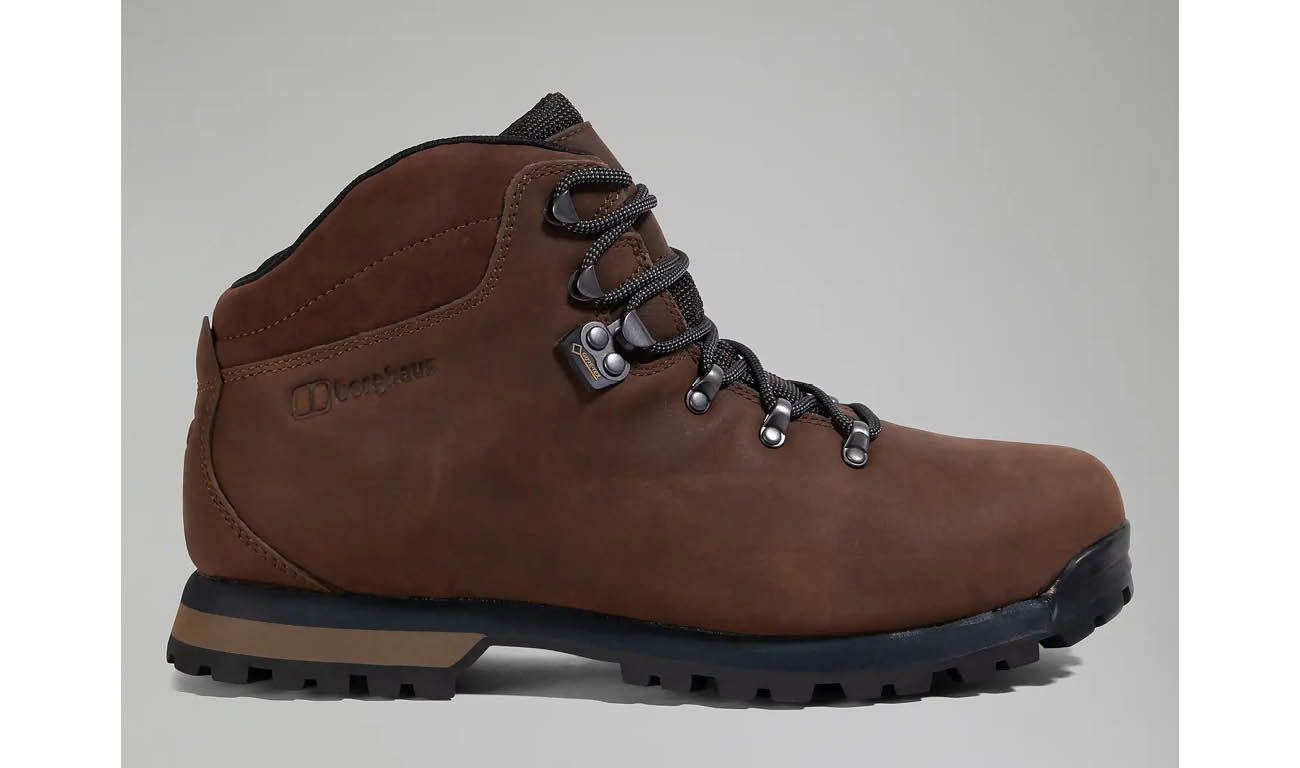 British brand Berghaus have been producing men's walking boots designed specifically for British conditions for decades. All that experience shows in this latest iteration of their best-selling Hillwalker model. The boots' oiled suede shell is underpinned by a Gore-Tex lining to make it waterproof and breathable.

The sole features Berghaus' 'Opti-stud' construction, which offers optimal grip on the kind of craggy paths you find in the Peaks or Lake District, and the insole has memory foam at the toe and heel, so it moulds to your feet. Because they're mostly suede, these aren't the lightest walking boots on the market, but they look really good for a pair of hiking boots. It's easy to imagine stepping out in the city wearing a pair of these, as opposed to, say Timberland work boots.
Buy Berghaus Hillwalker II GTX Men's Walking Boots: From £94.02 at Amazon <<Best Deal>>
Buy Berghaus Hillwalker II GTX Men's Walking Boots: £105 at Berghaus
The North Face Vectiv Fastpack Insulated Futurelight Men's Walking Boots - £160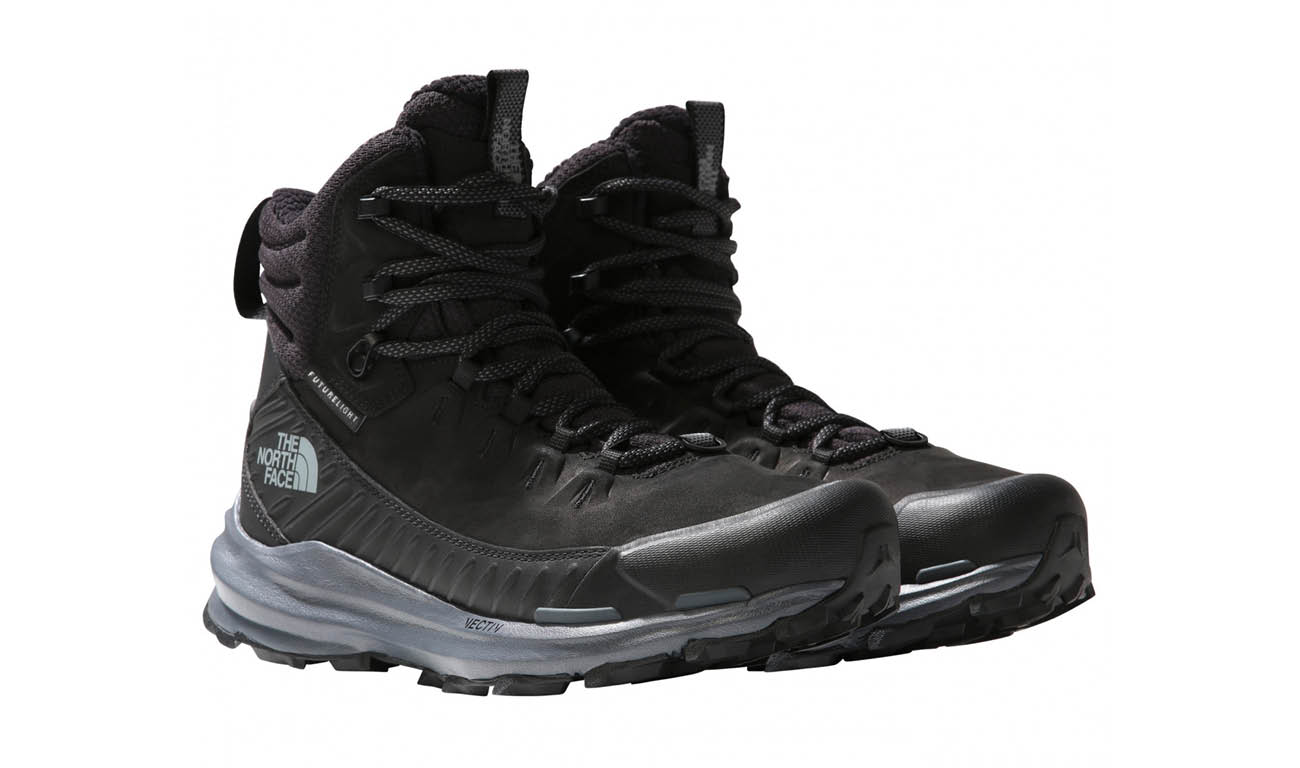 Their name is a bit of a mouthful, and they're certainly not the cheapest walking boots out there, but that's because they're packed with all the latest tech that The North Face could squeeze into them. 'Vectiv' is the brand's name for its patented footplate, developed on its running shoes, which helps convert energy into forward momentum. 'Futurelight' is another patented TNF invention - a waterproof, breathable material that acts like an alternative to Gore-Tex, keeping your feet dry, even if they sweat.

The insulation the name refers to is the company's Heatseeker Eco foam, which will help keep your feet warm even if the temperatures drop below zero, while 'Fastpack' refers to the activity these are designed for: quick hiking or extended trail running expeditions that involve moving fast and light.
Scarpa Cyrus GTX Men's Walking Shoes - £155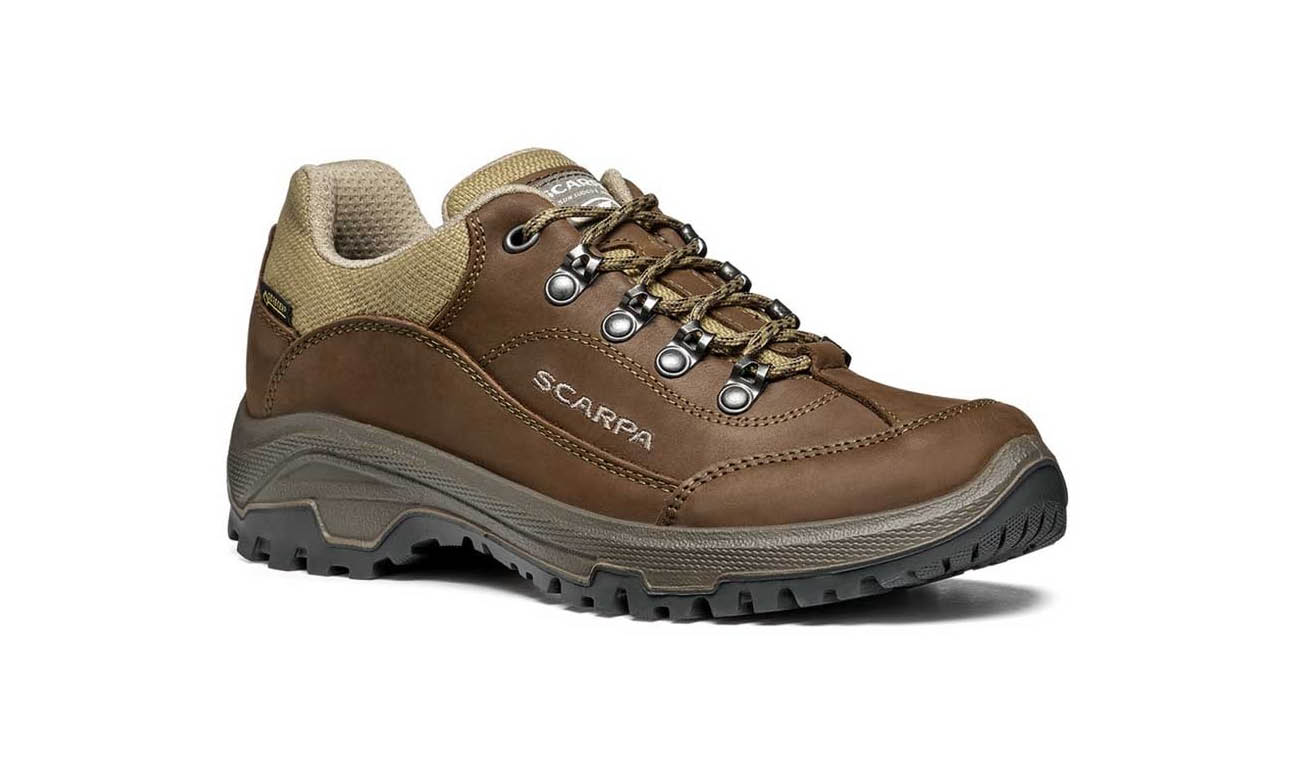 Italian brand Scarpa are famous for their rock climbing shoes as well as their walking boots, and the kind of attention to detail that goes into making that precision, talon-like footwear, carries over into their hiking boots and shoes. Even though they're not super-technical, the Cyrus GTX men's walking shoes are a great example. The sole is Scarpa's Energy L model, with large lugs to handle tricky trails and the boots feature a waterproof, breathable Gore-Tex membrane to keep your feet dry.

The outer is made from leather, giving these shoes a classic look, and making them (as Scarpa themselves put it) "perfect to wear for walks in the countryside and occasional urban trips".
Buy Scarpa Cyrus GTX Men's Walking Shoes: £145 at Winfields Outdoors
Adidas Terrex Free Hiker Men's Walking Boots 2.0 - £200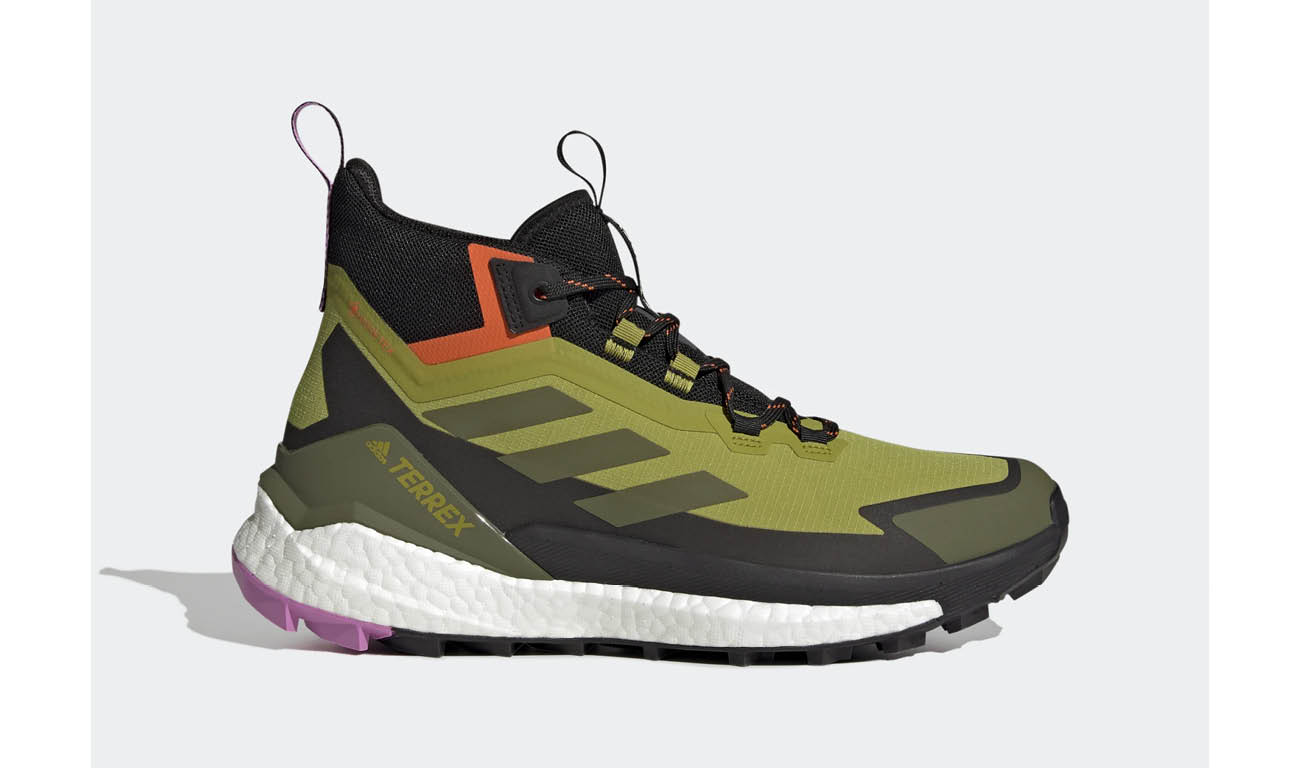 Adidas are probably still best known as purveyors of fine footwear for mainstream sports like football, but since it launched a few years ago, their Terrex range of hiking boots and shoes has earned them an impressively credible reputation in the outdoor market.

Partly, this is because they bring some of the best of Adidas' running shoe tech to the trails - like the brand's patented Boost foam, which adds incredible cushioning to the Free Hiker. Partly, it's because they're not afraid to use existing tech—like the Gore-Tex waterproof membrane here—when it suits their purposes best. But mostly, the success of Adidas' Terrex range is because it just works, really well. These Free Hiker Gore-Tex 2.0 boots are lightweight, comfortable straight out of the box, and easy on the eye. What more do you want from a pair of men's walking boots?

Buy Adidas Terrex Free Hiker Men's Walking Boots 2.0: From £249.34 at Amazon