A holiday abroad with the kids might feel like little more than a dream right now, but when travel restrictions ease and we can head further afield for our getaways, a destination that offers a spectacular natural landscape, lovely historic towns, child-friendly activities and is easy to get to, should be at the top of your list. And that's where Isère comes in.
Where is Isère?
If you normally expect to see the name Isère with a Val d' in front of it, then prepare to have your confusion laid to rest once and for all. Located in the heart of the French Alps in southeastern France, the department of Isère is France's third biggest mountain destination with 22 resorts spanning four massifs - Belledonne, Chartreuse, Vercors and Oisans. Its leading city Grenoble is the historic capital of the Dauphiné region and a highly accessible airport gateway to the spectacular mountain landscapes.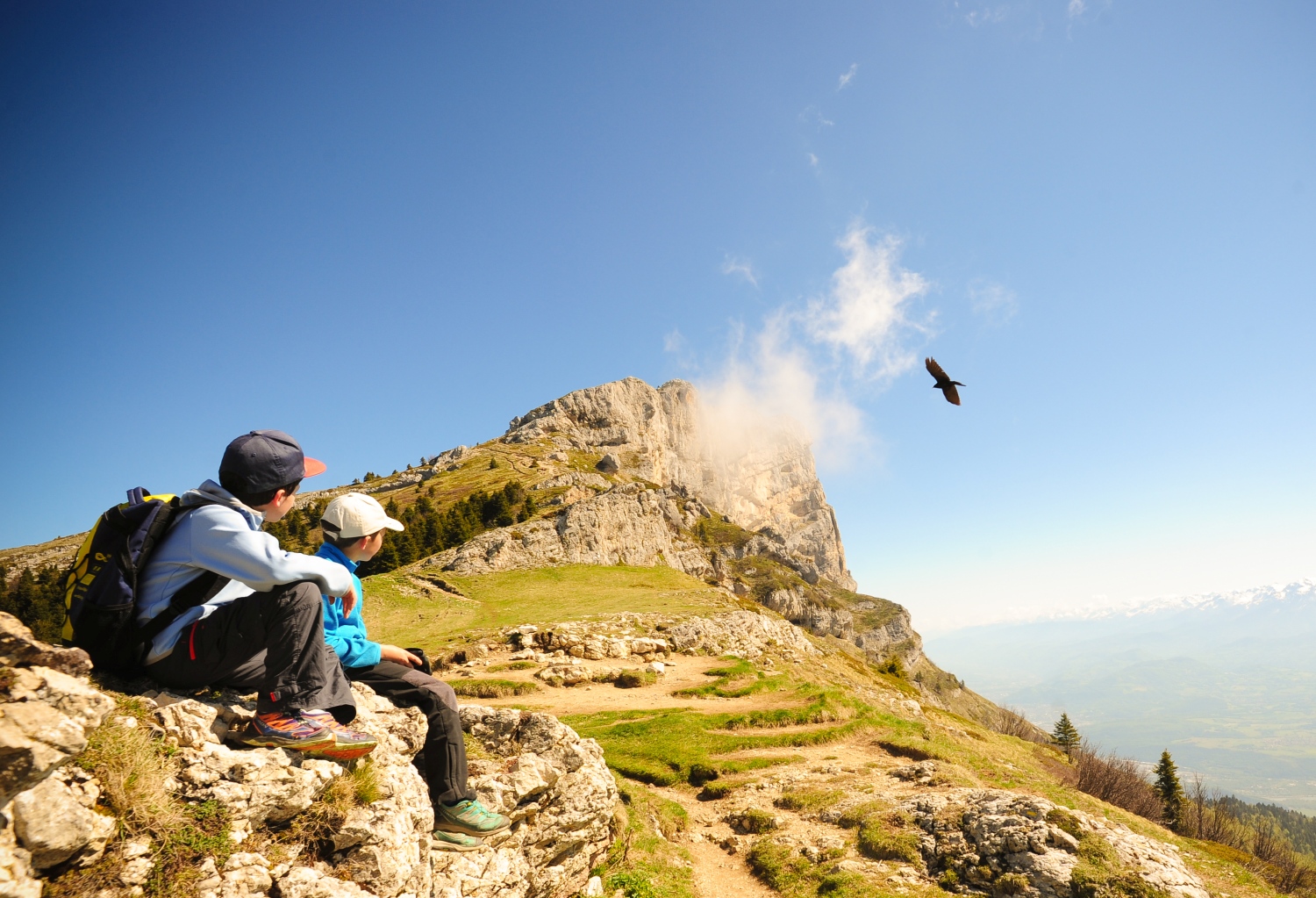 Home of big name ski resorts such as Alpe d'Huez and Les 2 Alpes in Oisans, Isère is also a brilliant summer playground for hikers and cyclists - many of whom come to ride the roads made famous in the greatest cycle race of all - the Tour de France.
Winter visitors who come to make the most of the ski season can fly direct into the Grenoble Alpes Isère airport, but if the summer season is what you're after, you can fly year-round from the UK to Lyon St Exupéry airport, which is then just an easy 1hr car or 1hr 25 min train ride from Grenoble. Or if you'd prefer not to fly at all, you can hop on a train straight from the UK to Grenoble with only one change along the way.
Family-friendly holidays in Isère
But it's not just hard-core skiers or bikers who have made Isère one of the best travel destinations in France - the region is packed with major tourist attractions such as the Chartreuse and Vercors Natural Regional Parks and kids activities tailor-made for a great family holiday. Camping or historic towns, mountain biking or learning areas, kayaking or meeting huskies, the variety of activities on offer is huge.
Here are six unmissable family friendly things to do in Isère.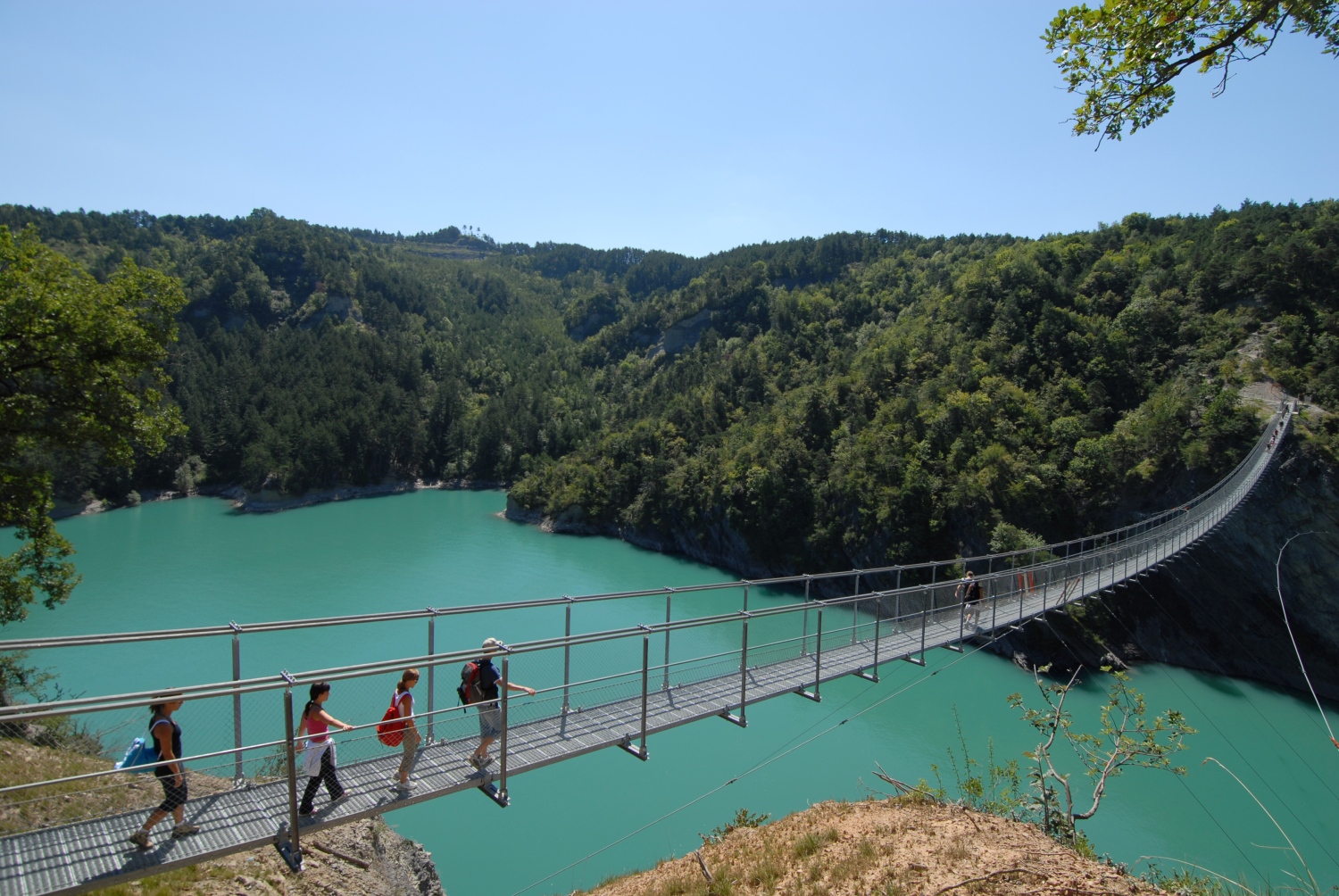 Cross the Himalayan footbridges of Monteynard
Less than one hour's drive from Isère's capital Grenoble, this is an absolutely unmissable adventure for anyone with a head for heights. These two striking Himalayan bridges (the longest is 220m) are unique in Europe, stretching out high above the Drac and Ebron rivers and link the two shores of Lake Monteynard-Avignonet. Spanning the lake cliffs, the impressive suspension bridges provide a safe but exciting pedestrian link between Matheysine and Trièves.
And although the routes are most definitely accessible for all ages, those afraid of heights might get chills crossing the dangling bridges some 45–85m above the lake surfaces. The Footbridges to Adventure hike is a 12.5 km loop walk with a 400m gradient - an easy day trip for the whole family that crosses both the footbridges and includes a boat cruise on the lake to get your breath back.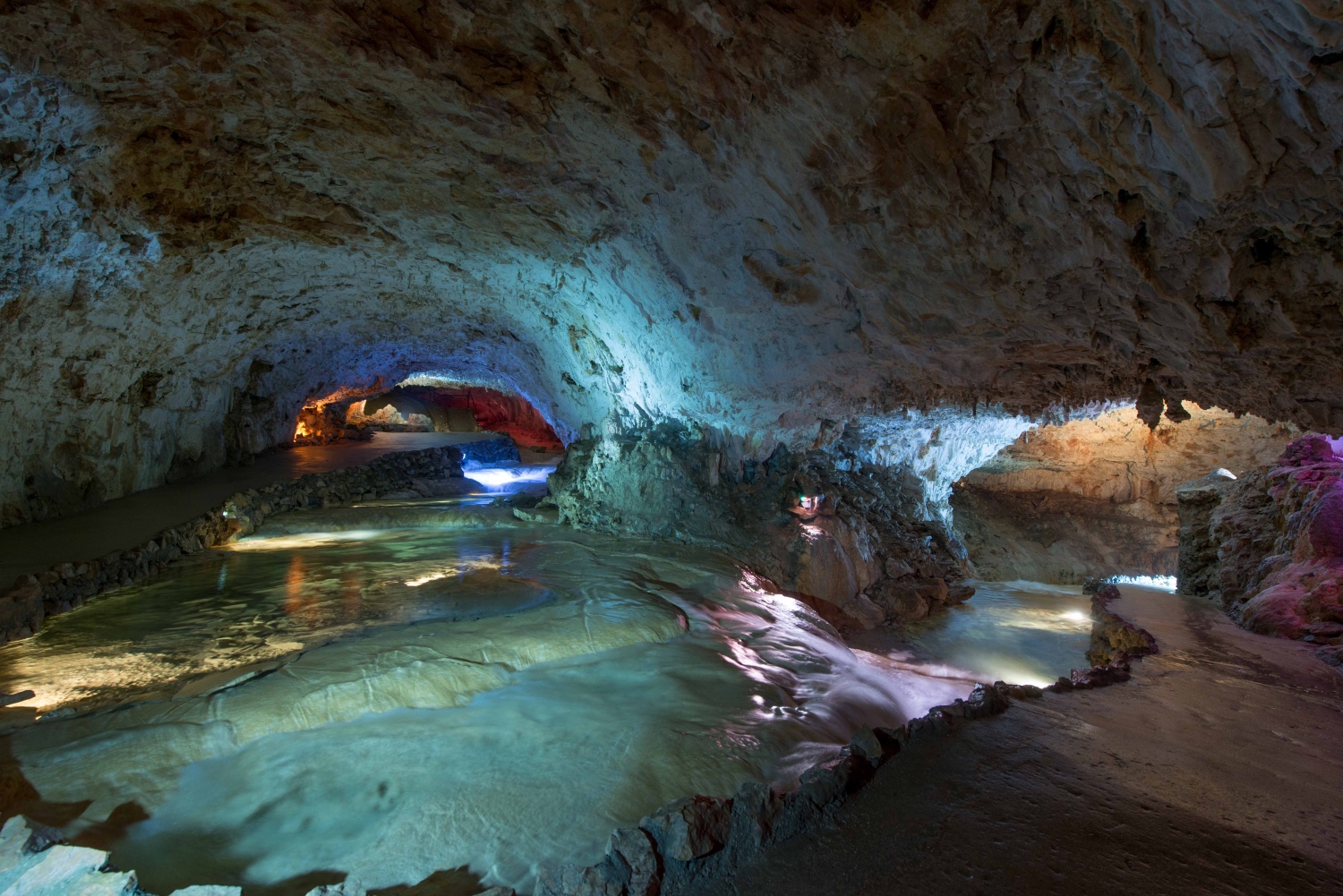 Caving for beginners in Chartreuse
An adventurous activity that's good for kids and perfect for the whole family, caving allows you to explore the mysteries of the subterranean world. You can discover the joys of caving in one of numerous underground cave systems throughout the Vercors, the Chartreuse and around Grenoble.
In Chartreuse there is a great opportunity to learn about this activity at a very young age, as the fantastic cave of Saint-Aupre is accessible to children as young as seven years old. Also ideal for families, the Grotte de Roche along the Bourne river in Vercors, with stalactites, stalagmites and large galleries, is another easy cave to access. The Grotte de Choranche in Vercors Regional Nature Park is also a must-visit, with its stunning interiors and underground lake.
Whether beginner or experienced, local guides from the Kahotep adventure operator offers various caving outings in Vercors and the Chartreuse massif, for a half-day or a whole day.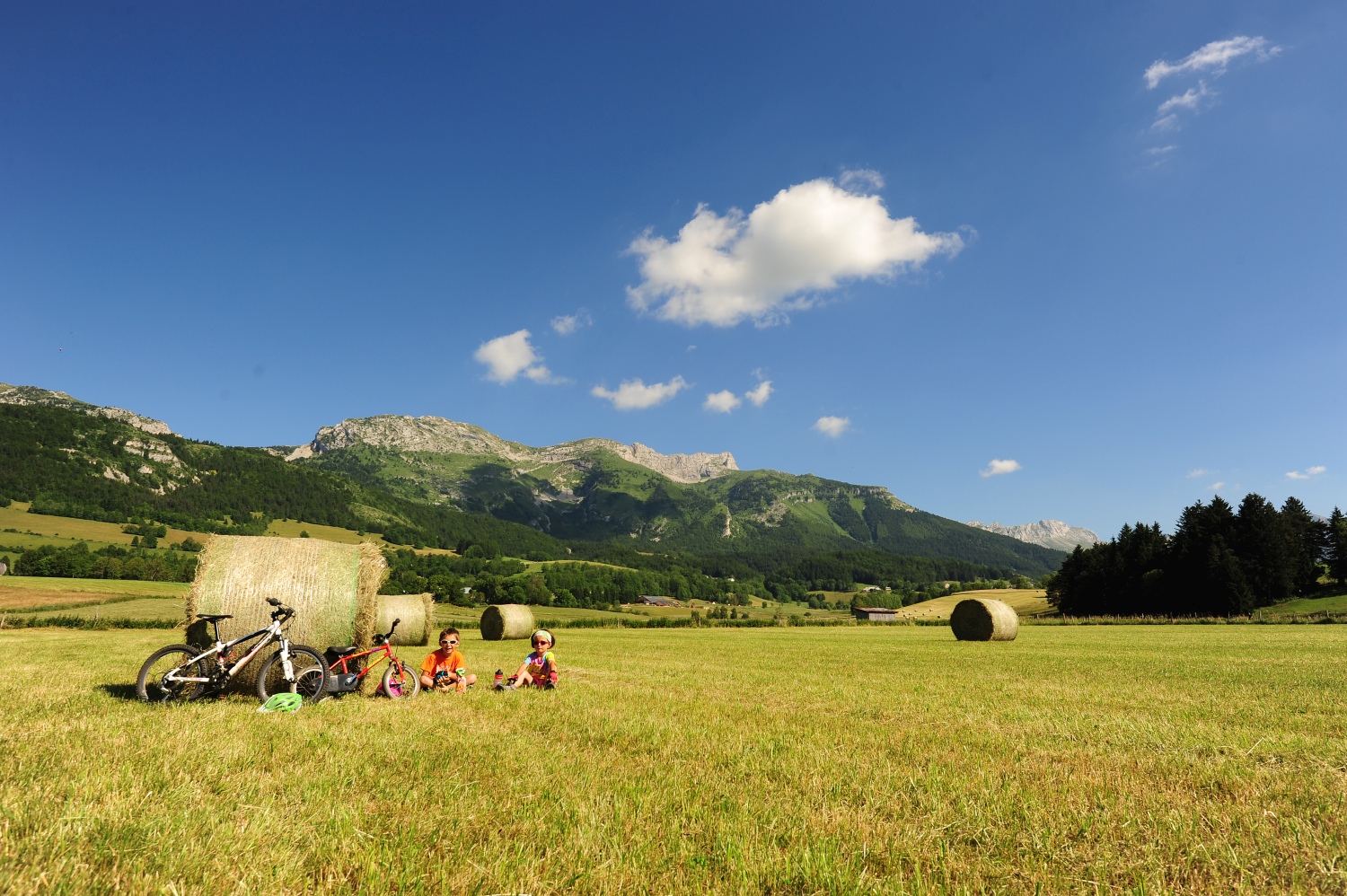 Take a family outing on the ViaVercors
Hiking and cycling are two of the best ways to explore the Isère landscapes and communities, and you can do either on this family-friendly walking route and cycle path between Lans-en-Vercors and Villard in the Vercors Natural Regional Park.
What's more, you'll visit farms and workshops where you will meet artisans, farmers and craftmakers on this route that connects the lovely villages of the Plateau des 4 Montagnes. Go as far as you like on this 55km itinerary which combines educational stopovers and play breaks for children as you meander along exploring the region's landscapes and heritage on a safe, signposted trail reserved for gentle rambles.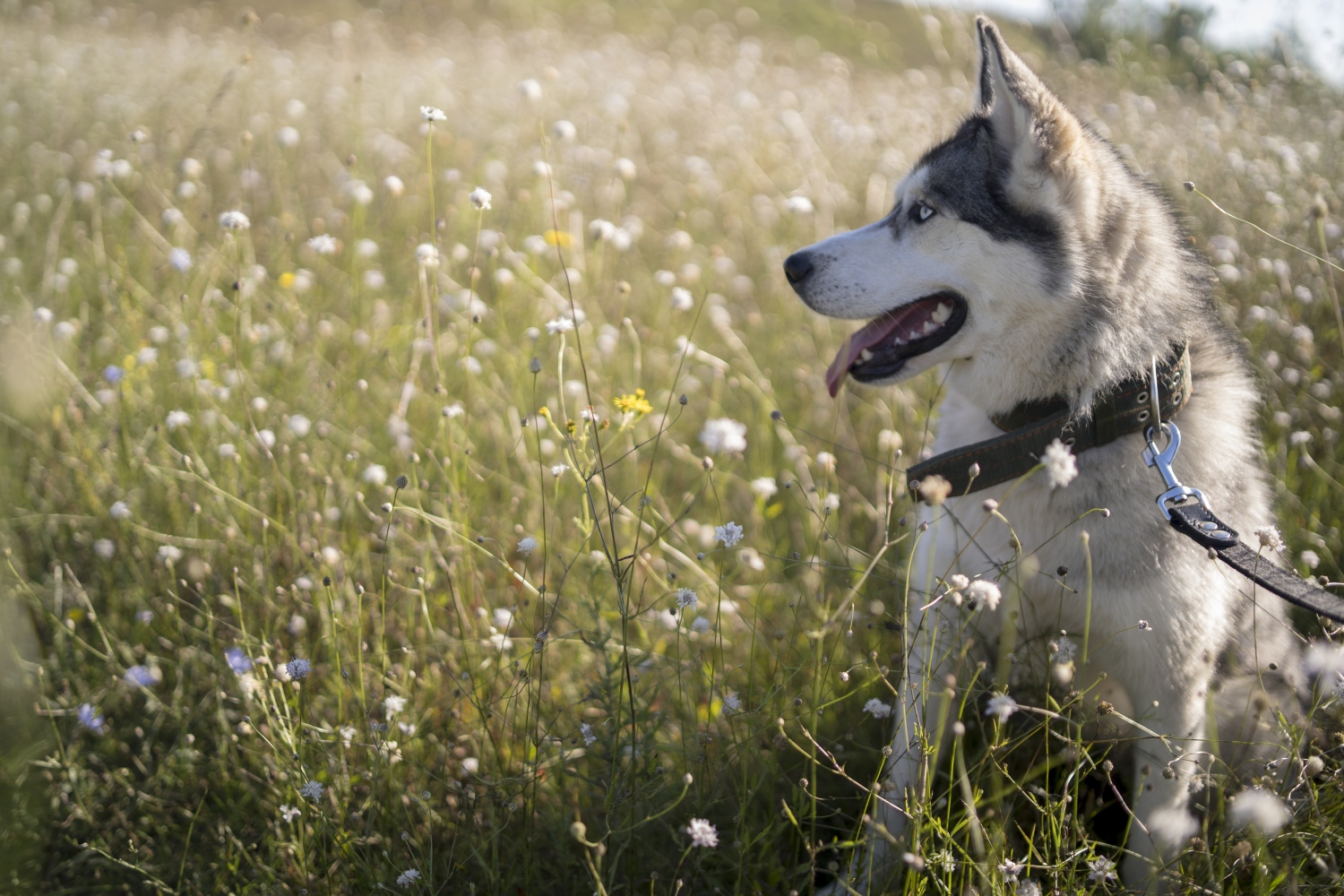 Meet huskies at Le Clos de la Vallée Blanche
Huskiy sled rides are a staple of many a family winter holiday in the ski resorts of Isere. But getting to know these wonderful dogs is just as much fun in the summer too. You and your children can learn all about huskies at a small family farm in this remote location in the heart of the Belledonne à la Ferrière, run by two brothers who lead their lives as breeders and mushers in the mountains.
Different discovery packages are available: Husky my friend which helps you to understand and immerse yourself in the world of sled dogs; Husky sensation which goes into more detail about the types of teams, sleds, and dogs, how a team works and driving a team; and Meet the Musher and his Dogs, which enables you to do exactly that!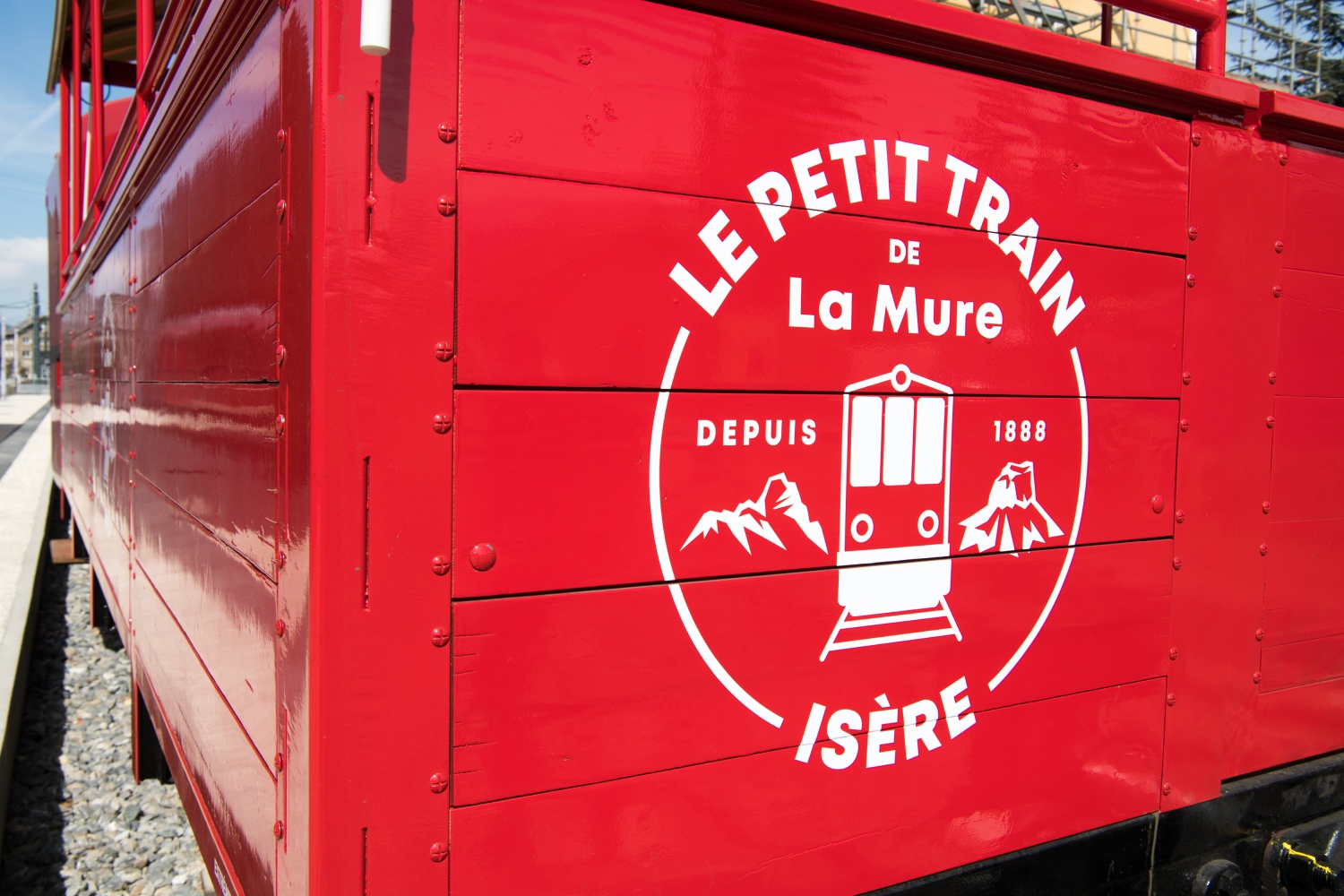 Ride the Petit Train de la Mure
One of Europe's most scenic tourist train rides, the "Petit Train de la Mure" is running again after a ten-year break following a rock slide in 2010 that destroyed a viaduct and left the 'Petit Train' stranded at the station. This fantastic attraction consists of a ride between lakes and mountains, through five tunnels and three viaducts over more than 15 km of track.
Starting from La Mure in southern Isère, the 40-minute trip aboard restored carriages offers a panorama across the Matheysine plateau with views of the lakes, the Vercors Massif, Mont Aiguille, the Pierre Percée rock and the Trièves mountains. Arriving at Monteynard, a short stroll along the Grand Balcon promenade brings you to the Panoramique Restaurant offering marvellous views over the turquoise lake of Monteynard-Avignonet and its dam. A flagship of late 19th-century civil engineering, for 100 years this electric railway was used to haul millions of tonnes of anthracite coal, before becoming a tourist train. The train runs daily between April and October.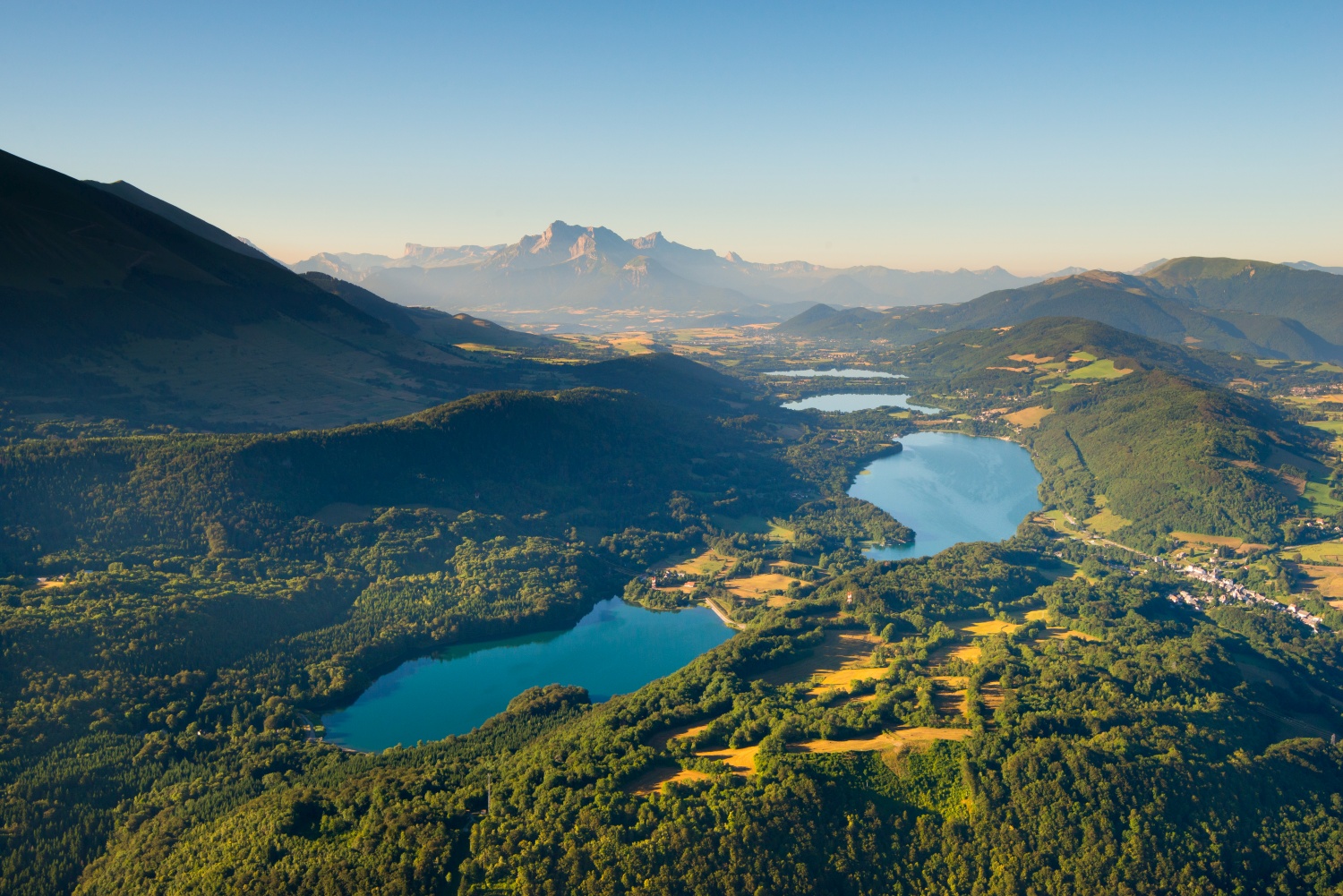 Explore Isère's lakes with water sports
South of Grenoble, the Matheysine Plateau has four glacial lakes, known collectively as the Laffrey lakes. Lac Mort and the three lakes of Laffrey, Petichet and Pierre-Châtel are renowned centres for watersports such as canoeing, paddleboarding, and electric boats. Laffrey is windier and ideal for catamaran and dinghy sailing, kitesurfing and windsurfing. Also in Matheysine, the 20km-long Lac de Monteynard-Avignonet is a paradise for windsurfers and kitesurfers, while at Lac Sautet you can ride pedaloes, electric boats, canoes, paddleboards and kayaks, or hire a canoe and paddle up the unspoilt Souloise river gorge.
Lake Paladru in the Voiron region is known as the blue lake because of its crystalline waters and its palette of colours, from emerald to turquoise. In summer, the 25°C waters and four beaches provide the setting for swimming and fishing, while you can cycle, walk and take horse-drawn carriage rides along the shore.
At the foot of the Belledonne mountains, the Bois Français outdoor activities centre is one of the highest-rated attractions in the Grésivaudan valley, with four lakes: Lac de Taillefer for swimming, Lac du Vercors for canoeing and rowing; Lac Belledonne for fishing; and Lac Chartreuse for water skiing, wakeboarding and slalom. The more adventurous may like to try out the Exo 38 surf wave. This artificial surf wave on Lac Martelles in Tencin, between Grenoble and Chambéry, is the first floating surf wave in France.