Still pining after the balmy days of summer now that winter has enveloped the UK? Perhaps it's time to look at a short European winter break to find some well-earned sun. There are plenty of countries that are balmy all winter long that are easy to reach from the UK, and during the winter months, many of these otherwise heaving tourist hot spots are calm and quiet, often meaning that the down season is the perfect time to explore their towns and beaches.
Grabbing some last-minute European sun on winter sun holidays is also more cost effective than a mega haul to the other side of the world to get your winter dose of vitamin D. Not only is it cheaper, faster and easier to hop to Europe, there's no jet lag involved. This also means you can visit our top pick of European countries for winter sun for shorter periods of time, topping up that fading summer tan with just a long weekend.
Where in Europe is warmest in winter?
There are plenty of places in Europe with a good amount of sun all winter long. It's wise to think south, to countries nearer Africa and in closer proximity to the equator. Here, temperatures in many of the places listed below can touch the mid to high 20s in December, January and February - rather better than the low single figures we have to suffer through in Britain.
It's very likely that if you visit some of these tourist hot spots during the winter, you'll get a better reception from locals, too. Likewise, if you want to see the real, tourist-free side of some of these places, and understand how the locals work and live, strolling around during the down season will give you a much better opportunity to engage with the communities that call these beautiful places home. And by investing in the tourism industry all year round, rather than just a few weeks in summer, you're doing a lot to support these regions and the local population.
If you're looking to spend a bit of your winter in the sun, we've listed the best European destinations to visit at this time of year for beaches, walks and local colour. Many operators and holiday providers offer discounts and cheap short break opportunities during the quieter months, so it's worth shopping around before you book. All of these destinations are also easy to travel around independently.
Crete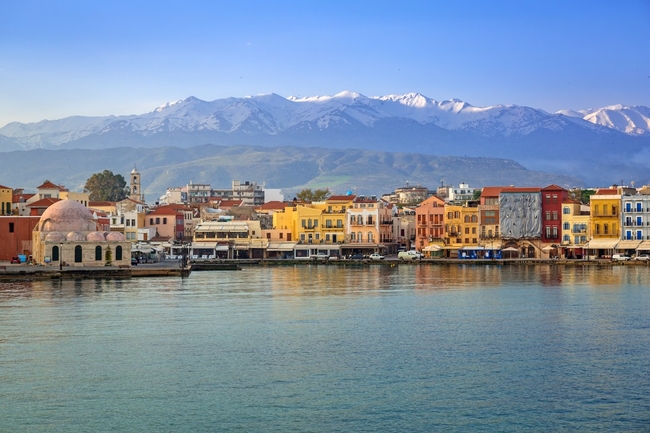 Greece's endlessly varied islands are great places to visit during the winter months, and as Crete is the largest and most southerly of the Greek islands, it also gets the majority of the country's sunshine and heat during winter. Greek hospitality is at its peak during the down season, too, when summer-weary taverna operators will be more than happy to show off their local delicacies and traditions, rather than serving up the same old fare to truck-loads of tourists during the summer holidays. From December to February some of the best bits of the region's old towns, such as Chania, Paleochora and Heraklion, are blissfully empty, making it a lot easier to stroll around their cobbled streets in peace before exploring the local beaches.
Malta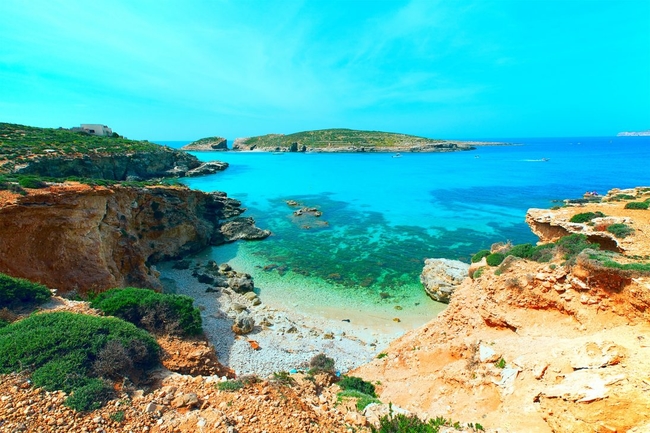 Malta comes top of the table for warm winter sun in Europe, so it's one of the best places to start our list. On average, there's approximately seven hours of sunshine a day throughout winter on the archipelago, and in winter Malta's storied old streets are also a lot less crowded - Malta is so popular it can get incredibly busy through summer, but there's lots of peace and quiet to be had in the winter. If you're into wild swimming, climbing and other outdoor adventures as well as a dose of fascinating history, look no further.
Canary Islands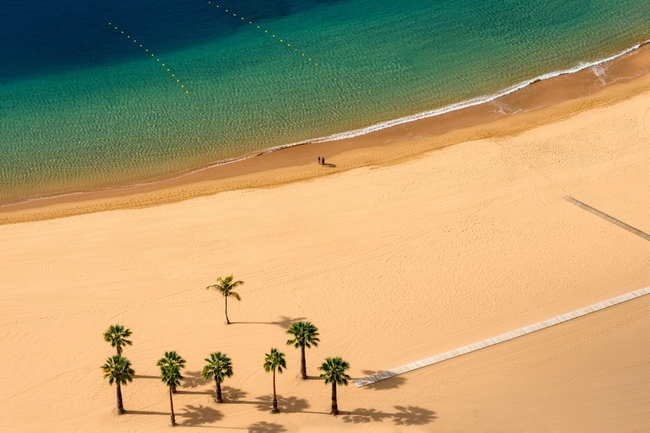 The balmy Canary Islands are famous for their mild climate all year round. Like many places in this article, there's a quietness here in winter that you'd be unlikely to find in the busy, touristy summer season and the wide variety of landscapes on the islands mean that walking, swimming and even lying on the beach and soaking up some rays in the depths of December or January is very possible. What's more, travelling to each Canary Island is quick (and cheap) from most major British airports, and the majority of the islands' resorts stay open all year round to welcome anyone escaping to the sun in winter.
Sicily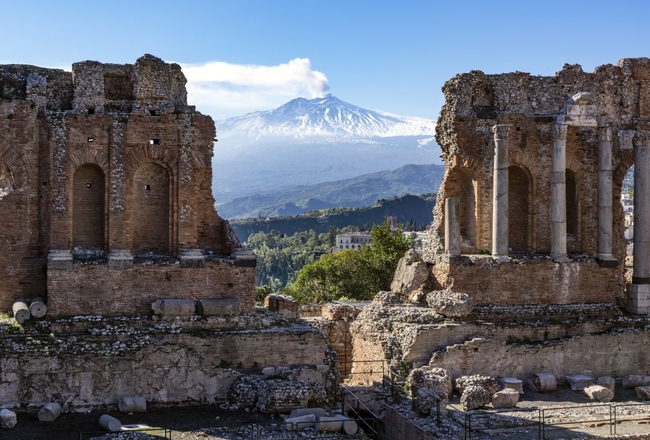 There's no denying that Sicily can get a little chilly in winter, but generally it's mild outside of the mountain regions on the Italian island, and if you're a culture vulture it's far easier to stroll around and explore than under the searing heat of the summer months. Sicily outside of the peak seasons can be a hugely enjoyable place to be – sit in the harbourside area of Palermo and watch the local fisherman going about their daily routine in their colourful wooden fishing boats, or head to Sicily's glorious beaches for a walk. Winter is also one of the best times to explore the region's food, too, with plenty of cooking courses on offer all year if you fancy brushing up your pasta skills.
Madeira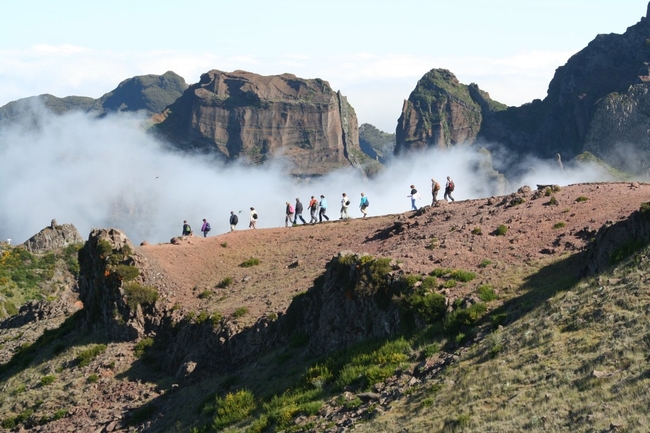 Situated off the northwest coast of Africa, the two inhabited islands of the Madeira archipelago were settled by the Portuguese around the Middle Ages, and they're known for their warm climate all year round due to their southerly location. The only thing to watch out for in the winter in Madeira, Portugal is the frequent rain, but there's definitely enough to do here to keep you busy if the heavens do decide to open on your winter sun holiday. The islands are popular for adventure-seekers and coasteering lovers as well as for climbing, trekking and kayak tours - the latter are popular all winter due to the pleasant temperature of the waters here.
Cyprus
Cyprus has the warmest average winter temperatures of the Mediterranean, with figures easily into the late teens or low twenties in January and February. This makes the island easily one of the best places to explore at this time of the year. Winter is an especially good time to spend some time in the capital of Cyprus, Nicosia, which is still the last divided capital city in the world, with Greece laying claim to one side and Turkey the other. Slightly cooler weather in winter also makes it easier to hike around the villages of the beautiful Troodos Mountains, despite the peaks seeing their fair share of snow throughout the colder months.
The Azores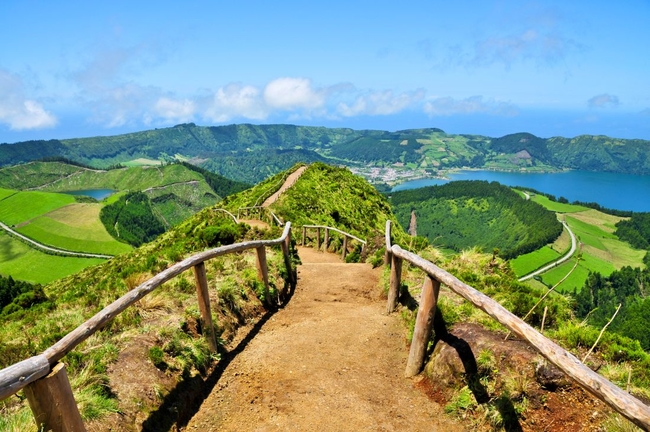 The Azores might sound tropical (and a long way away), but these green islands are actually only a five hour plane ride from the UK, and get a good amount of sunshine throughout the year. This autonomous region of Portugal is a little different from other places on the list in the sense that it has its own climate. Only a very small percentage of the land here has been used for development, and the rest is beautiful wildlife-rich wilderness. The Azores are home to some of the best forests, caves, cliffs, beaches and mountains in the world, and offer a huge amount of trekking opportunities for active travellers all year round.
Seville, Spain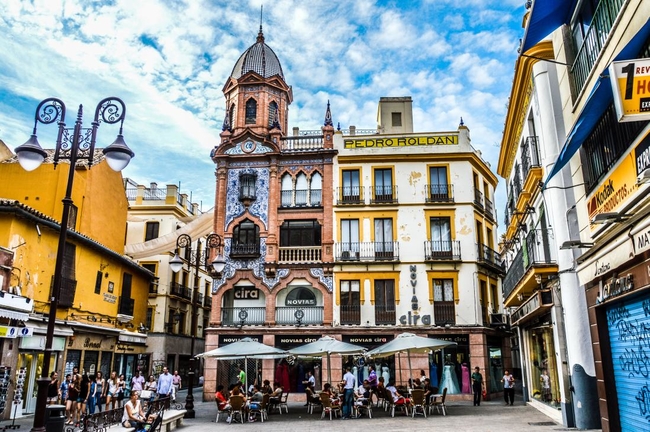 If you're looking for winter sun with a city vibe, Seville in the south of Spain is where to head. This lovely city never feels wintery, with average temperatures sticking in the mid-teens from December to February, which is pretty perfect walking weather. From the Plaza De Espana to modern constructions like the Metropol Parasol, there's an abundance of stunning architecture, and when you've worked up an appetite sightseeing there are plentiful tapas restaurants to choose from. In general, the south of the country as a whole is a great bet for winter sun this time of the year.
Turquoise Coast, Turkey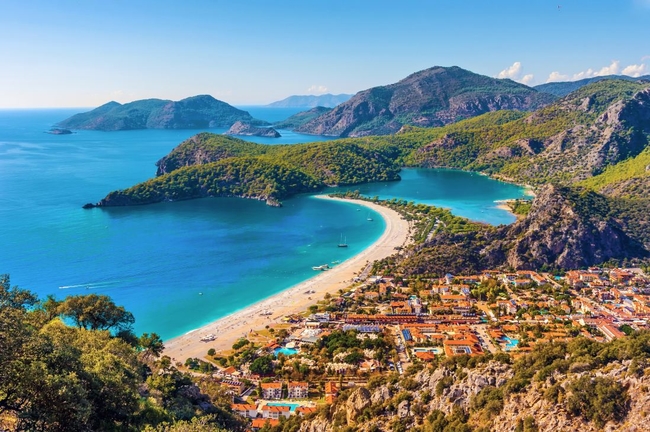 The aptly named Turquoise Coast is jammed with tourists during the summer holiday season, so if you're keen to head to Turkey, winter might just be the perfect time to do so. Although Turkey is a large country separated by a number of different climates, with heavy snowfall for some of the regions during winter, the warmer southern beaches near the Mediterranean coast still enjoy plenty of sunshine throughout December, January and February, and many of the towns and resorts stay vibrant and bustling in the winter months. Some top-end luxury resorts and hotels, normally very expensive during summer, also come down in price hugely during the low season.
Balearic Islands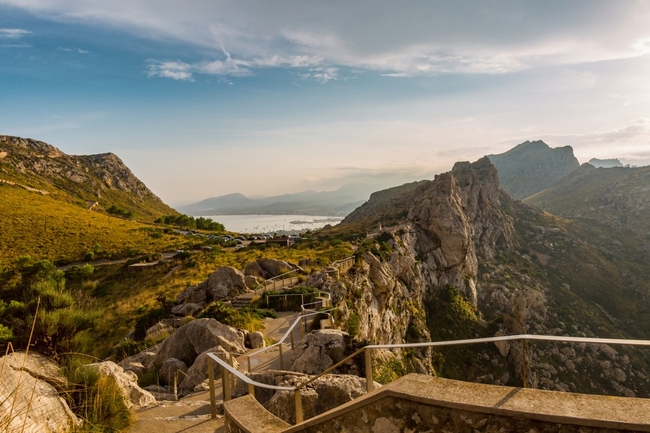 Although you might not have the party island experience you'd find during the summer months on the Balearic Islands in winter, there's a still a fairly steady stream of visitors to Ibiza, Mallorca, Menorca and Formentera outside of the summer holidays, and all of them are some of our favourite winter sun destinations. Putting some of the world's best raving and partying scenes to one side, winter in this part of the world gives you a good opportunity to delve deeper into the archipelago's ancient history, and hike some of the wilder portions of the islands which often get overlooked during the scorching heat and party-fuelled antics of summer. There are some truly beautiful areas to seek out on each islands if you're prepared to head off the beaten track. Seek out cliffs, caves, coasteering and historical ruins.