It rains over 100 days a year in good old soggy Britain, so a quality waterproof jacket is a must for outdoor adventures. Not sure where to start shopping? A good waterproof hardshell for women should be three things – rainproof, comfortable and breathable.
The best women's waterproof jackets can shrug off the heaviest downpours, yet are breathable enough to prevent you from overheating and are cut specifically to fit you comfortably, even when you're carrying a rucksack on a hike, riding a bike, or climbing a peak like Ben Nevis in stormy conditions.
Women's Waterproof Jackets: What to Look for When You're Buying
Your new waterproof jacket needs to be just that - fully waterproof against the elements. Look for a design that incorporates Gore-Tex technology or own-brand waterproofing technology into the outer layer of the jacket.
Some brands will also list the amount of waterproofing their design offers. Up to 1,500mm is only considered water resistant, while a jacket with 10,000mm to 20,000mm is very reliably waterproof and should work in torrential rain or snow.

Make sure any waterproof jackets or coats you buy are labelled as 'waterproof' rather than just 'water resistant' or 'water repellent', as the latter two labels can only offer limited rain protection and won't keep you warm and dry. Coats from the best brands feature a breathable membrane that wicks away moisture, so that you don't get wet when you sweat.
Try a waterproof jacket on in person to ensure a good fit. Look for a female-specific design, an adjustable hood and velcro cuffs. Make sure there's space to wear a down jacket or another insulating layer, like a fleece, underneath in cold weather. Plentiful zipped pockets are handy, and vents are a good choice for getting active.
If you're a cyclist or mountaineer, look for a jacket with a hood that can be worn over a helmet, that sits nicely under a backpack and a harness, and that is lightweight enough to pop in your rucksack. Bright colours are a good choice for making you visible when walking or cycling night.
Best Women's Waterproof Jackets: TL/DR Summary
We always rate The North Face's range of waterproof coats on test, and the Dryzzle Futurelight, which the brand calls their "most versatile weatherproof jacket yet" ticks all our boxes for waterproofing, breathability and easy packing.

If you're on a budget, snap up Fohn's Supercell 2, which offers the performance against the elements of designs three times the price.
The North Face Women's Dryzzle Futurelight Jacket - £225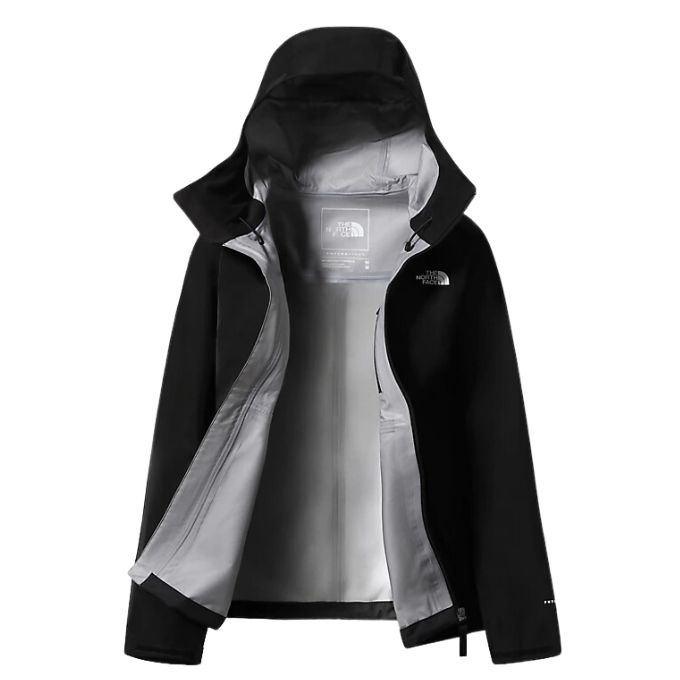 The North Face's designs are having a bit of a style moment, but we also can't fault their function and fit in the great outdoors. The Dryzzle Futurelight is our favourite of their waterproof offerings for women – and we reckon it makes a great quality all-rounder if you're after one storm-proof jacket to rule them all.

Fully waterproofed, lightweight enough to stuff into your hiking backpack, at 375g, and so well-cut and flexible that you'll barely notice you're wearing it, the Dryzzle is an easy choice both for hiking and walking.
Buy The North Face Women's Dryzzle Futurelight Jacket: £199.99 at Ellis Brigham
Fohn Women's Supercell 2 Waterproof Jacket - £54 [Best budget pick]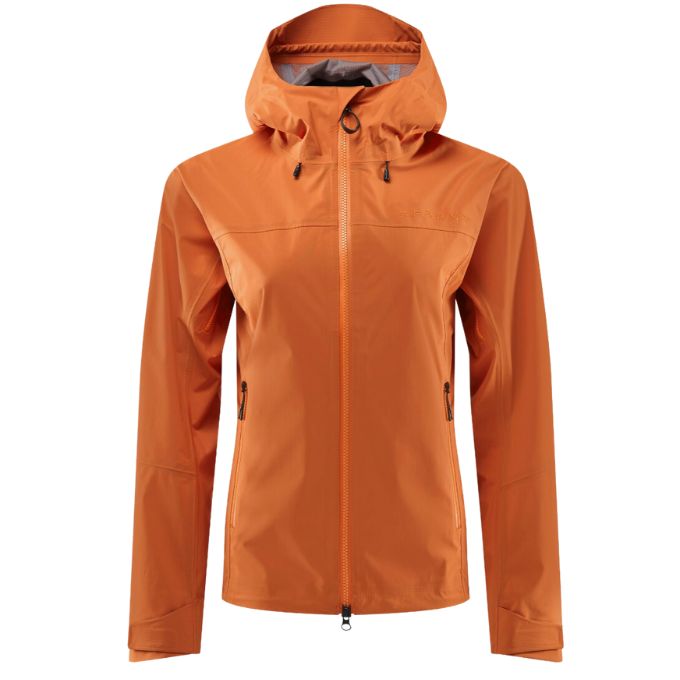 There's a bewildering amount of choice on the market when you're shopping for a new waterproof – if you just want to buy a good all-rounder of a coat, snap up Fohn's Supercell 2.

This versatile jacket is reliably waterproof and features a great hood, roomy pockets and underarm zips – everything you need for a day out on the mountain. We like the soft inner fabric, which feels great against the skin.
Endura Women's Singletrack II Waterproof Jacket - £165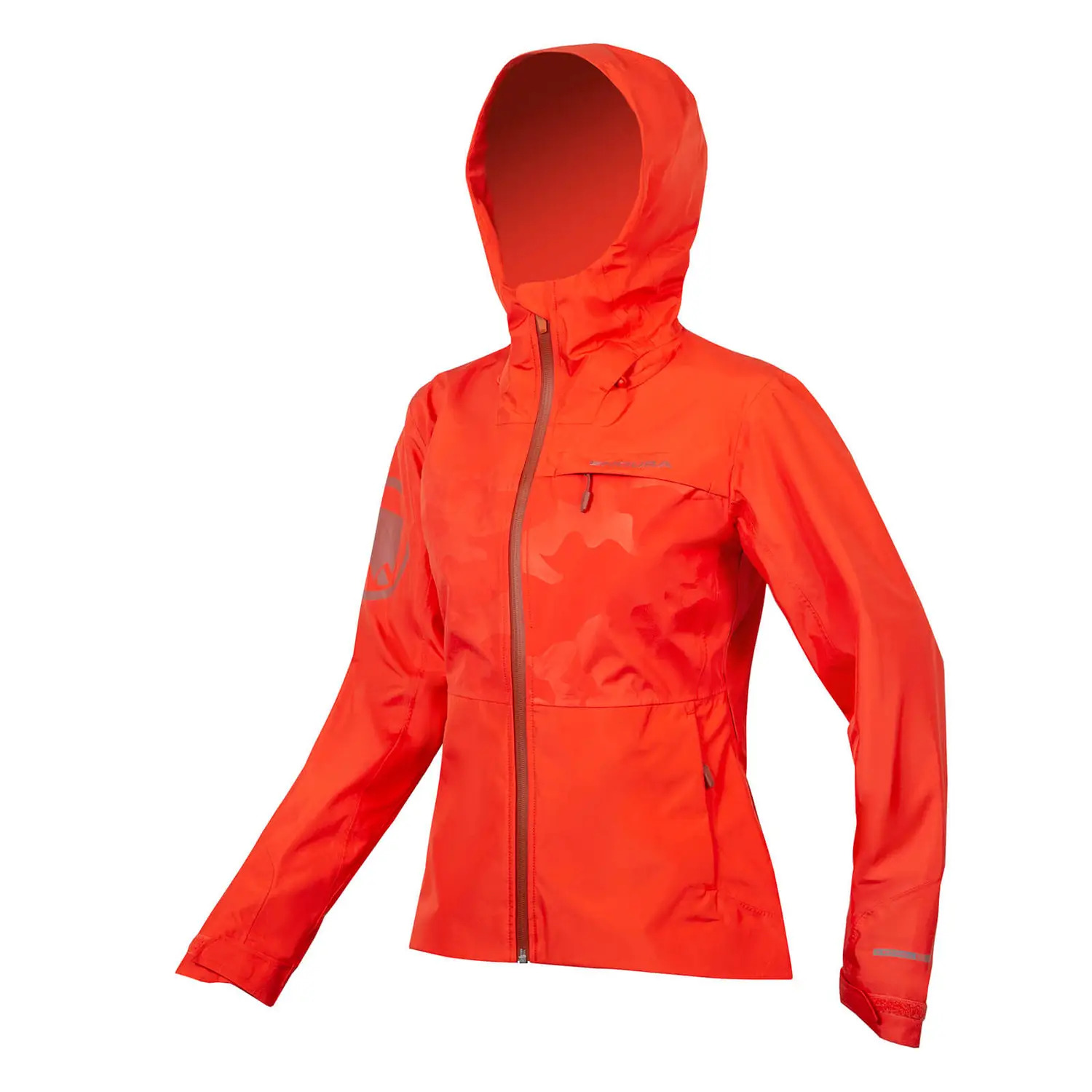 Keen bike riders will find a jacket designed specifically for cyclists helps them go further and faster in tough conditions, and our pick of the pack is Endura's Singletrack II, which features a form-fitting fit and bright colours so you're more visible on murky trails.

A high 10,000mm of waterproofing and a great hood keep rain at bay and the Singletrack is breathable enough to keep you comfortable even if you're labouring up a hill climb.
Buy Endura Women's Singletrack II Waterproof Jacket: £159.99 at Amazon
Buy Endura Women's Singletrack II Waterproof Jacket: £123.96 at Alpinetrek <<Best Deal>>
Columbia Women's Mazama Trail Waterproof Jacket - £210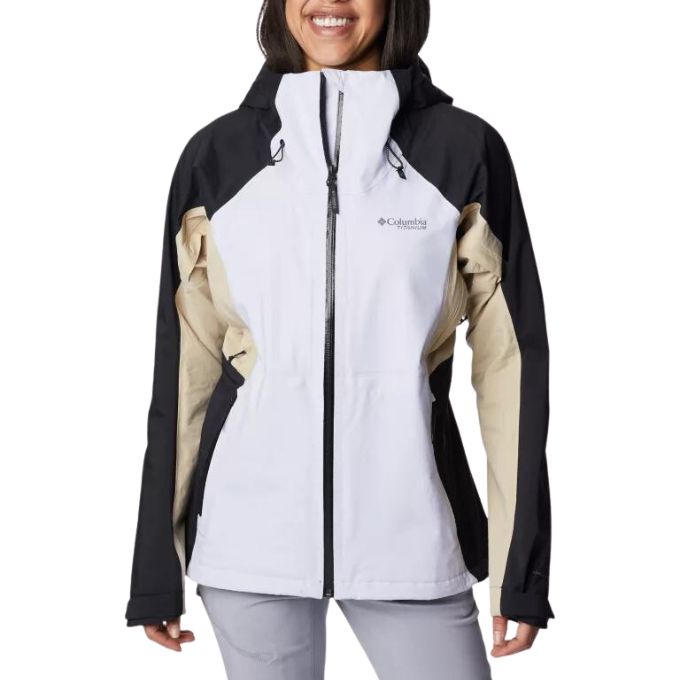 The filthiest weather won't get past Columbia's Mazama Trail – this tough jacket is fully waterproofed thanks to Columbia's own-brand Omni-tech material, and also sports sealed seams.

Everything we'd look for in a good hiking jacket is present and correct – there are underarm vents, a comfortable, adjustable hood, a soft lining and decent pockets, plus the Mazama Trail fits nicely under a backpack or a harness.
Buy Columbia Women's Mazama Trail Waterproof Jacket: £147 at Columbia Sportswear
Proviz Classic Women's Waterproof jacket - £77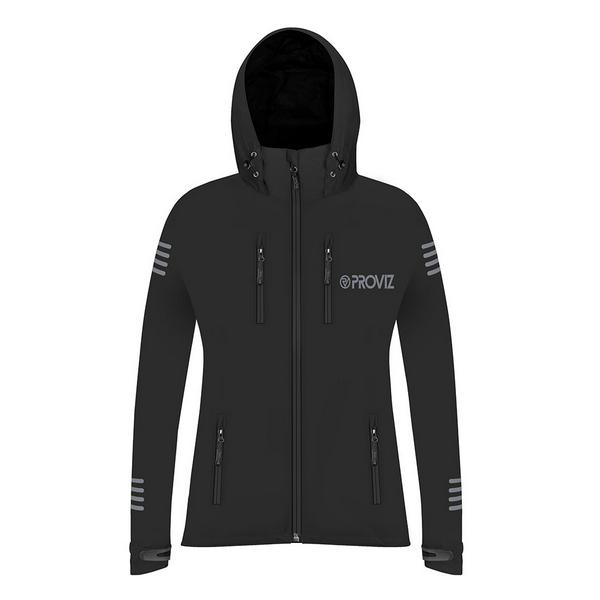 Proviz are all about reflective outdoor wear that makes you light up like a Christmas tree in the night. Their women's waterproof jacket offers 10,000mm of rain and hail protection in the day time, and come night, well-placed reflective panels on the arms and back make you more visible when hiking or cycling after dark. Well-priced, too.
Buy Proviz Classic Women's Waterproof jacket: £62.99 at Proviz Sports
Red Original Women's Waterproof Active Jacket - £117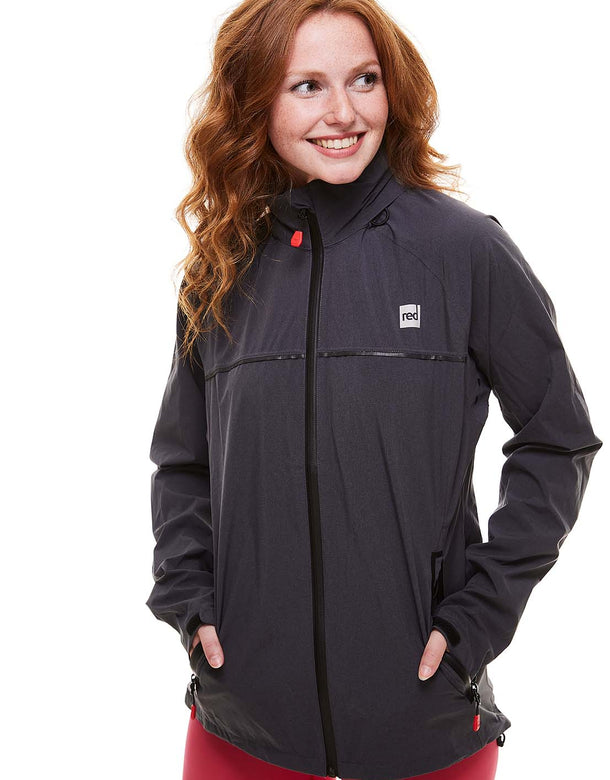 Red may have designed the perfect waterproof jacket for water sports - this lightweight jacket packs down small for easy transportation and feels barely there once you pop it on, but offers a decent 5,000mm of waterproofing technology.

The zips are also water-tight, so you can carry your phone and keys along for the adventure.
Buy Red Original Women's Waterproof Active Jacket: £99.95 at Red Equipment
Best Women's Waterproof Jackets: The Final Word
The jackets we've selected here cover a range of activities, but all tick the same essential boxes. While the features on the Endura Singletrack II are optimised for cycling, it's worth remembering that you can still go walking or running in it. You don't have to have one per activity.

If you're looking for more options, or more info on what some of the jargon means, check out our guide to the very best unisex waterproof jackets and our extensive guide to what to look for in when buying a waterproof jacket. 

We've got plenty of other tips that'll help you shop outdoor gear too, from our guide to the best re-useable water bottles, to the best women's walking boots and the best walking trousers, to complement your jacket. Happy hiking!