Solo Stove Titan

If you're a fan of making your own way where cooking is concerned, then the Titan stove should appeal. This (take a deep breath) 'natural convection inverted downgas gasifer stove' is the most high-tech low-tech stove we've ever laid our hands on. It efficiently burns wood with very little smoke, but it doesn't just burn the wood, it cooks the smoke out of the wood and then burns the smoke not once, but twice. And you thought this was just a pot for burning twigs in. Scorching is not a problem thanks to a heat shield between the ash pan and bottom of the stove. The outer shell, inner firebox and floating ashpan are each made from one continuous piece of high grade stainless steel with no seams or welds, so longevity should be all but guaranteed.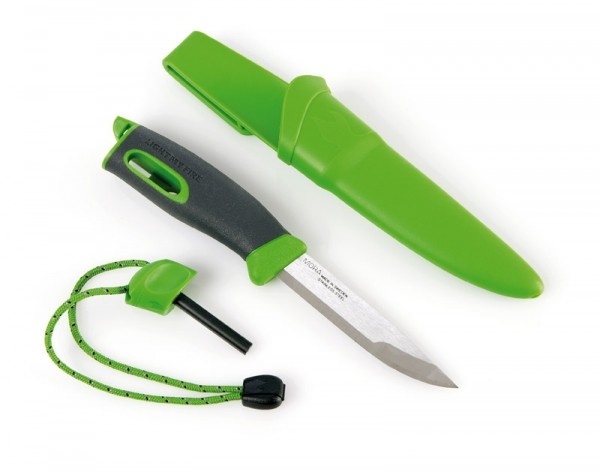 Light My Fire Swedish Fireknife

The Swedish FireKnife combines a Light My Fire FireSteel with the Utilitarian Mora Companion knife to create an all-round bushcraft package. The knife sports a profile-ground, Sandvik 12C27 stainless steel blade and the Swedish Firesteel incorporated into the handle can be struck across the top edge of the blade to produce a shower of red hot sparks, possibly to light your Solo Stove with? A basic plastic sheath is supplied with the knife which keeps you and your blade safe and the reflective cord attached to the firesteel helps to locate the knife in dark camps.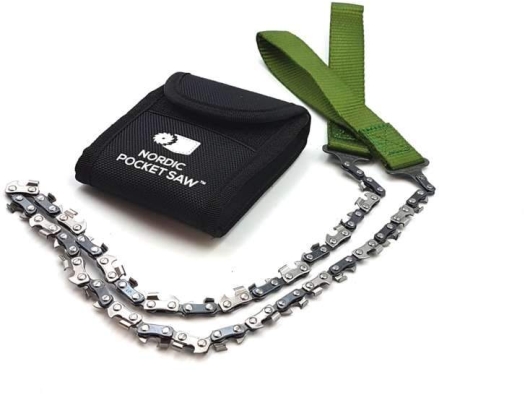 Nordic Pocket Saw

We absolutely love the Nordic Pocket Saw, not just for it's cutting abilities but also for the workout it gives you! The heat treated high carbon steel chain eats through logs given a smooth cutting action and the heavy-duty nylon webbing strap handles are easy to grasp. Supplied with a nylon case and weighing a minimal amount this handy pocket saw has become a staple on our bushcraft kit list.

Sea to Summit Comfort Plus sleeping mat

Our bushcraft missions tend to be close to either home or the car so we can afford a little extra weight to give us a little luxury in camp. The Comfort Plus Insulated Mat from Sea to Summit fits the bill just perfectly, providing ample space for lazing around on and a sumptuous double layer of airsprung cells which provide comfort for both side and back sleepers. For some bizarre reason we spend a lot of the winter in bushcraft mode so are thankful of the high insulating values of the Comfort Plus as well, just watch out for punctures from undergrowth. Despite all this goodness weight and pack size aren't ridiculous, making this the perfect mat for woodland adventures.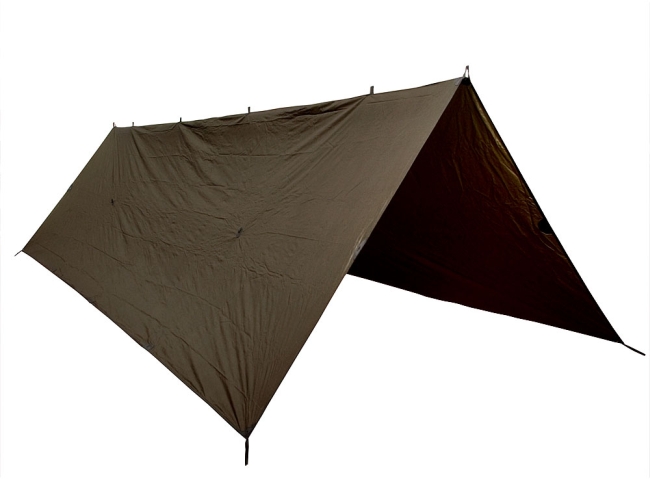 Alpkit Rig 21 tarp

Alpkit's handsome Rig 21 is big, strong and light, making it the perfect bushcraft companion. Coming in a pretty standard rectangular shape, the Rig 21 is easy for even beginner tarpologists to set up and the wide array of Hypalon reinforced rigging points, lifter tabs and exterior tie down points will satisfy even the most talented and knowledgeable of wild campers. Set in a flat configuration the 4.3 m x 2.8 m space underneath provides comfortable group shelter from the sun and rain for however many people you choose to put under it (but we'd suggest that 4 is okay) and set in a more wind defying configuration you can feasibly use it as your main sleeping shelter.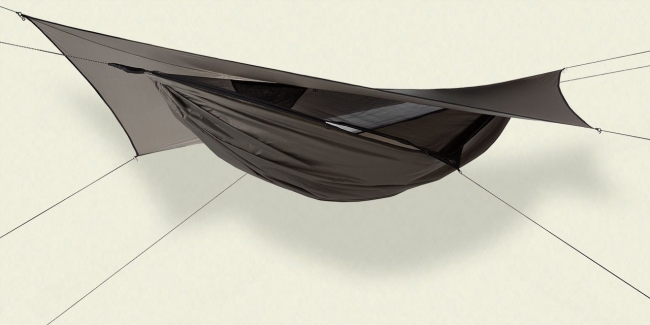 Hennessy Hammock Ultralight Backpacker hammock and tarp combo

If you prefer to hang out rather than bed down on the floor then the Hennessy Hammock is just the thing. Optimised for diagonal sleeping the Ultralight Backpacker offers good space inside along with a mesh bug net for protection. A tarp perfect for hanging your hammock under is included in the small and light package, as are hanging loops and guylines. It takes time to get the Hennessy set up and tweaked to perfection but once you do you'll be glad of the excellent all-round protection and durability it offers.