Our top six high-altitude bike adventures take on the globe's tallest peaks and mountain passes, from India's Khardung La pass (the highest motorable road in the world at a whopping 5,359 metres), wild Kyrgyzstan and Bolivia's 'death road' to Europe's finest mountain road cycles, including conquering cols in the Italian Alps and crossing Slovenia's gorgeous Julian Alps.
If you like a challenge, these amazing mountainous cycling itineraries are worth every climb – you'll come back with great memories (and great calf muscles).
Kyrgyzstan: A Ride on the Wild Side
It may currently we somewhere you aren't 100% sure how to spell, but we predict that beautiful Kyrgyzstan will be the next must-visit destination for cycling (and hiking. And skiing). Get on your bike and get there before everyone else does with this two-week guided ride through the country that has been nicknamed the 'Switzerland of Central Asia' for its endless grasslands, snowy mountains and deep blue lakes.
Cycle with ethically-minded company Responsible Travel and you'll camp, stay in yurts, meet friendly locals and even, if you're brave, try kumys – a traditional fermented mare's milk drink. Ride between 19 and 40 miles a day on roads that are small on traffic but huge on views and mostly between 800 metres and 3,000 metres above sea level. Great for cyclists keen to explore new cultures.
Price: From £2,705 including accommodation and meals. Not including bike hire and flights.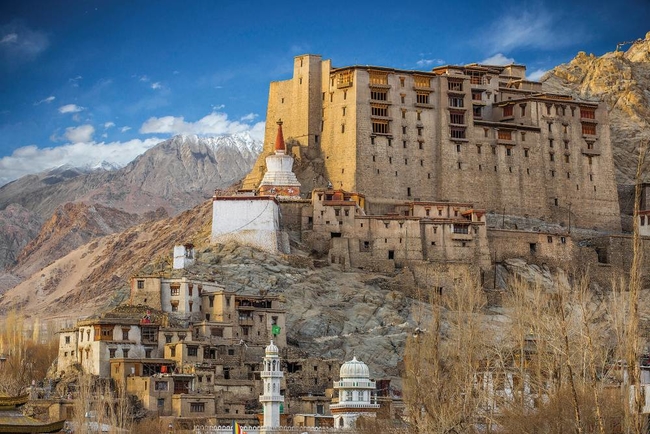 India: High in the Himalayas
Lakakh is India, but not as you know it. The high-altitude, mountainous region of India that borders Tibet has wild peaks, Buddhist communities and some incredible mountain passes to cycle. A 12-day guided ride from the city of Leh and up the Khardung La pass (at a whopping 5,359 metres, the highest motorable road in the world) will test both your lungs and your susceptibility to altitude sickness. But you'll feel like you're literally cycling on top of the world.
Price: £1,721 per person, including accommodation and some meals. Not including bike hire and flights.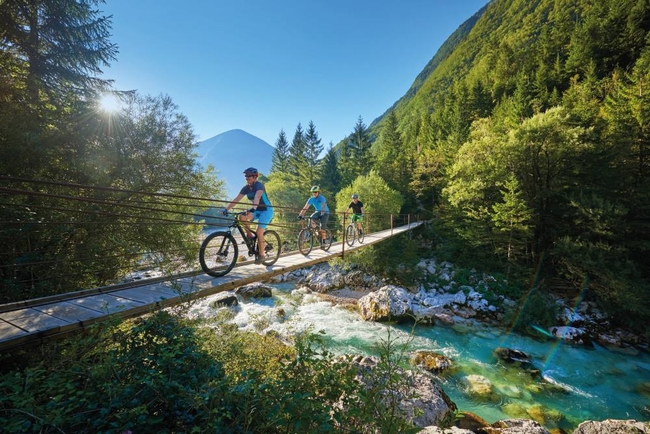 Mountains of Slovenia
Ever heard of Triglav National Park? You're going to itch to cycle around it in about 90 word's time. The heart of Slovenia's Julian Alps is all mountain peaks (including Mount Triglav itself at 2,864 metres), lush valleys and green lakes.
Locals hike here all summer and ski all winter, but it's also the perfect playground for adventurous cyclists. Whereabouts Holidays' week-long self-guided tour makes a circle around the park in the country's alpine northwest, including passing Lake Bled and the emerald green Soča River and making a 1,611 metre climb up over the Vrsic mountain pass. You won't find gnarly singletrack on this ride, but you will need a good level of fitness.
Price: £729 per person including accommodation, some meals and bike hire. Not including flights.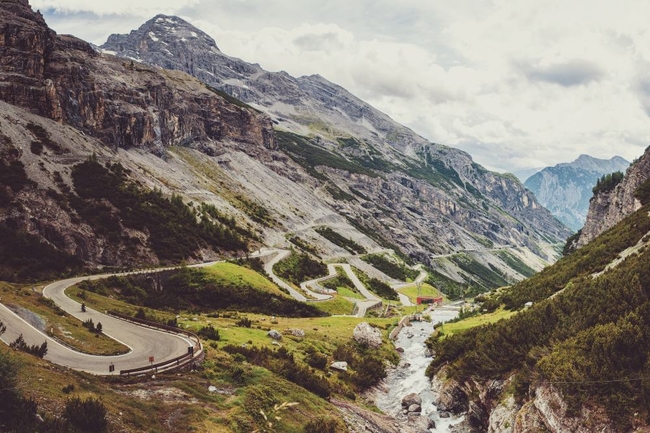 France: This is the Biggie
Ok, so it can be a challenge to find somewhere truly high-altitude in Europe, but if you want to put your mettle to the test on some of the continent's finest mountain climbs, look no further than The Big One, Velovation's epic road cycling weekender.
Their ambitious itinerary fits six of the biggest climbs in the Tour de France into just a weekend, taking on col after col in stunning mountain scenery. This may be a hardcore ride but you'll also have stays in comfy hotels, picnic lunches and constant support on tap as you work to make your road cycling the best it can be. The Col du Galibier is waiting...
Price: £1,250 including accommodation and meals, not including bike hire and flights.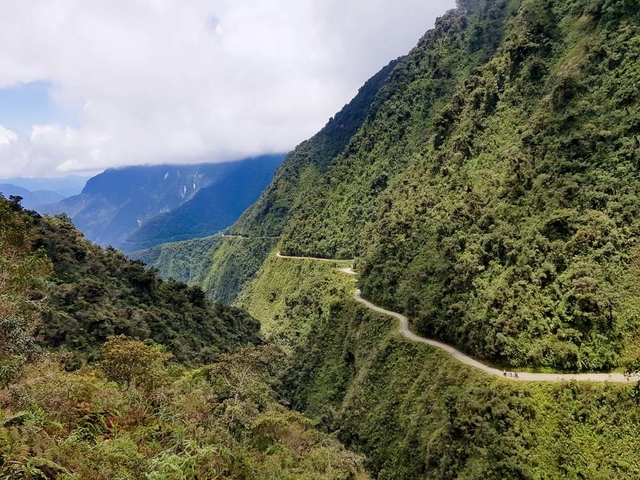 Bolivia: From the Mountains to the Amazon
Ever heard of Bolivia's Death Road? The insanely narrow mountain pass that winds vertiginously from La Paz (the highest capital city in the world at 2,750 metres) to the jungle floor is famous among mountain bikers due to Gravity Bolivia, the original guides to take travellers along it.
Now they've extended their famously hair-raising ride into a week-long guided mountain bike tour from the Andes to the Amazon, including staying on a riverboat and camping in the jungle. The ride ends in the lively town of Rurrenabaque, a backpacker's favourite. A massive adventure to fit into just a week.
Price: £779 including accommodation, all meals and bike hire. Not including flights.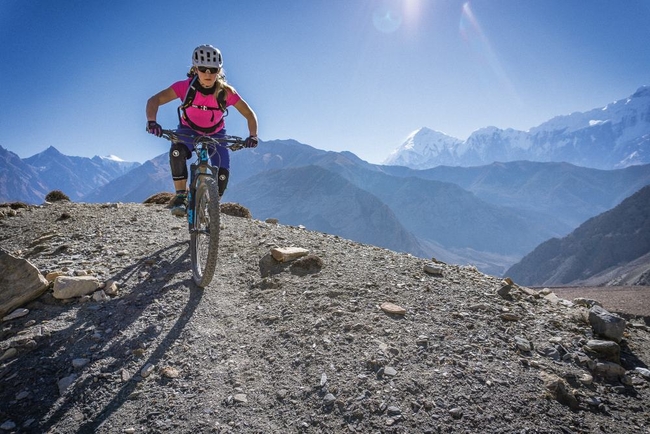 Nepal: The Roof of the World
This is riding high – quite literally. H+I Adventure's guided tour of Nepal by mountain bike follows hidden trails in the Kathmandu valley and the mountainous region of the Mustang, known as the 'roof of the world'. This is a mountain biker's playground of tough climbs, technical descents and high peaks, including towering Annapurna. This 12-day ride is best suited to experienced mountain bikers.
Price: £2,700 per person, including accommodation, all meals and internal flights. Not including international flights and bike hire.