Travel may not be on the cards right now but we can still dream, and shop for our next trip, whether that be to a local beauty spot or to a far flung destination once the dreaded virus and lockdown restrictions are lifted.
The best accessories for adventure travel are undoubtedly those things that might seem inconsequential and may well be quite cheap to buy but end up making life easier, more comfortable or just more fun.
Look for things that are small and light and that can fulfill multiple purposes, like Leathman's Wave multi tool or the simple, but oh so useful micro towel.
Here are our pick of the best accessories for travel, so fill your baskets and start dreaming of the next adventure.
Splashmaps | £22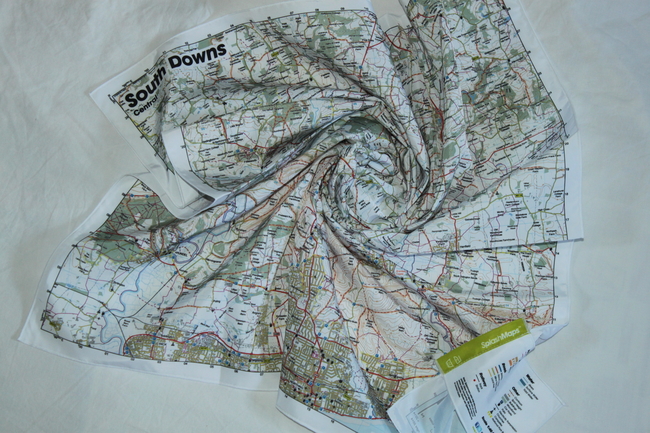 Enter Splashmaps, here to banish soggy, ripped and unusable maps forever. These clever little waterproof maps are printed on soft, crushable material, so you can simply pop them in your pocket like a handkerchief and whip them out on a mountainside without a fuss. Splashmaps offer a huge range of destinations and print long distance trails, Ordnance Survey maps, piste maps and personalised maps, including 134 different UK maps and all guaranteed to be unwreckable. You can even wear your flexible new map as a comfortable scarf or a buff when the wind picks up.
Lifestraw Go filter bottle | £30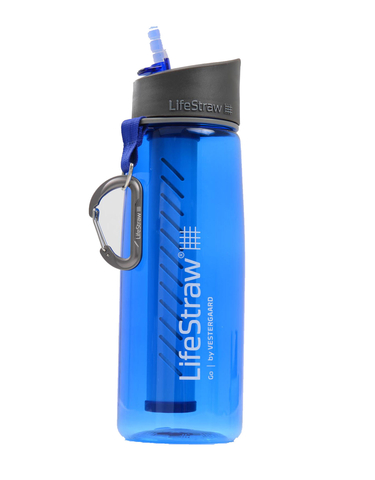 Filter any water to make it safe to drink with this lifesaving water bottle. Simply fill up the main compartment of the Lifestraw Go at a lake or a river (but be warned - it can't filter salt water) and the fibres built into the cap will filter all bacteria away, leaving water clean and safe and ready to drink. We think this bottle is fantastic for long-distance walking when you're packing light, as you don't have to cart heavy drinking water with you, and for filtering water when you're travelling and aren't sure if tap water is safe. This bottle might just save your life in an emergency - plus, the purchase of a Lifestraw provides safe drinking water for a school child in a developing community for a year.
Pocketalk 'S' voice and camera translator | £260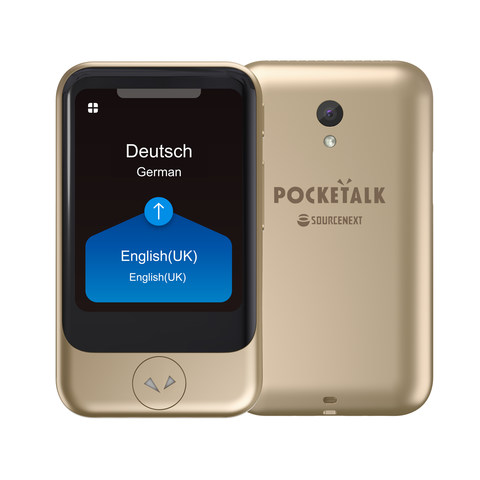 Who would believe it could be possible to carry 74 different languages in your pocket? This genius little gadget recognizes and translates conversations, written text and signs in real time, so it's far easier to instantly communicate in a country where you don't know the language. The Pocketalk 'S' translater will also store up to 10,000 previous translations, so you can practise a new tongue as you go. If you're travelling or working alone in a far-flung corner of the world, having this Tower of Babel on you will make your journey far smoother. Handy extras include noise-cancelling headphones and a currency converter, and the Pocketalk can be charged via USB.
Aqua D'Alfresco insect repellent cologne | £30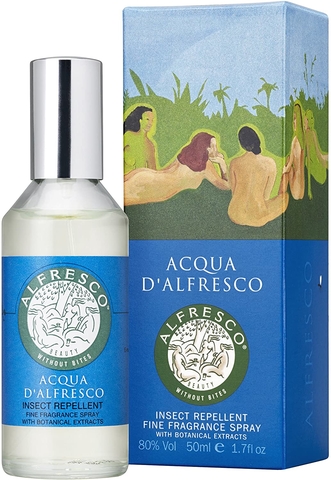 Smells like orange blossoms, magically repels insects – this outdoors-ready fragrance is genius and nature-friendly. Inspired by English medicinal herb gardens and using over 20 essential oils, British-made Aqua D'Alfresco is proved to be effective against mosquitoes, vicious Scottish midges and other biting nasties. A brilliant option if you tend to get badly bitten but have sensitive skin, or if you hate the overpowering smell of Deet and don't want to coat yourself in strong chemicals.
Cafflano Klassic | £78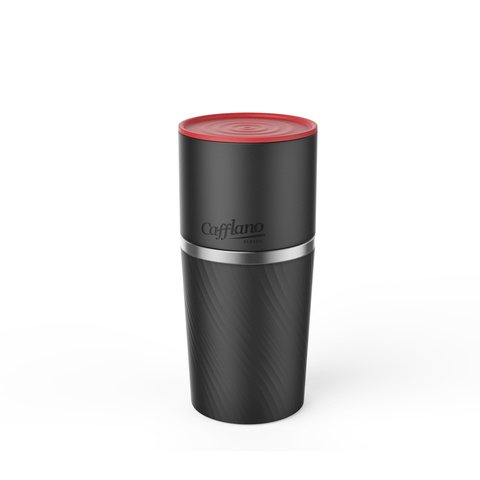 Get your caffeine fix even when you're camping and travelling in the back of beyond with this clever, light and highly portable ceramic coffee maker. The whole kit stacks together into a small tumbler, making it easy to stash in your rucksack when you're heading into the great outdoors or planning a few months of van travels. Boil water on a stove and then you can grind fresh beans, filter the coffee on the spot and make a potent brew your local hipster café would be proud of. Our pick of the best travel accessories if you're a real foodie.
Scrubba wash bag | £42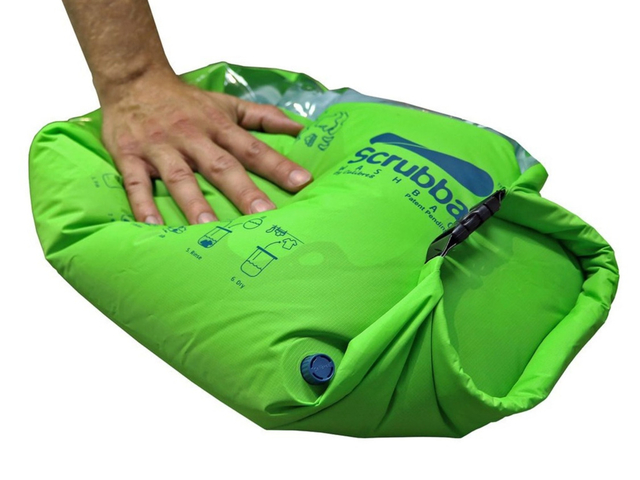 Believe it or not, this bag, which is small enough to fit in your pocket, is actually a travelling washing machine. The genius, lightweight Scrubba contains rubber nodules similar to a traditional washboard – place clothes, detergent and hot water inside and give it a good shake for a minute for decently clean clothes with zero mess. This clever bit of kit is perfect if you're planning lots of camping and camper van travel trips this summer. The genius Scrubba even doubles as a dry bag when not in use, making it well worth the small space it'll take up in your backpack.
Leatherman Wave Multi tool | £135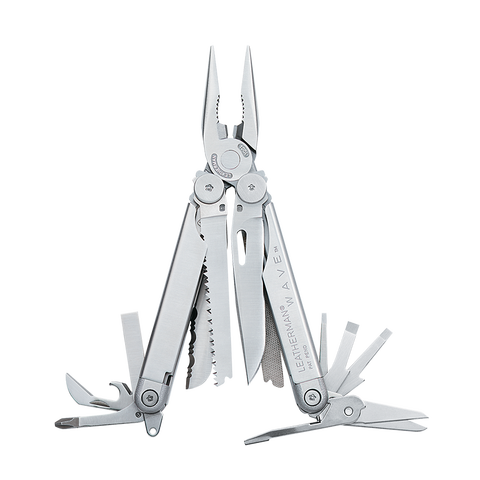 Tackle any task with Leatherman's small but mighty Wave multi tool, which has no less than 17 tool options including pliers, wire cutters, multiple knives, a saw, scissors, a screwdriver and, of course, the essential for the best kinds of travel – a bottle opener. If you're getting into foraging and bushcraft, this is a wonderfully versatile tool to have in your pocket in the wild when you're exploring the natural world in both the UK and further afield. Just make sure you check airline regulations before you pack your Leatherman on your next international flight, as rules on where and how to carry knives do differ in different countries.
Dock and Bay Micro towel | £18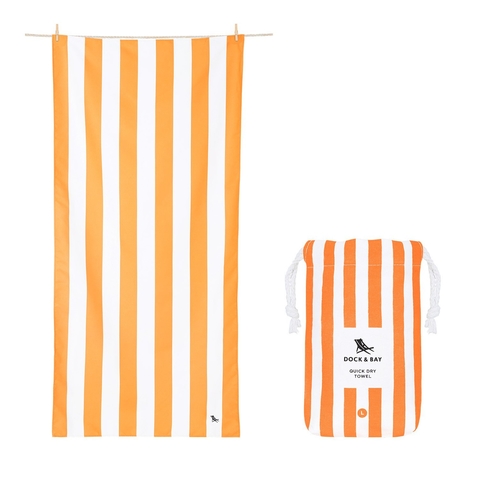 A small, fast-drying travel-sized towel is obviously a backpacker's essential, but not all micro towels are created equal. Dock and Bay's cheery striped delights dry very quickly, don't smell when damp and take up little space in your rucksack, but are still absorbent and large enough to use for swimming and showering, and come in all colours of the rainbow. Keep one rolled up in its storage bag in your rucksack for impromptu wild swims, or pack for your next backpacking trip. You can even personalise your towel if you want to get fancy.
Motorola Tech3 Wireless Headphones | £79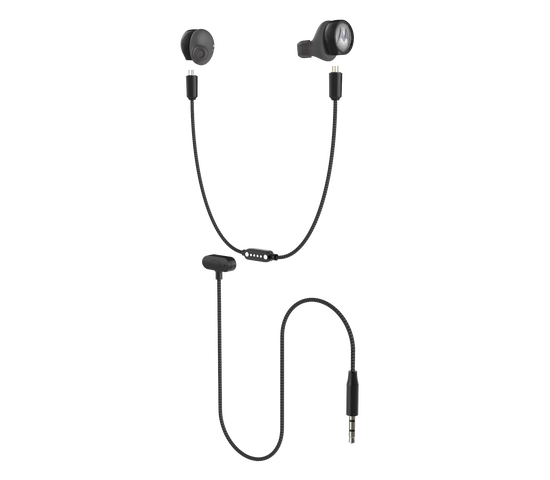 These versatile little buds are the do-everything of the headphone world, with 'true wireless' technology as well as the option to attach a sport loop. Playtime is reasonable at 7-hours but is further boosted to an album busting 18 hours via a swanky magnetic charging case. If you're still worried about running out of juice the Tech3's have an additional option to go old school, plugging in via a standard 3.5mm audio plug. With Alexa built in as well, these might just be the perfect headphones for adventure travel.
St John's Zenith travel first aid kit | £28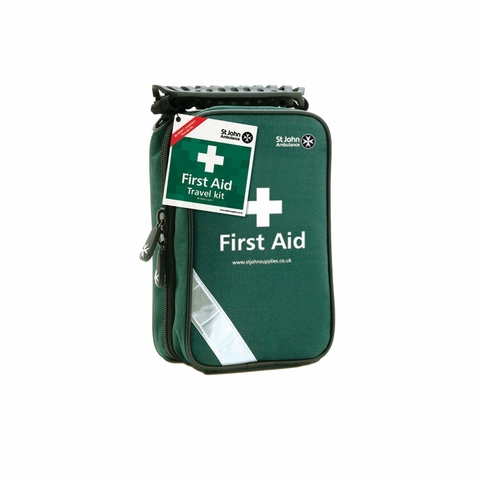 A portable first aid kit should be the first bit of gear you pack in your luggage for any trip, whether you're heading on or off the beaten track. You can buy travel-sized soft packs to fill with your own essentials (a basic kit should include a variety of bandages and antiseptic ointment) but this handy St John's pack makes things easy - it's small and light, yet fits in a huge amount of helpful gear all squared into a soft, easily packable pouch. A handy booklet on how to use it all is also included.