Eryri, previously known as Snowdonia National Park, is a nature lover's paradise, boasting awe-inspiring landscapes and a wealth of opportunities for outdoor activities, from climbing Mount Snowdon (or Yr Wydffa as its properly called) to trail running, trampolining in a cave and even surfing on an artificial lake. 

If you're planning a trip to this gorgeous area of north Wales, campsites are a great accommodation option. As with everywhere the UK, wild camping is not permitted, but there are a whole plethora of campsites available, offering reasonable prices on everything from static caravans, to campervan pitches, to pitches for tents, all in convenient locations. To help you make the most of camping in the Snowdonia region, we've picked out the top six Snowdonia campsites within the boundaries of Eryri (Snowdonia) National Park.
Each boasts excellent facilities, breathtaking surroundings, and easy access to
Snowdonia National Park's best walks
,  and the wide variety of other
activities Eryri
 offers.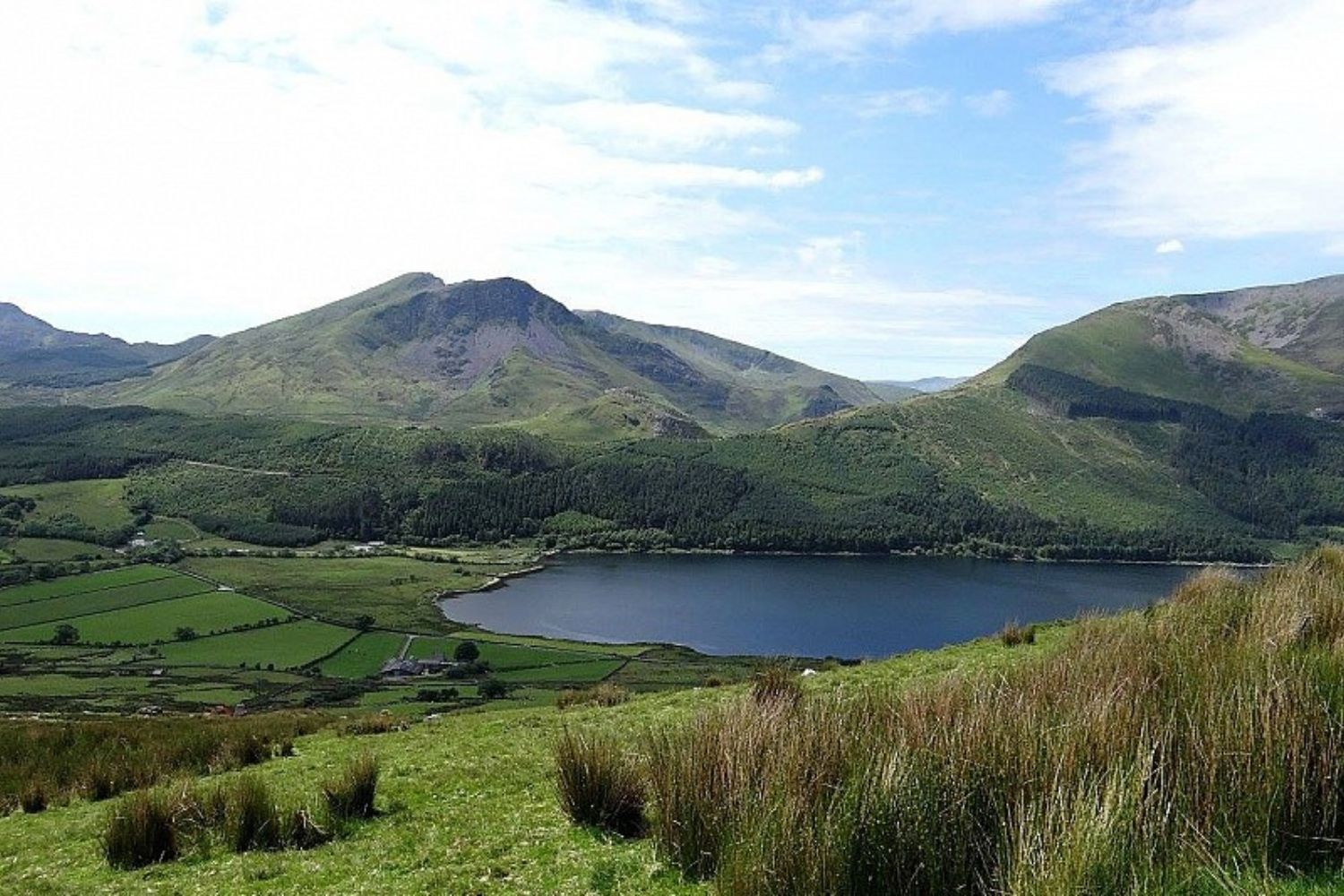 Snowdon Base Camp
In the grounds of the Cwellyn Arms pub, the Snowdon Base Camp is an idyllic spot to camp right at the bottom of Yr Wyddfa (Snowdon). If you're planning on climbing the mountain, this is a great place to start from—the two main footpaths up Mount Snowdon, the Rhyd Ddu path and the Snowdon Ranger path both start from the village.

The site takes pride in being primarily for tents—there are eight electrical hookups for campervans, but these are set off to one side. If you are sleeping in a tent, however, the facilities here are excellent, with a modern wash block that boasts power showers, wash basins with handsoap and heated mirrors, and a coin operated hair dryer. You can also have a campfire in one of the dedicated fire pits dotted around too. It's not a glamping site, but this is right up there with the best campsites in Snowdonia national park. The views alone make it worth a visit.

Check out the Cwyllen Arms Pub website for more details and bookings.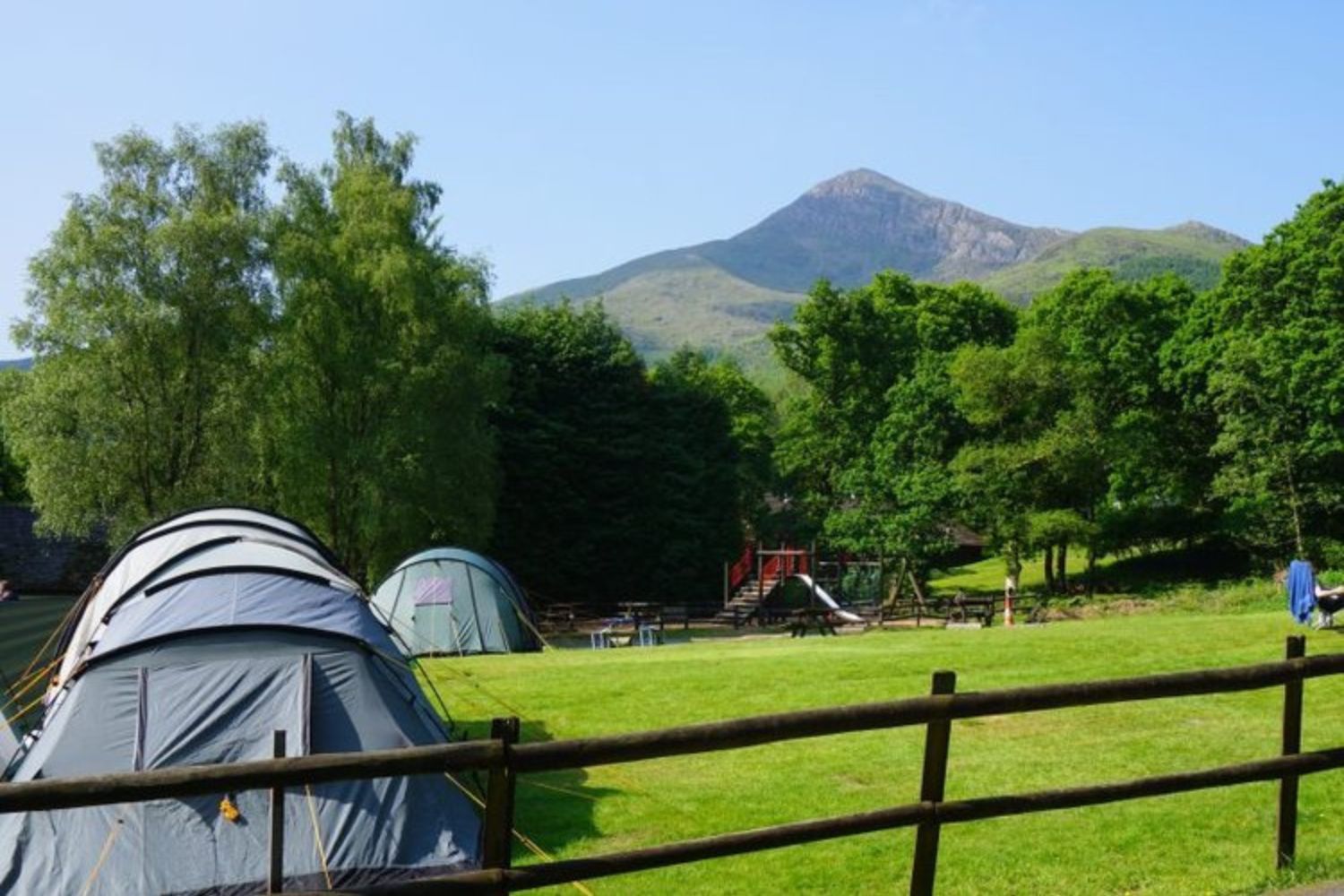 Beddgelert Campsite
Tucked away in a deciduous forest just outside the picturesque village of Beddgelert, this tranquil campsite by a stream offers a great jumping off point for exploring the various attractions of Snowdonia National Park. It's just a short drive (or a walk) away from the start of the Snowdon Ranger Path and the Rhyd Ddu path up Yr Wyffda, so if you're thinking of climbing Mount Snowdon, it's a great place to base yourself. The Welsh Highland Railway runs near the campsite.

The facilities were upgraded in 2022, so the showers, toilets, and washing facilities are super modern. There are ten hardstanding pitches for campervans or caravans, and plenty of space for tents, making it ideal for all types of camping enthusiasts. There's free WiFi too.

Check out the Beddgelert Campsite website for more details.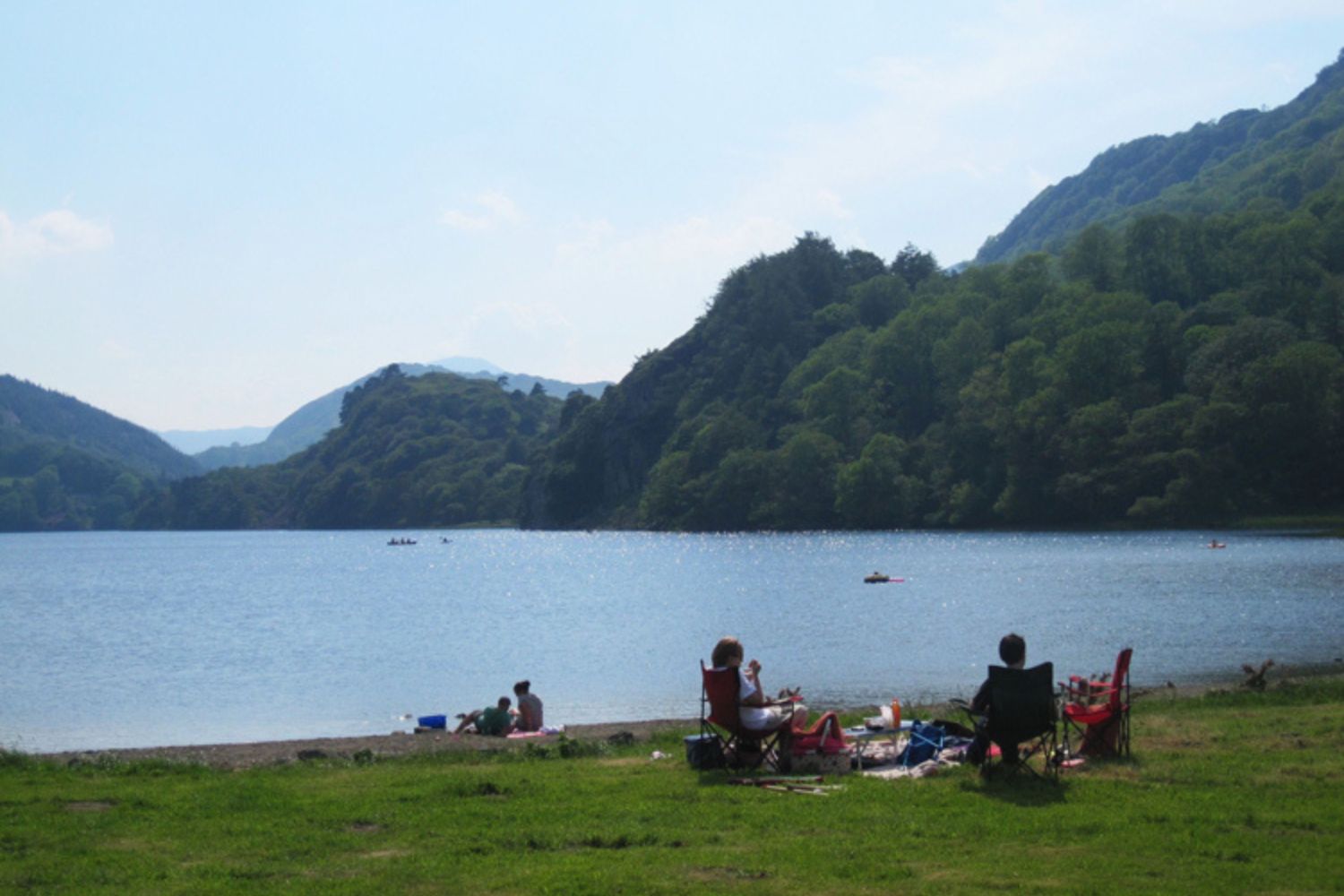 Llyn Gwynant Campsite
This charming campsite offers "back to nature camping in the heart of Eryri (Snowdonia) National Park, beside mountain, river and lake". The lake in question is Llyn Gwynant, to the east of Yr Wyffda, and the campsite, on the lake's northern shore, offers stunning views of the Mount Snowdon and the surrounding peaks.

What makes Llyn Gwynant one of the top campsites in Snowdonia is the range of activities on offer. They offer canoe and kayak hire, and the lake is perfect for launching SUPs or even sailing boats. If you're into watersports, this is a great place to come. The campsite provides hot showers, toilets, laundry facilities and a small shop. Campervans, caravans, and tents are all welcome, and it's dog friendly too.

Have a look at the Llyn Gwynant Campsite website for more details and bookings.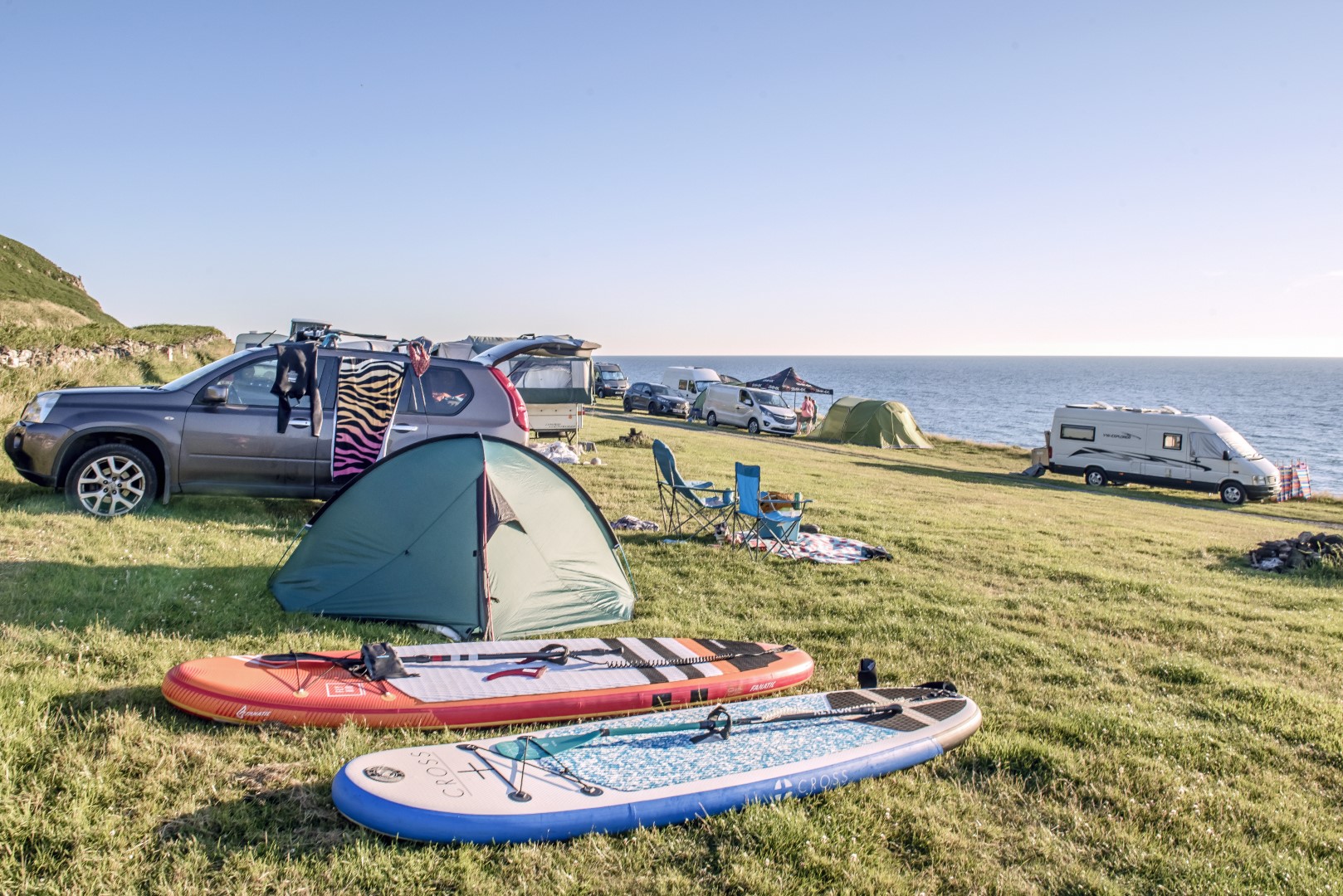 Cae Du Farm Holidays Campsite
Cae Du Farm Holidays Campsite sits on the coast in the south west of Eryri (Snowdonia) National Park, overlooking the Irish Sea. It's located on the beef and sheep farm run by the fourth generation of a Welsh-speaking family, who have been welcoming visitors since the 1930s.
The campsite has its own beach, which provides stunning views over Cardigan Bay. Round the corner is the cave of Owain Glyndwr, where the Welsh independence hero is supposed to have taken shelter from his enemies.
The campsite provides all the amenities you'd expect, including hot showers, toilets, and a small shop. There is also a utility room with washing machine, tumble dryer, and two freezers for refreezing your ice blocks. The campsite welcomes tents, campervans, and caravans and campfires are allowed within the designated fire pits.

To find out more and book, visit the Cae Du Farm Holidays website.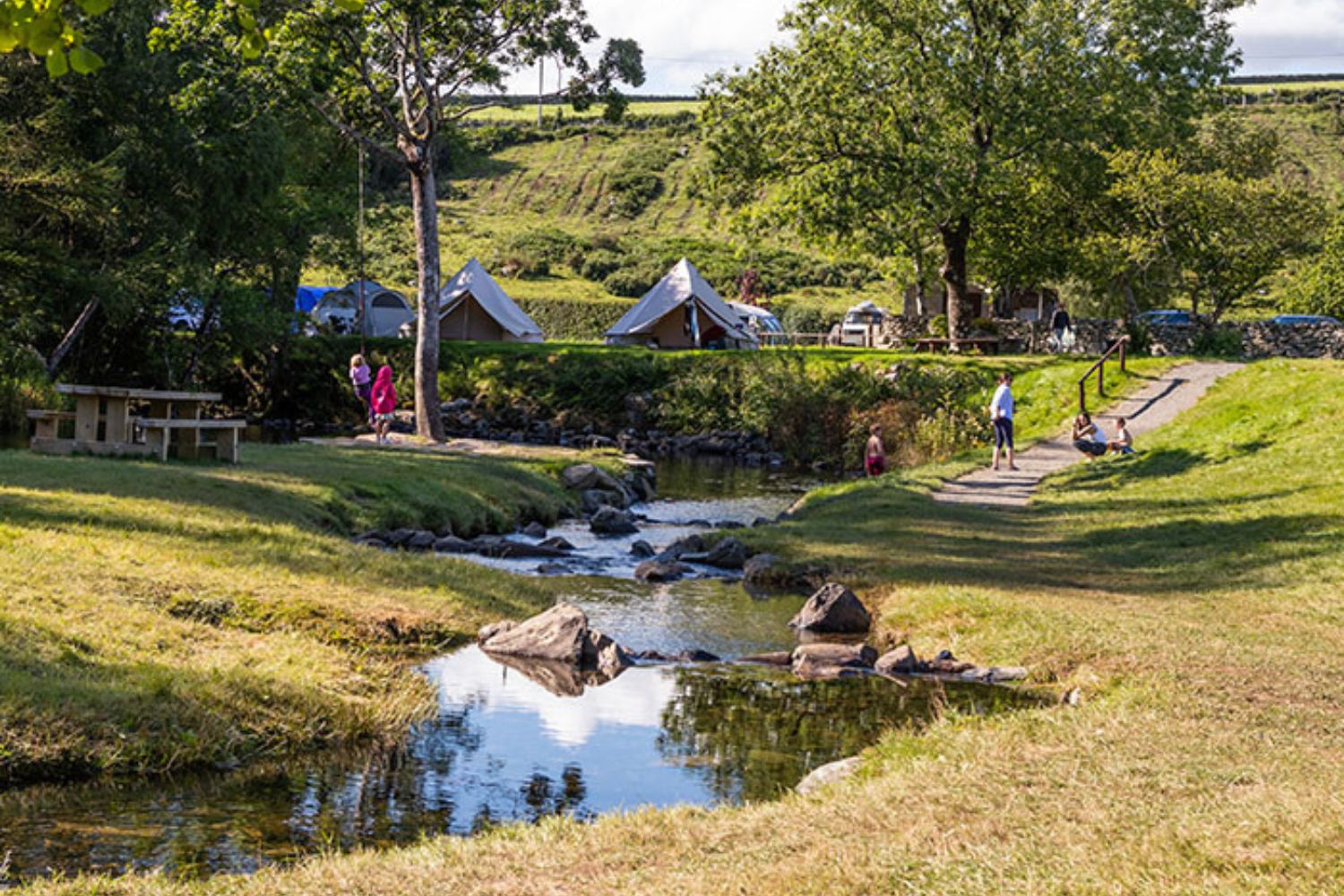 Nantcol Waterfalls Campsite
Located near the beautiful Nantcol Waterfalls, in the north west of Eryri, this campsite is a great jumping off point for many of the walks which make the National Park so special. You can rent a holiday cottage, a glamping pod, or a bell tent—if glamping is your thing—or of course you can bring your own tent, caravan or campervan.

There are electrical hookups for caravans and campers, clean, modern showers, toilets, a shop, and free Wi-Fi access. Campfires are allowed, and well-behaved dogs are welcome.

Check out the Nantcol Waterfalls website for further details.
Gwern Gof Isaf Farm
Gwern Gof Isaf Farm has self-catering cottages, a shepherd's hut (for those who prefer glamping without the tents) and a bunkhouse, but it's also home to one of the very best campsites in Snowdonia.

Incredibly, this family-run campsite has been in business for more than a century, first opening in 1906. Over the course of its long history its welcomed several illustrious guests, including Sir Henry Cecil John Hunt, who stayed here in 1952,while training himself up to be the expedition leader for Sir Edmund Hillary and Tenzing Norgay's first ascent of Everest the following year. The site boasts breathtaking views of Tryfan and the Glyderau mountains—the walking route that takes you up Tryfan starts from nearby. It's a short hop from the nearby towns of Betws-y-Coed, in one direction, and Bethesda in the other as well.

In terms of facilities, there are well-maintained showers, toilets, and a shop. While campervans are welcome, there are no facilities for motorhomes or caravans. There's no shop on site, but campfires are allowed, as long as they're raised off the ground, and the site. The area is home to farm animals and wildlife, so the campsite is not dog friendly (although you can stay in one of the off-site cottages with your pooch).

Check out the Gwern Gof Isaf Farm website for booking and further details.
Campsites in Snowdonia: The Final Word
Eryri (Snowdonia) National Park is one of the best in the UK for camping. While the sites listed here are the pick of the bunch within the National Park, there are plenty of other options available, and even more if you look beyond the park boundaries.

Please remember that it's forbidden to wild camp both in and outside the National Park. The only places wild camping is allowed in the UK are Scotland, and on Dartmoor. (Neither of which is particularly helpful if you want to visit North Wales!) It's important to treat camping sites with respect, and be aware of the campsite rules wherever you are. Most of the campsites in Snowdonia ban loud music, for example and have noise restrictions after certain hours. Many of them also put restrictions on large groups, in a bid to avoid stag and hen do's and the disruption they sometimes cause.

If you're in need of a camping gear, check out our guides to the best two-man tents and the best hiking backpacks. Happy camping!