Sponsored content
From exploring the canyons and gorges to relaxing on the sandy beaches, from taking boat trips to going for a bike ride, from soaking up the fun in a water-park to soaking up the island's wonderful culture and history, Crete is wonderful family friendly destination. Here is your guide to the best family activities Crete has to offer. 
Where is Crete?
The fifth largest island in the Mediterranean, Crete is the southernmost and largest of the Greek islands, lying between the Aegean and the Libyan Seas, about 160km south of the mainland.
Crete is known as the cradle of European civilisation. Cretans are said to be the descendants of the God Zeus and the character of the island is steeped in the ancient myths and legends. It was here Daedalus and Icarus flew and here where Theseus pursued the Minotaur. Crete's history is celebrated in its art, music, dance and culture and reminders of past civilisations are everywhere as you explore Crete with kids.
UK airports with direct flights to Crete include Gatwick, Stansted, Manchester and Birmingham. Direct flights between the UK and Crete take about four hours.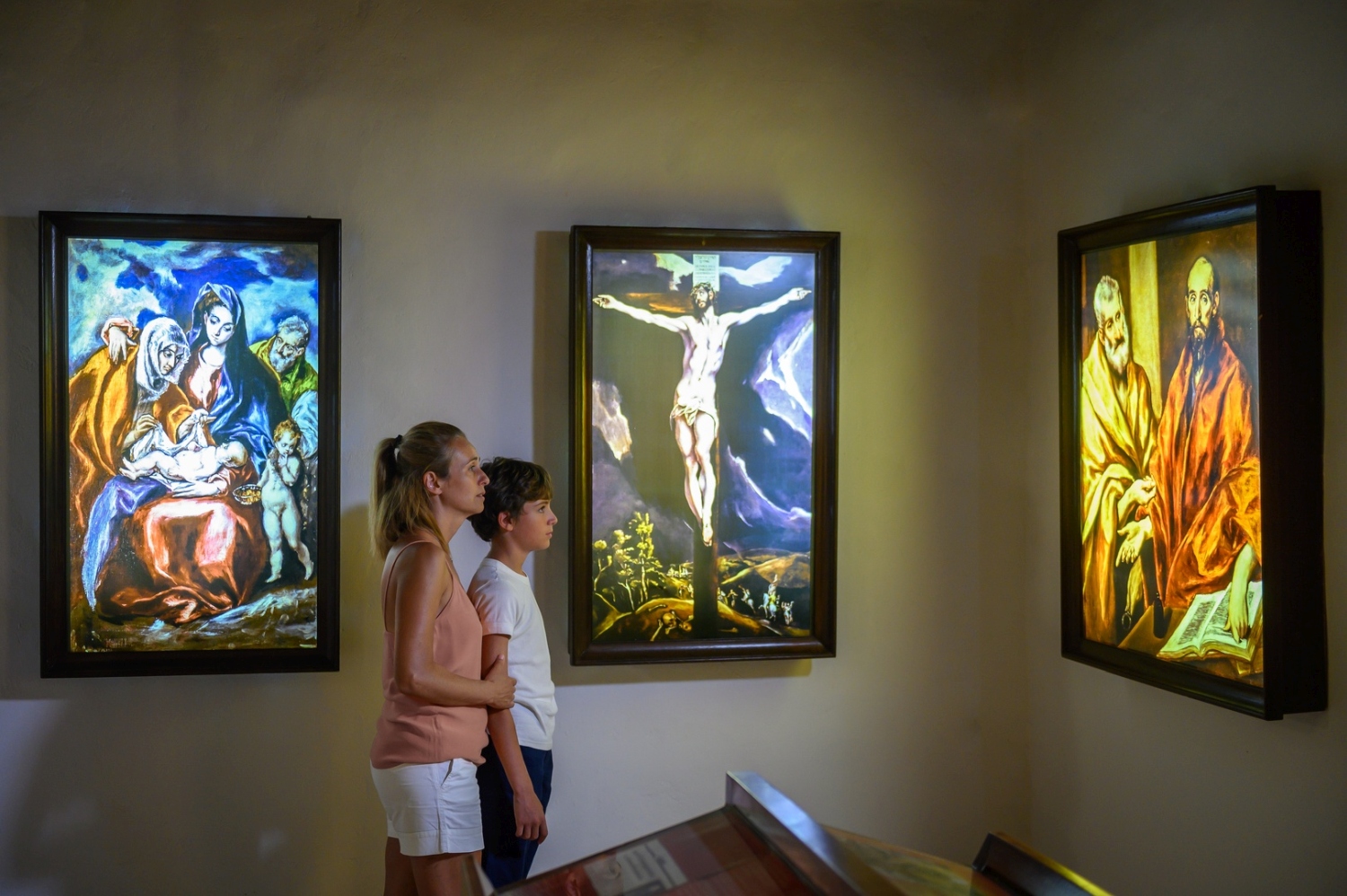 Why take a family holiday in Crete?
Crete is ideal for families - it's a safe island with good accommodation and transport links and plenty to keep even the youngest mind happy. Crete has a very low incidence of crime and, reassuringly, there are no dangerous animals to worry about, such as bears, wolves or poisonous snakes. Indeed, legend has it that Hercules, out of respect for Zeus, cleared the island of such dangers. This is as true in the waters around Crete as it is for the island itself.
Beaches are obviously a huge attraction for families and Crete has a wide variety - from small coves to wide sandy playgrounds. And visitors wanting to explore the turquoise waters can take a boat trip, often in glass-bottomed vessels, to see the dazzling marine life.
Inland, Crete's 400 canyons include many that offer family-friendly day hikes, while bikes rides offer a peaceful, safe alternative way to get around. Water sports lovers will especially enjoy Crete's water parks, while there are many opportunities to introduce children to the island's fascinating history and mythology, while agritourism will enable the whole family to enjoy other aspects of the island's natural beauty, cuisine and culture.
The Best things to do with kids in Crete
Children will, of course, love Crete's beautiful beaches but there are so many other outdoor activities to enjoy on family holidays in Crete.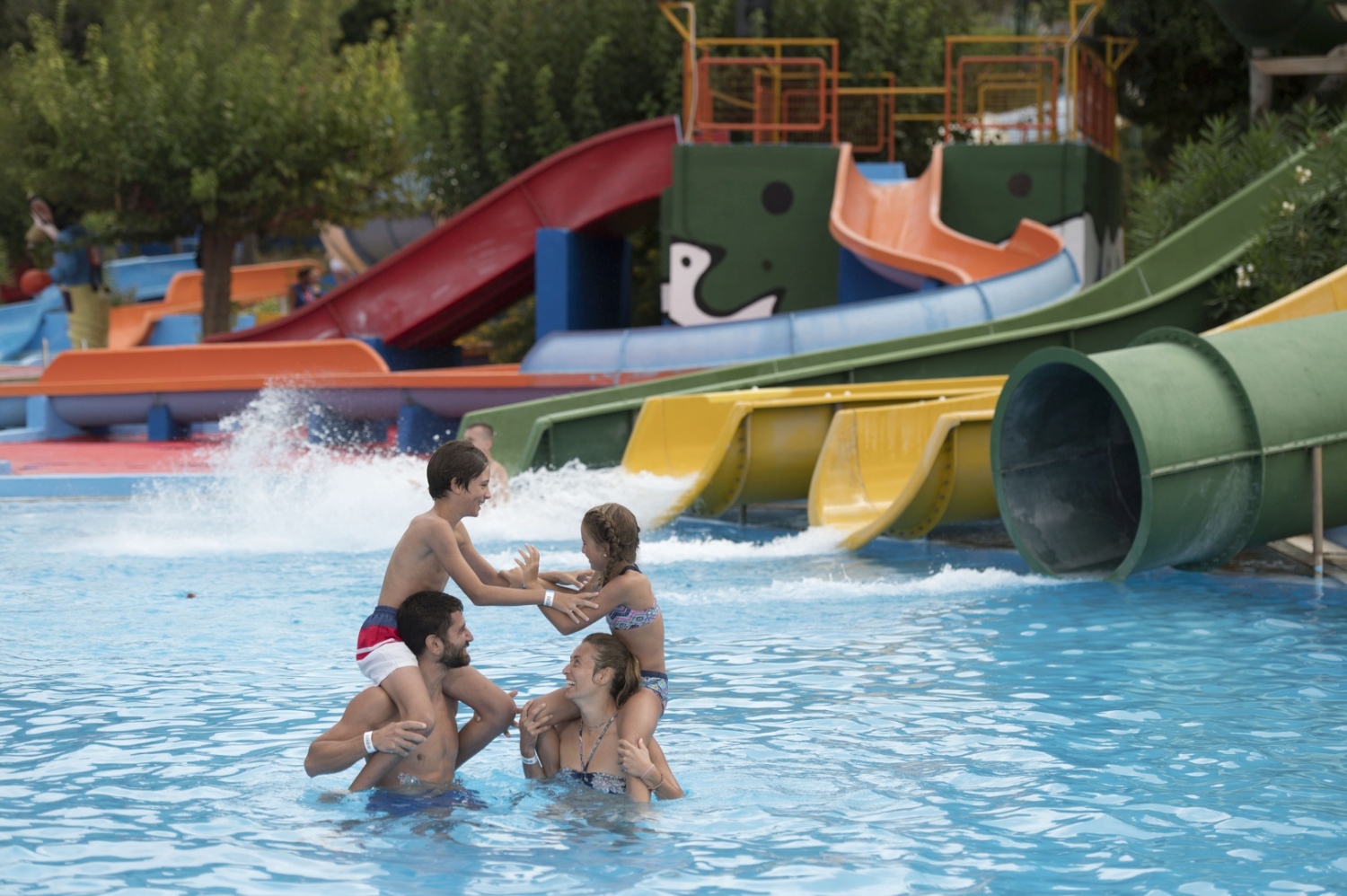 Watersports and waterparks
Children and families can have a lot of fun in the island's four water parks. these provide a variety of water-based fun, from floating down a 'lazy river' on giant inflatable tubes to spectacular slides and 'black holes'. Acqua Plus is by far the most popular water park on Crete and one of the most fun things to do in Crete for kids.
Older children keen to have a go at watersports will find plenty of opportunities to try wind surfing and sea kayaking. Among the best beaches for windsurfing are Kouremenos Bay, next to Palekastro, Cape Sidero, Falasama, Elafonisi, Kedrodasos, Stavros, Elounda, Amoudara in Heraklion and Hersonissos.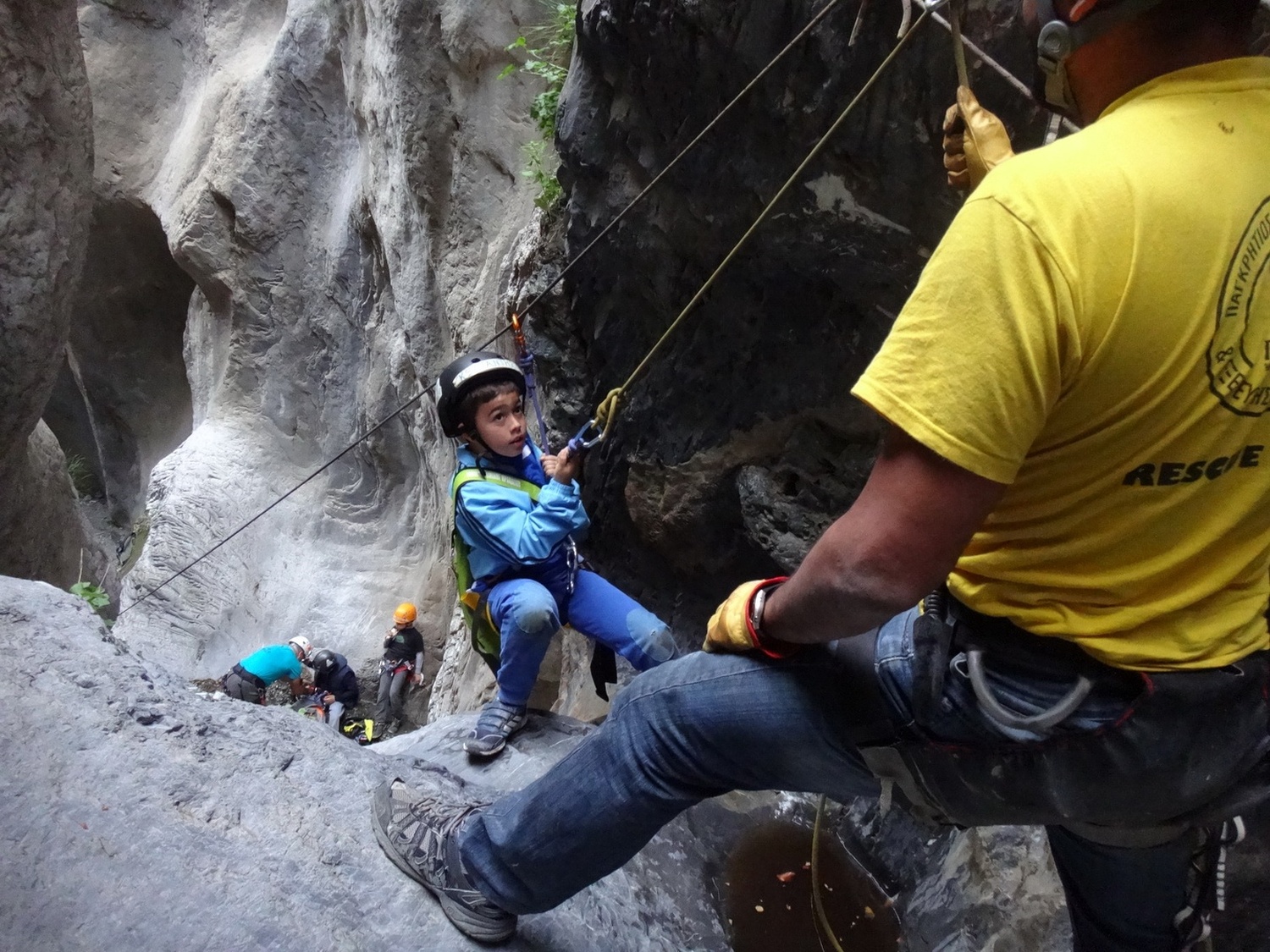 Canyoning
In Crete's rugged terrain, rivers meet large faults and steep descents during their surging journey through island canyons, forming hundreds of waterfalls. This has given rise to the growth in canyoning, with several gorges becoming must-do sites for thrill-seekers, including the Samaria gorge – the longest in Europe - which offers aquatic adventures as well as hiking paths. Further afield you'll find challenging terrain in the Ha and Arvi gorges, and easier crossings at Tsoutsouras and Kalami.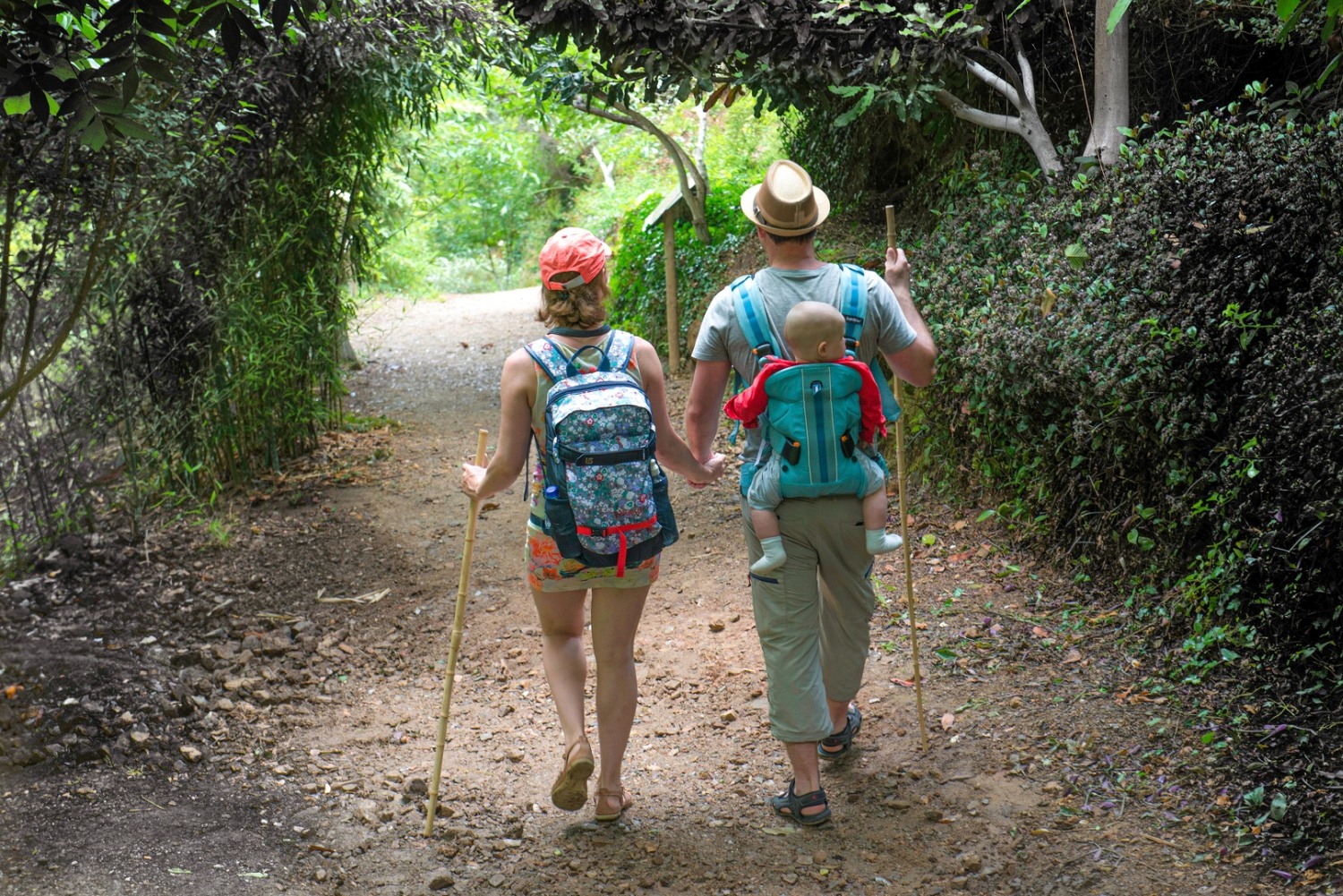 Hiking and biking
Accompanied by adults, of course, children can discover some of the most beautiful places in Crete with a gentle hike. The lovely botanical gardens in Chania are perfect for a wander around and opportunity to learn more about the local flora.
For something different, try the famous Astrakiano gorge and its twin branch, the Kounaviano gorge, near Heraklion. In pleasant surroundings, there are plenty of resting places, trees and pools for kids to enjoy.
Other family-friendly gorges are the Imbros gorge in sfakia, the boriano gorge and the Kydoni one in Karanou, the gorge of Patsos, the Richtios and Kato Zakros gorges. There are also speleology clubs that offer chances for children to learn the more technical aspects of gorge-trekking and also cave exploration!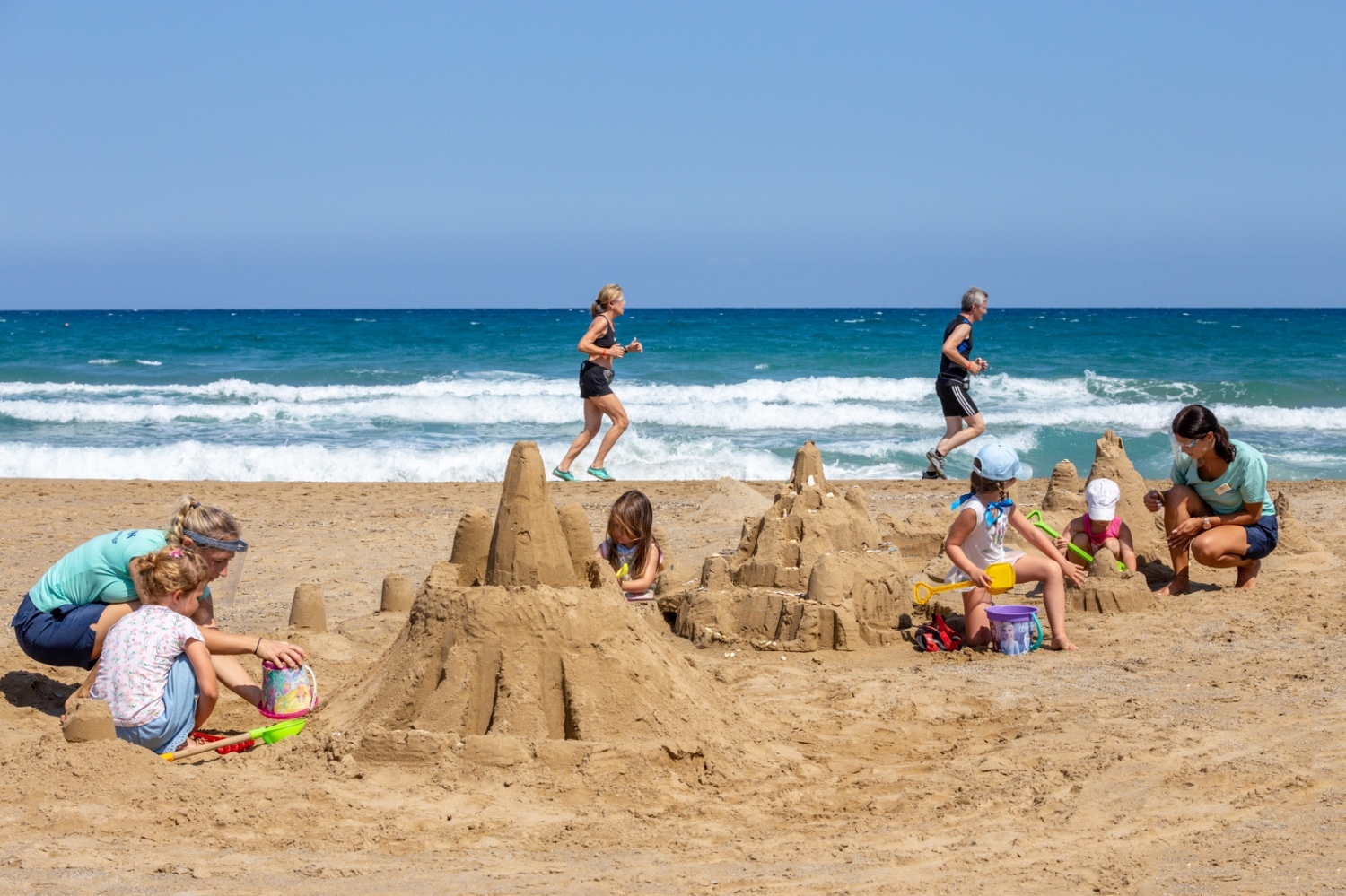 Beaches, caves and boat trips
Crete has many stunning beaches which are perfect for families, including the shallow sandy beaches of Frangokastello, Paleochora, Elafonissi and Falassama, south of Chania, and Marathi, chrisi Akti and Kalivaki on the north side. Check out, also, Plakias and Damnoni on the south coast and Bali and Panormo on the north coast.
Every day, small boats take visitors to the most famous remote beaches along the Cretan coastline, including Balos Lagoon, Preveli and the beaches around Sfakia. Many of these are in a glass-bottom boat, which is one of the best things to do in Crete with kids. Babies, toddlers and children will all enjoy seeing the marine life. Alternatively, Cretaquarium is a modern aquarium located in Heraklion. Young children especially will have a great time seeing the sand sharks, octopus, seahorses and lobsters.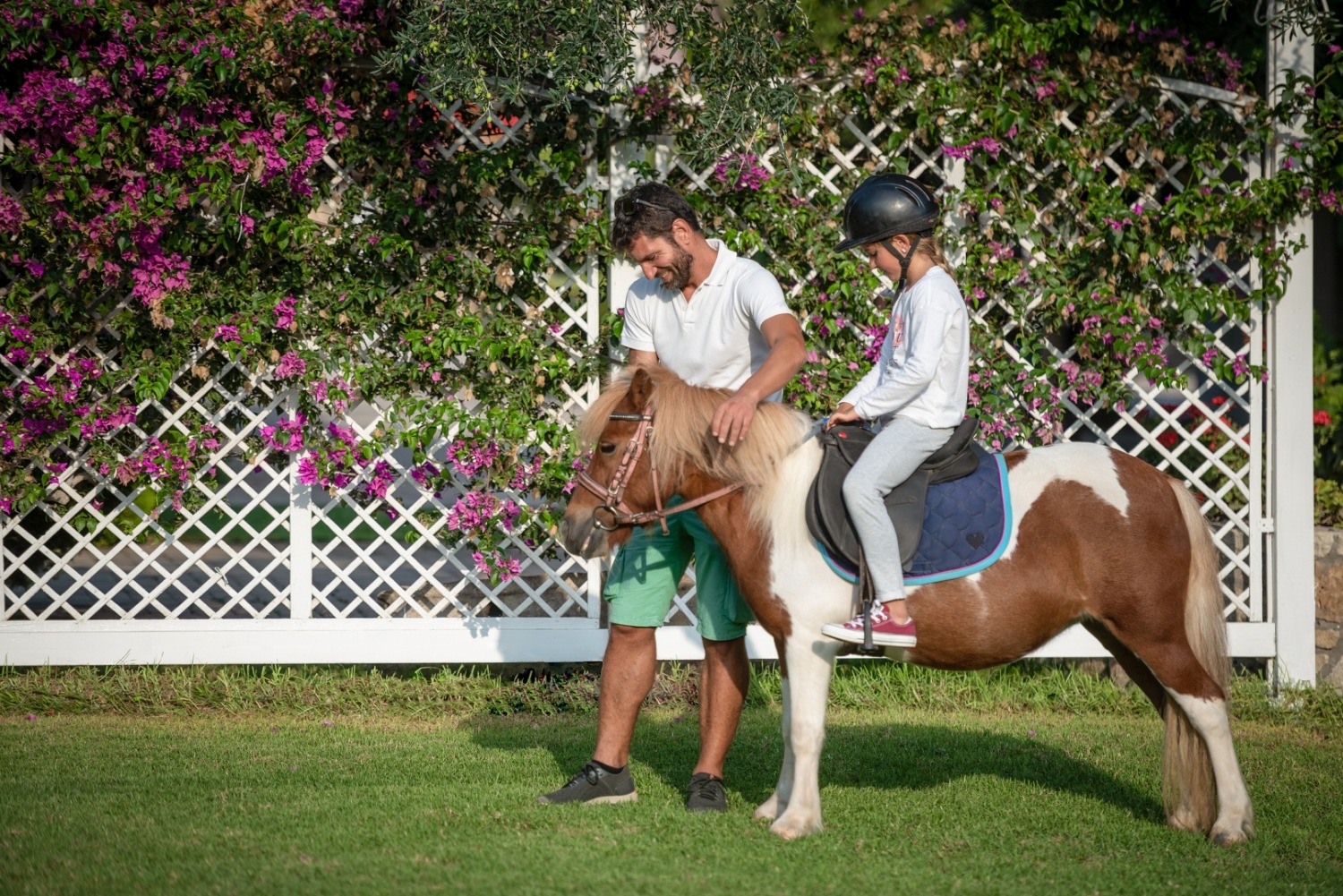 Agritourism
One growing aspect of tourism in Crete is the chance for families to introduce their children to the traditional island way of life - and there is a wide variety of choice for agritourism accommodation and campsites on the island.
Children get the chance to have riding lessons and take excursions on horseback, there are hikes and cycle rides to explore the traditional villages, the chance to get involved in farming life, such as a Cretan olive oil farm or cooking lessons and parties with Cretan dancing. Another option is environmental tourism where visitors can learn about turtle conservation or the island's birdlife.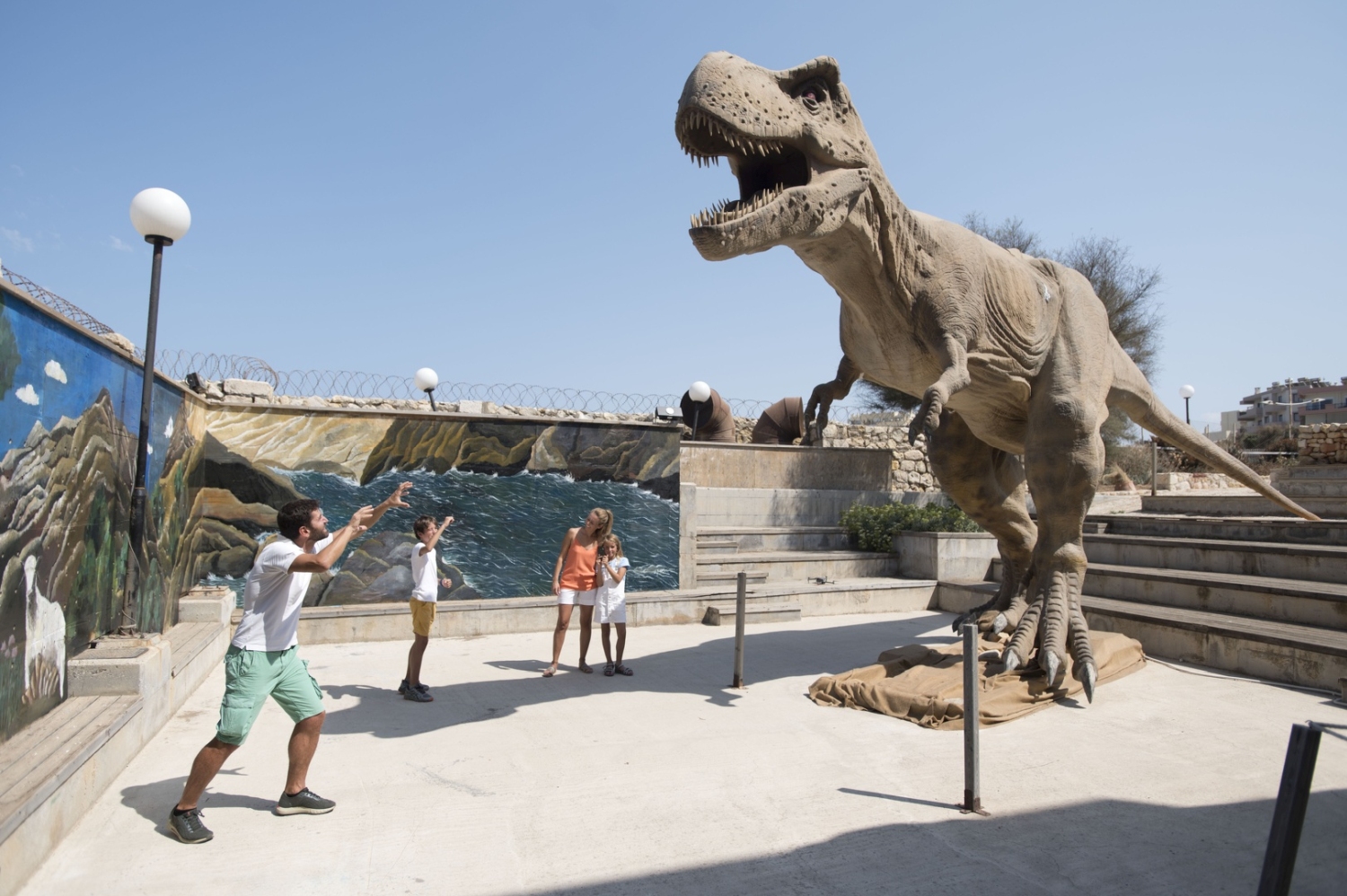 Learn about Greek history and mythology
Crete is steeped in Greek mythology and there are ample opportunities for visitors to immerse themselves in Cretan culture. A visit to the archaeological museum in Heraklion and the ancient Minoan palace at Knossos will give children the chance to see where the mythical Minotaur was born and then slain by Theseus.
The Historical Museum in Heraklion has a treasure hunt and various representations of famous battles, while Natural History Museum has lots of interactive exhibits. Kids will also love Dinosauria Park. In Chania the Nautical Museum covers the seafaring history of the ancient Minoans, including the Minoa - a full-scale replica of a Minoan ship. From Elounda families can take a boat ride to the fortified island of Spinalonga for a guided tour of the historical sights. The Folklore Museum reveals further fascinating aspects of Cretan culture.
For more information about everything Crete has to offer, go to incrediblecrete.gr