Endura MT500 Waterproof Jacket II | £180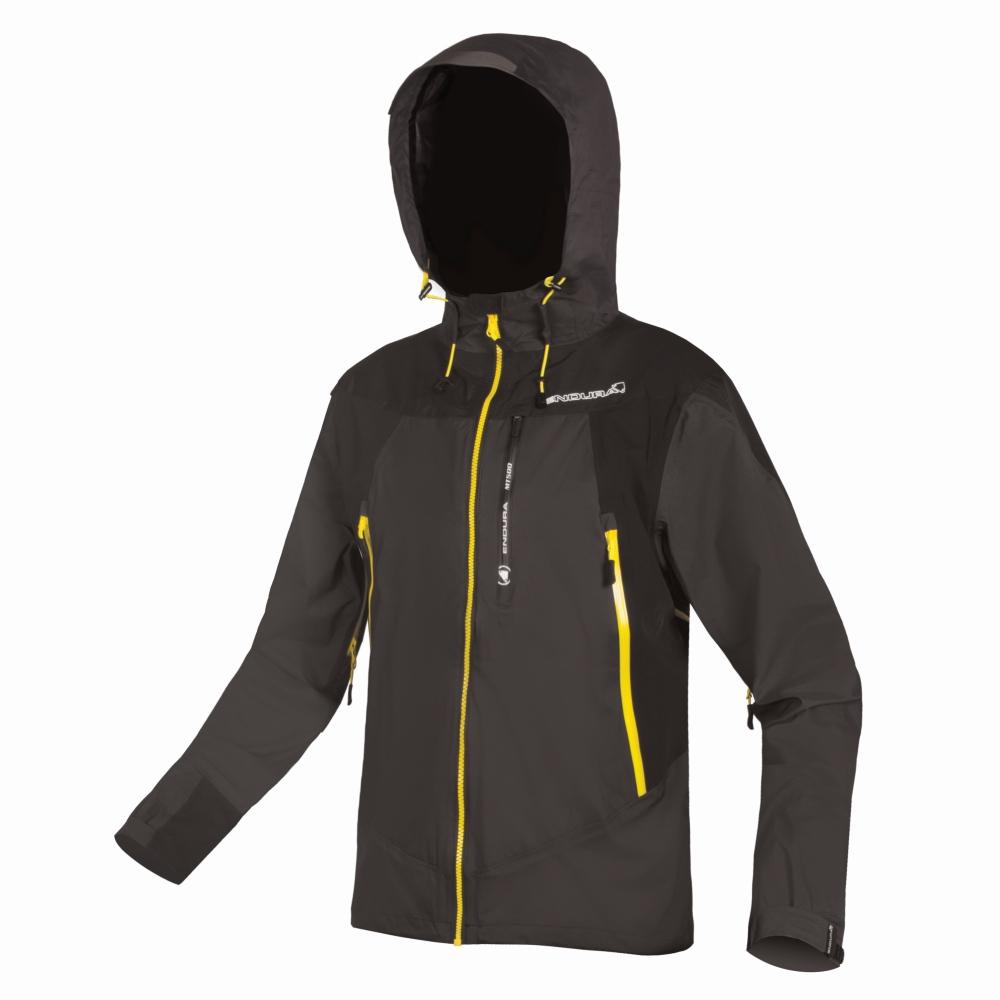 With an enormous 60,000 g/m2/24hr breathability claimed for their 3-layer Exoshell60 fabric used in the MT500, Endura has instantly blown most other jackets out the water on paper, never mind the competition below £180. They haven't relied on this completely for moisture removal, instead fitting the MT500 with plenty of vents such as the huge pit zips from below the arm to the waist.
On paper all this is pointing towards some excellent performance, and in the real world we have found it to bear out – it is a jacket that is simply very comfortable to wear all day. We love the cut and coverage on the bike and, together with a very durable construction and excellent over-helmet hood with plenty of adjustment, we regularly find ourselves just pulling it on at the start of a ride and not removing it until back in the door. Just as well as it is relatively bulky for packing, so probably not a jacket to carry in the bag purely for emergencies.
VERDICT
A joy to wear in grim weather, with the adjustable entry points good for snugging up against the elements.
+ Incredibly breathable fabric
– Internal lycra cuffs stifle airflow arms
Gore Bike Wear Power Trail Gore-Tex Active | £200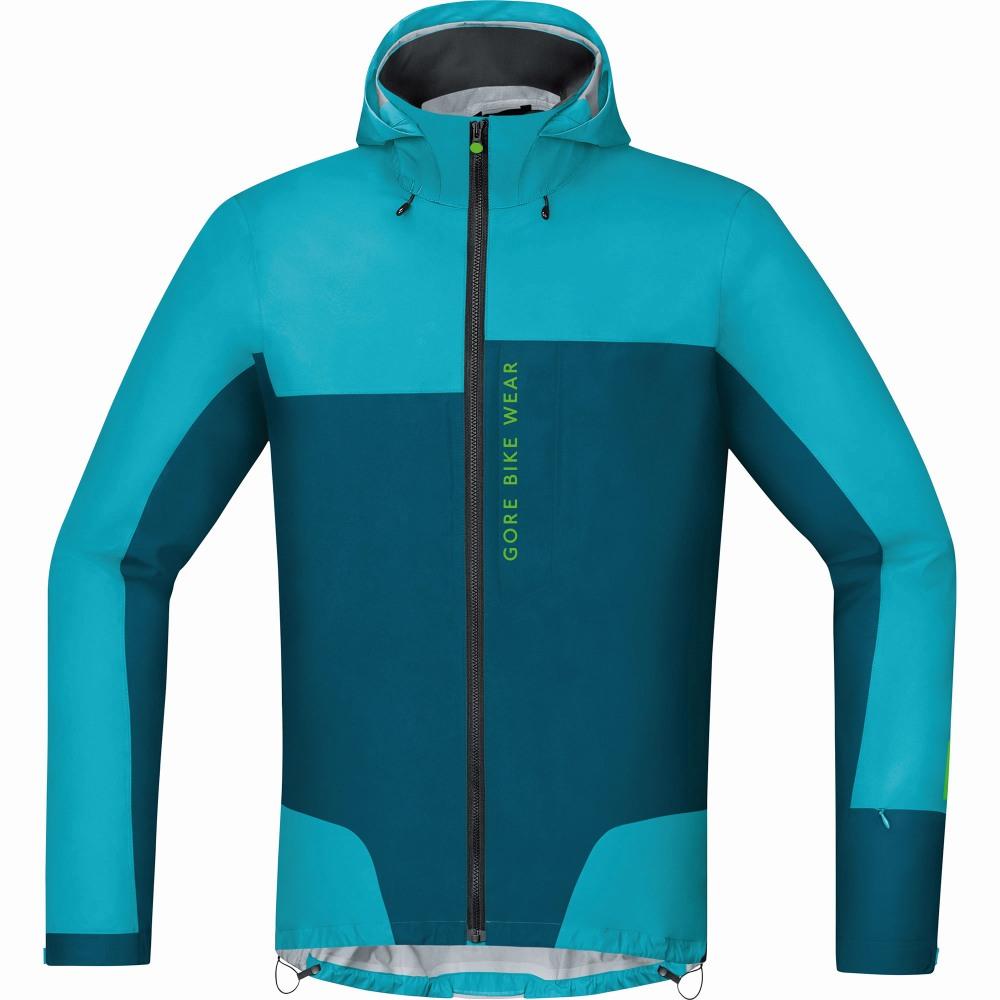 The Power Trail is made from Gore-Tex Active, a high-end fabric optimised for breathability, and sports a minimum of pockets, seams and clutter. Put it on and you realise this is all you really need in a waterproof jacket. The adjustable cuffs, hem and collar are all spot on for comfort, with the collar having a nod to luxury with its fleece lining. Although completely waterproof, it is the breathability that makes the Power Trail stand out. Even hard training rides through rain rarely result in more than just some slight dampening inside.
VERDICT
It is a pricey jacket, but you are paying for a great fit, low weight, small pack size, and top-notch performance.
+ Unrivalled breathability and waterproofing
– Hood is not helmet compatible
Lusso Aqua EXTREME Repel Jacket | £140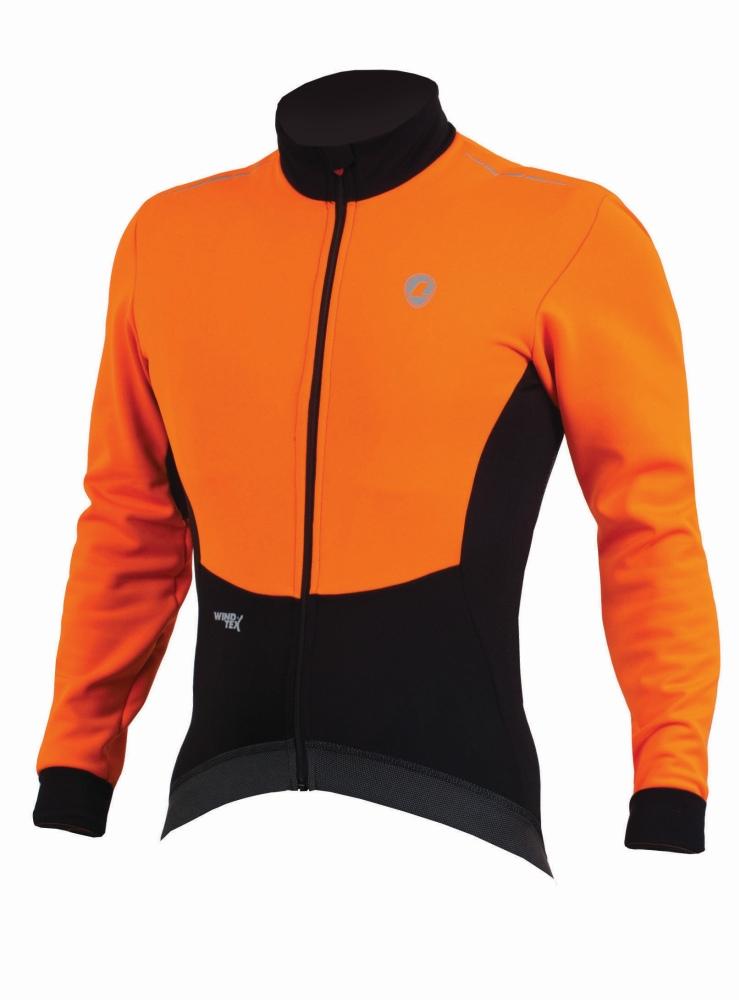 Lusso has used wonderfully soft-feeling, fleece-backed Windtex Storm Shield as the base fabric on this jacket as opposed to more traditionally used, thin waterproof offerings.
It feels superbly comfortable on, with the jacket's close fit helped by its four-way stretch.
We love the way the snug fit, high fleece-backed neck and elasticated wrists all combine to keep draughts at a minimum, and as a result it is a staple of our road biking wardrobe for chilly morning rides, with a base layer added underneath for the coldest of winter starts.
VERDICT
Warm, close fitting and practical – even the colour adds confidence on murky winter days – we like it a lot!
+ Wonderfully warm fleece backing
– The snug fit restricts layering underneath
Sweet Protection Delirious | £240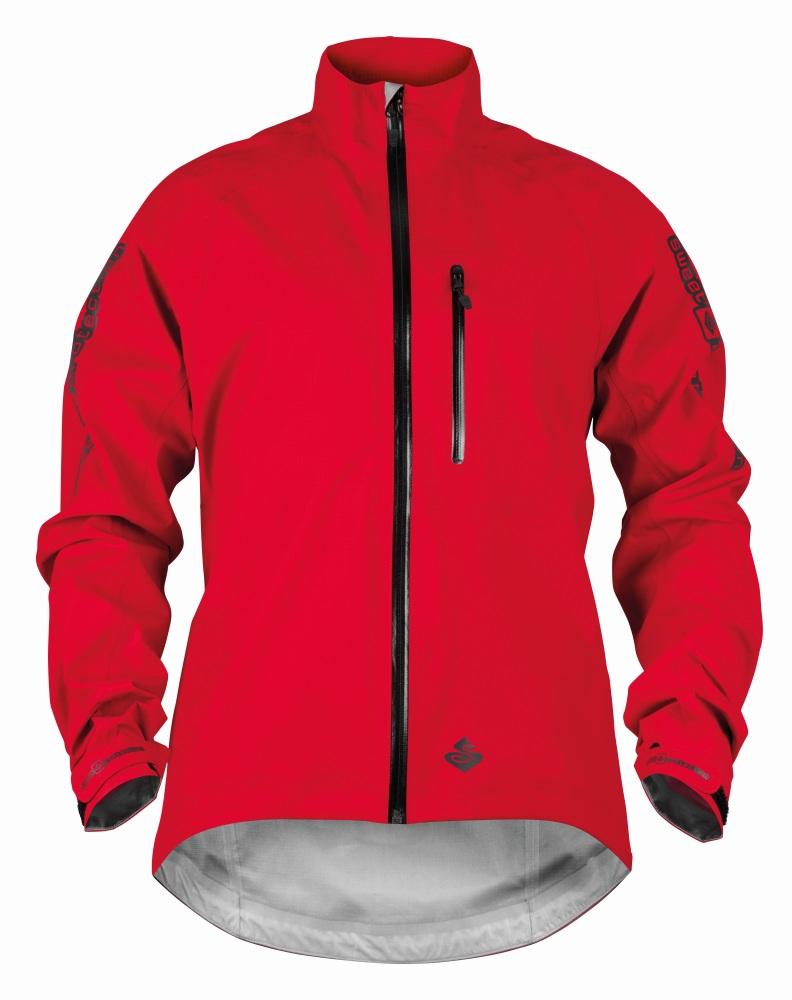 At just 270g for a size large, the Delirious is the lightest waterproof jacket here by some margin. Sweet has managed this by paring away any features that aren't strictly necessary; that means no hood, no comfy linings and only one small phone-sized chest pocket for storage.
The odd nod to comfort might have been nice though – a thin microfleece lining in the excellent, high collar, for example. Otherwise we like the adjustable hem, cuffs and collar for regulating airflow and the Gore-Tex Active fabric is one of the best for breathability and protection.
VERDICT
Touches like asymmetric cuffs and waterproof zips make this a premium lightweight jacket – at a price.
+ Top notch fabric and sleek design
– Very expensive for so little comfort
Altura Three/60 Windproof | £100
Built from Altura's own Shield fabric for water resistance and wind proofing, the Three/60 is a loose fitting jacket designed for mountain biking. It sports a hood, pliable softshell fabric and is cut loose for movement and layering up underneath. Two hip and one chase pocket make up the storage options.
Although the Three/60 is billed as a windproof we find it keeps out just about every shade of weather, barring persistent, heavy rain, so it is perfect for breezy spring, autumn or winter rides where we don't want to endure a potentially claustrophobic waterproof all day.
VERDICT
A very warm, competent mountain biking jacket which could be easily turned to commuting too.
+ Warm and comfortable with room for layers
– Some kind of hood retainer would be good
Rab Spark | £150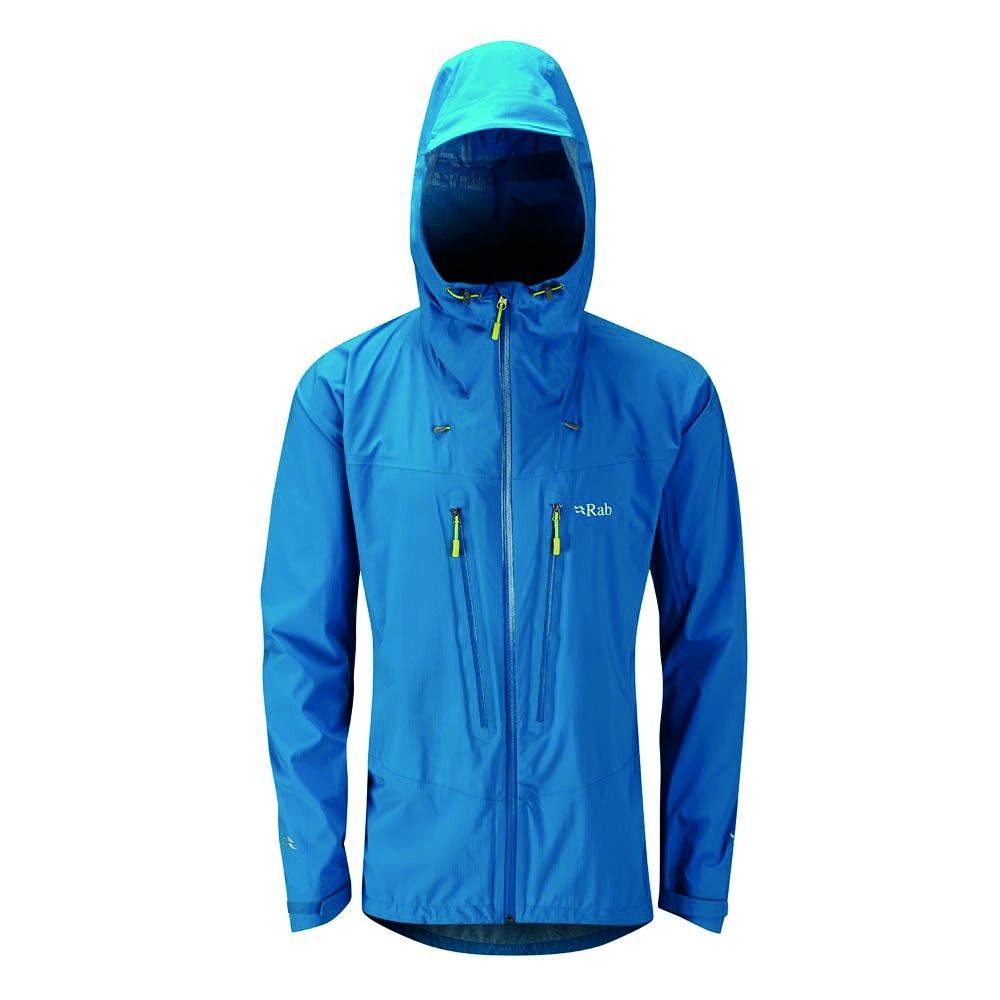 The Rab Spark might be marketed as a multi-sport jacket but bear with us. Made of super light Pertex Shield+ fabric it is waterproof, sports a large helmet-friendly hood and two chest pockets, so is actually a perfect companion to the open hill oriented mountain biker.
Rab has a talent for making very lightweight jackets without compromising on protection, and the Spark is no exception. With our large tipping the scales at just 322g, it is not only lightweight, but the superb and soft-feel Pertex Shield+ fabric stuffs away admirably.
Adjusters at the hem and cuffs allow for snuggling up when things get wild, but it is the tall collar that really shines for us.
VERDICT
Delivers everything we would expect of a lightweight jacket; exceeds expectations for coverage, sealing and comfort.
+ Light weight and tiny pack size; versatility
– Nothing
Pace 3x3 Jacket | £100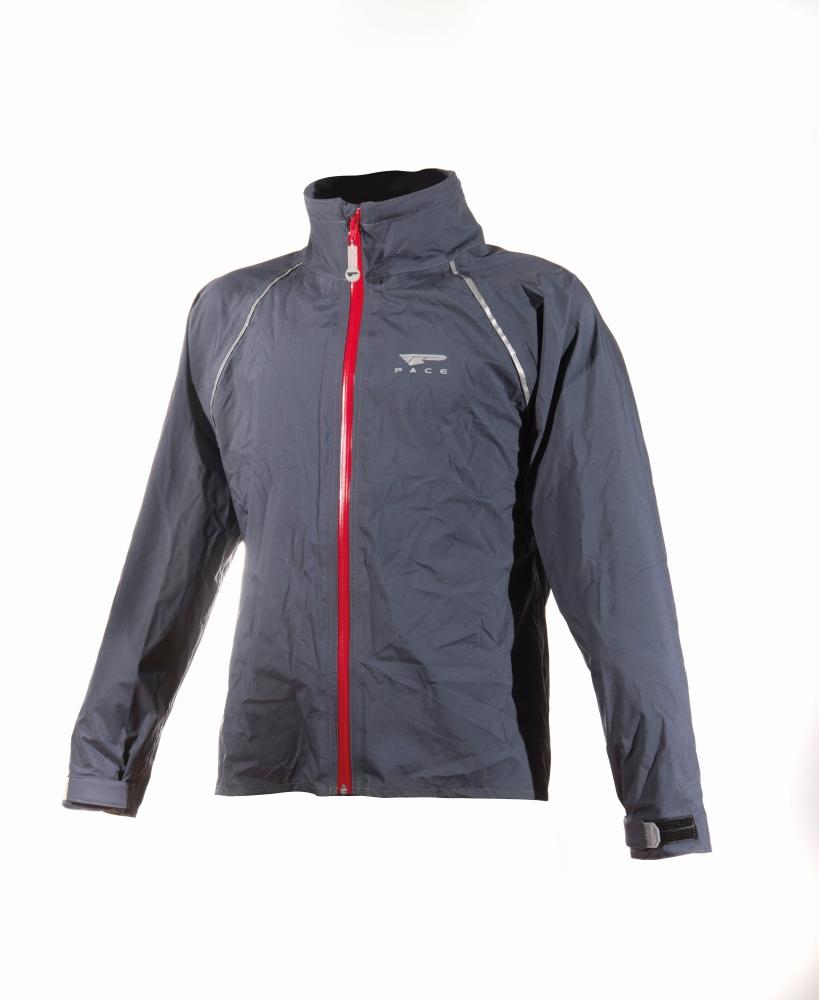 Pace has taken a great, breathable fabric in eVent and applied minimalist feature/maximal performance principles to make a super clean, slick and 'packable' jacket for your pocket.
The resulting jacket is not only light and packable but very breathable and comfortable for extended use. There is no hood, but not everyone feels the need to have one – plus it only keeps to the 3x3's founding principles: small, light and slick.
On chilly rides we have appreciated the large zip and velcro cuff tags, easily pulled even with thick gloves, and the low cut back gives excellent coverage when in the riding position.
One-handed adjustment, easily snugging up the high collar, completes its bad weather protection – this is clearly a jacket that has been designed by riders who know their stuff and are used to going out in the rain.
We would prefer to have an adjustable hem to seal out drafts, rather than the half-elasticated one on the Pace but that really is nit-picking, and it pretty much did the job every time.
VERDICT
At £100 this truly is a classy, top performing jacket for all cyclists, for a steal.
+ Great value, light and packable
– We'd like a hood, ideally…