Gourmets of the world, grab your bikes – these food and wine themed cycling holidays are ready to tickle your tastebuds. Cycling foodie tours are the perfect way to earn all the delicious treats you stop off for – do you fancy tagine and mint tea in the mountains of Morocco or chocolate tasting in the Chilterns?
We also love touring vineyards by bike in balmy California and lush South Africa – try a wine tasting cycling holiday if you like a relaxed pedalling pace and a tipple or two along the way.
South Africa: Bike the Vineyards
As you can probably tell, we're big fans of the wines 'n' bikes holiday combination at Active Traveller, and there's nowhere better to tour vineyard country than the balmy wine region surrounding Cape Town. Explore the Western Cape Province on two wheels with time for wine tasting in Stellenbosch on this guided two-week circular route, the perfect trip for first timers in South Africa.
Price: £2,545 including flights, accommodation, some meals and bike hire.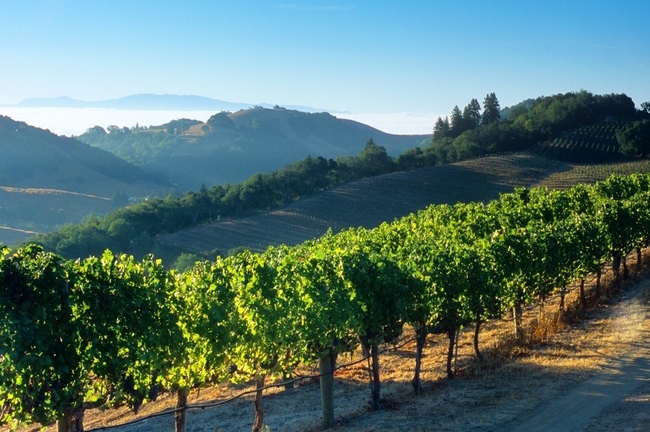 USA: Cycle Cali's Wine Country
Just typing the words 'California wine country' make us want to up sticks for a pedal through sun-drenched vineyards. Make it a reality on this six-day ride 'from vines to waves and back again' with Grand American Adventures. Ride with a guide through the counties of Napa and Sonoma, wine tasting along the Foxen Canyon Wine Trail as you go.
Price: £1,549 per person including accommodation, some meals and bike hire. Not including flights.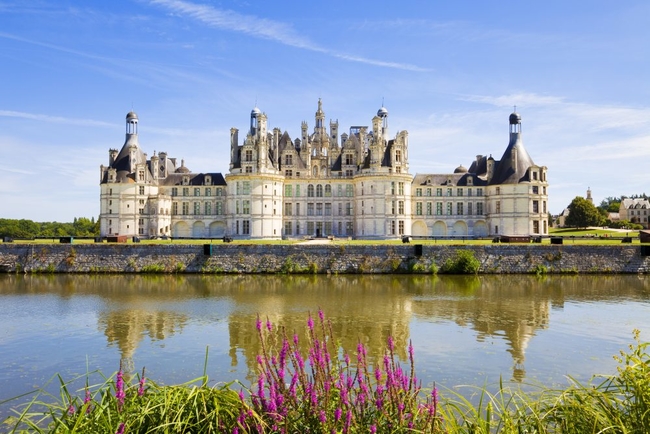 France: Rivers of the Loire
Rather be sipping wine in a sunny French vineyard right now? Us too. Make it happen with a week of pedalling alonside the lazy River Loire, which just happens to wind pass some of France's famed wine-producing châteaux in Vouvray, Chinon and Saumur. On BSpoke's relaxed tour you'll cycle around 25 miles a day, with plenty of time for a tipple.
Price: From £1,255 including accommodation, bike hire and some meals. Not including flights.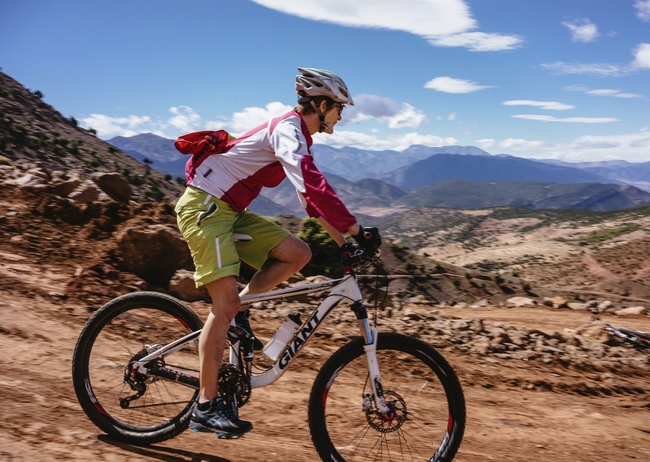 Morocco: By Mountain Bike
Rock the Kasbah on this nine day epic across Morocco. Bike across the Jebel Sirwa mountains, sleep in the Sahara Desert and explore the snow-capped Atlas passes, seeking out challenging singletrack with your guide. This is the real Morocco – you'll eat with local families and camp with nomadic tribes. One for riders with a decent level of fitness and a hearty appetite.
Price: £1,185 including accommodation and most meals. Not including flights and bike hire.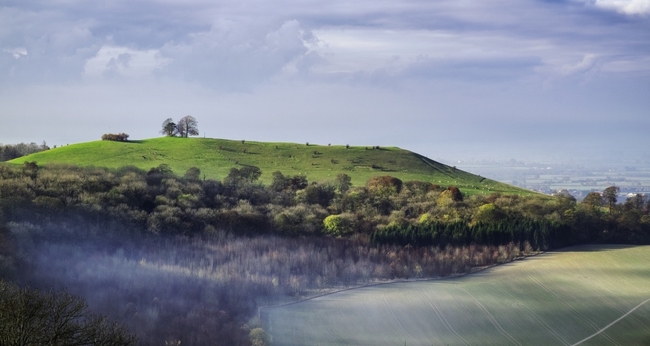 England: Chocolate and Cycling in the Chilterns
Indulge your sweet tooth and then work it all off again in the saddle on this self-guided circular weekend ride around the Oxfordshire countryside. Spend a day ambling along on traffic-free routes and then cycle to the town of Thame for a visit to Rumseys chocolatiers to try making your own cocoa treats with the head chef. Perfect for foodie families.
Price: £485 per person including accommodation, some meals and bike hire.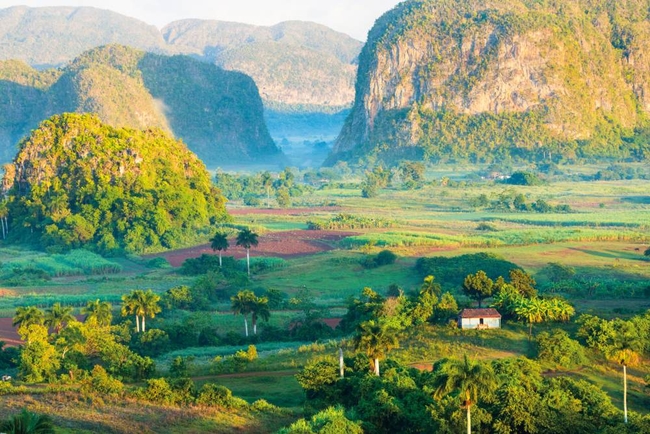 Cuba: A Rum-Drinking Ride
Until recently Cuba wasn't exactly shouted about for its Communist-era food offerings, but that is changing fast. What it has always been firmly on the map for is locally-made rum. It's a colourful place to explore on a bike, and roads are quiet. This eight-day Havana to Havana guided round trip explores the city and the countryside, sampling traditional Cuban fare as well as plentiful rum mojitos.
Price: From £727 including accommodation, some meals and bike hire. Not including flights.